How Jackie Lindsey used Instagram to bring followers to Rod Works Asheville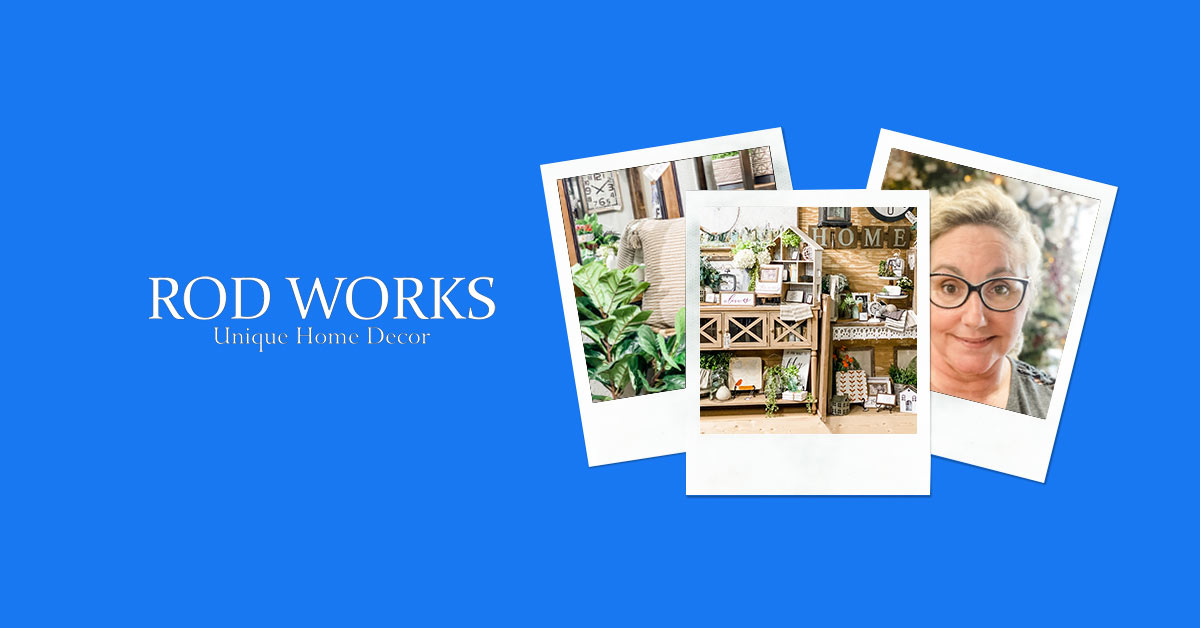 Jackie Lindsey is known in the home décor industry for her American farmhouse aesthetic and well-curated Instagram feed. Amassing nearly 36k followers, Lindsey has built a community of like-minded design lovers.
Her personal brand has helped her discover many opportunities in the past, so it was no surprise that the application process to become a Rod Works store owner began on Instagram. Lindsey was interested in becoming a business owner and reached out to fellow influencers to see if any home décor stores were franchising. Rod Works came up frequently and, already familiar with the brand, she decided to reach out.
Lindsey then visited the first stores in Utah and was blown away by the tight-knit community between franchise owners and employees. Feeling right at home, Lindsey decided to replicate this community on the east coast.
Lindsey opened the doors at her Rod Works Asheville location in North Carolina in July 2020 with a goal to build a strong community through strategic social media, transparency and her love of home décor.
Ready to go omnichannel?
Let customers shop however they want, whenever they want and wherever they are. Check out our guide and get ready to embrace the world of omnichannel retail.
Creating a big box alternative in home décor
Rod Works started like many small-medium sized businesses do. When married couple Mark and Kristen Tuttle were decorating their own home, they wanted to avoid shopping at big box stores but noticed a lack of unique and quality products on the market.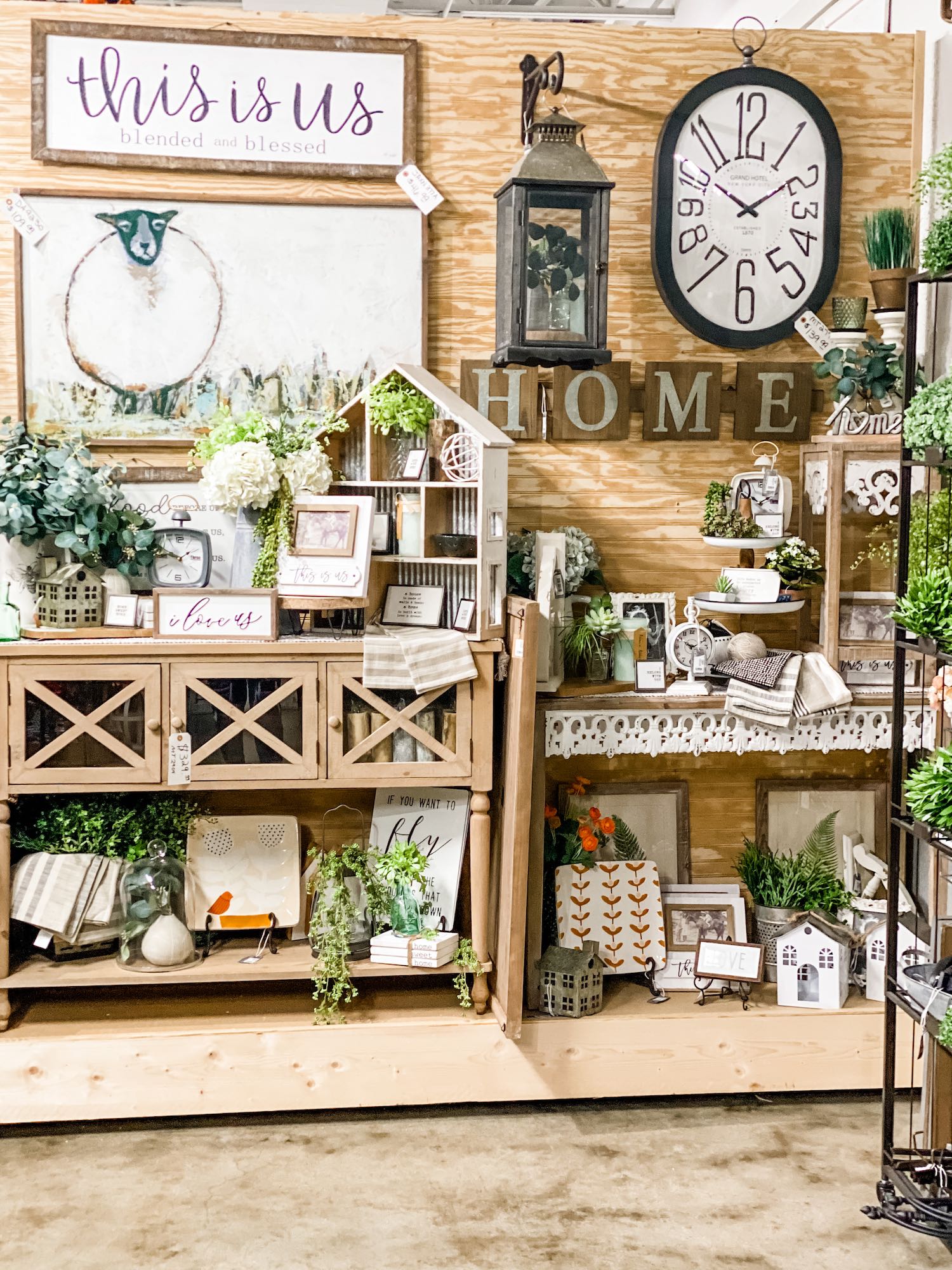 Taking matters into their own hands, Mark and Kristen found their entrepreneurial spirit and started making—then selling—their own products. The business was founded on Mark's metalworking hobby, but it quickly grew to offer a wide array of home décor from furniture to wall art and kitchenware.
It wasn't long before word-of-mouth spread and Rod Works was born. The owners clearly filled a hole in the market and the shop expanded from a basement operation and occasional pop-up market to franchising into 11 locations in Utah, California, Arizona, Nevada and their newest location in Asheville, North Carolina—giving big box stores a run for their money.
Cross-promoting a business with a personal brand
Lindsey brought her impressive social media following to Rod Works. With nearly 36k followers under her @jackies_houseonthemtn Instagram account, she's skilled at building an online community.
Weeks prior to the doors opening, Lindsey posted a series of Instagram videos on her personal account. She films herself walking through the store amidst the renovation, detailing how the carpet was replaced and the old green walls are now textured off-white. She talks to her followers like close friends about her experience in home décor, why she decided to own a franchise store and how COVID-19 impacted the opening schedule.
Sharing this video on @rodworks_asheville helped her thousands of followers engage with a business that hasn't even opened—and it's paying off as engagement on the store's page is steadily growing.
Lindsey used the same cross-promotion strategy the day after the soft opening when she posted a live IGTV. Her transparency is effective in creating authentic connections with consumers.
"We were hoping to open in April but then COVID-19 happened so we sort of had to put it off," says Lindsey in the video. "My store was just empty and we were just taking our time and working to get everything ready."
This personalized strategy is increasingly popular with retailers, especially for small business owners who are active in the shop and have face-to-face interactions with their customers.
"I'm very comfortable because I've done so much on Instagram, especially with stories," says Lindsey. "I was an influencer before I even did this. I'm really comfortable doing it."
Lindsey was no stranger to social media, but experience isn't necessary to implement a similar strategy. Taking out the pressure to be perfect, behind-the-scenes content and authentic posts are trust signals for your customers. A confident and passionate voice can increase engagement and strengthen your brand.
Localizing a franchise to connect with the community
Rod Works has a fully functioning eCommerce store where customers can order online but aren't able shop by location, and sometimes they didn't have what Lindsey was selling in her store—so she was pleased when Rod Works decided to adopt Lightspeed earlier this year, switching from an older system.
"On Lightspeed eCom, we're going to feature things that I actually have in my store. They can shop and I can offer curbside pickup online. We're going to launch this in the beginning of next year and we're really going to focus on that."
In the meantime, Lindsey took matters into her own hands, finding new ways to connect with her local community. She began taking personal shopping appointments over FaceTime, showing customers around the shop and making recommendations. She also started offering curbside pickup if her customers saw something they liked but didn't want to come into the store.
For her out-of-town followers, Lindsey continues to foster these relationships.
"I'm actually making a friend," says Lindsey. "I may have never talked to them before and even though it's virtual, I'm still making a friend and I'm also making a customer. If they're from out of state and they visit Asheville, they'll most likely come to my store."
This strategy has already been successful. Lindsey says she sees customers travel long distances to visit her store.
"I have people on the east coast that are from states like Pennsylvania, New Jersey, Florida, South Carolina and Alabama," says Lindsey. "I'm getting people from all over that are really interacting and who travel over four hours to visit the shop."
Getting homes ready for social gatherings and word-of-mouth recommendations
With distancing guidelines in place across the United States due to COVID-19, new décor items are going vastly unnoticed by friends and family—limiting word-of-mouth referrals.
"People are still not visiting homes," says Lindsey. "If you came to my house and you saw this awesome clock you like, you'd ask me where I got it. So when we get to that point, we're going to do much better."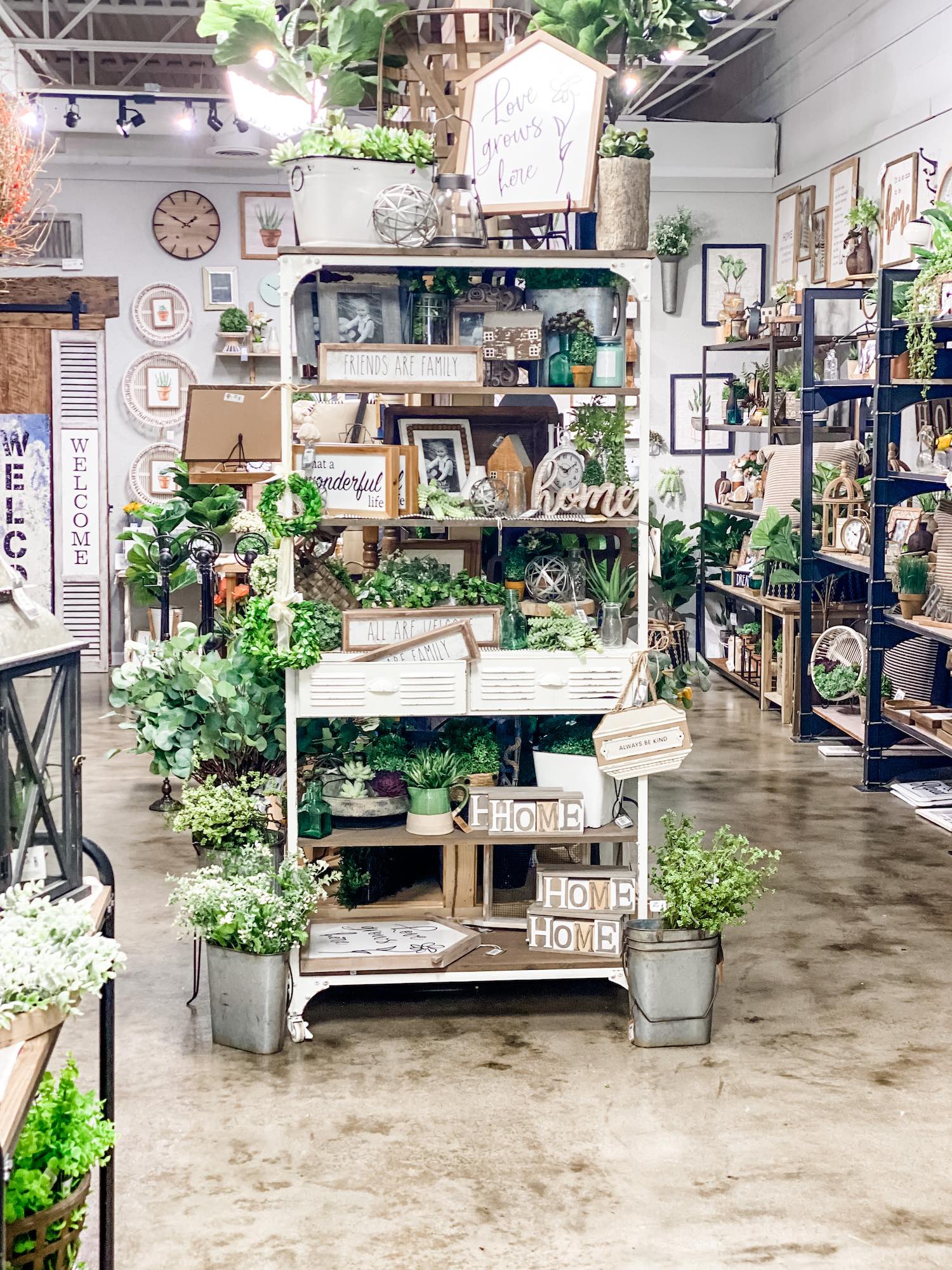 Despite the pressure that has come along with these uncertain times, Lindsey has been strategic in her marketing efforts. Instead of overspending on brand awareness in an uncertain time, she focused on free tools like social media and virtual shopping appointments.
This strategy paid off and she saw her sales triple from August to September.
"I didn't know how I was going to do this," says Lindsey. "When I opened the store, I knew I wasn't going to spend thousands and thousands of dollars on advertising during the bad times. I opened when it was slow, so I didn't want to spend all this money until I knew how things were going to go."
Welcoming new customers with seasonal products
While holiday celebrations in Asheville might be smaller than normal this year, Lindsey is still seeing a high demand for festive décor and has stocked her shelves accordingly.
"My customers are so excited about it," says Lindsey. "When they come to my store, everything makes them happy."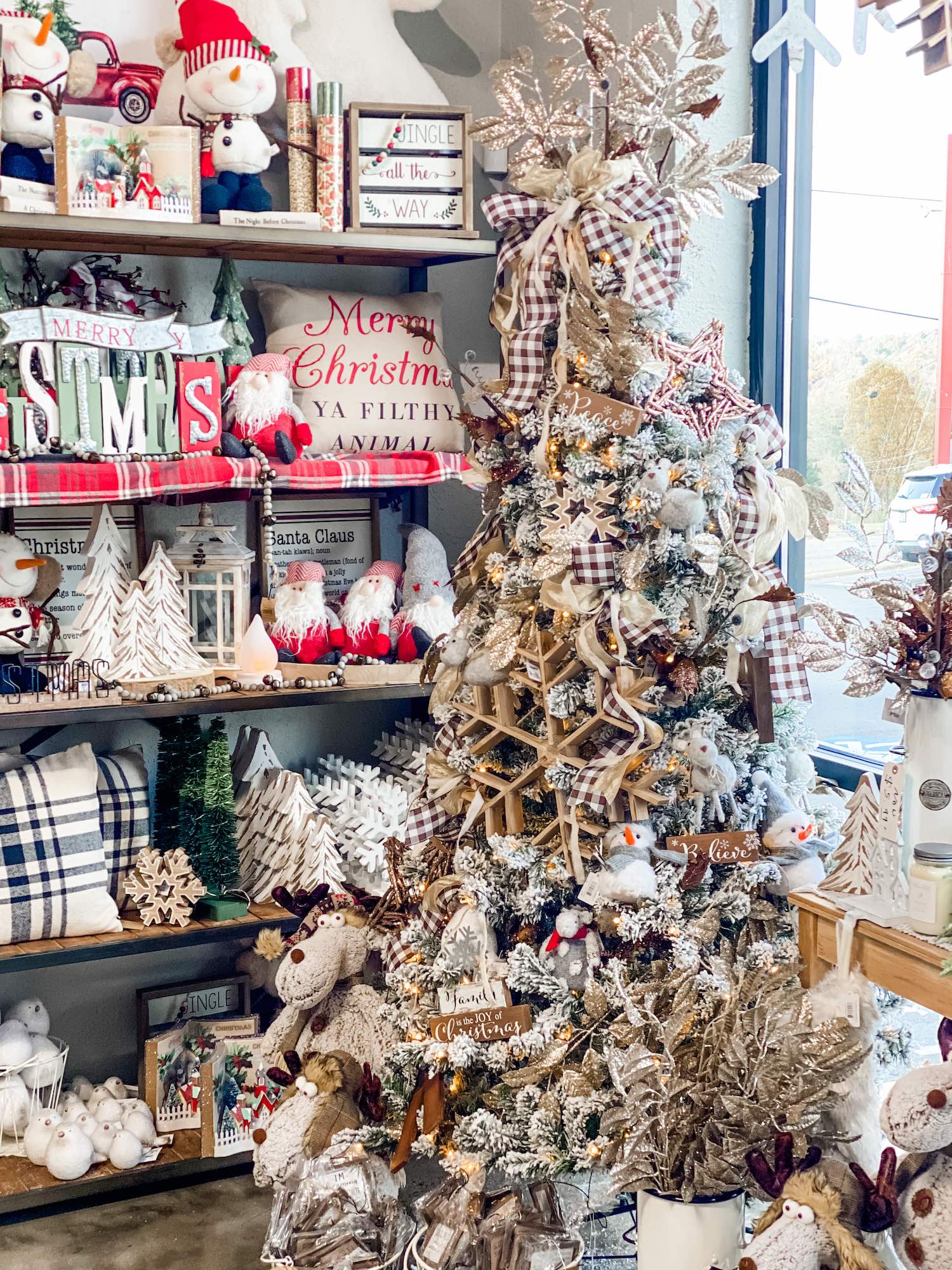 Despite struggling with shipping delays like most retailers due to COVID-19, Lindsey feels like she has a slight advantage over others as a new business. Instead of sitting on piles of merchandise from last season that won't sell, all of her products are new to her followers. Lindsey plans to store what doesn't sell this year and present them next season in a new way to new customers.
Although Lindsey's a bit apprehensive about how long this excitement will last after the holidays, she says that right now, her community is supportive and wants to visit.
"I don't know what's going to happen after the first of the year but it seems like people still want to get out," says Lindsey. "I think from what I've heard from my customers, they want to get out because it makes them feel almost back to normal."
With a growing following, a smart social media strategy and the adoption of new technology, Lindsey is building her own community and making her franchise store feel just like home.
Are you ready to take your retail store to the next level with omnichannel? Let's talk.