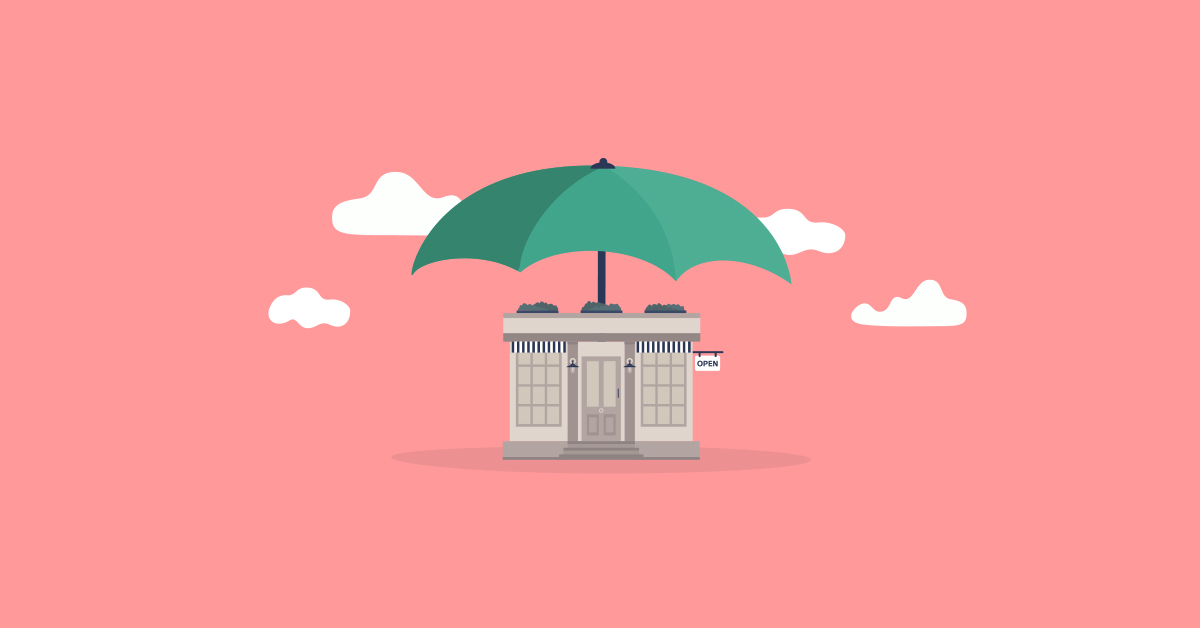 Retailers need to be prepared for unexpected disasters. When accidents, injuries, negligence, theft or natural disasters strike, a business and its owners can often be held liable for losses.
Insurance is there to help pay for these liabilities.
Yes, retail store insurance doesn't prevent disasters from happening. But it can protect you from carrying all the costs once a disaster has hit.
This article is going to take a closer look at insurance for retailers.
You'll learn:
Let's get started.
Run your retail store more effectively
Use our guide to identify and implement the top tactics that will help your retail business stay flexible and efficient no matter the circumstances.
Why should you insure your retail store?
Yes, insurance is yet another cost of doing business.
But if you look at it another way, it's actually an investment in future savings. Compared to the potential impact of a lawsuit, it makes sense.
Manage common risks
"Retail shops have arguably a higher risk than home or renters insurance, because there are a lot of moving pieces and people involved," said Hosea Chang, Chief Operating Officer of Hayden Girls, a fashion brand for tweens. "There is merchandise out on display, people could be injured in the store, property damage and there's the risk of purchasing inventory and not selling it. All of these things can be covered by retail insurance."
It's a sentiment shared by Andrey Doichev. He's the Founder of Inc and Go, which helps new business to register as limited liability companies (LLCs). "A lot can happen, and you want to ensure you are protected against theft, injuries to your employees and customers and possible product malfunctions," he said.
You need some insurance by law
"Starting a business without insurance is also illegal if you have employees, and in some states you'll need it even if you are working solo," adds Doichev. "So you will likely need insurance in place before you even open your doors," he said.
Protect your assets
While an LLC will protect your personal assets, business insurance will protect your business assets. The kind of insurance you need will depend largely on your business, but if you have a physical store you will also have to consider protecting your customers, your inventory, your employees and your premises — as Hosea has explained.
Be prepared for claims
For example, slips and falls are common accidents when people are out and about. Slips, trips and falls data from the National Institute for Occupational Safety and Health show these accidents caused 27 percent of more than 900,000 work injuries in 2018.
Costs can add up if a customer or colleague decides to sue after being involved in these kinds of accidents. "It's hard to say the percentage of win/loss rate for retailers contesting these cases for two reasons," said Seth Price, Founding Partner of law firm Price Benowitz LLP.
"First, it's pretty common for slip and fall cases to settle prior to trial. A settlement is essentially an agreement the two parties come to that settles the lawsuit. A common settlement looks similar to the company paying an agreed-upon amount and, in return, the injured party agreeing to nondisclosure. Second, most lawyers won't take a case if they feel like the injured party doesn't have one."
Considering how a single claim can damage a company, insurance is the smart thing to do.
Roughly, how much does retail business insurance cost?
But every retail store is different.
How much you end up paying for insurance will be decided by factors like:
Where your store is located

Your business premises

The kind of goods you sell

Machinery and equipment

The vehicles you own

The staff you employ



As you would expect, a smaller business with a smaller store will cost less than a larger business with a larger store that has more products and employees. The range can be anywhere from $500 to $2000 (or more) a year.
"Some choices retailers can make can influence the cost of premiums," said Adrian Mak, CEO of AdvisorSmith, a business insurance resource to help businesses through research and advanced tools.
"Choosing a higher deductible can reduce premiums. Shopping around among various insurance carriers can lead to lower premiums as well. Additionally, businesses without claims will generally pay lower premiums than those with many claims," said Mak, who is also a licensed insurance broker.
6 types of retail business insurance for stores
There's an ever-growing number of insurance products available to retail stores today.
Let's take a quick run through some of the most common types.
Commercial general liability insurance
General liability insurance is the most common type of business insurance, as it covers many basic needs that companies across many industries share.
What it covers:

Bodily injury on your business's property and physical damage caused by employees. If you aren't sure which types of insurance your company needs, you should look here first. Bear in mind, general liability insurance does not cover employee injury, which is coming up in a moment.
Commercial property insurance
This provides financial protection for any property owned by the retail business.
What it covers:

Primarily, this can cover your inventory from some types of hazards, such as fires or vandalism. Additionally, if you own the building where you operate, property insurance can cover the building too.
Business interruption insurance
If your premises are damaged, and the store cannot operate for some period of time, business income insurance (another name for business interruption insurance) can provide compensation for some of your lost profits while the store is closed.
What it covers:

This kind of insurance may cover lost revenue, rent or mortgage payments, loan repayments and employee wages.
Workers' compensation insurance
Workers' compensation insurance protects your employees if they're injured on the job.
What it covers:

It can also protect your business from a lawsuit if that employee needs additional compensation for their injuries. If you have any employees, you'll likely need this coverage. Almost all states have laws requiring workers' compensation insurance.
Commercial auto insurance
This covers a retail business that uses its own vehicles for delivery or logistics.
What it covers:

Commercial auto insurance can cover vehicles for damage, collisions, bodily injury and more.
Cyber insurance
Cyber insurance covers retail businesses that collect electronic data on their customers, including address or credit card data. It's a good idea to take this type of coverage if you're beginning to sell more and more of your products online, too.
What it covers:

Cyber liability insurance can provide funds to remedy a data breach or hack. It can also provide compensation for damages.
How much liability insurance do retail businesses need?
"We always suggest to base the amount off of however much you can afford," said Marissa Sweet, Commercial Property and Casualty Insurance Advisor at PropertyCashin.com.
"You really need to get with an agent to find out what is best for you. Insurance is highly customizable and not a one-size-fits-all. The perfect storm of events can occur and then it is hard to foresee it — but with the right protection you are able to avoid having a detrimental claim to your business."
Consider purchasing a businessowner's policy (BOP)
If you're feeling a little overwhelmed by everything above, then you could consolidate your coverage with a businessowner's policy (BOP) instead.
A BOP groups insurance policies together.
Usually, BOPs include general liability, commercial property and business interruption insurance. But you can often customize a BOP to your own needs too.
"The cost of a BOP can range dramatically depending on whether the building is owned or space is leased, the amount of business property coverage and the level of liability protection," said James O'Brien, the Owner and Operator of NY Insurance Hub.
"A store owner who leases and has a small space and inventory could pay as little as $500 a year for insurance. Large stores with big expensive inventories can cost in the tens of thousands per year."
Keep an eye on your insurance
Consider paying for professional guidance from an experienced and reputable insurance provider, if you're unsure.
They'll be familiar with your region's laws and regulations, be able to assess any special requirements and your budget and recommend the right level of coverage to give you peace of mind.
"It's advisable for store owners to consult with their insurance agent on a yearly basis, not only to maintain proper coverage but also to make any policy adjustments to maintain a reasonable cost," said O'Brien. "Sometimes, as your specific business scenario changes, another insurance company may be a better bottom-line option."
Ready to revamp your retail shop's operations and processes? The right tool is critical to your success. Watch a free demo to see how Lightspeed's retail POS centralizes your processes, giving you the insight and control you need to make the right improvements.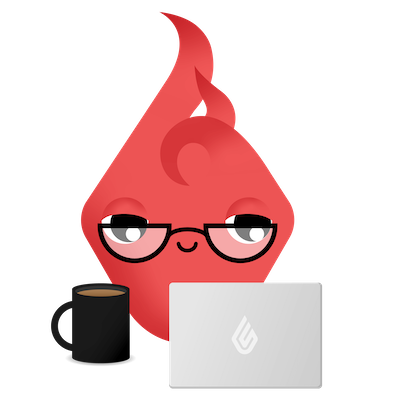 News you care about. Tips you can use.
Everything your business needs to grow, delivered straight to your inbox.