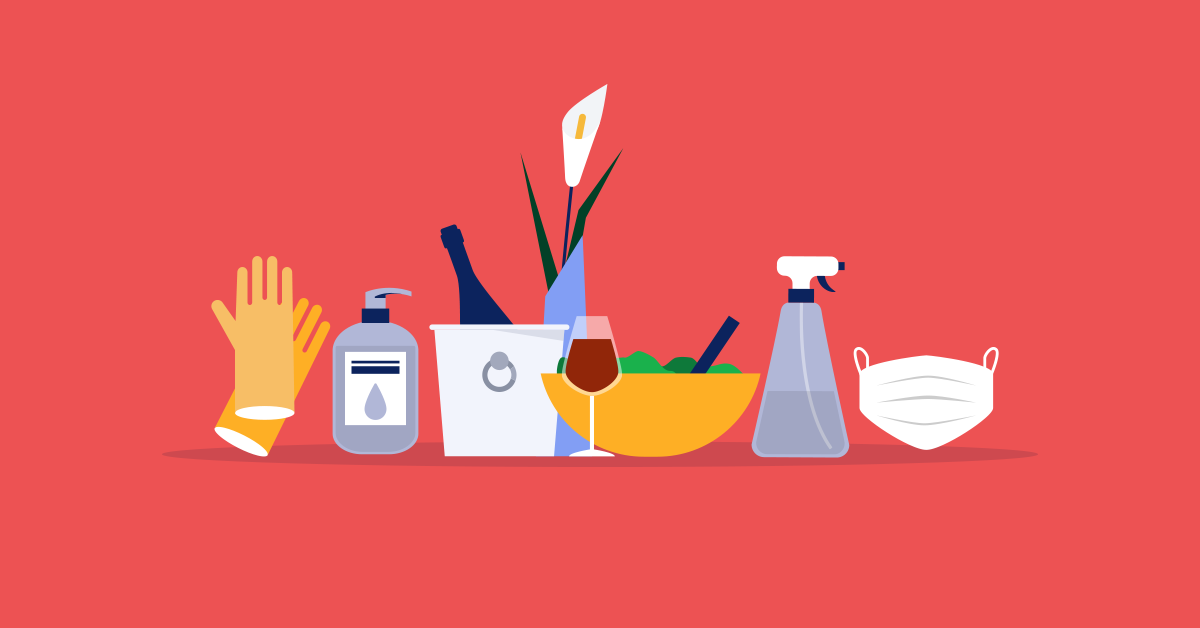 As restaurants prepare for reopening across the US and Canada, many are wondering what should be done to cope with the after-effects of such a shocking global event. Restaurant dining has fundamentally changed. We are entering a new normal and restaurateurs need to be aware of what is expected as we move forward into uncharted territory.
Customers are understandably wary of close contact, hyper-aware of food safety and generally not used to being around large groups of people. Restaurant owners must reassure customers and staff by doing all they can to minimize the risks and communicate effectively while providing the best possible experience to guests.
Restaurant owners must reassure customers and staff by doing all they can to minimize risks and communicate effectively while providing the best possible experience to guests.
I spoke to two top restaurateurs who have already been through the reopening process to get their insights into what worked and what could have been improved. Both closed their restaurants of their own accord as the virus started to spread in Hong Kong, and both have since reopened with more than the government-mandated measures in place.
Editors note: These interviews took place in the summer of 2020.
Matt Abergel runs Yakitori favorite Yardbird and sister Japanese restaurant Ronin, both institutions in Hong Kong's dining scene. Matt explains, "We shut for two weeks. It was a good time for us to reposition ourselves and figure out what's going on."
Adam Cliff's Thai street stall-inspired restaurant Samsen has taken Hong Kong by storm since opening its first of two outlets in 2016. Adam and his team used the period to take stock and figure out how to proceed, "We closed down both restaurants and while we were closed we did a reassessment of the situation. Me and my partner Bella definitely looked at other restaurants in Hong Kong and globally. Who was doing what and what preventative measures were being taken?"
Using this first-hand experience along with official guidance from both the Canadian government and the FDA and CDC in the US, here is a checklist of suggestions for reopening including increased sanitation and deep-cleaning measures, as well as other practical advice such as how to communicate to customers to put them at ease.
Reinvent your business for short and long-term success
While the hospitality sector reopens across North America, owners and operators face a whole new set of challenges. Download our free playbook and learn how to build a more resilient business post-pandemic.
Restaurant sanitation checklist for reopening
Speaking with restaurant operators and owners in countries that have begun reopening businesses, these nine factors were applied and consistently reinforced. Consider implementing them as part of your own reopening plans.
With government restrictions loosening up in North America, it's still important to keep your guests and staff safe with proper procedures until COVID-19 is eradicated. While some of the factors below are no longer government-mandated, you should still do what you feel is in the best interest of your customers.
Routine deep cleaning

Extra cleaning and sanitizing measures

Entry checks

Hand sanitizer

Limiting contact and shared surfaces

Distancing measures

Employee health screenings

Internal communication

External communication
Routine deep cleaning
Before reopening at full capacity, do a thorough deep clean of the whole establishment, inside and out: the dining area, kitchen, service stations, office, outdoor spaces, and toilets. You might consider hiring a professional cleaning service to properly clean and sanitize the entire restaurant top to bottom.
Good airflow is important to minimize the risk of spreading germs and viruses. As part of your deep clean, have your ventilation systems checked to ensure fresh air is entering the system and that air is circulating freely throughout the restaurant and kitchen.
On your restaurant sanitation checklist, the FDA guidelines also recommend asking the question: "Are ventilation systems including air ducts and vents in the facility clean, free of mold, and operating properly?"
Extra cleaning and sanitizing measures
Restaurants should always be mindful of regularly cleaning and sanitizing surfaces and areas of frequent contact. The Canadian government guidelines state: "Surfaces frequently touched with hands are most likely to be contaminated. These include doorknobs, handrails, elevator buttons, light switches, cabinet handles, faucet handles, tables, countertops, and electronics."
The document reminds restaurant owners to use a product that both cleans and disinfects, noting the distinction between cleaning products that remove dirt, grime, and debris, versus sanitizing products intended to kill germs that may remain on the surface.
The Black Sheep Restaurant's Playbook, which was picked up by major media outlets globally and has become a go-to handbook for restaurateurs, recommends the following as a guideline for increased sanitation and contact-limiting measures for staff:
Handwashing every 30 minutes

Hand sanitizers and wipes to be made available absolutely everywhere

Scheduled sanitizing of all shared surfaces every 30 minutes

Increased cleaning across the board with an external agency deep sanitization every 10 days

Ban physical contact (no handshakes, high fives, fist bumps, etc.)
Adam Cliff from Samsen recalls his rationale for upping sanitation measures as an extra line of defense "just on the off chance that we do have someone come in that does have the virus." He warns: "Declaration forms and temperature checks aren't foolproof, so if someone does slip by that, we want to minimize the spread within the restaurant."
Entry checks: face coverings, health declarations, temperature checks
As restaurants reopen, the entry point is an important barrier. Effectively managing the flow of people into the restaurant is crucial as the first line of defense. Requiring face coverings, performing temperature checks, and having guests sign health and travel declarations and provide contact details all help to minimize the risk of an infected person entering the restaurant and help you track the spread should you have a confirmed case.
You are largely relying on the goodwill and honesty of guests of course, but that is unavoidable. It is important to uphold the rules and turn away guests who don't meet the requirements or refuse to comply with the rules. Staff should be understanding and explain clearly why the measures are in place should guests be upset or angry about being refused entry or having to wear a mask, for example.
Face coverings are most essential in times when physical distancing is difficult. Information should be provided to staff on proper use, removal, and washing of cloth face coverings."
In many Asian countries that have already reopened, masks are available and are even given out by the government, so it is routine for all guests and staff to wear masks. Customers are usually required to wear a mask until they sit down to eat at which point some restaurants provide a disposable bag to keep it in.
Adam Cliff explains the policy at Samsen on reopening: "We check all customers when they arrive that they are wearing a mask. If they don't have one, we actually provide a mask. Once they've ordered and they're eating, they don't have to wear it."
Matt Abergel has a similar policy at Yardbird: "If someone walks into the restaurant without a mask, we don't allow them to come in."
He says it's actually harder for the wait staff to do their jobs, although it's more physically uncomfortable for the chefs in the heat of the kitchen. "It's really hard for the servers to be able to serve people without expressing yourself with your mouth properly, smiling and that kind of thing. Communicating empathy and that kind of thing is more difficult but everyone's in it together."
Hand sanitizer
Many restaurants are providing hand sanitizer at crucial contact points in the restaurant. Having easy access to sanitizer increases the likelihood of people using it and helps safeguard against the spread of viral particles from hands to surfaces. Contactless dispensers are inexpensive and are typically placed at the entrance, on tables, alongside soap in the bathrooms and in staff areas like service stations and kitchen prep areas.
Limiting contact and shared surfaces
As much as possible, it is best to limit physical contact between customers and staff. Mobile ordering tech can help with this. If you are using online ordering for takeout orders, consider bringing it in for dine-in customers. Customers can scan a QR code to access the menu on their smartphones. They can order and pay for the meal digitally eliminating the need for paper menus, cash or card handling, and reducing the need to be physically close to and speak to wait staff.
Distancing measures
Limiting capacity and spacing tables out helps to reduce the risk of spreading the virus. Different states will have different requirements but many restaurants take it upon themselves to limit capacity to 50-80% and limit party sizes to two or four. As the situation eases in your region, you can look at gradually increasing back to full capacity.
As a customer, I was interested to know how distancing measures affected the atmosphere of the restaurant. Adam Cliff explains that although there was an inevitable impact, the atmosphere started to return as the measures were eased: "There was definitely less of a party vibe. It was mostly couples coming in for a quick dinner and then leaving so that changed the vibe completely. Once we grew back to a maximum of eight, that party vibe did come back but you only really noticed it return to normality somewhat once the limit of people per table was lifted."
These measures help to reassure guests and they also benefit from the increase in space in restaurants that are typically stuffed with tables to maximize covers. Although these measures will limit covers, if you have a delivery and curbside pickup available, you may be able to make up the deficit with delivery and take out orders.
If you're using Lightspeed point of sale, you can add or remove tables from your floor plan in a few clicks. As social distancing guidelines evolve, assure that each table is an appropriate distance from another and update your digital floor plan accordingly.
Employee health screening
It is important that staff do not work if they are showing symptoms or have had contact with someone who has traveled or is showing symptoms. As with the customer declarations and temperature checks, staff should also be closely monitored and anyone who is high-risk should not be working.
Some restaurants have staff split into two teams that work shifts together, which is especially useful if you have multiple restaurants. The Black Sheep Restaurants Playbook lays out how this approach might work in practice: "If you are a larger team like ours, consider splitting all your teams in two and scheduling so that the As and the Bs do not interact in-person, in or outside of work. This limits the impact so if someone on the As becomes ill and the rest of the As need to self-isolate, hopefully, the Bs can still keep working."
Internal communication
An important part of these reopening measures is reassuring your guests that every effort is being made to protect them and provide a safe environment. That's why it's important to communicate clearly using signs, written guidelines and verbal reassurance from staff to customers.
The CDC recommends posting "signs in highly visible locations (e.g., at entrances, in restrooms) that promote everyday protective measures and describe how to stop the spread of germs such as by properly washing hands and properly wearing a cloth face covering."
External communication
Leading on from the previous point, it's also important to communicate effectively outside the restaurant, to reassure customers it is safe to come in and eat, and to show that you are taking health and hygiene seriously.
This may take the form of emails, social media posts and stories, or even personal phone calls to your most loyal customers. Clear and consistent messaging is the key to reassuring your community that you are doing everything possible to reopen safely.
Prepare statements and press releases in case you do have a positive COVID-19 case in one of your restaurants. It is best to be honest about this and having materials prepared will allow you to stay ahead of any negative press.
Lessons from reopening
Having been through the reopening process, Adam Cliff reflects that despite the new measures, "customers have been extremely understanding".
"I think the customers would be upset if they came in and saw you're doing nothing," the Australian chef continues, "When they see that we're trying, it puts them at ease."
Adam concludes that the important thing is "garnering the confidence of the public so they feel more comfortable." He notes an interesting effect where people were desperate to get out of the house having been restricted. "There was a queue at the point the government lifted the restrictions. At the start, there was a big wave, a rush of people. Almost like: 'Finally we can go out!'"
Restaurateurs in the US and Canada should be ready for the excitement of customers who have been unable to dine out, while also wary that they may be more sensitive to health and hygiene risks.
Matt Abergel similarly feels that a cautious optimism along with adaptability and common sense is the best attitude: "We're trying to use our best judgment. Everyone has to wear masks, everyone gets their temperatures taken and are signing declarations. Legally now, I think we can pretty much pack the place out but it just doesn't feel right given everything that's going on in the world. We just want to be careful and protect everybody."
Editor's note: While this checklist is aligned with the latest guidance from the FDA and CDC as of
May 26, 2021
, we recommend reaching out to your local authorities to ensure you are complying with the relevant local and federal laws and regulations prior to reopening.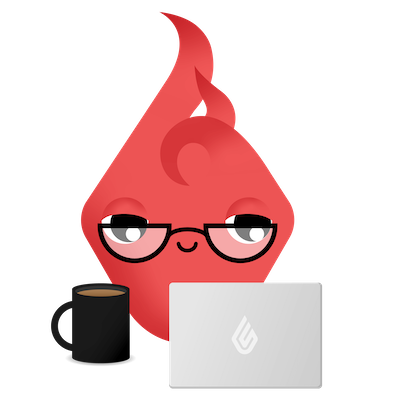 News you care about. Tips you can use.
Everything your business needs to grow, delivered straight to your inbox.