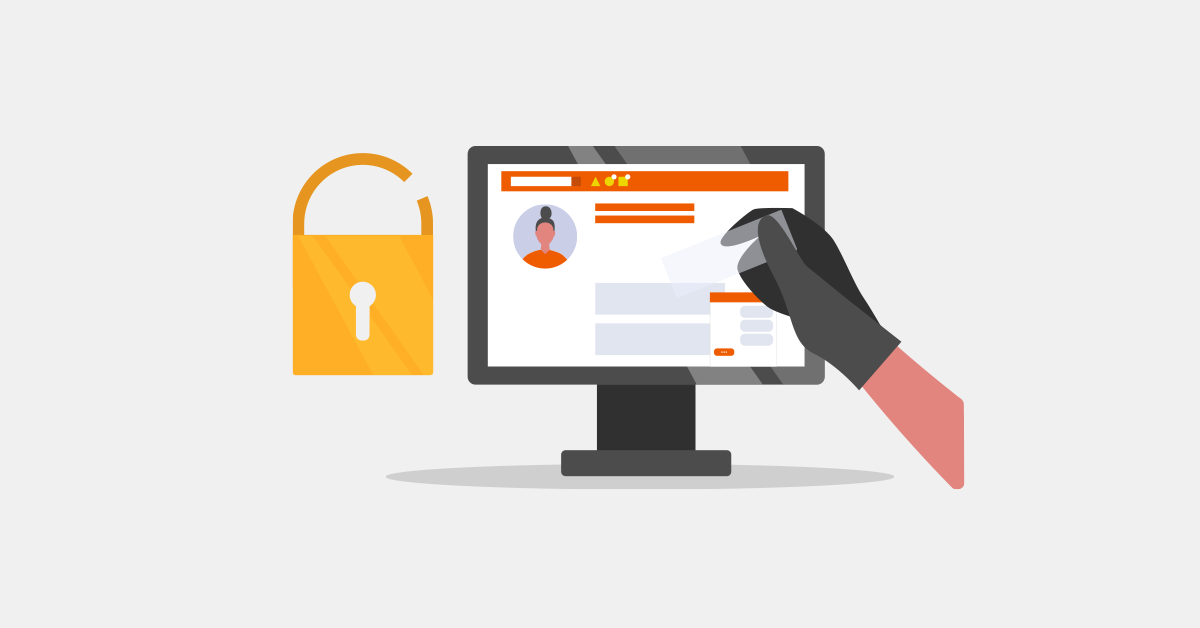 As with any security failure in a restaurant, they can cost business owners the trust of their customers. Cybersecurity is no exception.
According to a recent IBM data breach report, the global average cost of a data breach is $3.26 million—up 6.4 percent from 2017. The average cost for each lost or stolen record containing sensitive and confidential information is $141.
Point-of-sale data breaches are a serious concern for businesses that can lead to a lack of trust from consumers and a crippled system that could cost a fortune to fix. We compiled a list that we'll keep up-to-date with the latest POS data breaches to help restaurants and their consumers stay protected against past and current threats.
Dates Affected
Company
Details
2019

Landry's

Landry's, the parent company of over 600 restaurants, casinos and hotels, including Bubba Gump Shrimp, Joe's Crab Shack, M Grille and Rainforest Cafe, reported that

they detected unauthorized access to the network supporting their payments processing systems between March and October of 2019

.

2019

Wawa

Over 800 of Wawa's convenience stores had POS malware planted in their systems that went undetected for 8 months.

The malware is said to have harvested payment information

, like names, card numbers and expiration dates.

2019

Catch Hospitality

Catch NYC, Catch Steakhouse and Catch Rooftop disclosed the presence of

POS malware in their systems between March and October of 2019

that searched for track data, which could include cardholder and card information.

2019

DoorDash

In September,

the company announced

that a breach—which occurred on May 4 and affected users who created accounts before April 5, 2018—affected 4.9 million customers, delivery workers and merchants who had information stolen by hackers including names, email and delivery addresses, order history, phone numbers and passwords.

2019

Checkers' and Rally's

Malware planted by hackers collected credit card information from systems at

over 100 locations

. Almost 15 percent of locations were compromised from software that was installed in September of 2018.

2019

Mudshark Brewing Company & Other Arizona restaurants

An investigation of

"suspicious activity"

led to the uncovering of dozens of Arizona restaurants having data breaches that may have compromised customers' personal information.

2018

Applebees in Ohio

The breach only impacted restaurants within Ohio—not the entire Applebees network. Customers were experiencing

credit card fraud and identity theft

after visiting the restaurants.

November 3, 2017 to January 2, 2018

Darden Restaurants

Darden was notified that their

POS system may have been targeted

in a cyber attack statewide. It is believed that the hackers accessed payment information of customers who went to the restaurant from November 3, 2017, to January 2, 2018.

2018

Dunkin'

Personal information from the coffee chain's DD Perks rewards program was compromised in a

data breach

where third-parties obtained usernames and passwords through external companies' security breaches. They then attempted to log into some of the DD Perks accounts.

May 2018 to March 2019

Earl Enterprise restaurants including Planet Hollywood, Buca di Beppo and Earl of Sandwich

Two million customer credit cards were stolen between May 2018 and March 2019 from over 100 restaurants belonging to Earl Enterprises. The restaurants, which include Planet Hollywood, Buca di Beppo and Earl of Sandwich, had their

POS terminals infected with malware

, and the credit card numbers were on sale less than a month later.

2018

Marriott Starwood Hotels

Hackers

accessed their database

and copied all of their customer information. Information that was taken included phone numbers, email addresses, passport numbers, reservation dates and some payment card numbers and expiration dates.

2018

Panera Bread

Panerabread.com

leaked customer records

in plaintext and Panera temporarily took its site down to resolve the bug.

2018

PDQ

A hacker was able to gain

unauthorized access

to their computer systems and acquired the names, credit card information, expiration dates and CVV of its customers.

2018

Zippy's Restaurant

The restaurant informed customers that there was a

data breach

involving its credit and debit card processing system. Information impacted includes the cardholder's name, card number, expiration date and security code. Customers that shopped online, through their corporate office fundraisers and caterers were not affected.

2017

Arby's

Malware was placed on

payment processing systems

inside certain corporate stores in 2017. The breach did not affect all restaurants and its scope is not currently known.

March 24, 2017 to April 18, 2017

Chipotle

There was

unauthorized activity

detected on Chipotle's network that supports in-restaurant payment processing. They believe that payment card transactions between March 24, 2017, and April 18, 2017, may have been affected.

2017

Huddle House

Hackers used a third-party POS vendor system to

access and deploy malware

onto Huddle House's POS systems. They do not know the extent of the breach but warn that customers' credit card information could be at risk.

2017

Hyatt Hotels

Hyatt discovered

unauthorized access

to its payment card information, including credit and debit card information, was stolen from the front desks of several of their properties. Information that was taken included card numbers, expiration dates, internal verification codes and cardholder names.

2017

InterContinental Hotels Group

Malware was found

on payment processing servers which were used at restaurants and bars in the hotel group. Stolen data included cardholder names, card numbers, expiration dates and internal verification codes.

2017

Sabre Hospitality Solutions

Sabre revealed that

there was a breach

that allowed hotel customer payment information to be compromised.

2017

Shoney's

Credit card companies have received

alerts of fraud

on customer cards that can be linked back to Shoney's in 2017.

2017

Sonic

Sonic learned of a

data breach

when their credit card processor informed them of unusual activity on their customer payment cards. A "fire sale" was discovered that included

millions of stolen credit and debit card numbers

on the Dark Web.

2017

Whole Foods Market

Whole Foods discovered a

breach of its payment system

that most likely did not affect those who shopped at the company's grocery stores. It was discovered that unauthorized access took place in locations with tap-rooms and full-service restaurants.

2016

Noodles & Company

Customer credit card information was

compromised

due to malware found in their system. Compromised information includes cardholder names, card numbers, expiration dates and CVVs.

2016

Wendy's

Wendy's claims that a third-party service provider had access to it's

POS systems that were hacked

. The malware breach was aimed at collecting credit and debit card information.

December 2013

The Briar Group

This restaurant group with 10 restaurants throughout Boston experienced a

data breach

in December of 2013. Customers started noticing strange activity on their credit/debit card accounts. It was determined that the parent company of these restaurants experienced a system hack and credit card numbers, expiration dates and security codes were taken.

2013

Zaxby's

The Southern-based fast-food chain had a computer system and

POS breach

due to malware and other suspicious files stored locally. The files were designed to collect and transmit credit and debit card information.
How to prevent a POS data breach
To ensure that your restaurant doesn't face a similar fate as the restaurants we listed above, we have five tips for preventing a POS data breach.
1. Be PCI compliant
Being PCI compliant means that the vendor complies with the security standard defined by the Payment Card Industry Data Security Standard (PCI DSS). PCI DSS is an information security standard for organizations that handle branded credit cards from the major card schemes.
2. Actively monitor your POS' network
Keep a close eye on your POS network for strange traffic patterns. You are able to detect changes in user activity, files and unusual data transactions, etc. before cybercriminals steal your data for good.
3. Reduce insider threats
By organizing routine background checks on employees and creating a policy that outlines information security can help control who has access to data.
4. Use strong passwords
Don't forget to change any default passwords that are set up by your POS company after installation. These passwords are typically not very secure and can pose a risk to your business. We recommend using complex passwords and unique account names.
5. Encrypt your data
Using a POS that enables data encryption is key to running a restaurant safe from cyber threats. Lightspeed provides restaurants with a best-in-class infrastructure that protects businesses and consumers from the dangers of a data breach. Learn more about our secure system and book a demo with our team today!
Dean Chester, an expert on VPN encryption, states, "Often, data leaks are facilitated by some employees working remotely—for example, from their homes. Their home systems and networks can be quite easy to break into for hackers and if it happens, it will compromise the restaurant system, too. This is why it is necessary to require the use of a business VPN by all remote workers. Without getting too deep into what a VPN is, this technology encrypts the traffic between the employee's device and the corporate system. Thus, this traffic becomes impossible for a criminal to see."
At Lightspeed, security is paramount
We understand the central role that a POS system and commerce platform play in your business. That's why Lightspeed is always working to use the latest and greatest technology and strategies to secure you and your customers' data. To learn more, talk to our team of experts.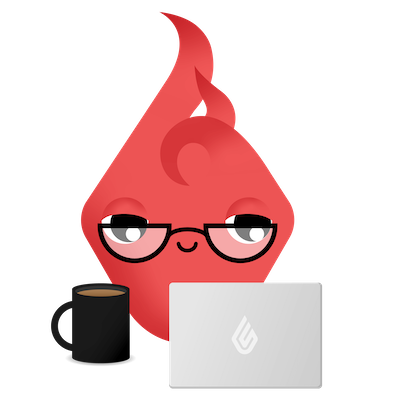 News you care about. Tips you can use.
Everything your business needs to grow, delivered straight to your inbox.