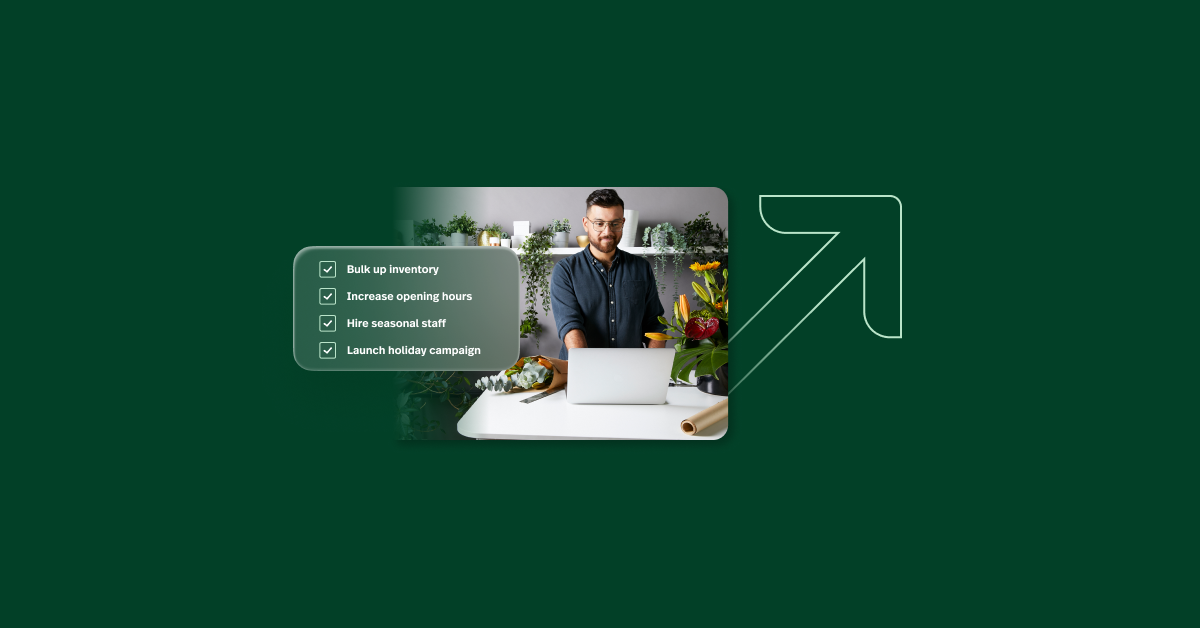 As the holiday season approaches, you're probably staffing up, stocking up and preparing for promotions. During this busy time, you may realize you need an infusion of cash to get your business ready for the rush and improve your chances of holiday success. That's where Lightspeed Capital can help.
Business owners often face barriers to funding. According to the US Chamber of Commerce, 33% of entrepreneurs face challenges or even failure because of a lack of capital.
In this article, we'll talk about what Lightspeed Capital is and how you can use it to prepare your business for the holidays. We'll cover:
Learn more about Lightspeed Capital
Visit our website for more information on our merchant cash advance program.
What is Lightspeed Capital?
At Lightspeed, we want to see your business grow–and help you do it. That's why we created Lightspeed Capital, a merchant cash advance program designed to make it easy for our customers to access the funding they need to succeed.
Exclusive to Lightspeed customers, Lightspeed Capital provides working capital upfront in exchange for a portion of your business' future credit and debit card sales revenue. The advance comes with a one-time flat fee. You can use Lightspeed Capital for any business expense.
The process to remit the cash advance, plus the flat fee, is seamless, with a percentage of your daily sales automatically going toward remitting the cash advance balance. It's so simple that many people don't even notice the process.
It's fast and easy, with the advance deposited right into your account in as soon as two business days from the date of application. Qualifying merchants can easily request one in a simple self-serve application from their Lightspeed dashboard.
6 key features and benefits of Lightspeed Capital
Lightspeed Capital differs from traditional forms of financing. Let's go through some of the key features and benefits of our merchant cash advance program.
1. Flexible process
Instead of fixed payment deadlines or strict schedules, Lightspeed Capital is straightforward. The advance comes with one flat fee, which is a percentage of the cash advance added on top of the advance amount. Together, the cash advance and flat fee make up what's called the "purchase amount". The purchase amount is automatically remitted through a portion of your daily credit and debit card sales. This will greatly benefit you during the busy holiday season in particular, because you don't have to make scheduled payments.
2. Fast, simple application
As an established business, you've probably encountered many lengthy, intimidating applications for funding in your time. But with Lightspeed Capital, it's simple: You can access the self-serve application from within your Lightspeed dashboard. It takes only a few minutes to complete. After that, you don't have to lift a finger–we'll take care of the rest in a timely manner.
3. Transparent fee structure
As we mentioned earlier, your cash advance comes with a one-time flat fee that gets remitted at the same time as your cash advance. You can breathe easy knowing there are no fluctuating interest rates or obscure fees.
4. No personal credit checks
When determining your eligibility for a cash advance, we don't conduct personal credit checks or delve into credit history. So you don't have to worry about your credit score being impacted by our qualification process.
5. Fast, reliable funding
We deposit funds directly into your business account in as soon as two business days. We know that the needs of your business are always changing, and want to make sure you have access to funding when you need it.
6. Simple eligibility
As a trusted Lightspeed partner, we have unique insight into your business. That's why eligibility is based on business performance, including your sales history with Lightspeed Payments and transaction volume.
10 ways to use Lightspeed Capital to prepare for the holidays
The holiday season can be hard to predict. But it becomes a little easier when you're confident you've done all you can to prepare your business, which is something Lightspeed Capital empowers you to do–it gives you the freedom to invest in any project.
Lightspeed customer Robert Stokes of Techzone Zeelong says he's looking forward to using Lightspeed Capital as the holiday shopping season approaches.
"We had already taken out large loans to open a second store and we didn't want to sign up for anything additional that might affect our business credit," Stokes said. "The fact that Lightspeed Capital doesn't count as a loan or impact business credit reporting really helped take some weight off of our shoulders."
Let's look at some of the ways you can leverage your cash advance to optimize your business.
1. Purchase extra inventory
Conduct an audit of your inventory so you can pinpoint the areas in which you need to invest, and areas that you can pare down spending. To avoid completely selling out of popular products or menu items during the busiest season of the year and having to scramble for a last-minute solution, you can use your cash advance to purchase more inventory as needed.
2. Launch a marketing campaign
Thinking of investing in a marketing campaign, but don't have the budget for it? Lightspeed Capital is the answer. You can bring your most exciting holiday campaigns to life, which can help boost revenue during the holidays.
3. Hire seasonal employees
Lightspeed Capital gives you the flexibility to schedule more hours for employees and even hire extra workers during peak season. This could free up more time overall to oversee day-to-day business operations, so you can make sure all aspects of your business run smoothly during such an important sales period.
4. Upgrade your online presence
As more traffic and customers visit your site, you may want to review your business' online presence. It doesn't hurt to hire an expert to revamp your website to make it more user-friendly, making it easier for customers to browse and avoid abandoned carts. You can make updates to include holiday promos and spotlight high-selling products.
5. Buy new equipment or technology
The last thing you or your employees want to experience is something malfunctioning during busy hours. For example, if you run a restaurant and have been eyeing a new dishwasher for a while, now's the time to invest in one. These upgrades reduce the likelihood of potential hiccups related to old or malfunctioning equipment.
6. Stay open longer
Lightspeed Capital not only allows you to hire more workers, but you can also extend your hours to accommodate a higher influx of customers. Use your cash advance to cover operational costs associated with staying open longer, such as utilities and labor. This decision will pay off–the longer you're open, the more sales you'll make. It's also a way to stay ahead of competitors that don't have holiday hours.
7. Train your employees
Have you been delaying training your employees on new programs or processes, but couldn't afford to set aside the time? Now you can fix that. Training your employees ensures that business operations run as smoothly as possible, which is crucial during such a busy time of year. You can use Lightspeed Capital to spend a few extra paid hours training all your employees, new and old, on anything that needs catching up on.
8. Invest in store decorations and displays
Decorations and store displays that capture the holiday spirit, along with the essence of your brand, can actually go a long way in driving customer traffic. Most of us have probably stopped by a store simply because they had a beautiful store display. That's why it's a great idea to bring your decorative ideas to life and get creative with Lightspeed Capital.
9. Host holiday-themed events
An important part of running a brick-and-mortar business is the impact you leave on your community. With extra working capital to cover costs and help boost your revenue streams, you have the opportunity to host holiday events and special promotions at your business. These events can include special menus, prizes, charitable donations and more. Not only will this help strengthen your presence in the community, you'll most likely gain new customers and drive repeat traffic when you reward existing ones.
10. Complete maintenance
What your business looks like makes a big impression on customers. And with more traffic during the holidays, it's the perfect time to spruce up the inside of your business–maybe you need to replace lighting fixtures, do a deep clean or give the place a new paint job. Using Lightspeed Capital, you're free to complete all these tasks and more, without worrying about stretching your budget.
Enjoy reliable, secure funding with Lightspeed Capital
The needs of every business during the holidays are different. Our suggestions in this article are meant to fuel your ideas and show you how creative you can get with Lightspeed Capital, and how it can truly be used for any business expense or project.
Are you a Lightspeed customer? Visit your Back Office to check if you're eligible for Lightspeed Capital.
Editor's note: Nothing in this blog post should be construed as advice of any kind. Any legal, financial or tax-related content is provided for informational purposes only and is not a substitute for obtaining advice from a qualified legal or accounting professional. Where available, we've included primary sources. While we work hard to publish accurate content, we cannot be held responsible for any actions or omissions based on that content. Lightspeed does not undertake to complete further verifications or keep this blog post updated over time.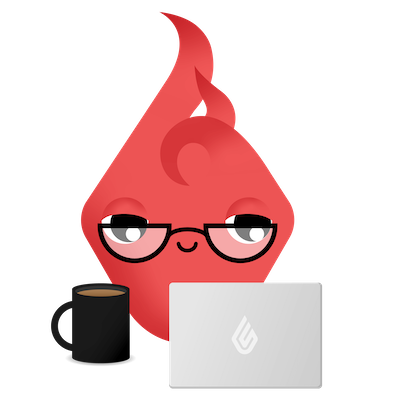 News you care about. Tips you can use.
Everything your business needs to grow, delivered straight to your inbox.