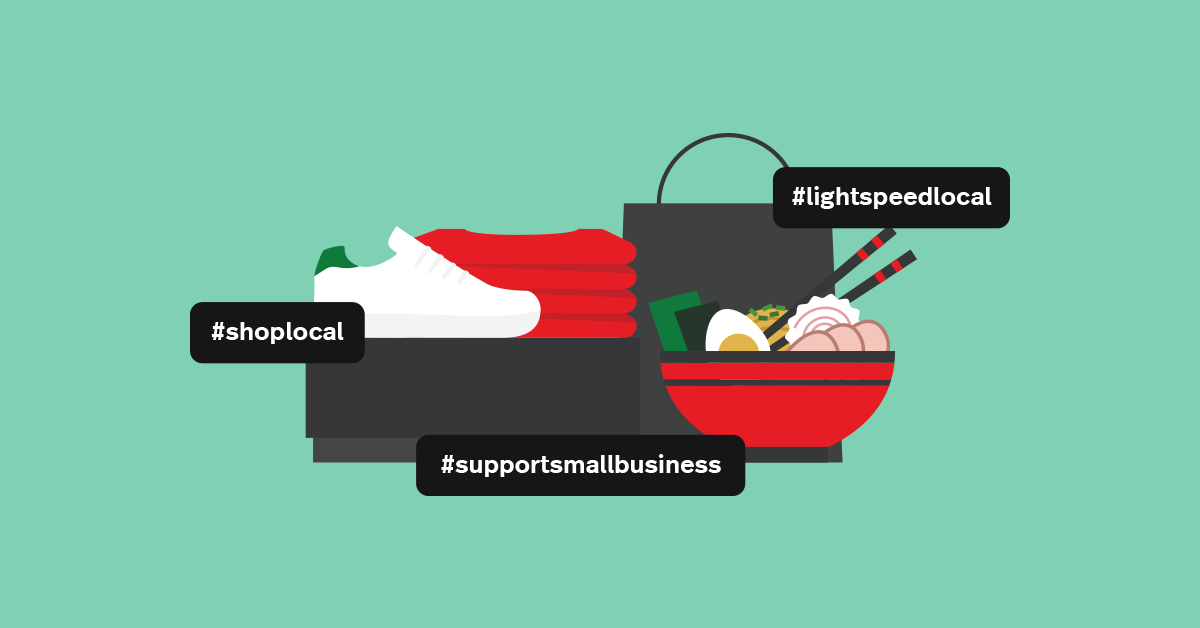 Supporting local movements have been sweeping the commerce industry and gaining steam during the COVID-19 global pandemic.
Consumers want to shop and dine at locally owned and operated businesses, but it can be hard to resist the ease and convenience of the bigger chain options. So how do retailers and restaurateurs motivate consumers to shop and support businesses close to home?
We've compiled 10 ways for independent business owners to motivate consumers to keep it local.
Get social and motivate customers to shop local
Create eye-catching social media posts fast and get customers to shop with these free social media templates.
Educate your customers
Nearly everyone has seen the 'support local' messaging this year, but why should consumers buy into it?
Business owners need to get creative in informing consumers about the benefits of shopping in their communities. Some ideas include handwritten notes explaining how the purchase helped your business and sharing statistics on your social media regarding the importance of a strong local economy. This encouragement is effective in making consumers think twice before choosing a large chain over a small business.
Find your following on social media
The power of social media can't be ignored, especially when consumers are looking for inspiration during the holiday gift-giving season.
The hashtag #shoplocal has been used nearly 50 million times on Instagram. Consumers are clearly excited to show their support and independent business owners need to harness this opportunity. Start by researching the top-performing hashtags in your area to gain more traction and increase your customer base.
You can also increase your online presence by sharing local events, recommending other businesses and having a voice in this movement. If other businesses notice you're supporting them, they're likely to do the same for you.

Finally, to enhance your social media strategy, you can also start selling on your Instagram and Facebook pages with shoppable posts. This is a great way to give consumers easy access to purchase your products. Studies have shown that 43% of people are more likely to buy a new product when learning about it on social media.
Tip: With Lightspeed, you can connect social media platforms like Facebook, Twitter and Instagram to your online shop.
Use an omnichannel strategy
People can't buy from your business if they can't find your products or your menu. An omnichannel strategy will put your products or menu on every platform your customers are using and on whatever device they prefer.
Having an online store isn't just about selling online. Since the majority of modern shoppers use more than one channel during their shopping journey, your business needs to be there. This improves your overall customer experience and generates additional foot-traffic.
Don't give your customers an excuse to go anywhere else by being at the top of their online search. To see this success online, you need to have great visibility on Google My Business. Studies show that 46% of all Google searches are looking for local information, so it's crucial that your information is accurate in order to capture this audience.
Tip: Lightspeed merchants can link their Google My Business account to their Retail POS. They can quickly sync and verify their business locations, opening hours, upload images and get their store(s) listed online faster.
Offer curbside pickup and takeout
Even if your storefront or dining room is temporarily closed, there are options to continue serving and selling.
Flexible ways to purchase, including curbside pickup and takeout, have kept businesses afloat during this uncertain time. It's important to make this process as easy and safe as possible to encourage repeat customers and word-of-mouth recommendations, which is the primary factor behind 20-50% of all purchasing decisions.
Tip: Lightspeed Order Ahead lets restaurateurs manage delivery, takeout or curbside pickup—no contact, no third-party commission fees.
Create special offers and discounts
Special offers and discounts are a great way to encourage consumers to choose your business over a big box competitor.
Free shipping and delivery is just one example of how local businesses can compete as many consumers are deterred by these fees. To maintain your profit margins, you can implement a minimum purchase requirement to increase the average order value without losing out on revenue.
Special offers and discounts not only benefit the consumer, but can also benefit the business. For example, if you're trying to move stock, a buy-one-get-one free (BOGO) offer is a great idea. But if you're looking to increase basket size, you could run a spend and save campaign. This will even encourage repeat customers as 60% of mobile coupon users say they will "gladly switch brands to use a coupon."
Offer a loyalty program
Loyalty programs offer value to customers that they can't get anywhere else. When a customer knows they're getting rewarded for choosing your business, they're more likely to return.
The numbers don't lie: Studies show that 75% of U.S. companies with loyalty programs generate a positive return on investment and 69% of consumers say the retailer they choose is influenced by where they can earn customer loyalty program rewards.
Tip: Lightspeed Loyalty tracks customer spending habits and results of your promotional efforts all from one dashboard.
Highlight the sustainability benefit
It's clear that sustainability is a top priority for shoppers and diners alike. Nearly half of American consumers say the pandemic has made them more concerned about the environment.
From strengthening the local economy to minimizing their carbon footprint with products traveling shorter distances, the benefits are countless. Supporting local also contributes to less sprawl, congestion, habitat loss and pollution as research shows that local businesses generate 70% more local economic activity per square foot than big box retail.
Forbes reports that 88% of consumers want brands to help them live sustainably. Through clear messaging, smart marketing and understanding this audience, you can position your business better and capture this audience.
Offer a personalized experience

One of the major reasons consumers choose local businesses is for a more personalized visit.
As independent business owners, you're more likely to have face-to-face time with the customers that come into your establishment. Studies show that 76% of consumers expect local businesses to "understand their needs and emotions," and while that might seem like a lot of responsibility, there is technology that can help.
Tip: Lightspeed's customer profiles help you predict future needs based on purchase history and identify sales opportunities.
Share why you're unique
Your blog and social media pages are great storytelling platforms to showcase why your shop or restaurant is special.
When consumers shop or dine local, they want to know who they're buying from. It's important to set your business apart with your story, your expertise and what you sell, since 61% of consumers support local businesses because of their unique product selection.
When creating content, keep in mind that purely promotional text will deter consumers. Focus on content that's insightful, educational and entertaining.
Connect with other local businesses
It's easy to assume there's a lot of competition between local businesses—especially during this time—but COVID-19 has shown how supportive business owners can be.
Recommending a new local business to your existing customer base is a great way to share the wealth and keep this money in your community. While it may seem counterintuitive to send your customers somewhere else, chances are, the shops and restaurants you suggest will return the favour with their own regulars.
Incentivizing these recommendations is a great way to motivate customers to try something new, but keep in mind, there's a way to do this without losing your own customers. For example, if a small jewelry shop offers their customers a discount code to your cafe, and visa versa, these businesses aren't in direct competition with each other.
The benefits of this exchange extends beyond increased brand visibility. A community is priceless when it comes to navigating difficult times and unprecedented situations. Local businesses are the heart of every community and they're stronger when they support one another, share issues and find solutions.
Motivating customers to support local
The movement of supporting local businesses is central in the economic fight against the COVID-19 pandemic.
Local economies need local consumers, however convenience, lower prices and fast delivery are all factors that can entice consumers to go purchase beyond their neighbourhoods. Retailers and restaurateurs must respond and tip the scales back in their favour.
Through education, clear messaging and strategic marketing, merchants can motivate consumers to shop and dine closer to home.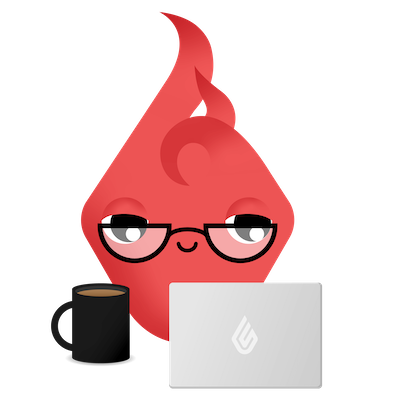 News you care about. Tips you can use.
Everything your business needs to grow, delivered straight to your inbox.