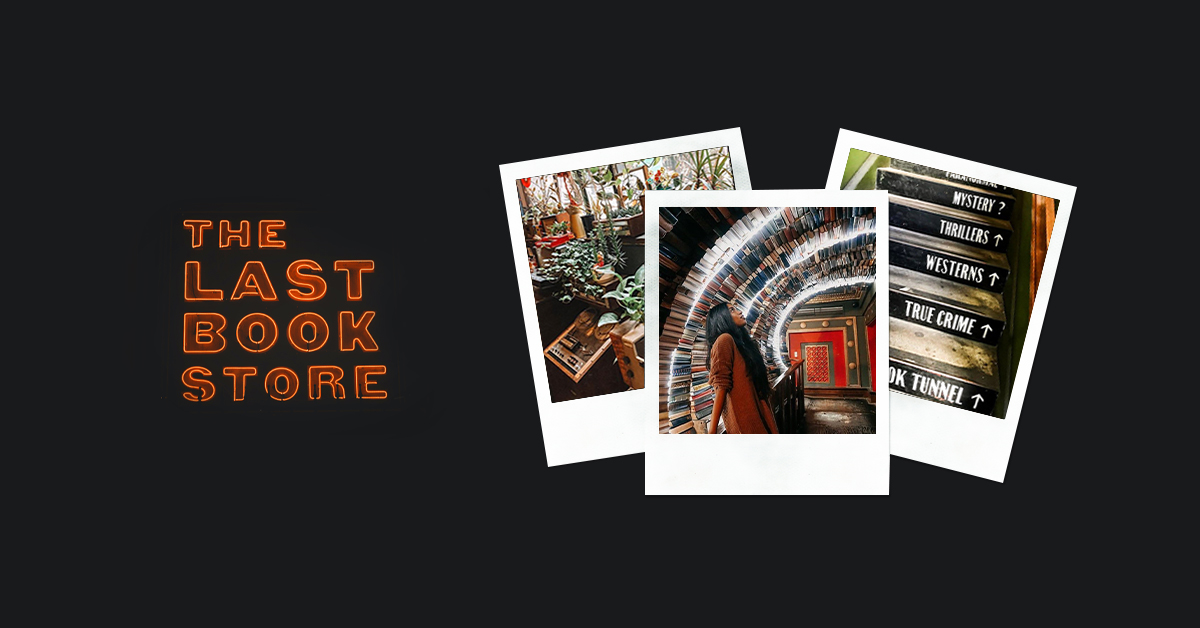 Some successful businesses start as childhood dreams, as journeys with a guiding North Star from day one. But others develop organically, unfolding like your favorite book—chapter by chapter. For Josh Spencer, founder and owner of The Last Bookstore, a Los Angeles-based book seller and local landmark, the latter route is the one he knows best.
A humble origin story
A small, independent bookseller, dramatically called "The Last Bookstore" opened in 2003 in a loft in downtown Los Angeles. From there, it slowly grew in size (it's now housed in a 22,000 square foot former bank building on Spring street) and became both a local institution and a tourist haven.
These days, you'll find The Last Bookstore atop nearly every list of the best bookstores in Los Angeles, and frequently touted as one of the top things to do in the downtown area. It's been profiled everywhere from Conde Nast to Atlas Obscura to a short film made by Chadwick Howitt. But how did The Last Bookstore gain its stellar reputation? Where did the journey begin?
Once upon a time…a book lover become a bookstore owner
"It's grown organically. I mean, I guess I dreamed of having a giant space that had everything I loved in it, but I didn't plan it out or intend to build something like that," says Spencer. From a childhood in Hawaii and North Carolina, to studying journalism, comparative religion, and interpersonal organizational communication studies, Spencer's life has never been just one thing.
Which makes sense for a sprawling bookstore in an old bank building that sells books (both new and used), music, art, and has an upstairs space dedicated to everything from boutique knitting supplies to prints by independent artists to the infamous "book loop" Instagram trap.
When asked about the creation of "the labyrinth," the affectionate name for the upper floor of the shop—which features thousands of used books stacked and sculpted into archways and spiraling designs, and has become a "must-visit" space for acclaimed influencers and casual social media addicts alike—Spencer says the decision was conscious, but not consciously about social media buzz. "There's more value and fulfillment in trying to do something that's meaningful to me and to others," he says. He hopes that visitors being around all of the books, even as a prop for a social media post, might inspire them to pick up a book and read.
Run your business smarter with our free small business guide
Check out our comprehensive guide to adapting to the latest technologies and strategies for your business.
A dream deferred. And achieved.
So, if the idea for The Last Bookstore wasn't born in a childhood bedroom, where did it come from? The answer may surprise you. Years ago, when a serious injury left Spencer unable to walk, he turned to an unlikely place for a way to pay his bills—cookbooks. "My grandmother gave me a bunch of used cookbooks, and I sold those online," he explains. "And so I just kept going out and finding used books all over the place and flipping them. And then after years and years of doing that, some people started asking me to open an actual store." The store grew, book by book, from there.
"I was wary at first because I'm an introvert," Spencer continues. "But eventually [friends] persuaded me. I had a lot of extra books lying around that I wasn't able to sell for one reason or another online. So I thought, well, let's try it in the store. And it did really well, and I was able to hire staff who do like talking to customers all day. And we were off and running."
Powered by Lightspeed
The Last Bookstore has relied on Lightspeed as their point of sale partner for over a decade. When asked about the initial switch to Lightspeed, this is what Spencer said: "It was like a huge breath of fresh air to be switching over to something that was cloud-based and that I could access at home and really see what was going on wherever I was. And it was just so much easier and more intuitive to me to use as far as the point of sale and our inventory."
As a business that Spencer operates both in-store and from home, the robust cloud-based solution offered by Lightspeed has been a must-have and a reliable feature to count on from day one of its implementation.
One of the biggest challenges for any bookstore is inventory, and that's even more true for The Last Bookstore, which boasts over 400,000 unique titles. As such, having a robust inventory management system has made all the difference. "It's a lot. It's probably more inventory than many other stores have. Just because you're dealing with books, there's just so many. You can fit so much more inventory into a space than, say, a bike shop," says Spencer. "So it can get a little overwhelming. There's a lot of time I spend managing the inventory and Lightspeed and trying to keep it up to date and archiving things that we no longer carry and adding new things." It's important to Spencer and team to have a software solution that is reliable and delivers.
Future plans for The Last Bookstore
The Last Bookstore plans on expanding, incrementally, in its characteristic organic way. With a small outpost in nearby Glendale (called Lost Books, which also sells plants), and talks of moving into everything from screen printing to independent publishing, the key will be just going with what feels right—a principle that has guided this business since day one.
When asked about what makes The Last Bookstore such a compelling local institution, Spencer says that he believes in "putting the art before the cart." Everything about The Last Bookstore, from its ornate entryway to separate, custom-decorated rooms dedicated to subjects ranging from horror to comic books, feels like it was done with an intentional emphasis on the aesthetic experience over the commercial.
"Let's do something cool and artistic," says Spencer. "I have a very strong creative side, I'm not interested in business for its own sake. For me, it's definitely more I want to do something creative and cool, and if I make money at it, great". It's that authenticity, that commitment to the interesting in everything that The Last Bookstore does that has come to define it. In a city that's often called the capital of superficiality, a mentality like this feels like a breath of fresh air.
Interested in learning about how Lightspeed's POS can evolve with your small business? Talk to an expert here.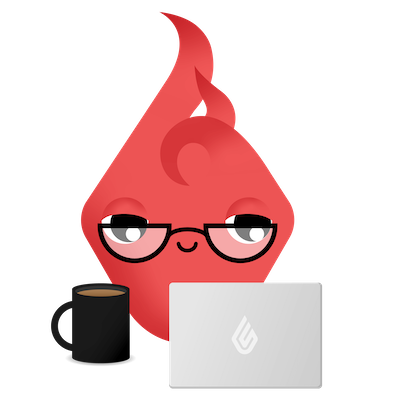 News you care about. Tips you can use.
Everything your business needs to grow, delivered straight to your inbox.