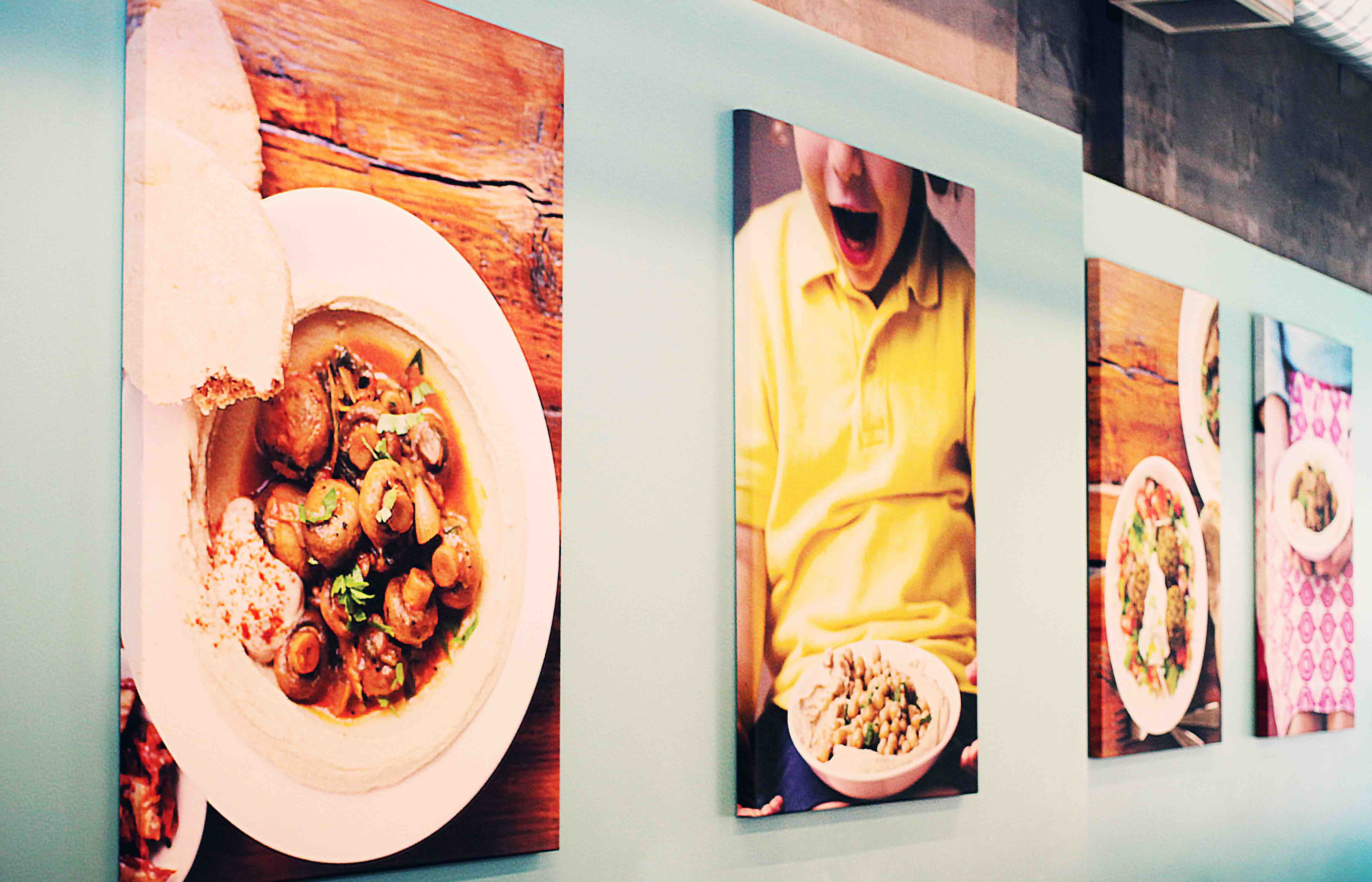 In May of 2003, Ronen Givon and I were out searching for a quick bite to eat. We wanted something more than the standard sandwich or pizza… something cheap, healthy and delicious. Needless to say, the options were limited. Eventually, we came across a small specialist delicatessen and, after mulling it over, we left with three simple ingredients: pitta, hummus and olive oil. After polishing off a container each, we looked at each other and the idea just clicked: we decided then and there that Londoners needed more hummus in their lives, and we were going to be the ones to give it to them.
In the beginning: research and experimentation
When we decided to launch Hummus Bros, there was a lot to consider. What would the branding be like? Where would our first location be? The questions were endless, but we both knew that the first thing we needed to do was to come up with the perfect hummus recipe.
Over the next nine months, we travelled extensively throughout the Middle East, tasting every hummus we could find, researching the different ways in which it was sold and experimenting with various flavour combinations. This research phase was crucial. I can't stress how important it is that you understand your product before jumping in.
Once we were back home and properly inspired, we went through an iterative process trying to fine tune the recipe. When you're creating your first product, it's important that you don't rush it. This will be your first introduction to the market, so it needs to be as close to perfect as you can get. Nearly every week, we'd develop a new recipe, then visit a farmer's market and give it away for free. For anyone looking to solicit feedback, this is an inexpensive way of getting info straight from the source. However, despite handing out container after container of our product, we couldn't seem to get any constructive feedback. It wasn't until we decided to charge £1 per container that useful feedback started pouring in – as soon as we assigned a real value to the product, people were no longer afraid to give us their candid opinions.
7 Tips for Crafting an Exceptional Menu
Make your menu shine with these 7 helpful tips.
This was also a great opportunity to experiment with our branding and marketing. At first, we thought about naming our hummus types by colour, but feedback showed us that customers weren't all that excited about placing an order of "brown hummus" with pitta. It was through this testing that we were able to refine our concept into something the customer loved.
Evolving your menu
The interesting thing about your product is that you never know how it's going to evolve. When we first started, our menu was simple: hummus, served with pita and a single topping. We had never even thought about carrying bowls, guacamole and wraps, yet today, they're some of our best sellers!
So how did we get to this point? Through trial and error and a whole lot of reporting. Our process was simple: we would test something out ourselves in the kitchen. If we thought it tasted good, we'd add it to the menu as a daily special. If the reports showed a spike in sales, we'd add it to our permanent menu.
The key is to be open to experimentation, follow through on implementation and review the sales data. It's very easy to get attached to your menu, but at the end of the day, if an item isn't selling, it's probably time to switch things up.
Feedback loop
Outside of reporting, customer feedback is another great way to get feedback on your menu. One of the easiest ways to do this is to ask your customers directly. When we were first starting out at farmer's markets, we'd ask everyone what they thought of our hummus. No matter what they said, we always listened and took notes on what was working and how to improve.
Today, Hummus Bros still speaks to customers directly, but we also rely heavily on review sites for insights. While these are a great source of info, they aren't without their issues as they often deal with extremes. You typically get amazing reviews where everything is perfect or a scathing review where just about everything went wrong. The important thing is to read them all, and to try and understand where the customer was coming from. If they were having a bad day before they came into your business, how could we have turned it around? If the experience was amazing, how can we build on the things that made it so great?
Regardless of what the review says, the important thing is to respond. Good or bad, any review deserves an answer. The customer took the time to write in, so the least you can do is answer them and thank them for their feedback. And remember: when responding to a negative review, whatever you do, don't take the comments personally. The last thing you want to do is to go on the defensive.
Socially devoted
Another place I go for feedback is social media. Even though reviewing and responding to social messages is time consuming, it's worth the effort. Nothing helps me keep my finger on the pulse more. With customers reporting in from every location, it basically allows me to be at six restaurants at once. It's feedback on tap!
In the early days, I'd be worried when complaints came in. Now, I embrace them. I read every message that comes in and make sure that they're responded to in a timely manner. At the end of the day, people just want to be heard. And the more they feel listened to, the better our relationship.
It's important to go above and beyond for unhappy customers. Whenever we have a complaint, we try hard to make it right, even going as far as to invite them to lunch to chat about the issue. In taking their comments seriously and making sure their issues are addressed, we've managed to convert some very upset customers into some of our most loyal advocates.
Social media can definitely be intimidating, but it has been an incredible tool in helping us understand our business. From issues with orders to questions about our self order kiosk, it allows us to respond to things quickly and provide a better experience for our customers. It also gives us urgent updates about our business. For instance, a few years ago, one of our restaurants burnt down. The way we learned about it was when a customer tweeted us a picture at 3am. If it weren't for Twitter, we wouldn't have found out about it until the manager got there the next day. Since then, we've embraced social media as a constant report of what's going on at our restaurants.
Get them talking
We also use social media and review sites to generate awareness . From tent-cards at our tables with social call-to-actions to rewarding our managers whose restaurants achieve high social media ratings, our goal is to be at the top of your newsfeed. I really believe that the more customers post about you, the more relevant your brand becomes.
This, of course, is a two-way street. While we encourage customers to post on Twitter, Facebook, Trip Advisor, Yelp, Instagram and Google My Business, we also make sure that we've got a steady stream of content, that encourages customers to come and visit. Our social schedule is a mix of planned content and on-the-fly posts, but I prefer the latter. At the end of the day, what's going to interest people is the here and now. By lifting the curtains and giving customers the opportunity to see what's going on, they're able to form more of a connection with Hummus Bros, and start to understand the inner workings of the company. Ultimately, we want our content to be authentic.
Diversify your product line
A few years ago, we decided to really venture outside of our comfort zone and publish a Hummus Bros cookbook. While it's not something that we ever set out to do, it goes to show that there are opportunities around every corner.
The way it happened was pretty fantastic. We had a customer who used to eat at the shop every day and it just so happened that his mother was an editor. Once he put us in touch with her, the wheels were set in motion and the results surpassed our wildest expectations. From one day to the next, the perception of our business changed. Once we'd published the book, people took us more seriously. It elevated our reputation and gave us a global presence.
While it's not for everyone, brands that do have the opportunity to publish can benefit from it big time. There are editors everywhere looking for content. If you can capitalise on this, you could reinvigorate your brand in unexpected ways.
Collaborate
I'm also a strong believer in collaboration. Whenever possible, I want to be associated with other brands that share our values. From the gym downstairs to our partnership with Silhouette London, collaborating is an easy way to expand your reach, while reinforcing the brand and its values. It's also about giving back. With six locations, we're in a position to help a lot of local businesses grow, which is why we try to support other entrepreneurs. To be nice in business pays off. Giving back to the community will always come around in the end.
It's a wrap (and a fantastic coffee from @silhouette_LDN ) pic.twitter.com/R3x5bBHmCe

— Hummus Bros (@hbros) October 17, 2016
Food for thought
Ultimately, the decisions around the products you carry and the way you run your business is up to you, but that doesn't mean you have to make decisions blindly. From reporting to customer feedback, there are a number of tools that you can use to guide your business decisions. Embrace technology and the lifestyle associated with it. It may not seem crucial, but it's important to make the time to review the information that you have available to you. As a business owner, the more informed you are, the more likely you are to succeed.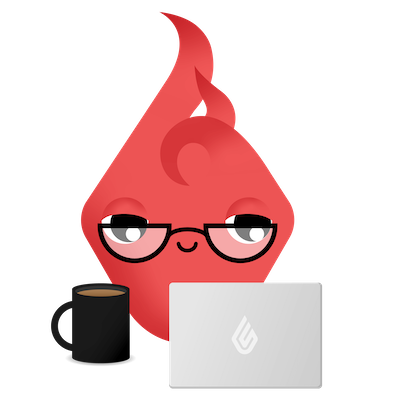 News you care about. Tips you can use.
Everything your business needs to grow, delivered straight to your inbox.