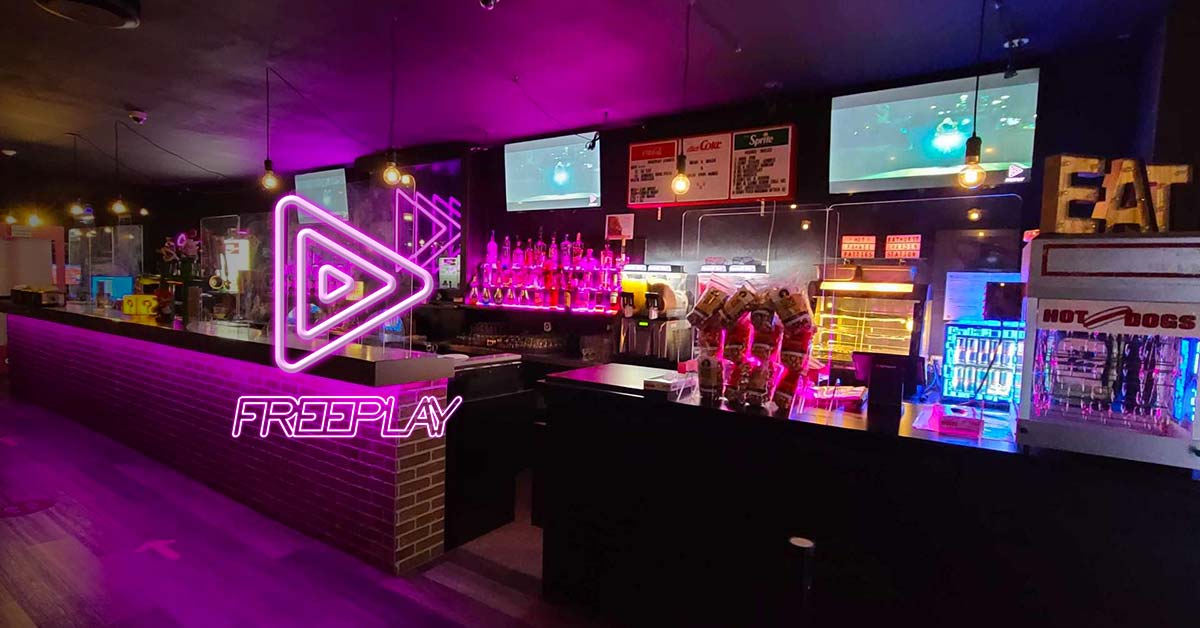 FreePlay Toronto opened in January 2020 as a multi-level arcade bar. Boasting retro games like pinball machines from the '70s and digital game consoles like Nintendo and Sega, FreePlay Toronto's mission was to offer its customers a free space to try any game for one flat fee.
With a nostalgic aesthetic, craft beers and vintage offerings, the bar fit in perfectly with Toronto's eclectic arts scene and was warmly welcomed into the downtown hub of independent businesses. It didn't take long after opening for word to spread and for the new bar to begin attracting the niche market of city gamers and curious new customers. But only a few months after opening their doors, they were forced closed by COVID-19.
The emergence of the global pandemic also called their whole business model into question, as social distancing guidelines were put into play and sharing items was deterred. Since their arcade games are played by countless different people during the course of one evening—meaning hundreds, if not thousands, of buttons to disinfect and machines to wipe down—FreePlay Toronto went back to the drawing board and started reinventing their business.
We caught up with Michelle Sampson, manager at FreePlay Toronto, to learn how the business rebranded, what steps were taken to adapt to COVID-19 regulations and what FreePlay Toronto looks like now.
(This interview has been edited and condensed for clarity).
Reinvent your business
Keep your bar or restaurant competitive with the cloud-based POS that can handle the unexpected.
FreePlay Toronto opened just months prior to a global pandemic. How has this year impacted your new business?
We've done a major pivot. Before COVID-19, you could consider our business like an arcade with a bar. People would come to play games, grab a drink and socialize freely. That's not really possible now with the COVID-19 restrictions, so we've had to completely rebrand our business. We had to start offering something else and work to bring in a new crowd because a lot of our regulars weren't as interested in anything new.
How did you start this process of rebranding, revamping and essentially reinventing your business?
It was definitely a daunting task alongside the quirks and kinks of running a new business. We were just getting the ball rolling when COVID-19 hit, so the space was set up perfectly for gaming and it was great. But no one knew there was a pandemic coming to throw a wrench into those plans, especially a couple months into our business model.
The hardest part I think is trying to rebrand to the public because our regulars were coming in for one thing. It's been a bit difficult trying to get the word out that things have changed because people still kind of see us as what we were instead of what we've become. But it was important for us to diversify and become bigger and better. Every challenge presented an opportunity to grow.
How did you combine the aspects of your business that kept your regulars coming back while also bringing in a new crowd to fill the gap?

The games are still there but we wanted to offer another form of entertainment. We started focusing more on live art performances, comedy nights and live music to function more like a resto-bar and event space. We had always had these grand plans but they came into realization sooner than anticipated. Part of our process was reaching out to the local community which included artists, musicians and performers. We wanted to support local businesses and showcase local talent while diversifying our demographic. The owners reached out and fostered relationships within our community and the outcome is something we are really proud of.
We also went from just having snack foods to implementing a full menu so people can actually order a full meal since they have to be seated, so that's helping to limit the amount of people moving around. But we never really had a food program so it's just been a matter of trying to get the word out there.
The owners are really passionate about the games they have. They've been collecting them for years so we still wanted people to be able to enjoy them. But we had to figure out how to do it in a safe way—to entertain our customers in one area. We immediately thought, 'Okay, how can we do this in the safest way possible for our patrons, for our staff, for everybody?'
Businesses have undertaken a lot of extra expenses to comply with COVID-19 regulations. How did you adapt your business to implement these new changes?
We've spent so much time and money getting this place so that it was functional because a lot of people still can't reopen if they don't have the proper safety precautions in place. To address the new COVID-19 distancing regulations, the owners have put in over $10,000 worth of updates—putting up plexiglass barriers and making sure that everything was as safe as possible.
Before COVID-19, we had all of the arcade games against one wall and console games spread out on the opposite wall. Now we have everything divided into sections with plexiglass.

It sounds like you and your team didn't stop during this time. When were you able to reopen and were you ready?
In the beginning of August, we were still working on getting all of the plexiglass installed so we had a soft reopening later that month. The owners were in here during COVID-19—pretty much the day that we closed down—and redesigned everything because they knew when we reopened that it's not ever going to be the same, no matter what we do. They started changing things around and started brainstorming right away which was great because it meant that lots of this was already in place and planned out. When we got word that we could reopen, we were ready within a week.
It's so important for businesses to have the right technology in place so they can adapt quickly. How has tech helped you during this time?
Since day one when we opened up in January, we've been all about implementing the top technology. Part of our mission was to be the retro bar that's really into the future as far as technology and what we're using so we made sure that everything was up to date. It was so lucky that we had that mindset before COVID-19 hit because it was that much easier to move and pivot to where we're at today.
FreePlay Toronto rebranded and reinvented their business for the new era of hospitality. Talk to a Lightspeed expert today to stay competitive and adapt to a changing industry.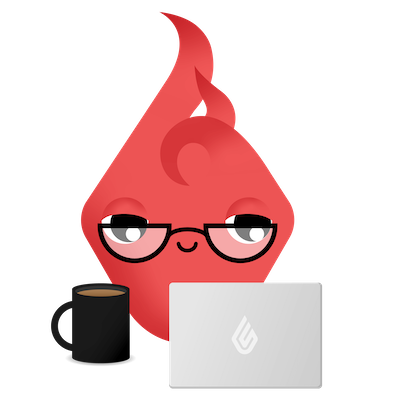 News you care about. Tips you can use.
Everything your business needs to grow, delivered straight to your inbox.