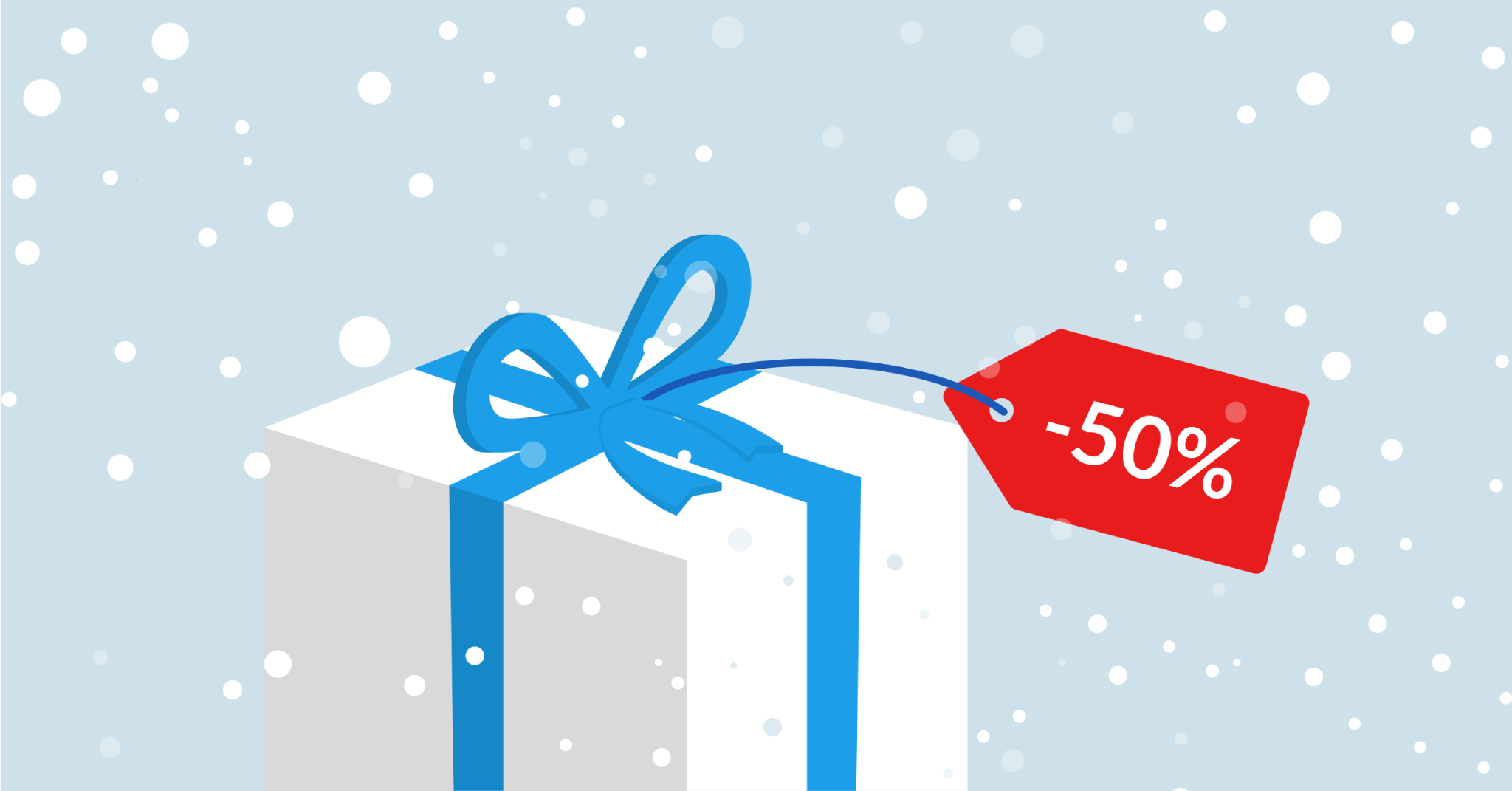 The holiday shopping season has some unique challenges this year. Between inflation and excess inventory at many stores, shoppers will be expecting deep deals. That means steep sales will be the baseline, and you'll need to do a little more to stand out. After all, if everyone is offering 40% off, what do you have to offer that's unique?
That's why you need to take a careful look at your holiday promotions—make sure you're communicating the right messages, setting the right discounts and selling on the right channels.
In this article, we'll go over tips to make your holiday promotions a success:
How to make sure your holiday promotions work

15 holiday promotion ideas
50 Easy Holiday Marketing Ideas For Retailers
Don't just stop at promotions. Here are 50 ideas so you can go all out this season.
How to make sure your holiday promotions work
You'll be delighting customers with hot holiday promos… and so will your competitors. If you want to make sure your promotions work, make sure you keep these four tips in mind:
Short and sweet

. The more words you need to explain a promotion, the more likely people are to stop reading. Keep your posts, emails, SMS messages and ads snappy, flashy and to the point.
Spread the word everywhere

. Don't just make a social post about an upcoming sale. Make the post, put up a sign, send an email, post on your Google Business Profile, boost an ad. Make sure no matter where they are, customers know what you're offering.
Keep timing in mind

. The holiday season is like three or four mini-seasons in one. Before BFCM, you have the early birds. Around Thanksgiving, you've got BFCM. Into December, you have the regular shopping season, and at the end of December, you have last minute deals. That means you have three to four opportunities to hit it home with different messaging and sales.
15 holiday promotion ideas for your retail store
Whether you pick one or two or try them all, give your business the best possible chance for a hot holiday season with the ideas.
1. Post on your Google Business Profile
Did you know you can make posts on your Google Business Profile? Posts you make show up on your profile and on Google Maps, and can be used to promote the sales and offers you've got going on for the holidays.
These offer posts appear near the top of your profile, making them ultra-visible in searches and on Maps. Posts are a free way to show off your holiday promotions to local customers, so make sure you take advantage of them.
2. Try out an early bird offer
A lot of people will be shopping early this year—some reports say up to 42% of holiday shoppers will be getting a head start. Entice them to choose you by setting up an early bird holiday promotion that ends before the BFCM week.
As a bonus, getting the attention of holiday shoppers early gives you a chance to bring them back later in the season. Try sending an email with a special discount to anyone who made a purchase between now and Black Friday so they have a reason to come back for last-minute gifts.
3. Set up some social media ads
Some catchy copy, a few nice photos, a bit of a budget and you've got yourself a holiday ad campaign. If you have an eCom store or are selling on social media, social ads can help you seal the deal right away.
Keep your audience in mind while you use ads to get the word out about your holiday promotions. For example, if your customers are typically older, ads on TikTok might not make much sense; the average age is 10 to 19. Pinterest, with an average age of 50 to 64, might be a better bet. Facebook, Instagram and Twitter fall between these two extremes.
4. Offer free gift wrapping
The holidays are a busy time. Offering gift wrapping for free might make it easier to make a purchase, even if they could get a steeper deal somewhere else.
Of course, offering gift wrapping comes with a bit of a cost for you—you'll need wrapping paper and boxes, and you might need to train employees on expert wrapping techniques.
To offset these costs, make gift wrapping available for free over a set purchase amount. Like free shipping encouraging customers to spend more, an extra incentive might entice some holiday shoppers to grab a few extra gifts so they can get free gift wrapping.
5. Reward holiday shoppers for referrals
The more holiday shoppers, the merrier your holiday revenue.
Word of mouth marketing is highly effective, so take advantage of it. Use your loyalty program to encourage customers to refer their friends. If you're already running a referral program, consider bumping up the rewards during the holiday season.
6. Send out segmented emails
Not all holiday shoppers are the same, so why should your emails be? Consider making a few different holiday emails to communicate to customers.
Some segmentation you could consider:
First time customers.

Send them an email designed to cement their loyalty. Consider giving them a discount for signing up with your loyalty program.
High-value customers.

These are customers with a high average order value—they're your VIPs. Send them an email with an exclusive discount code to say thank you.

Recent customers.

Anyone who visited you in the last two weeks who doesn't fall into one of the previous segments. Give them a small discount to come back on their next holiday shopping outing.
New to segmenting? Let Lightspeed Advanced Marketing do the work for you. The default Recency-Frequency-Monetary segmenting automatically sorts customers based on POS data.
7. Make gift cards part of your holiday promotions
Gift cards are a hit during the holidays. Sales of gift cards increased 114% year over year in 2021, and it's easy to understand why—if someone picks out their own gift, you know they'll like it.
With the popularity of gift cards, make sure you're prominently offering them for sale this season. Here are two promotion ideas you could consider for your gift cards:
Offer a discount or loyalty reward for using gift cards after the holiday season.

You can help make sure gift card recipients use the cards by giving them a discount for visiting you to use them. It doesn't have to be a big discount—5% should do. With

65% of people

spending more than the value of the gift card, you're still likely to profit over the value of the card.
Offer a discount on gift cards now, if bought with other items

. An extra discount on a gift card might be the difference between getting one and not. And remember, a lot of people spend over the amount of their gift card, so you're investing in a future sale.
8. Offer services as gifts
A lot of stores have a lot of excess inventory right now. That means shoppers are expecting deep deals—and that they're bored. They've seen it all, and want something new.
You can address both of these wants with a unique gift: vouchers for services.
Are you an apparel store? Your holiday shoppers could buy personal shopping or tailoring appointments as gifts.
Bike or sporting goods store? Sell vouchers for equipment tune-ups and repair or fittings.
Liquor store? Wine tasting. Pet store? Grooming.
Whatever it is you sell, there's a service you can offer. Promoting your services gives shoppers a fresh option they won't be expecting a deep deal on.
9. Use free shipping as a holiday promotion
Free shipping reigns supreme in ecommerce. It can make or break buying decisions and entice online shoppers to spend more to qualify.
If you don't already offer free shipping, consider it for your holiday promotions. Set a threshold—say, fifty dollars—to help cover the cost.
If you do already offer it, make sure online shoppers know. Advertise free shipping prominently on your site and social media.
10. Offer a buy-one-get-one promotion
Whether they're getting one free or half off, customers love BOGO deals.
If you're one of the many retailers whose shelves have swung from too empty to too full, you'll probably love a BOGO holiday promotion as well.
Even if you aren't dealing with excess inventory, a BOGO sale creates excitement. You could try varying what products are available for a discount from week to week to encourage customers to keep coming back.
11. Start a PPC campaign
PPC stands for pay per click. It's a type of digital advertising where you pay a fee whenever someone clicks on your ad and is taken to your site. By showcasing your holiday promotions in an ad, you can catch the eyes of holiday shoppers researching deals and gifts.
If you're new to the PPC world, focus on getting to know Google's ad network and only one or two social media sites. For success, follow these tips:
Start with a low daily budget and slowly increase it as needed based on your results.

Set a few different ads so you can see what shoppers are responding to, and what isn't worth the money.

Use conversion tracking codes—these help you track where online sales are coming from so you can pinpoint where your customers are more likely to be. Your chosen ad platform should have more information about their tracking codes, like the Google Ads Tag or Facebook Pixel.

With the results from conversion tracking codes, focus on where your shoppers are.
12. Run Facebook carousel ads for your holiday promotions
If you don't want to oversee an entire PPC campaign, or if you're looking to spice up your holiday ads, try a carousel ad campaign on Facebook. With up to 10 images or videos per ad, you can show off the hot holiday gifts you've got stocked.
New to Facebook ads? Not to worry—we have eight tips to walk you through making a carousel ad here.
13. Make sure your loyalty program is enticing
Everyone is running deals right now. But not everyone has a loyalty program.
If you have one, bump up the rewards shoppers receive over the holiday period. If you don't have one, take the time to launch one now.
Getting more rewards over the holidays means an extra perk for shopping with you instead of a competitor. And all those extra loyalty dollars can be used in the new year, giving holiday shoppers a reason to come back in the January sales slump.
As a bonus, a good loyalty program also acts as a marketing tool, enabling you to send all those holiday promo emails you're writing.
14. Sell everywhere online
Don't confine your holiday promotions to your online store. Shoppers are on social media and marketplaces like Amazon and Walmart as well—make sure you're there, too.
You'll be busy this holiday season, so don't waste your time managing each of these sales channels separately. With Lightspeed eCom, you can oversee your eCom store, social selling and marketplaces from the same platform.
15. Offer special holiday subscriptions
Like selling services, subscriptions are a fun, unique gift your holiday shoppers can pick up.
No matter your retail niche, there's bound to be some products you could assemble as a monthly box—like beauty supply refills or shoe care products or kitchen gadgets.
Subscriptions are like a gift for your business, too. Someone who buys a subscription for 3, 6 or 12 months is dedicated to being a paying customer with no extra customer acquisition cost for you. Happy holidays indeed!
Run your holiday sales with Lightspeed
The holidays are key to a retailers' success—they can make or break your sales for the year. You want to be sure you have the best possible tools on your side so you're at your best.
With unparalleled inventory management, integrated payments, seamless ecommerce, built-in reporting and a whole lot more, Lightspeed has what you need to prepare for the holidays.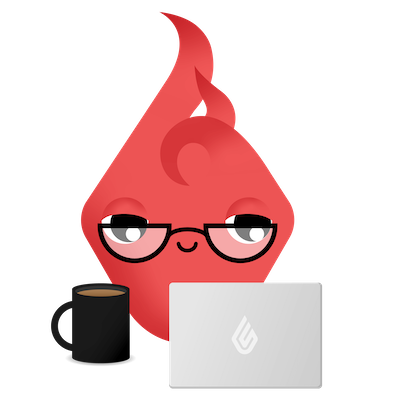 News you care about. Tips you can use.
Everything your business needs to grow, delivered straight to your inbox.