We're coming up on the biggest retail event of the year: the holidays. While shoppers look for gifts (and deals), retailers vy for their attention in a crowded marketplace. How can you stand out?
While the holiday shopping season can be a great time to lure new customers in, don't forget about the power of your existing customer base. Marketing to current customers is not only less expensive, but they tend to buy more often and spend more than first-time customers.
Here are six ways you can get the most of your holiday promotions from customers both old and new:
1. Create (or review) your loyalty program
Last year, we conducted a survey of retailers and their holiday sales tactics. Loyalty programs, particularly ones that worked in-store and online, stood out as a winning tactic.
The appeal is obvious: you get a way to promote your business that requires little upkeep, and your customers are rewarded for picking you over the competition. In a busy holiday season, that extra boost—for both parties—can't be underestimated.
Here's how it'd work.
First, customers sign up to your loyalty program to start collecting points.

At this step, make sure you're collecting emails and permission to email them. You'll need that later.



You add a VIP tier to keep customers excited about shopping with your store again and again. This means that they're not just being rewarded for coming back—they've got a goal they're working towards.

If you don't already have a VIP tier, make one now. Lightspeed Loyalty allows you to give extra rewards to VIPs, which gamifies the shopping experience; if the next gift they buy pushes them into VIP status, they'll be enticed to come back and get the upgrade.



Remember those emails you collected? Using your loyalty program platform, craft promotional emails—more tips later in this guide—and send them to your loyalty program members. You'll stay top of mind with people who have indicated they are engaged with your brand.
Build your loyalty program with Lightspeed Loyalty
2. Reward new shoppers for signing up
You won't just be welcoming back regulars this season. New customers will be looking for gifts as well. If you can get them to sign up for your loyalty program, you have much more of a chance to get them to come back after the holiday season has ended. Make sure your sales associates are collecting emails and permission to contact customers as they sign up—you'll want them when you're crafting emails.
Encourage these first-time holiday shoppers to become loyal customers by offering bonus rewards when they sign up for your loyalty program. To entice them to come back right away, give them enough points for a reward or a discount to be redeemed on their next purchase.

You can use Lightspeed Loyalty to set an automated sign up campaign, so no extra work is needed from you or your sales associates. Consider increasing the amount of points customers get for signing up during the holiday season as an extra incentive.
3. Stagger your holiday marketing
68% of shoppers1 say they pay more attention to companies' emails during the holidays. As you've been collecting your customers' email addresses through your loyalty program, you should definitely send them emails to let them know about your holiday and Black Friday and Cyber Monday deals.
But they're not just seeing your emails and SMS messages. Shoppers will be bombarded with holiday messaging—you'll need to make sure yours stands out without being overwhelming.
According to Andrei Vasilescu, CEO and Digital Marketing expert of DontPayFull, a great tip is to stagger your emails. "Send the first wave of teaser emails with the hints of your upcoming offers to get the attention of your audience. Your second wave of emails will contain your exclusive offers customized for different leads," says Vasilescu.
Create and send holiday emails with Lightspeed Loyalty
Don't forget to create a sense of urgency (this is a limited time offer!) so that they act fast once that second email goes out.
Make sure to use segmented email marketing to offer your VIP customers exclusive deals that they might like—more on that below.
Tip: Busy prepping for the holidays? No worries—you can still get your holiday marketing done. With Lightspeed Loyalty, you can easily create beautiful promotional emails with the built-in drag-and-drop email builder.
4. Use segmenting to get the most out of your emails and SMS
While sending generic holiday messaging might be the easiest option, it might also be the least effective one. Each customer is different, meaning their offers should be too. This holds true even if they're a member of your loyalty program; what reinforces loyalty for one customer may not for another.
This is where segmentation comes in handy.
Jonathan Frey, CMO of Urban Bikes Direct, recommends using segmented email marketing to offer customers a personalized holiday sales experience. "Not every sale will appeal to every customer, and not every customer will be completely receptive to the concept of Black Friday itself. Create targeted messages to get on every customer types' wavelength."
Here are some ideas for how you could segment your customers.
High-value customers
Your high-value customers are those that spend the most and shop the most often.
Tip: Identify these customers with reports in Lightspeed Retail or Analytics, such as the Sales By Customer report in Retail. Sort it by subtotal, profit or margin to find your most valuable customers.
While these top patrons enjoy discounts like everyone else, they're not coming to you for deals only. Consider inviting them to a preview of a new collection, an in-store holiday party or access to sale prices before anyone else.

First-time shoppers
As the holiday season is marked by great deals, you're likely to be making a good first impression—make sure that impression sticks by sending these customers their own marketing messaging.
A great way to stay in touch is to send an automated "thank you" email immediately after they make a purchase, followed by another communication a few weeks later.
When it comes to targeting this group around the holidays, don't bombard them with frequent messages, especially not in the first few days after they visited you.
At-risk and dormant customers
This group constitutes shoppers that haven't been to your store in the last 6-12 months or more.
Don't bombard this segment, but do offer them your most attractive deals—Black Friday deep discounts or Boxing Day clearout sales—to see if you can re-engage them.
Tip: You can automate some of these communications with Lightspeed Loyalty's Time Away campaign type. Customers will receive a message and extra points to come back if they've been dormant for a set amount of time.
5. Create special loyalty program discount codes
As your loyalty program members are more likely to be engaged customers, you might see more response from them than the general public for special holiday promotions.
That's why you should consider reaching out to your loyalty program members with discount codes you make specifically for them. This helps make customers feel special, as they're being given an exclusive reward for their loyalty. Use these rewards to bring attention back to your store during key holiday shopping days.
You could offer them free shipping from your online store to promote Free Shipping Day, or a steep one-day-only Super Saturday discount code to ensure their last-minute purchases are from your store.

For an extra boost, use these special discounts to entice shoppers to sign up for your loyalty program. Tell them they don't just get points—they'll get special rewards. Holiday gifts, if you will.
Entice holiday shoppers to spend more with Lightspeed Loyalty
6. Reach out again after the holidays
Shoppers have gotten their gifts (and benefited from your sales). New customers have signed up for your loyalty program, dormant customers have come back to the store and your VIPs have been rewarded for their loyalty.
Now it's time to make the most of all that positive brand sentiment.
Some time after the holiday season, reach out again to cement the idea that you're not just a place for holiday gifts and sales. You could send out sales promotions in January, or Valentine's Day emails—something to bring you back to top of mind once the holidays have passed.
Make sure you've got your Time Away campaign running, potentially set to around 60 to 90 days. That way, you'll capture the attention of first-time holiday shoppers who didn't get a chance to return right in time.
Final words
A loyalty program and well-timed emails can elevate your holiday performance, but only if you do them right.
To boost your marketing success this holiday season, keep your messages relevant and personalized and throw in some compelling offers for good measure. To top everything off, optimize the scheduling of your messages you can get in front of your subscribers at the perfect time.
Lightspeed Loyalty integrates with your Lightspeed Retail POS (R-Series) to make your holiday marketing tasks a breeze. Ready to supercharge your holiday promotions?

https://www.salesforce.com/blog/2019/10/data-driven-holiday-predictions.html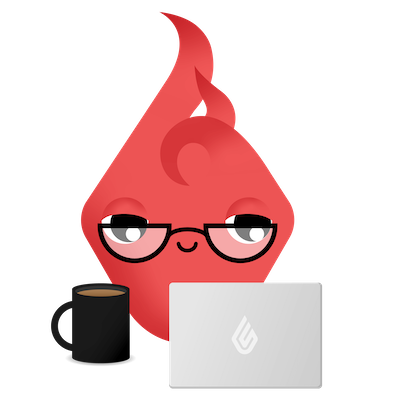 News you care about. Tips you can use.
Everything your business needs to grow, delivered straight to your inbox.