From a fashion statement to a practical accessory, where would we be without the glorious hat? More than just garments to cover your head, hats have been donned for religious and ceremonial purposes throughout the centuries and serve to provide safety, warmth, shade from the sun, to stand out in a crowd and are even indications of status and profession.
Today is international hat day, the occasion to salute hats of all kinds. Baseball caps, police hats, berets, chef hats, cowboy hats, graduation caps, football helmets, wool toques and top hats, we love them all! In honor of this special event, Lightspeed is celebrating some of our favorite hat shops, each one of which sell hats that are heads in front of the competition.
The best of the best
First up, is the aptly named The Best Hat, a user of Lightspeed Retail located in Fort Worth, Texas. From the Wild West period, cowboys, ranchers and farmers have been wearing the iconic cowboy hat to provide shade from the sun and keep the rain out of their eyes.
Today, cowboy hats are not just for rodeos and are worn by many looking to add a certain something to their outfit. With more than 1,500 hats in stock and over 100 different styles to choose from, those looking for a quality western hat will have no trouble finding a hat at The Best Hat to suit their taste.

Whatever size or shape your head, The Best Hat will customize and shape a hat for you. Have an old hat that's stretched out and beat up after too many rodeos and stampedes? Reshaping, stretching, deep-cleaning, and replacing liners and sweatbands are all services offered in this one-stop, full-serviced hat store.
Join the club
For those looking for a more casual, everyday hat with an urban flare, next up is the Flat Hat Club. This hat store offers headwear from beanies to snapbacks, all of which will add extra flavor to any outfit. Join this phenomenon and get access to custom hats that represent your individual creativity.
While so many hats serve a purpose, some hats are just meant to make you look and feel beautiful. Hats at Worth & Worth by Orlando Palacino, are one of a kind and handcrafted by Orlando, an artist with more than 20 years experience creating unique pieces of art for fashion designers, celebrities, broadway shows and hat lovers from all over the globe.
Worth & Worth's philosophy is that the hats should represent your individuality, which is why each hat has a story behind it and a personality best suited for it. Represent your personal style and make a statement with a beautifully designed hat from Worth and Worth.
A hat with a purpose
January's favorite hat is probably the wool beanie, or as Canadians call it, a toque. Since 7-10% of your body's heat is lost through the head, there's nothing more perfect than a woolen hat pulled tightly over the noggin to brave those harsh winter winds.
What better way to keep warm this winter than with a stylish woolen hat from Modern Anthology, another user of Lightspeed Retail, who has two New York locations. Created for the hipster male with discerning taste, this curated store selling vintage and modern goods of all sorts, also carries a line of men's accessories that includes beanies and gloves to keep you and your head warm all winter long.
Another one of our favorite hat shops is Henri Henri, one of the oldest hat shops in Montreal, Quebec, founded in 1932. Originally a hat shop for men, Henri Henri is now a purveyor of high-quality hats of all kinds for men and women.
Henri Henri's claim to fame is that between the 50s and 70s, back when the NHL was comprised of the original six, Boston, New York, Chicago, Detroit, Toronto and Montreal, the founders of Henri Henri would attend all the home games and award a free hat to any player who scored three or more goals in a game. This is how the popular hockey term "hat trick" was coined!
So there you have it –– a roundup of our favourite hat stores! We chose them because they provide their customers with a high-quality and unique product. Happy international hat day and don't forget to tell us in the comments which is your favorite hat store or hat!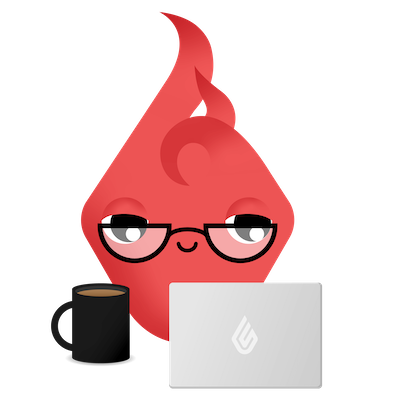 News you care about. Tips you can use.
Everything your business needs to grow, delivered straight to your inbox.