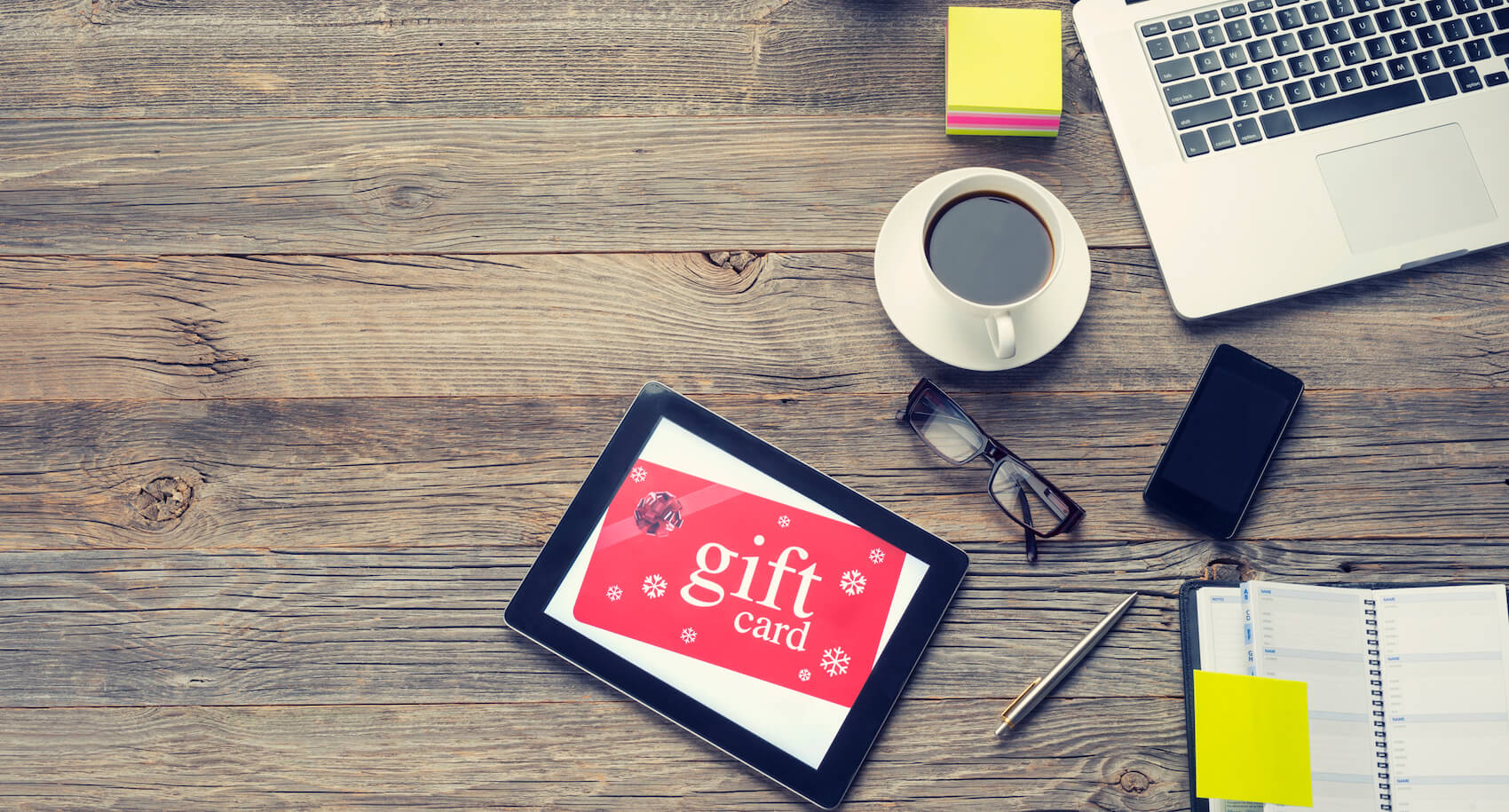 US consumers spend over $100 billion dollars on gift cards every year. Whether you're a restaurateur or retailer, a gift card program is a fantastic tool to help you not only attract customers, but also make more money.
We'll show you a few simple ways you can take your gift card program from ordinary to extraordinary and get the most out of these popular schemes for your business.
Leave your legacy POS behind
Older systems aren't designed to handle tomorrow's retail challenges. We've done some of the most important research on POS systems for you in our free guide.
What is a gift card program?
A gift card program allows businesses to sell redeemable gift cards for their merchandise to their customers. There are two kinds of gift cards to consider when starting up your program: open and closed loop gift cards. Both of these options can benefit retailers and restaurants, but generally speaking, closed loop cards are the best for a small business.
Open loop gift cards are cards that can be used anywhere. Closed loop gift cards are cards that are made especially for your store. For small to medium businesses, we recommend offering closed loop gift cards because they're specifically made to be used in your store, rather than everywhere.
Why are gift card programs great for businesses?
Selling gift cards can be a big help to any business without too much effort on the part of the business owner. Gift cards were an essential part of keeping SMBs afloat during the mandated closures brought on by the COVID-19 pandemic, because they are such an easy way for customers to support their favorite businesses.
They boost sales
Additionally, gift cards are a great way to boost sales. Studies show that customers are willing to spend more with a gift card versus spending their own money and, on average, spent over $30 more than the value of their gift cards last year. The type of gift card you sell can also make a difference. Selling plastic gift cards instead of paper gift certificates can increase gift card sales by 35-50%.
Giving a retail gift card as a gift can bring in new customers, too. Gift cards are primarily given as birthday, holiday or thank you gifts. Your loyal customers can give a gift card to a friend, who, for you, is a potential new customer. Let's say one of your best customers gives their friend a gift from your boutique. if your customer gives their friend a gift card to your boutique, they have no choice but to visit your shop to redeem it. 44% of people in a study visited a store that was new to them because they received a gift card and even more people visited stores more often after they got gift cards.
They build brand awareness
Gift cards can also be a strong form of building brand awareness for a business. A gift card has a store's logo, name, social media and contact information on it. Plus, an increase in gift card sales means a potential increase in the number of people seeing your gift cards. You never know who will see a gift card from your store and be curious enough to look you up. So whenever a potential customer looks in their wallet, they have a reminder that you're a retail destination.
They're cost effective
They're also very cost effective. Plenty of gift card programs don't have any start-up fees. All you pay for are the physical cards themselves and customization. You don't have to sell a certain number of gift cards to keep your program going and selling closed loop gift cards means there's no fee to you. However, you may have to pay a certain percentage when selling open-loop gift cards, and that fee will be dependent on what company you're getting them from.
Because gift cards are so easy to sell and use, it's important to pay attention to the laws surrounding them. Not being responsible with how gift cards are used within your store can not only drive away customers but get you in trouble with the law.
Gift card regulations
Gift cards are a form of payment, which means that there are laws surrounding how they can be used. For example, having a transaction fee for a gift card is fine, but it's against U.S. law to not inform the customer of that fee or any other fees a gift card has. Fees are also applicable to gift cards that haven't been used for a year or more, and those fees are often deducted from the card via a monthly charge.
How to make the most out of your gift card program
1. Effectively market your gift cards in your store
A gift card program can only be successful if consumers know about it. Big box retailers like Target and Best Buy sell a huge number of gift cards during the holiday season. Not only because they have a well-established reputation, but they also make sure their customers know about their gift card scheme. They market their gift cards in-store by displaying them on every checkout counter and having their sales assistants offer them to customers upon payment.
To get your customers noticing your gift cards, you need to market them in your store. Give your customers as many opportunities as possible to see and hear about your gift cards while they're shopping. Take a leaf out of the big brands' book by displaying them on your checkout counter and getting your sales team to offer them to customers as part of a natural conversation when checking out.
2. Improve your customer experience when handling returns
Gift cards can help you deliver great customer service when dealing with returns. When customers want to return items without a receipt, don't disappoint them by sending them away with no refund; offer them a gift card of the same value as the returned item. With a gift card, your customers can choose to use the money to purchase something else for themselves in your store, or they can offer the gift card to a friend or family member for a special occasion. Either way, it's a win-win situation for you and your customers.
3. Run gift card promotions to increase customer spend
Gift cards are most commonly sold as birthday or holiday presents. However, they don't just serve for this purpose – they can also be used for marketing campaigns and promotions. Use them as an incentive for customers to spend more in your shop, buy specific items you want to upsell and return to your store.
Run gift card cashback promotions by rewarding your customers with a gift card when they spend over a certain amount. For example, "for every $100 you spend, get $10 back on a gift card". This encourages all customers who take advantage of the offer to shop with you at least one more time.
You could also use gift cards to encourage customers to buy specific products. For example: "for a limited time, buy any bike from our Trek Bike range and receive a $50 Gift Card." This can help customers rationalize paying more for high-end items or spending on accessories. This will also help you to upsell specific items that you want to shift, which are unpopular or more expensive than similar products in your inventory.
4. Raise the awareness of your brand among the local community
How often does someone come into your store asking you to donate money to a charity or school? Often our first instinct is to turn them away because donating money would incur additional, unbudgeted costs. However, instead of turning these organizations away, you can turn these requests as an opportunity to strengthen your brand and bring in new business by offering them gift cards that they can auction off or give away as a raffle prize.
Firstly, this can help you to build a relationship with these organizations that are at the heart of your community. It can also help you increase the visibility of your brand within your community. What's more, it will encourage people that don't know your brand to shop with you.
A large number of people who receive gift cards for your store have never been there before, so make sure you take this into account when designing your gift cards.
Make sure your phone number and web address are clearly displayed so that new customers can find you easily. If your store is in a mall, make sure you include the name of the mall, or building complex and store number. If you're hard to find, consider including directions or a small map. Make it as easy as possible for shoppers to find your store.
5. Optimize your gift card design for sales
Also, use your gift card design to get shoppers excited about your brand by creating a visually appealing design that reflects your brand. A bland, unoriginal gift card won't get people motivated to shop in your store. Use colors, images and typefaces that fit in with your brand style guide to create a truly unique gift card that stands out from your competitors'.
Sell gift cards with your POS
Gift cards are one of the most requested holiday gifts. The tips above can help you get your gift card program on point so you can stake your claim in the $100 billion dollars that are expected to be spent on gift cards over the next 12 months.
Looking to start a gift card program for your business? Chat with one of our experts to see how Lightspeed can help you get started.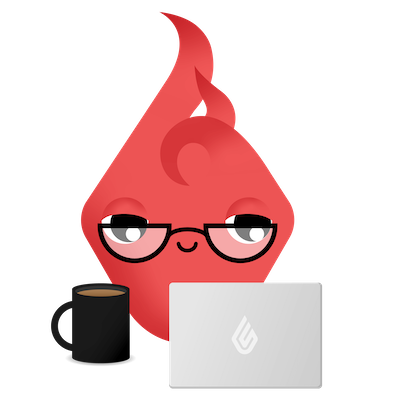 News you care about. Tips you can use.
Everything your business needs to grow, delivered straight to your inbox.