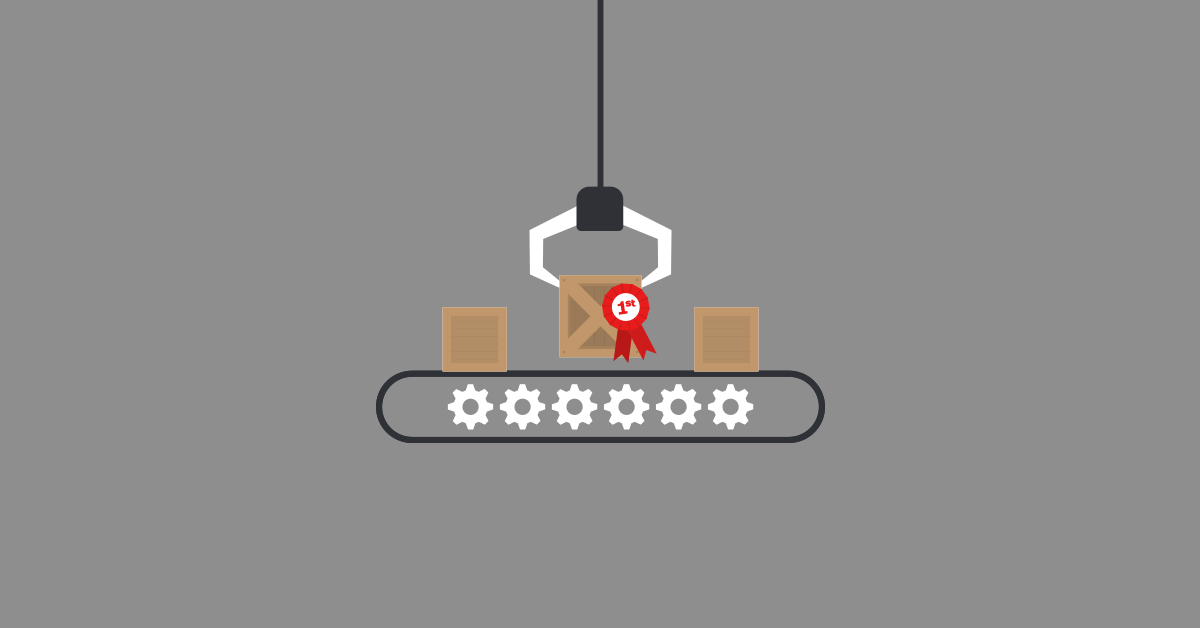 Retailers would be lost without great manufacturers and suppliers. Your customers want quality products, at good prices. And it's impossible to deliver this without having the right manufacturing and supplier partnerships in place.
But finding these partners is a big ask. That question can be especially tough to answer for ecommerce entrepreneurs and brick-and-mortar retailers who are just starting out.
That's why we've spoken to retail experts to help you feel more confident in your search. Here's what this article will cover:
Let's start with a brief reminder of manufacturers' and suppliers' key role in the retail industry.
Starting an online store?
Learn more in our guide to starting an ecommerce business. Check it out below.
What are retail manufacturers and suppliers?
Retail manufacturers produce products that are sold to retailers, who in turn sell them to consumers. These manufacturers may operate their own factories or outsource production to other companies.

Suppliers provide the raw materials manufacturers use to make their products. For example, a clothing manufacturer may buy fabric from textile suppliers, or an electronics manufacturer may purchase semiconductors from component suppliers.
Next, let's turn our attention to costs.
How much do product manufacturers and suppliers cost?
The cost of securing a new supplier or manufacturer will be based on a range of factors, such as whether you're planning to sell consumer electronics, clothing, health and beauty products, or perishable goods. The following factors all feed into manufacturing and supplier costs:
The type of product being produced

The raw materials used

The number of products you order

Domestic and international shipping

Customs and import tariffs
Wherever you place your product focus, one thing is for sure: manufacturing and supplier costs are rising for everyone. The pandemic's persistence, the stubbornness of inflation and recession concerns continue to create cost and hiring pressures for manufacturers.
A December 2022 survey by Forbes, Xometry and Zogby revealed 89% of manufacturing companies plan to raise prices this year. Unsurprisingly, a recent SMB Retail Supply Chain survey revealed 50% of retailers have increased their retail prices to offset increased supply chain costs. Among those retailers, 35% planned to increase retail prices again if costs keep rising. And that's likely to happen in 2023.
"Shop around and get educated. With a lowball price, sometimes the manufacturer could be cutting corners. A high price does not always mean high quality. Lots of suppliers will overcharge for their goods."

— Melanie DiSalvo, Founder of Virtue + Vice
How to find retail suppliers
So where should you start your search? Sites like Alibaba, AliExpress or IndiaMart are useful for researching your options for suppliers abroad. ThomasNet and Maker's Row can give you a sense of your domestic options. You can find even more suppliers to explore here too.
Ryan Turner, the founder of Ecommerce Intelligence, said his company has mainly worked with well-known brand names who manufacture their own products and aren't reselling. "They have a vested interest in making sure the items are of great quality and can be kept in stock easily," he said.
"If you can get approved to work either directly with the manufacturer, or with their primary exclusive distributor, you'll generally have a great experience and a partner whose interests are fully aligned with yours," added Turner.
Other ways to find suppliers include:
Amazon's Global Selling program.

You can connect with potential partners for selling products on the Amazon marketplace. This program allows retailers to expand their reach and sell their products to customers in different countries.

Trade associations.

Bodies like the National Retail Federation will have deep relationships in manufacturing,

supply chain

and logistics. These organizations often have a wealth of information and resources to help retailers connect with the right partners in their respective industries.

Sourcing agents.

Agents or a sourcing service can help retailers navigate the complexities of international trade and find the right partners for their needs.
"The best suppliers I have ever found have always been through word of mouth. Asking friends, friends of friends, etc. When you find someone at a tradeshow or online, you are rolling the dice. It's always good to know someone who has worked with them and has good things to say," said DiSalvo, founder of Virtue + Vice, a supply chain consultancy for fashion startups.
Watch a Lightspeed demo to see why thousands of retailers grow their businesses with us.
Should you work with domestic or international retail suppliers?
The choice to work with suppliers at home or abroad is another you will have to make. There are pros and cons to both options, believes Raine Mahdi, CEO of Zipfox, which helps businesses find suppliers and manufacturers in Mexico.
The pros and cons of domestic suppliers
Domestic suppliers in the US often have great service and fast, cheap delivery. "You can find amazing and terrible suppliers everywhere, even here at home. The major con is obviously cost. There are exceptions, but in general, US supply is far more expensive than product-sourcing from another country," he said.
The pros and cons of international suppliers
"If you're talking about China, the cons are plenty," he said. He pointed to long lead times, where your capital can be tied up putting a strain on cashflow, political tensions and trade war tariffs.
"But there are also pros. China is one of the most impressive manufacturing resources in the world, with costs that are hard to resist."
Five steps to manufacturing your product
Whether you choose to manufacture your products at home or abroad, take these key steps.
1. Request product samples
Always make sure to see a 100% perfect sample before placing your production order, said DiSalvo. "Sample, sample, sample. Saying 'we'll just fix it in production' is the kiss of death."
Mahdi agrees samples are a smart move. "Do the most you can to avoid hiccups, and request stock samples. Depending on the product, most factories will be able to send you examples of similar items they have produced for other customers," he said.
Even samples unrelated to your product can give you a sense of how they approach quality and service. "You should expect to cover shipping costs, but the samples are normally free—unless you're dealing with a high ticket item like equipment," he added.
2. Give clear design instructions
And don't leave the design to chance. Mahdi believes retailers should also understand that manufacturers speak in specifications, not descriptions. "Maybe you asked for something to be made in red, but there are countless shades of red. By using a Pantone color, your factory will know exactly what type of red to use."
But what if you don't yet know exactly what you want? "Ask as many questions as you can, try to replace descriptives with specs whenever possible, and start with small orders so if you do make a mistake, it doesn't hurt so bad," said Mahdi.
3. Place small trial orders
A prototype or small order can minimize your risk compared to going all in with a full-size order. Mahdi said this can prevent you from "learning the hard way the supplier doesn't have great quality or has completely botched your instructions." Expect some revisions on the first, second or even third small order. "But you should generally be in the realm of what you consider acceptable right out of the gate," said Mahdi.
4. Visit warehouses or factories
Going to visit your supplier might seem costly, especially if you have chosen one overseas. But the trip could save you much more in the long run.
"We highly recommend that you consider this a standard part of the process for new suppliers, and even periodically for existing suppliers," said Mahdi. Inspection agencies can also visit factories to take photos and perform tests on your behalf. "It's easier to deal with a problem while goods are still at the factory, than it is once they've been delivered to your warehouse."
5. Negotiate the specifics
Be willing to negotiate, once you're almost ready to make a larger order or sign a new supplier contract. For example, you may be able to negotiate around load times, volume discounts and order minimums, shipping costs, payment terms and quality control standards.
Powering your product line
Great manufacturers and suppliers are worth their weight in gold. Yes, 2023 may be shaping up as another challenging year for the retail industry. But the product-supplier relationships you strike up this year could take your business to the next level in the years ahead.
Watch a Lightspeed demo to see why thousands of retailers grow their businesses with us.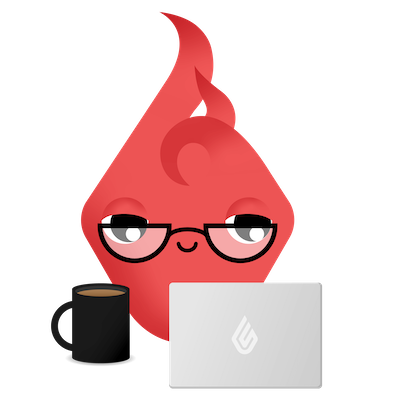 News you care about. Tips you can use.
Everything your business needs to grow, delivered straight to your inbox.