Rebicycle: cycling towards change
Living in Montreal, one of the most bike-centric cities in North America, has only fed Alexandre Therrien and Benjamin Adler's love of cycling. It was this deep appreciation along with their desire to share an affordable, high-quality, preowned version of it with their community that first sparked the idea of Rebicycle.
Rebicyle opened its doors in July of 2014 and is a non-profit bike shop in in the trendy Mile End neighbourhood of Montreal, that specializes in selling certified preowned bikes at an affordable cost.

With the help of Rebicycle, Montrealers can enjoy the thrill and fun of customizing their own bike, with the assurance that its complete assembly will be executed by an experienced bike mechanic, at an adjustable cost based on the customer's desired level of customization. Purchasing a bike from Rebicycle is both fun and educational and is something that every cyclist looking for a preowned product should experience.
We want the process of buying a used bike to be the same as buying a new bike or a new car.- Alexandre Therrien
The process begins with a unique fitting process, where the buyer chooses one of over 200 preowned bike frames available in Rebicycle's inventory. After selecting a frame that is suited to their size, style and color preference, Rebicycle will completely refurbish the frame so that it looks brand new and feels like a beautifully functional bike from the pedals up. The finished bike will go through a 71 point checklist to ensure that only a bike of the highest craftsmanship is delivered to the customer.
Being a non-profit organization allows Rebicycle to focus on the needs of their customers and the community. Their mission statement, "building bikes and growing communities", means that Rebicycle's bottomline is to give cyclists access to safe and affordable transportation which will ultimately result in them having greater access to their community and its network of independent retailers and restaurateurs.
Rebicycle and Lightspeed
We want to work with companies that reflect our philosophy of helping people honestly and efficiently and we found that Lightspeed shared this philosophy. – Alexandre Therrien
For Alex and Benjamin, transparency is an important factor in a satisfied customer journey and Lightspeed helps them achieve that. Lightspeed's in-depth inventory management capabilities allows Rebicycle to display all the options and their associated cost to their customers so they can manage their budget as they build their bike. Another important feature is the detailed receipt which lists all the products and service used in the assembly of the bike, allowing the customer to see exactly where and how their money was spent.
However, Alex and Benjamin's favorite thing about Lightspeed Retail is the time that they save using features like the integrated catalogue, which allows them to easily import preloaded items from their supplier's catalogues. Other time-saving features include Booxi, (an integrated app) which allows their customer to schedule their own tuneup, and of course, the iPad itself, which gives Alex and Benjamin the freedom to move from their gallery to the workshop with ease.
Lightspeed saves us time on menial tasks, so that we can spend more time with our customers and help them find the right bike for their lifestyle and budget. -Benjamin Adler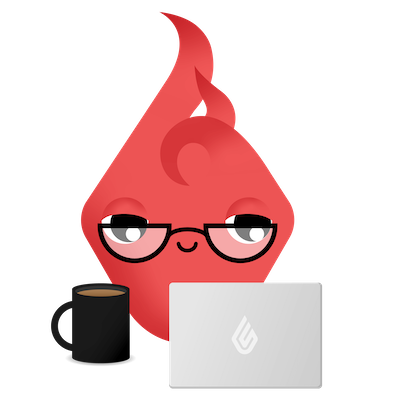 News you care about. Tips you can use.
Everything your business needs to grow, delivered straight to your inbox.