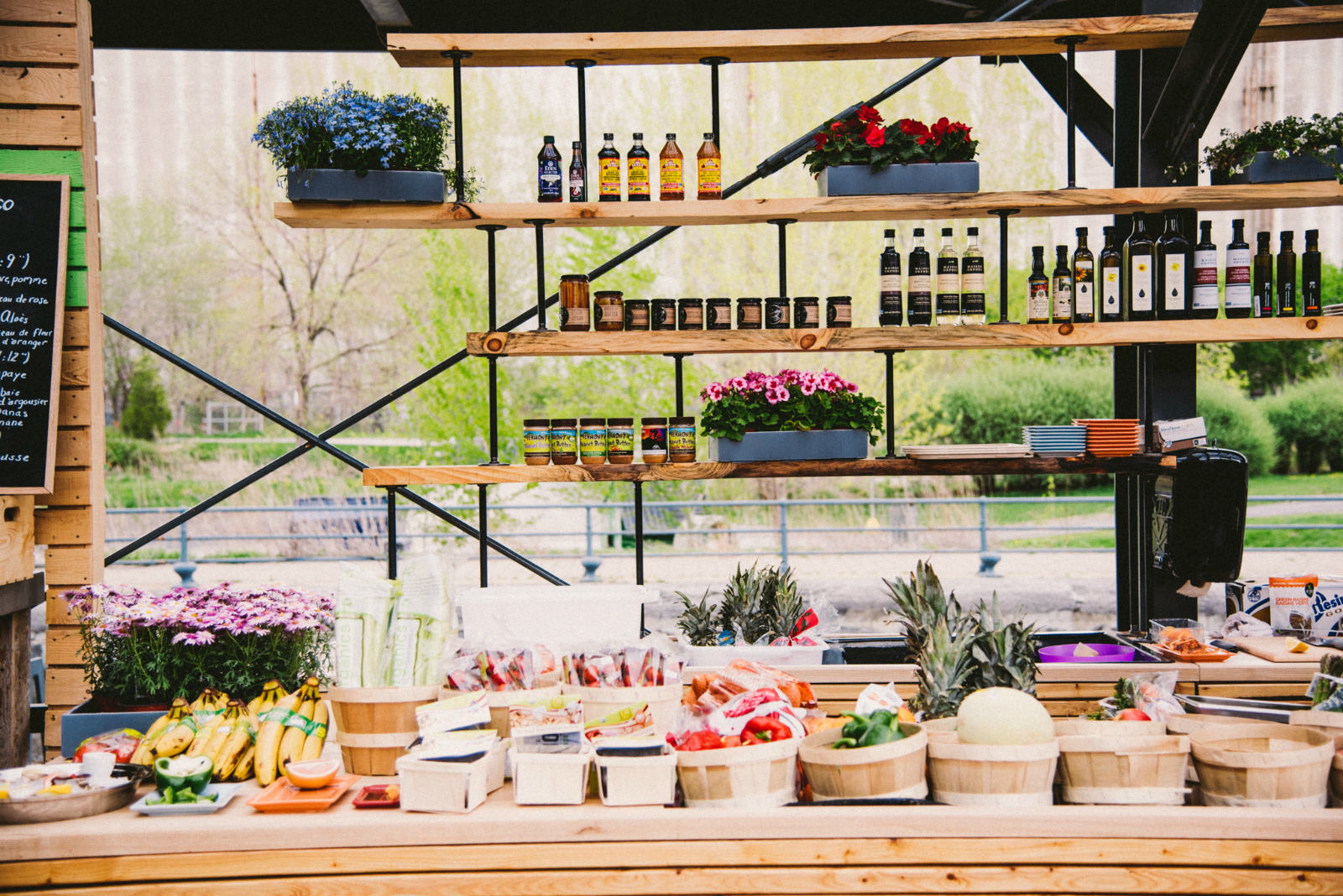 Montreal's famous old port has never lacked in beauty. What may have been missing, however, is a client-proximity business which could benefit from such great settings and be a place of community gatherings. When the city issued a call to action, young entrepreneurs Echo Vergil and Devin DeSousa jumped at the chance.
The neighborhood is always full of tourists, business people and residents. It is often in that order of priority that businesses of the area serve the customers. To start a marketplace, Echo and Devin had to do the opposite. If markets are known for their colors and fresh products, what makes them so popular is the close relationship between residents and merchants, which is the backbone of a market environment.
"We didn't want to open a new restaurant. In Europe, markets are very popular and they have restaurant elements", says Echo.
Marché des Éclusiers is a meeting of authentic businesses, like Montreal's restaurant and butcher Lawrence, and their goal is to offer a service that is as good as their products are fresh. While this initiative is driven by enthusiasm, Echo and Devin can't only count on positive energy to make their business a success. Solid management tools are required to run a business involving both retail and restaurant elements. Add to that multiple inventories which need to be managed separately but monitored globally and it's easy to lose track of the data. To assist them in this seasonal adventure, Echo and Devin chose Lightspeed's powerful solutions.
"We use Lightspeed Retail for the farmers' market and Lightspeed Restaurant for the restaurants," explains Echo.
The first year is often make or break for a new business. Without data and experience to build a strategy on, the administrative workflow is huge. Data is even more important when you start, as it defines your strategy for the future. "I need to be able to go back into the data after the first year to know what went well and what didn't," says Echo. From product performances to sales margins reports, Echo and Devin can access all the data in a single click. To save themselves time, they didn't miss the opportunity to take advantage of Lightspeed Accounting, the new feature which will allow them to automate their accounting.
Lightspeed Accounting for restaurants
Find out how automated accounting can save you precious hours.
Marché des Éclusiers is an ecosystem. "Working with so many people is a challenge, but it's also what makes this place great," says Echo. To offer so many different services and make sure the quality remains at a high level, Echo needs to know what the customers are buying. White wines are the hit of the market, and with her POS, she always knows when to stock more and what she has in the inventory.
The relationships Echo and Devin aim to have with their customers is the relationship Lightspeed has with Marché des Éclusiers. When asked about her favorite thing about Lightspeed, Echo is particularly complimentary of the customer support. "No matter what I need, you guys always find workarounds." Just like when a loyal customer who also happens to be fond of mozzarella asks her to put in a special order, she can instantly put a smile on their face, follow the order and even know if it's worth getting more of that cheese with performance reports.
Marché des Éclusiers is an authentic marketplace, designed for customers. Lightspeed is an authentic point of sale solution, designed for customers too. More than a system, Echo and Devin needed a partner in order to get out of the back office and be in the market.
"Lightspeed liberates me so I have time to think about other things, more fun, like a better customer experience," says Echo.
When asked about her biggest challenge, she replies that "it's not over". It never will be, for the perfectionist that she is, and it never should be, as customers' expectations keep growing and changing.
Along the road, turns and stops, Lightspeed's complete and flexible solution aims to be the vehicle which will help make this generous and ambitious project the must-see place that it deserves to be. Don't miss the ride.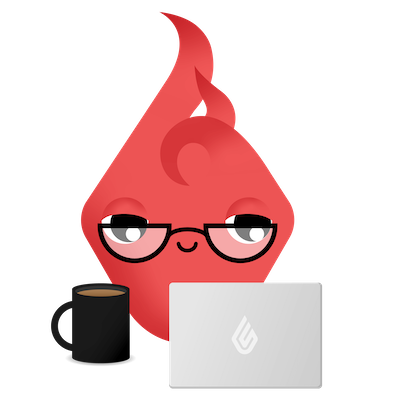 News you care about. Tips you can use.
Everything your business needs to grow, delivered straight to your inbox.