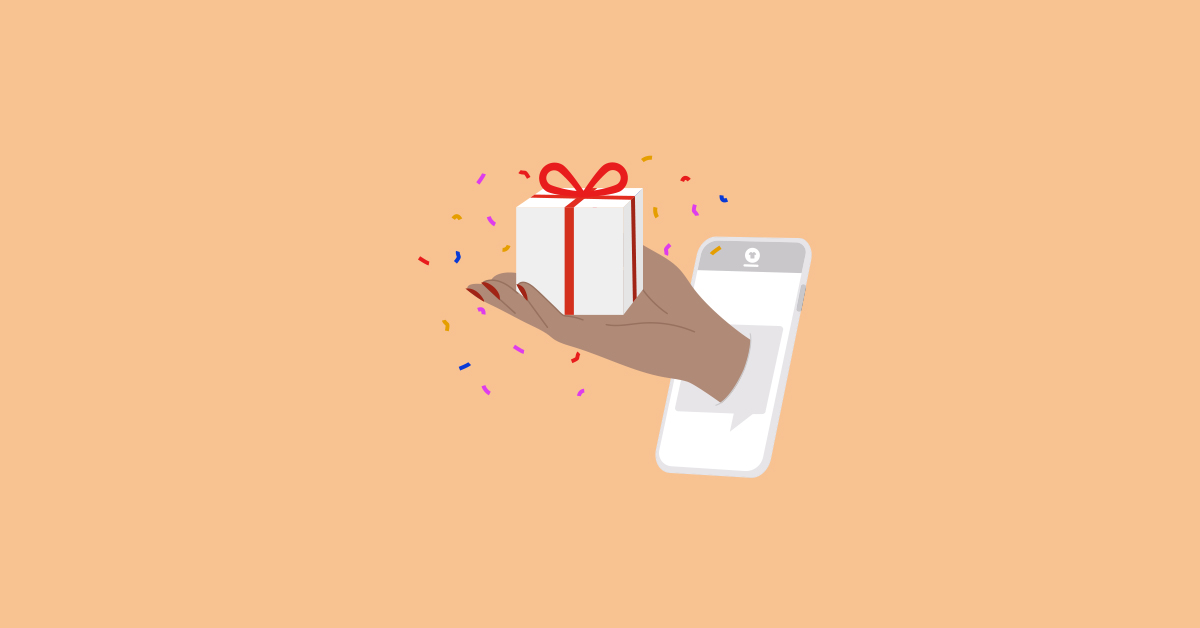 Did you know that 90% of companies have some kind of customer loyalty program? In fact, every U.S. household holds an average of 29 loyalty program memberships. If your retail business hasn't implemented a customer rewards program yet, what are you waiting for?
This guide to customer loyalty programs will help you understand:
11 ways to turn shoppers into loyal customers
Read this free guide for 11 ways you can turn casual browsers into repeat buyers.
What is a customer rewards program?
A customer rewards program incentivizes repeat business by rewarding consumers for their loyalty with free products, discounts or points that can be redeemed for products and services. Loyalty program examples include punch cards and app- and card-based programs. A customer rewards program gamifies purchases to encourage customers to keep coming back for more.
Why is having a customer loyalty program important?
Implementing a customer loyalty program is important for three primary reasons.
1. Boosts loyalty
First, a rewards program builds customer loyalty by gamifying purchases. By giving customers a goal to work towards, such as reaching the next reward, they associate their purchases less with spending money and more with earning a prize.
Research shows that when applied to a retail setting, gamification can boost repeat visits by 30% on average.
2. Generates sales
Second, rewards programs help you generate more revenue. According to Harvard Business Review, just a 5% increase in customer loyalty can boost sales by up to 95%.
3. Gather data for better marketing
Finally, when you partner with the right loyalty program solution, you can collect data about your customers, which you can use to send them targeted marketing offers. They'll find these personalized offers hard to resist.
How do customer loyalty programs work?
While there are a number of ways you can set up your loyalty program. However, whether you're setting up a loyalty program for a small, local business or an enterprise, reward programs generally work like this.
Customers need to make a certain number of purchases or spend a certain amount of money to accrue points or receive rewards. With a points-based loyalty program, after customers reach a point threshold, they can exchange points for rewards, like a free product or service, or a discount.
Some businesses have tiered customer rewards programs. This means that when customers reach a new tier, usually by surpassing a certain spending threshold, they can collect points or rewards at an even faster rate and enjoy more perks.
What makes a successful rewards program?
Incorporate these best practices into your rewards program so that customers want to sign up and continue to engage in the program:
Freebie or discount upon sign up

: Incentivize membership program registrations by offering new members a reward just for signing up. You could offer $5 off their first purchase if you run a store, or a free side if you run a restaurant.

Easy-to-understand system

: Don't overcomplicate your points or rewards structure. If customers don't understand how they'll be rewarded, they'll be discouraged from participating.

Attainable prizes

: Customers will also be discouraged if they have to spend $5,000 to get $5 off their next purchase. Offer prizes that are reasonably attainable for customers and that don't cut into your profits.

Great rewards

: Offer worthwhile rewards that customers will want to work towards. We list several examples in the next section.

Easy-to-use program

: If program members have to carry a card or download an app to collect points, this introduces unnecessary friction that makes customers less likely to sign up for and use their memberships. Keep your program simple by requiring nothing more than a phone number to check in.

Can easily check progress

: For a great customer experience, make it easy for rewards program members to check their progress. Let customers see how many points they have at checkout and on the go.

Omnichannel loyalty

: Customers should be able to collect points and redeem rewards whether they shop

in store or online

.
What are good customer rewards?
Not sure what kinds of rewards to provide? These are some of the most popular rewards businesses make available to loyalty program members:
Discounts

: For example, you could offer 50% off one item, or $10 off the next purchase.

Gift cards

: Provide digital or physical gift cards that customers can use online or in store in exchange for points.

Products

: Take inspiration from the classic coffee shop punch card model, which usually gives customers a free cup of coffee after they've purchased a certain number.

Collectible items

: Give away branded merchandise or products that are available exclusively to loyalty members.
How to set up a rewards program for customers
If you're ready to take the next step and launch a customer rewards program—a modern one that doesn't rely on printing punch cards—follow these steps:
Find a loyalty program vendor

: Instead of hiring a developer to code a rewards program from scratch, you'll be much better off working with an existing solution. Look for a

loyalty program solution

that integrates with your POS and CRM for ease of use, that meets your needs, such as offering omnichannel rewards, and creates a great customer experience. If you run an independent business, find a loyalty program for small, local businesses.

Create a program structure

: Decide how customers will garner points and earn rewards. Will you give them points for every purchase or every purchase of a certain amount (e.g., minimum $20 spend)? Will you have a point system (e.g., $1 spent equals 5 points) or just offer rewards after customers have spent a certain amount (e.g., reward after every $100 spent)?

Get customers to sign up

: Customers need to know about your rewards program in order to sign up. Promote it using in-store signage, through email marketing and on social media. Train in-store staff to ask customers to sign up.

Encourage customers to collect points upon checkout

: Remind customers to enter their phone number, login, scan your app, show their membership card or do whatever else is needed to get points upon checkout.

Stay top of mind:

Customers give you their contact info in exchange for signing up for your rewards program. Stay top of mind by sending marketing messages via email and SMS to alert them of new products, sales and other promotions.
Loyalty program examples
Need some concrete examples of rewards programs before launching your own? Take inspiration from these real-world customer loyalty programs.
Starbucks Rewards
Coffee giant Starbucks has one of the best-known loyalty programs around: Starbucks Rewards. Customers can join via the Starbucks app, where they can track their points, check out promotions, place orders, scan their loyalty cards, store payment methods, load gift cards and more.
Members collect stars, which they can redeem for free products. Starbucks Rewards builds customer loyalty by giving participants one star per dollar spent for scanning and paying separately and for saving payment on the app. They get two stars per dollar for pre loading cash onto the app and registering a gift card.
Starbucks often offers fun challenges to boost points and spending, such as Double Star Days, which members have to activate to take advantage of.
When it comes to rewards, 25 stars leads to a free drink customization, 50 stars to a free brewed hot coffee, bakery item, or hot tea, and 400 stars to free merchandise or coffee beans.
DIG Rewards
With locations around New York City, Boston, and Philadelphia, DIG is a farm-sourced fast casual chain that's known for healthy comfort food. DIG Rewards is their customer rewards program.
The easiest way for customers to sign up is through DIG's app. From the app, customers can track their progress, place orders, see their order history, track and redeem rewards and more.
DIG incentivizes customers to sign up by giving them $5 off of their first purchase as a loyalty member. Then, they earn $5 off for every $50 they spend when they scan the app at checkout.
DIG Rewards has three tiers: Sous Chef, Chef de Cuisine and Executive Chef. Chefs de Cuisine receive a free featured item of the month, while Executive Chefs receive a free featured bowl of the month.
EWC Rewards
Waxing salon chain European Wax Center's EWC Rewards program, gives members one point for every dollar spent on services and products, and 200 points for referrals. Customers can trade in 200 points for $10 in merchandise or service credit, which can be used in $10 increments.
Customers can sign up and track their progress via European Wax Center's website or app. When EWC Rewards members make appointments while logged into their accounts, their spending is automatically tracked, so there's no need to scan anything upon checkout, making for a smooth customer experience.
My Abercrombie Rewards
Clothing retailer Abercrombie & Fitch incentivizes repeat business through My Abercrombie Rewards. Customers can join the program online, in store, or via Abercrombie's app. New members receive 100 points just for signing up.
This rewards program has two tiers: member and VIP. Abercrombie builds customer loyalty by giving members one point for every dollar. They can redeem 2,500 points for a $10 reward. They also receive perks like access to exclusive products, special pricing and birthday and anniversary promotions. After spending $500 over their lifetime, members get upgraded to VIPs and enjoy special offers and free shipping on all online orders.
Wrapping up: Customer rewards programs for retailers
With a loyalty program, your business can incentivize repeat business, gamify shopping, gather data about customers, and much more. To create a successful program, you'll need to choose a simple rewards structure, give customers an incentive to sign up, and make rewards attainable.
Partnering with a point of sale system that includes and integrated customer rewards program can make managing your loyalty program a piece of cake. Watch a free demo of Lightspeed today to learn how we can help you manage your entire retail business including customer rewards.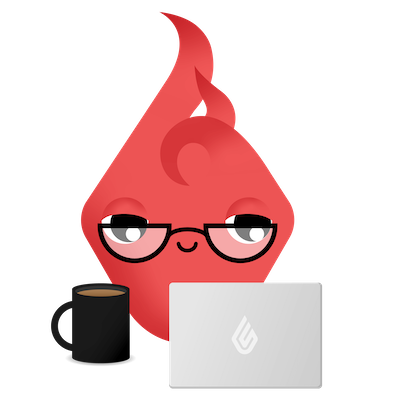 News you care about. Tips you can use.
Everything your business needs to grow, delivered straight to your inbox.