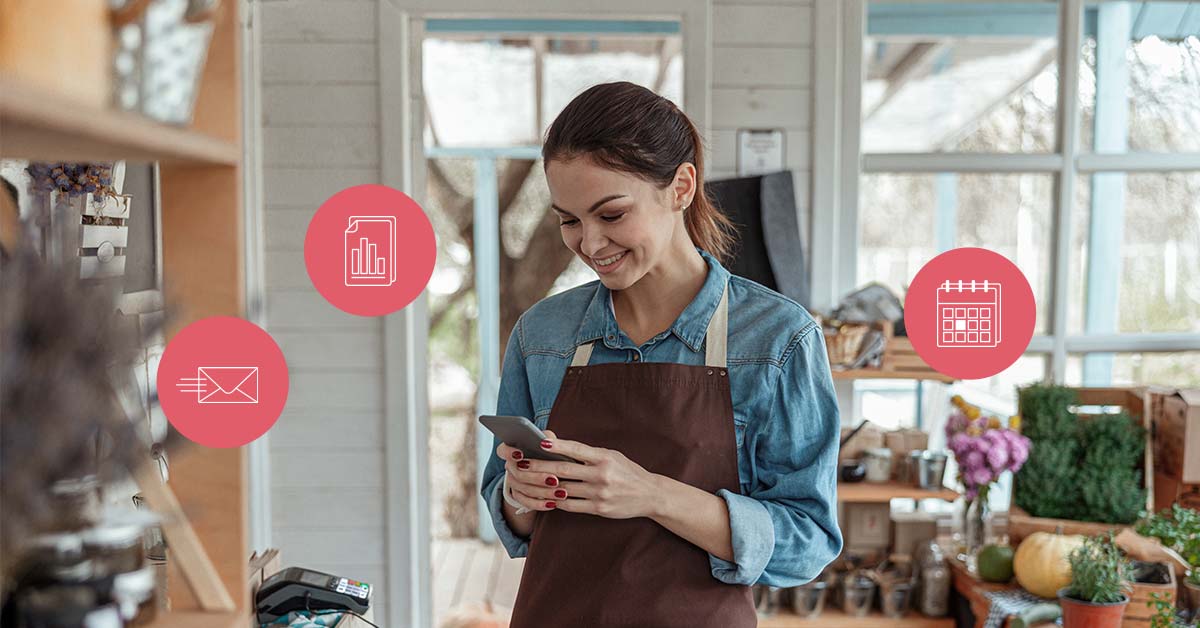 Owning a retail business means learning how to be scrappy, making the most of what you have and adapting your business to the changing times.
Brick-and-mortar retailers and mobile retailers can both benefit from time-saving tools and software. That's why we put together this list of 22 best retailer apps for small business owners. Download them on your iPad, iPhone or preferred Android device and start optimizing your day to the fullest.
Note: The apps listed below are available for Android and iOS mobile operating systems. Some apps may also have desktop versions that can be found on the Windows Store or Chrome Web Store for PC users and the Mac App Store for Apple users. Some apps may require in-app purchases.
Apps for managing your business
Project management apps
Branding, communications and marketing apps
Prepare your business for the future of retail
Retail is changing. Our free guide will help you get ahead of upcoming trends and adopt future-proof strategies to thrive in the new normal.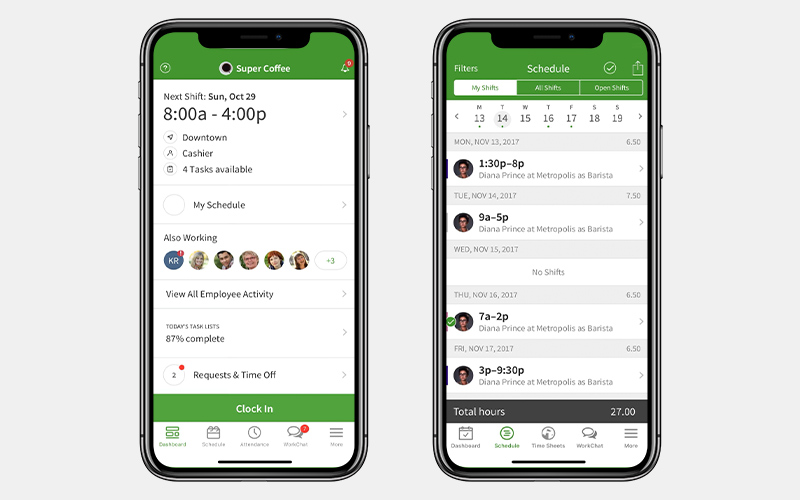 1. When I Work
If you're spending a ton of hours each week in Excel spreadsheets scheduling your employees, When I Work is the answer. Through When I Work, employees can not only view published schedules but request shift changes and communicate with other employees right from the app. Did we mention there's a free version for up to 75 employees? If you need more features or have more than the allowed number of staff, expect to pay a monthly fee.
2. Deputy
If your scheduling needs exceed the free version of When I Work, you can check out Deputy for as little as $2.50 a month. This scheduling app is similar to When I Work in that it allows you to schedule employee shifts easily, but it also has additional features such as task management and employee communication tools. If you're looking to try it out before you commit, Deputy also offers a free trial.

3. SurveyMonkey
Trying to figure out what your customers want or their perception of your store? With SurveyMonkey, you can stop guessing and know the facts. Knowing what customers want enables you to take that information and turn it into actionable items to help drive the business forward.
Best of all, you can start sending out surveys for free with their basic plan or upgrade for more advanced features for $25 per month.
4. Expensify
Though it might not happen a lot in your store, having access to a small business app to manage staff expenses should always be available. Maybe an employee took a cab home after a late shift or someone on your team ran out to purchase cupcakes for another employee's birthday. Regardless of the reason, it's good to have a system in place to pay these employees back ASAP.
Expensify gives you that. Employees snap pictures of their receipt and submit it to their employer. The app is free for individual users, so depending on the size of your business, you might not have to spend a dime.
5. TaskRabbit
Because you're the busiest person you know, TaskRabbit is one of the best retail apps for small business owners. You submit a task, they match you with a skilled Tasker and you have one less thing to do on your plate. So if you can't get your laundry done or pick up your dry cleaning because you're busy managing inventory, TaskRabbit is the backup you need to make sure your socks are always clean.

6. QuickBooks
Because you shouldn't always have to be at your desk to do your accounting, QuickBooks Online gives you the ability to complete many of the tasks you normally would on your desktop. You can create, view and email estimates. You can also track costs as well as download and reconcile bank transactions. So, if you have the urge to do your expenses while you're running errands, you're more than able.
7. Neat
If the only kind of paper you want cluttering your desk to be of the news variety, Neat can help you with that. This app allows small businesses to easily manage receipts and track expenses by scanning documents into the Neat software. After you scan, the information is just a click away. Just snap a shot with your smartphone or scan your document with your personal scanner.
8. Lightspeed POS
If you're looking for an easy-to-use, scalable POS app, Lightspeed POS is one of the leading options. The app comes ready with built-in features like inventory management, detailed reporting, customer management, multi-location compatibility, employee management, and so much more. There's no need to be tied down to a physical register—Lightspeed can help you complete transactions and access your sales data from anywhere.
9. Any.do
If you're anything like us, you have at least three different calendars going at any given time. Crave consolidation and simplicity? Any.do is your lifeline. What we love about Any.do (besides its beautiful design) is that it also has a built-in to do list function. Because hey, isn't it time you stop dreading looking at your calendar and start enjoying it?
10. Todoist
If you're looking for a simple and beautiful app to help you keep track of everyday to-do lists, Todoist is your newest obsession. You can access tasks from anywhere on any device. Now your employees won't have to remind you to run payroll, and your significant other can stop nagging you to pick up your dry cleaning.
11. Asana
For the busiest times of the year, we love Asana, a stellar project management app that will organize you and your retail staff in no time. Free to use for the basic plan, Asana lets you track projects from start to finish, assigning tasks to numerous individuals. It's incredibly user-friendly and gives pricier project management tools a run for their money.
12. WhatsApp
WhatsApp, a free messaging platform, allows you to communicate in one-on-one and group chats. It's similar to Facebook Messenger, but the upside is that your employees don't need to be on Facebook to use it. Just download the app, add people from your contacts and you're good to go.
13. Groupon
One thing you don't need a survey to tell you that customers like a good deal. One of the best places for a local business to post those deals is on Groupon. With 35 million users, there isn't another platform on the market that will put your business in front of that many potential customers.
Serving 15 countries around the globe, you not only reach local customers, but customers who are planning a visit to your city. For example, a customer from Europe could find your local New York City Groupon deal and add it to their holiday itinerary when they visit the states.
What's nice about Groupon is that it will only cost you a percentage of the revenue you generate on their platform. Although you'd like your deal to be a hit, if it's a flop, at least it won't cost you too much money.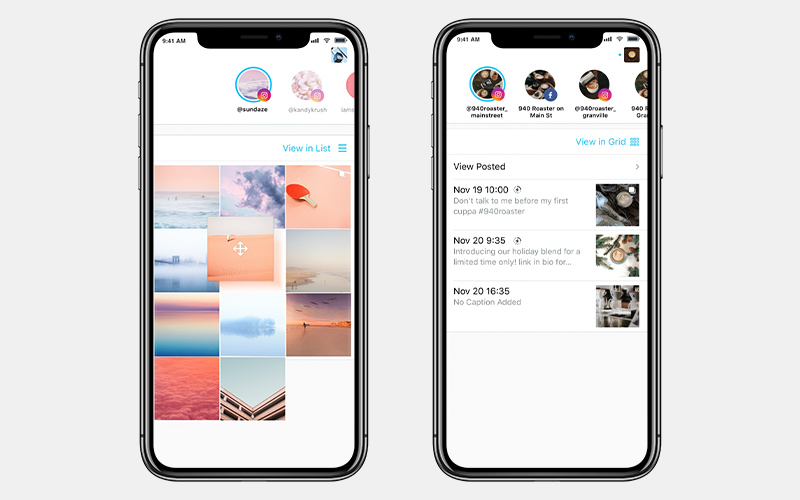 14. Later
If your retail business has a social media presence, you may need a way to manage your different social accounts. Enter Later, one of the most popular social media management apps. On the Later app, you can not only manage all of your social media accounts, but also create a "Link in bio" hub on Instagram and calculate the best times to post to increase your social reach.
15. Mailchimp
Whether your email marketing campaign is in full swing, or it's just a glimmer of a task on the back burner, Mailchimp is one of our favorite (and most user-friendly) apps we recommend. Collect email addresses, create campaigns and gain additional customers from your phone, tablet or desktop.
16. Facebook Business Suite
Though apps like Hootsuite are great for managing posts, you may want to dig a little deeper into your social media strategy. That's where Facebook Business Suite comes in. It's extremely helpful if you want to manage your pages on the go, or if you have multiple Facebook pages to manage. The app is very versatile and you can pretty much do everything on it that you can on your desktop: post updates, reply to messages, view insights and more.
17. Google Hangouts
If you're the co-owner or co-manager of a shop, Google Hangouts can be particularly helpful. With Google Hangouts, you can conduct meetings or interviews remotely. And since Google is the most widely used email service, chances are your staff or potential employees will already have a Google account. They can easily download Hangouts from the app store on their mobile devices. We especially like this app for staff meetings on days where not everyone is scheduled. You'll never need to drag an employee into your shop on their off day again!
18. Spotify
Spotify is a music streaming app that allows you to play requested songs and create personalized playlists. Though a music app might not scream "small business app," remember that creating an inviting store experience is key to customer satisfaction. Not only that, but there are many studies about how music can affect shoppers' behavior.

19. A Color Story
If you're a small business, you'll probably experiment with marketing and branding on social media. If so, you should be using A Color Story, which is a photo-editing app with filters, tools and simple light effects to create fresh and colorful photos. Since our iPhone and Android phones have such powerful cameras these days, a few edits with A Color Story will really make your images look professional. Use it for social media photos, website photos or email marketing images. After all, even the best photographer can use a little boost now and again.
20. Canva
Similar to A Color Story, Canva is a must-have for any small business owner looking to step up their marketing game. Not only can you create beautiful imagery, you can also create beautiful documents: everything from business cards to postcards and event tickets. Make your brand beautiful across all mediums using free templates, in-app purchases or upload your own. Canva is free to use, or you can upgrade to their $9.99 monthly plan to unlock more features, photos and illustrations.
21. Word Swag
Rounding out the design platforms on this list of best retail apps is Word Swag, a highly-rated app that allows users to add beautiful text to their images in just minutes. Because of its simplicity, there's no need to have design experience to use this app. Just select your photo, choose what you want to say and view your beautiful new image. It's literally that easy.
22. MagicPlan
Because attractive and efficient floor plans don't magically create themselves, there's MagicPlan, a floor plan creation app with surprising accuracy. This app allows you to measure, design and place furniture and display cases in your store before you break the bank purchasing large items. It will also prevent wear and tear on your floors from rearranging large furniture, something we know your landlord will appreciate.
Simplify your tasks and to-do lists
If these retail apps have inspired you to work smarter, not harder, we've done our job. These apps will free up your time, so you can have peace of mind and focus on bigger and better things.
If you're looking for an app that will manage your inventory, employees and provide valuable insights about your business, chat with us to activate our POS app.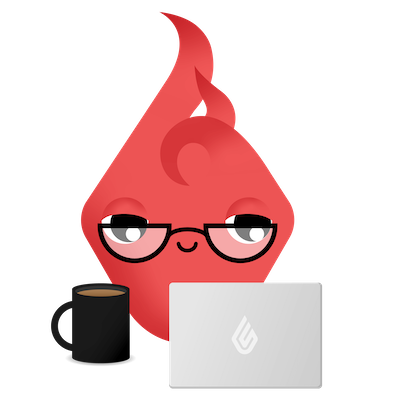 News you care about. Tips you can use.
Everything your business needs to grow, delivered straight to your inbox.