So you're ready to start an Instagram account. Mazel tov! It's never too late to hop on the bandwagon of one of the most popular social media networks, especially one that can boost your sales. Instagram is possibly one of the easiest social platforms to manage, so in case you were considering hiring a tech-savvy consultant to help you, rest assured this is a platform that even those who "can't turn on a computer" can do with ease.

Getting started
First, you need to download the app itself onto your Android or iPhone. While Instagram does have a web interface, there's no way to actually upload pictures from it. When you want to post a pic, you'll have to use your phone.
Next, you'll need to actually create your account. You should choose a username that matches the name of your business as closely as possible. In some cases, however, your name might already be taken, or your name is too short or too long to fit. If that happens, you'll have to get creative.
After that, it's time to start posting pictures. Start populating the gallery with a few photos at first, then dedicate some time to posting at least three to four pictures a week. That said, the aim is to post content daily; the more you post, the more chance that your customers and prospective clients will engage with you. Once you have your pictures ready, it's just a matter of adding some descriptions, tagging the pictures with the right hashtags, and maybe adding a location. However, if you really want to take your account to the next level, here are some tricks to help your Instagram account really shine.
Showcase your brands
Keep your products top of mind by posting professional photos of the brands you carry. While Instagram is essentially designed to capture the moment (i.e. the "Insta" in Instagram), the top brands on Instagram take advantage of professional photography to maximize their impact.
A great example of a brand Lingerie Courval in Montreal often posts photos of the different brands they sell:
Choose your filter
If you're posting photos that were taken in a studio, adjusting them might make them look worse. But when making do with the limited capabilities of a smartphone camera, you can enhance your images with the filters and editing tools that come built right into the app.
It's up to you and your artistic eye to determine whether your photo could use extra saturation, contrast, or a filter. You might have heard people say, "Everyone thinks they're a good photographer because they're good at Instagram." Well … it's true. You might have been a lousy photographer in college, but rest assured: play around with editing tools in Instagram and your self-esteem for taking pictures will skyrocket.
To bring your editing skills to the next level, consider downloading an additional camera app, like VSCO. These apps give you more control over your photos before, during and after you shoot. Because who doesn't love to be in control?
Share images from behind-the-scenes
Were you at an exciting trade show? An appointment at an awesome showroom? Did you throw an in-store party? Posting behind-the-scenes photos of your store and events is a great way to connect with customers, suppliers, and other people in the community. And don't forget to ask people for their Instagram info so you can tag them in your pics!
For a great example of behind-the-scenes access, check out STORY in NYC, who are always finding fun ways to display the store's culture
Use those hashtags!
You might have heard people talk about the overuse of hashtags. While they might be bothersome on other social media platforms, they're fully acceptable on Instagram. Not only are they accepted, but they're also an important tool to help build your brand. Think of hashtags a unifier, that links like-minded people. When someone has an interest in something (like learning about Lightspeed), your hashtag will link that word search to your account.
That said, it's important that your hashtags aren't too obscure (#porcelainbowlsmadeinengland) or too generic (#beauty). Stick to words you think people might actually search. For example, shoppers who are passionate about raw denim can easily find 3×1's Instagram account because of their consistent use of the #rawdenim tag.
Create an Instagram-only promotion
A great way to engage your audience (and sell more) is by creating a promotion. Examples such as "tag us in a photo of your living room with our amazing pillows and be in the running to win one item in our store!" will not only get more of your followers actively engaging with your account, but will also spread awareness of your brand to their followers.
Looking for inspiration? Check out what Madewell did for their #wellheeled contest.
Engage fellow Instagrammers
Instagram is about community; if all you do is hype your own products, people will lose interest. A great way of getting new followers is by posting about them. Show your customers rocking your latest boots for fall, and especially show your employees using your products — they might have a strong Instagram following that can trickle over to your business.
We're always featuring our customers on the Lightspeed Instagram account. At the end of the day, it's a two-way street. And the more love you show, the more you'll get in return.
Where in the world?
Things are starting to get advanced here, but don't panic, this is easy. To geotag, simply click on "Add a location" during the image editing, look up the spot you want to tag (places nearby will pop up) and pick the most appropriate one. This will apply when you are taking a photo of a product that happens to be in an aspirational place (think Soho House in Berlin or Point Dume in Malibu). This is especially important if you want people to find where your store is (try geotagging your mall or neighborhood). Instagrammers often search locations, and you want your store to pop up in that search.
By the way, this also includes events! Leica recently posted with a geotag at Burning Man. Needless to say, we're a little jealous.
What you post will depend on what you offer. If you're selling cosmetics, you might want to show before and after photos of a makeover (Instagram's Layout app lets you show multiple pics at once). If you're selling home goods, show how the items work in a room in creative ways. If you sell trendy clothing, consider posting a photo of a piece that's on its way to the store. Whatever you choose to share, remember that Instagram is yet another way for consumers to discover your store — and it's fun!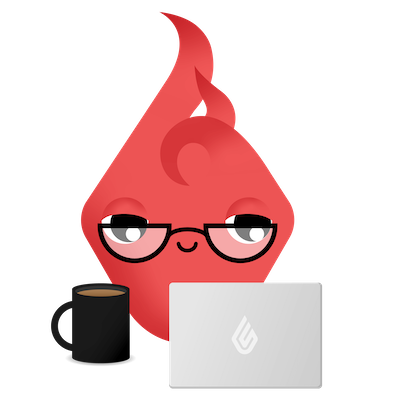 News you care about. Tips you can use.
Everything your business needs to grow, delivered straight to your inbox.