Consumers spend an average of one hour and 56 minutes each day snapping, posting, liking, tweeting, and sharing information across social media apps. Facebook ranks as the most popular platform with 1.97 billion monthly active users.
On paper, Facebook appears to be the ideal platform to nurture customers who "liked" your restaurant's page, right? Wrong. Your Facebook page is not a substitute for a loyalty program, and here's why.
A "like" is not loyalty. Research by DDB Worldwide and Opinionway Research finds 84% of a typical brand's Facebook fans are existing customers. It's common practice to measure success by tracking new Facebook "likes" and an increase in followers. This measuring stick, however, gives a false sense of customer loyalty. Studies show that once a consumer "likes" your Facebook page, they typically don't come back.
Restaurants live and die on repeat visits. Facebook offers plenty of interesting insights to help analyze activity on your Facebook page. Unfortunately, it does not quantify a returning loyal customer. It does not collect insights into dining habits either. The Facebook platform is ideal for advertising your restaurant, generating awareness and giving your brand a voice. After all, Facebook is social marketing.
Restaurants can (and should) leverage the power of Facebook to promote a customer loyalty program. For example, posting an exclusive happy hour event on your Facebook page to show love to Loyalty Program members could prompt a surge in loyalty program applicants.
How do you respond to negative reviews?
Minimize the damage with the following tips
This leads to another question:
Does Facebook have the power to sway purchase decisions as effectively as a loyalty rewards program?
A loyalty program is built for customer retention. History shows, providing customers a "thank you incentive" is a successful formula to drive repeat visits. Tangible incentives – points, freebies, exclusive offers – are the fundamental basis of a customer loyalty program.
Just imagine…you are struggling to choose between two fast casual restaurants to grab some wings for lunch. The final decision on where to spend your lunch hour is made because of a loyalty card. You are just one visit away from earning a free sandwich that will make for a great lunch later in the week. There's no evidence showing Facebook has that level of influence.
The data collected via a loyalty program can help restaurants identify their most valuable customers, understand the driving factors behind each purchase and how often a specific customer frequents your dining room. Perhaps most importantly, data from loyalty program members will reveal how to better allocate marketing dollars. In retrospect, Facebook pages are designed to give Facebook insights. With Facebook holding all the data, you pay them to advertise to your audience. Again, that's not a loyalty program.
A loyalty program should offer meaningful interaction with your customers. This include emails, newsletters, snail mail and other interactions. By relying solely on Facebook or other social media outlets to build a brand following, restaurants lose the golden opportunity to interact directly with the customer. In order to move a consumer from "liking" your Facebook page to loving your restaurant, a meaningful relationship must be established.
Can thousands of "likes" on Facebook complement a loyalty program? Yes. Is Facebook effective as a standalone loyalty platform? No. Social media can extend your loyalty program's reach and organically generate advocacy among your customers. Remember, a true loyalty program allows you to communicate with diners via personalized emails and relevant incentives. This simply cannot be accomplished with a generic Facebook post.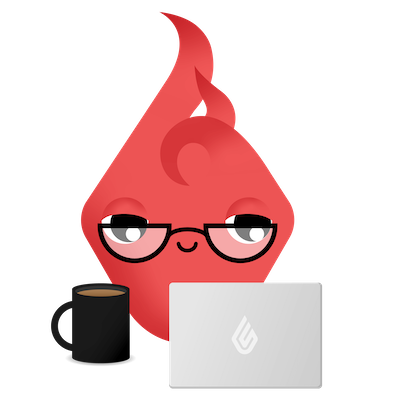 News you care about. Tips you can use.
Everything your business needs to grow, delivered straight to your inbox.