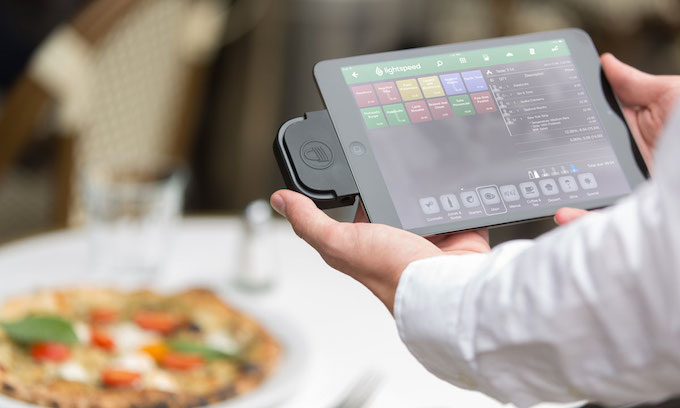 How can a point of sale system change the working life of a chef? A server? A manager? What about your customers? The decision to upgrade a restaurant point of sale to something more advanced than a clunky PC and pencil-and-paper system affects more people than the restaurateur who buys it. When deciding to take the plunge and join the Digital Age by upgrading their POS, restaurateurs should consider the following:
Front of House
The front of house is what customers will notice, remember, and recommend to others. The floor arrangements must be on point to ensure smooth turnovers, the staff need to be friendly and efficient, and the food and drinks must arrive exactly as ordered. So where does a point of sale fit into all of this?
Servers: Great restaurants employ servers with the memory of an elephant. Without writing anything down, they can recall complex orders from even large groups. On a busy night, however, special requests can get confused and orders can wind up in a bottleneck.
You can avoid situations like this by using an iPad POS to take orders, which has several advantages. It lets servers enter complex orders as they're being given, with clear visual feedback on what's being entered. And since it's sent to the kitchen from the iPad automatically, there's no chance of errors in communication.
All of this gives servers more time to focus on making your customers happy.
So what should one consider when choosing a POS that will best assist your wait staff?
How simple and user friendly is the interface?
How easy is it for wait staff to learn?
How many iPads will you need?
How much space will it take up? i.e. Is it mounted somewhere, or will servers each carry their own?
The whole layout is really cool. It's easy to understand and to put the orders in … everything is really really easy.
— Stefano Venturi of Shutterbug. See their story →
Hosts: For hosts and/or managers, the top priority is ensuring that seating goes smoothly. That means being able to quickly rearrange tables, or even merge tables together. In addition, it should be easy to update the restaurant's menu.
What to consider when choosing a POS to aid hosts:
How easy is it to move tables around in the floor plan, and adjust on the fly?
Can you accommodate unusual spaces such as a patio, outdoor seating, pool tables? Customer requests made in these spaces are often neglected or forgotten because of the distance between wait staff and workstations in these areas.
Back of House
The back of house is what goes unseen: most of the cooking, food storage, and manager's office. A point of sale impacts the back of house just as much as the front. Here's why:
Kitchen staff: A chef will only prepare a meal once they have the order. In many cases, servers must make their way to a busy workstation at the back of the restaurant to enter the order. Those few crucial seconds can turn into the minutes that start to make a customer wonder why it's taking so long. With written orders, even worse problems could ensue in the case of messy handwriting or language barriers.
Things to look for in a POS for back of house:
How quickly can orders get from the table to the kitchen/bar?
Can the POS save time in workflow processes by transmitting orders directly to a dedicated work area: salad preparation, appetizer prep, hot kitchen, cold kitchen, bar, etc.
Can it address other issues such as multiple languages spoken amongst back of house and front of house staff?
Lightspeed has offered us the possibility of cutting that minute or two between when the order is taken and then put through the computer.
— Walter Lecocq of Gazette Brasserie. See their story →
Managers/owners: A manager or owner should be aware of the performance of their business at all times, including how well certain dishes sell, and which days and hours are the busiest. Without a sound understanding of this, it's nearly impossible to grow a business. The right POS can help give managers and/or owners a clear view of what's going in their restaurant.
What to consider?
Is it a cloud-based system that allows access from anywhere, to update menus, check on sales, etc?
How does it manage special events, food trucks, pop-up restaurants?
Is it adaptable to different kinds of service including take-out?
Can you easily update menus without having to call support?
As an owner, Lightspeed enables me to really have a handle, real-time, of what's going on in my restaurant.
— Noah Sexton of Union Republic. See their story →
Ultimately, a point of sale affects almost every single aspect of a restaurant. The hospitality industry is fiercely competitive and becoming increasingly sensitive to customer reviews online. As so much comes down to timely service and good communication between customers, servers, and kitchen staff, a point of sale should be a major consideration.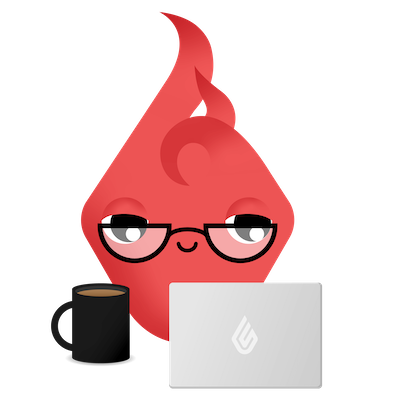 News you care about. Tips you can use.
Everything your business needs to grow, delivered straight to your inbox.