Sipping on a beverage and taking advantage of free wifi is no longer reserved for coffee shops. Customers now expect wifi access to be provided when eating out, and quick service restaurants, fast casual chains, and sports bars have quickly learned to adapt…
The Chicago-based food industry research and consulting firm Technomic conducted a study to better understand the importance of wifi among diners. About 40% of participants deemed free wifi an important or very important consideration in their restaurant selection. When it comes to quick-service restaurants, a whopping 65% percent of the individuals polled said they absolutely expect complimentary wifi to be provided. Finally, the study concluded that, overall, wifi is considered more important to consumers than any other mobile-based feature.
It seems quite apparent that today's diner needs, wants, and expects wifi. But what's in it for the restaurant? An uptick in average ticket spend or increased customer loyalty? Or does it simply create preoccupied diners causing slow table turn over?
Restaurants can win the wifi game when prepared with the right strategy. Here are a couple of key examples:
Restaurants big and small can use free wifi to attract patrons who might otherwise dine elsewhere. For example, the 18 to 34 year old crowd were, until the recession, the heaviest restaurant users. If you're trying to reach that market, you need free wifi ASAP.
Any sports themed restaurant owner will have a hard time keeping the barstools full without functional and reliable wifi. Checking fantasy sports scores in real-time is a must and can boost sales and cultivate repeat business among die hard sports fans. Make sure your wifi connection is stable and easily accessible.
Use data to connect with customers
Perhaps most importantly, complimentary wifi access can be used to facilitate engagement with your guests. Done correctly, restaurants can allow patrons to use their wifi and request an email address in return. That email address is the golden ticket to start understanding your customers better.
What do customers look for in a restaurant experience?
Are you meeting customer expectations? Here are some of the top things patrons look for in their restaurant experience.
Now, while guests are enjoying your high-speed wifi, you can gain insights and collect critical data. Analyzing this data will allow you to be more targeted with marketing campaigns and also design promotional offers and menu items that resonate with regular diners. All the while, customers will appreciate not having to use their data and that just may tip the loyalty scales in your favor.
Putting the data to work for you can be overwhelming and it doesn't hurt to ask the experts for advice. This week at the National Restaurant Association Show, DataCandy will be alongside Lightspeed Restaurant (Booth #6475) to highlight dashboards that will help restaurants of all sizes keep data organized and meaningful.
Keep it secure
With lots of customer data swirling around your restaurant, security and connectivity needs to be addressed. Be sure to keep your internal wifi separate from the service you provide guests. Beyond security concerns, you don't want your guests to compete with your operational technology needs, or slow them down.
The takeaways
Remember, dining experience and customer service are two important pillars of a successful loyalty program, and complimentary wifi checks both boxes.
Picture this: your dining room is full, guests are waiting for an open table, and everyone is happily enjoying their smartphones powered by your wifi. Teens are checking memes online while toddlers watch cartoons on an iPad…welcome to family dinner in the 21st century.
The key takeaways to remember when it comes to free wifi:
Wifi is a selling point for your restaurant, especially for Millennials
Make sure your wifi is functional and reliable
Capture actionable data (e.g. email addresses) to improve customer engagement
Keep your networks secure and separate from your operational needs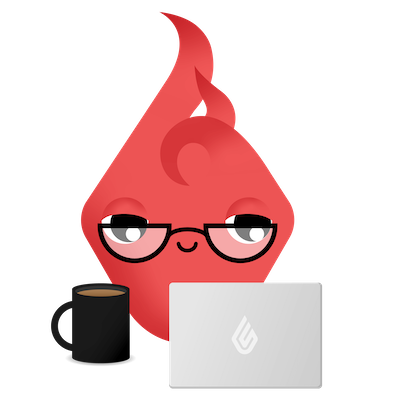 News you care about. Tips you can use.
Everything your business needs to grow, delivered straight to your inbox.