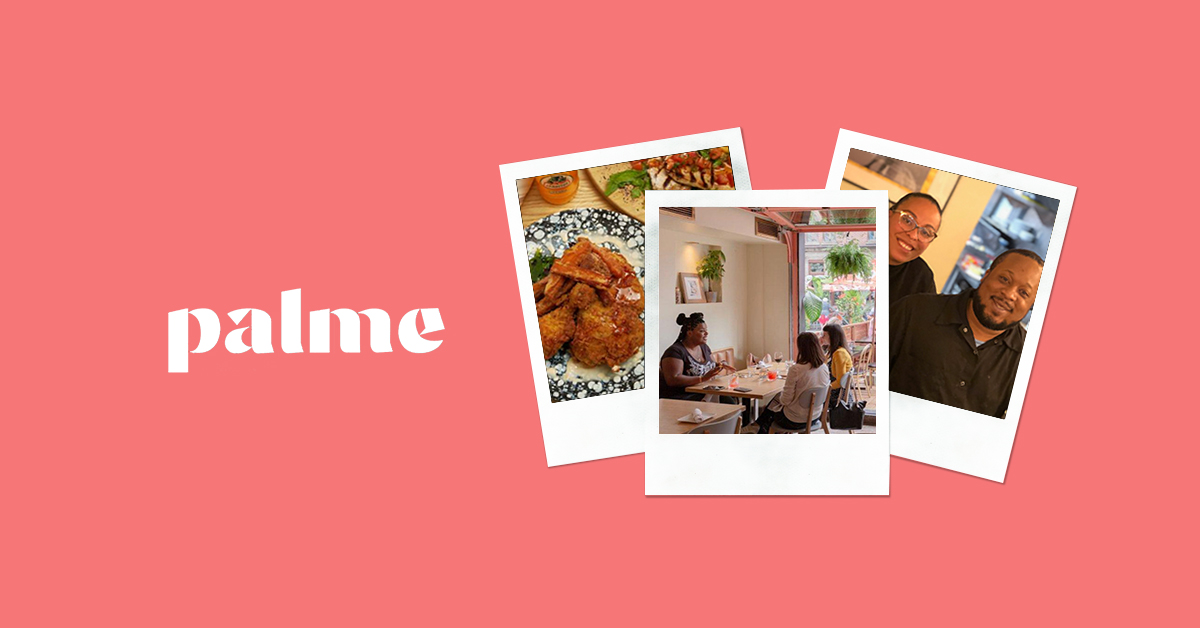 Palme opened in 2017 with the goal of breaking out of the traditional shell of Caribbean cuisine and offering a casual dining experience with a great ambiance. Owners Lee-Anne Millaire Lafleur and Ralph Alerte Desamours brought their international hospitality experience and Caribbean culture to their hometown of Montreal.
With Palme, they've blended multiple cuisines, from Latin American to African to Asian, and made it their own. "We take influences from many countries like Jamaica, Haiti, Barbados, but we're also influenced by any place that has a palm tree. That's why our name is Palme," adds Lee-Anne.
As a black-owned business in the bustling Gay Village of Montreal, they've also taken their role as a restaurant a step further by becoming an important member of their community through initiatives and activism.
We spoke with Lee-Anne about Palme's evolution, meeting modern challenges, using technology to their advantage and how they've used their position as a restaurant to support important causes and make a difference in their community.
Restaurant employee handbook
Standardize your restaurant's policies, guidelines and processes with your custom restaurant employee handbook.
Breaking into the Montreal restaurant scene
Lee-Anne: We started in 2017 and we were two owners, me and my husband—he's the chef. I take care of everything that's in the front: cocktails, alcohol, rum and all the influences that we have. We started the restaurant because we both worked abroad—I worked in Mexico and he's worked in the Cayman Islands and I worked there as well. We discovered that Montreal didn't have the same type of industry that we had worked in while abroad. It wasn't exactly high end, but just like a nice atmosphere to sit down and eat Caribbean food with nice decor. It's this feeling of being on vacation and being able to find food from different regions. If you want your jerk chicken, but also want something from Haiti, you can find it in one spot instead of having to go to multiple restaurants.
When we came back to Montreal it was like "I want to have my traditional meal, I want something that makes me feel like home, but I also want to talk, have wine and I also want to sit somewhere where there's not like a takeout plastic plate in front of me." So we wanted to bring that to Montreal.
Montreal kids with Caribbean roots
Lee-Anne: I'm mixed. So my dad's from the Bahamas, my mom is from Montreal, and I've always had that Caribbean influence in me. My husband was born here, but his mom is from Haiti. Obviously we're influenced by our roots, but we're also Montreal kids that grew up here. We've also been influenced by Asian food and a mix of everything. We wanted to put all that together and create that difference because we're not like first born, but we're not like immigrants ourselves.
A long history in hospitality
Lee-Anne: My husband has always been a chef. He worked for hotels in the Cayman Islands. I'm kind of like a jack of all trades. I've done tons of different jobs. Recently, before opening, I worked in a hotel. I worked at the Omni Hotel front desk and that kind of gave me the bug again of working in the service industry. And then when I worked in Mexico, I worked in Club Med and I ended up being a VIP tour guide for people that were coming to the resort, and that kind of gave me the possibility to go out of the resort in Mexico and see nice restaurants. When I worked in the Cayman Islands, I was in a high-end five star restaurant that had Caribbean food and it's something that I had never seen before, especially not in Montreal. And that really influenced me to create Palme.
A Caribbean menu with a twist
Lee-Anne: We change the menu every season. But we have the seafood mac and cheese with fried chicken, which we cannot take off the menu. It has a little bit of the Caribbean and a little bit of the southern United States with the fried chicken, but it also has Asian influences because it has ingredients like cilantro and different flavors. It's really something that people have gravitated towards.
The other is our griot salad. Our chef decided to make griot, but in a completely different way. You still have the same pork that is cooked slowly and then fried at the end, but then it's mixed with sweet potatoes, watercress, carrots, cauliflower and a bunch of other vegetables with a sweet and spicy sauce.
The last thing is that the chef, my husband, makes his own jerk sauce to represent Jamaica, but he does it with ingredients that we find here. Some farms have just created peppers for us, making it very sweet and very unique, and we add ingredients that are not necessarily generally found in griot.
Those are the three staples of the restaurant that we never changed. The menu goes with the seasons and depending on what we can find. We are always trying to find the freshest ingredients and contact local producers. By doing that, it kind of brings a freshness that we don't always find in Caribbean food.
Evolving as a restaurant
Lee-Anne: You can't stay the same forever. I would say some things are constantly evolving. The interior of the restaurant has changed as we grow, as we get more budget. We've also been integrating more of the stuff that we like into our interior. I have friends that are photographers in Montreal and abroad. The Black Lives Matter movement also really influenced me in trying to find local activists. I have pictures of people like Marlene Jennings in Montreal, who's been an activist for 30 years in Montreal for the black community. I found a really cool picture of her and it's been integrated into the decor.
The overall decor of the restaurant hasn't changed, but if you walk into our vestibule, it used to be just pink with flowers and stuff, and now you have paintings from artists that are part of the LGBTQ+ community. I've integrated black artists that have influenced the Black Lives Matter movement, and I've just put that all into the restaurant.
Giving back to the community
Lee-Anne: When [the pandemic] started we gave food to our hospital workers, and we offered an incentive that if you order a takeout meal, you can donate an extra dollar. With that dollar we gave a meal to someone that worked in a hospital. That allowed us to give approximately 400 meals to the people that work in hospitals.
We decided that if we're going to be in the Gay Village in Montreal, we're going to try to implicate ourselves as much as we can. We did an event to help LGBTQ+ and BIPOC members of the community. We made an event just for them, and all the proceeds went to an organization to try to be able to make future events and just promote themselves and have a space that is safe for them.
Tackling modern-day hospitality challenges
Lee-Anne: The first big problem was when they closed our dining room. We had no takeout at that point, so the first thing was to turn to takeout. We decided to do it immediately and it's evolved since then. The most important thing for us was to continue our brand. We try to be as eco responsible as possible—we went with biodegradable containers and bags.
Creating incentives in a labor shortage
Lee-Anne: We've always been a small team, but now it's even harder because we're doing two things: takeout and the room. Suddenly you need more employees and to find a way to both attract and retain them. We've never paid anyone minimum salaries, so already that was an incentive, but we also offered other incentives for employees, like offering them a meal during their shift.
We've also started integrating a new insurance policy. A lot of the people that are applying are young. They're not necessarily looking for dental care or medication, but if they want, they can take that option. It also offers the ability to pay for your media subscriptions like Netflix, Spotify and Apple Music. We also have reasonable hours. Most students don't want to work more than 20 hours a week and they can make good money at the restaurant by working two or three shifts. Those are the ways that we've tried to retain staff.
Changing perceptions in the restaurant industry
Lee-Anne: We're trying to change the perspective on how owners of restaurants are. We're also owners that are on the floor. My husband is a head chef, but he's also in the kitchen six days a week and I'm in the front. I'll also jump on the floor. I'll be a server, I'll be a busboy, I'll be the bartender, I'll be whatever you guys need to make it happen. I feel that in that environment, our employees are more comfortable and say things like, "I'm not overwhelmed and if I am, I can actually go see my bosses and talk to them and they have experience. They have been overwhelmed. They have been in my situation".
It's not perfect and we still have a long mountain to climb, but I think in trying to do better for our employees, I think we're trying to change the mentality of the restaurant industry.
Moving forward with technology
Lee-Anne: I think at this point, technology is key. If you don't move with technology, your restaurant's not going to move with the way people move. For us, we're happy with Lightspeed because we're able to integrate it with all the other products that we use. I use another program called Deliverect that puts everything together, so I don't have to manually enter every single takeout order. I was super happy to know that I was with Lightspeed and that could be integrated super easily. Now, no matter what order I receive, it passes through my point of sale and prints out. I don't have to do anything, so it saves time for my employees and for me. Also, for reporting to do your accounting, it's so much easier because we're with Lightspeed.
What we really like about Lightspeed is that every time that we have a change to make, and we change our menu and room really often, we can just walk in and say, "OK, I'm modifying this, I'm changing my tables. I can give access to one of the employees".
Lightspeed also integrates super well with payment methods. Everything's integrated into our system, so we don't have to break our heads. Even if you're not super aware of how everything works, it's all kind of logical and it all goes together. For us, it just saves us a lot of time because whenever we want to integrate something new or we want to change something or we want to make something happen really quickly, I can do it from home, I could do it at the restaurant or I can give that responsibility to someone else.
Adding new products to the restaurant mix
Lee-Anne: For the new year? We're actually listening to our clients a lot this year. During the pandemic, we did merchandise—we had hoodies, we had sauces and stuff that we sell at the restaurant on the menu. When we stopped doing that to start the dining room again, clients were like "we still want this stuff", so we're working on that for the winter season, bringing back all those products that we had. People will be able to buy jerk sauce and it's all available on their websites. We also put it on UberEats, so people just get it delivered at home.
Take your restaurant forward with Lightspeed
From labor challenges to supply chain disruptions, restaurants all over the world are facing similar issues. While the solutions to these problems aren't simple, technology can make them manageable and at the same give you the tools you need to succeed in a changing industry. With features like online ordering that lets customers order and pay directly from their phones, to an intuitive and responsive point of sale that lets you change your menu and floor plan on the fly, Lightspeed helps you adapt to anything that comes your way.
If you're looking to take your restaurant forward with technology, talk to one of our experts to find out how Lightspeed can help.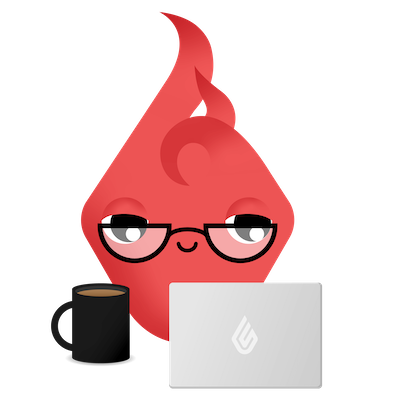 News you care about. Tips you can use.
Everything your business needs to grow, delivered straight to your inbox.