Staying informed and on top of your performance is the key to achieving the success of your business — whatever your business. It doesn't matter how much time you spend working on ads, social media posts, or newsletters — if you don't address the day-to-day operations of your business, it's hard to expect results. So if you want to stay ahead of today's competition, it's crucial to focus on your peak times but to also capitalise on slower times so that you leverage your strategy properly. Here, we're going to cover the impact of dips and peaks in sales on your daily orders, processing time, and business management.
Cucumber seasons
Knowing your product trend is at the heart of what it means to successfully run an online store. Dips and peaks in sales are an unavoidable part of running a business. But you should take advantage of the slower days and invest your time productively. With this, you can use downtime to plan your campaigns and marketing activities in advance, focus on increasing your brand awareness, plan shifts and manage your service.
Instead of worrying about those days where you don't get enough orders, try and focus on what you can do to prepare you for future sales opportunities. Cucumber seasons allow you to hone different areas of your business, rather than simply dispatching orders.
Here are some tips for you:
Improve your inventory management

by auditing it, and set levels

Maintain current stock information across channels

Create demand forecasts and

stock your inventory

accordingly

Create contingency plans for issues

(sales spikes, cash flow shortfalls, supplier problems)

Revise your

payment and delivery methods

based on your customers' preferences

Go over your

results

and try to uncover patterns or forecast future developments (you can always use apps to give you all the insights you need, e.g.

Product Statistics

)

No time wasted–not even during the silly season. Take advantage!
Peak hours & busy days
Where do you observe the largest share of traffic and conversions? How about your revenue: does it skew towards the beginning of the week or weekends? This information can vary depending on factors such as the category of products, demographics, etc.
To keep on top of this, you don't need to manually check your reporting and stats every single minute of the day. Consider a smart solution that will notify you of incoming orders and help you keep track of them. For example, Order Alert allows you to monitor your orders in real time and compiles your daily orders and notifications from users when orders are created, paid, and/or shipped. It also contains information such as order status, grand total, customer details, shipping and payment methods, billing and delivery address, and more. This will save a lot of time and extra employee costs, as well as make your order processing faster and smarter than others. This feature is available on both Google Play and iTunes for free and has all this instant information in your pocket.
Tracking your own orders by days and hours also allows you to understand where your sales dips and peaks occur. It can alert you to when you need to reorder stock so you don't keep your customers waiting. It's also great for planning your marketing activities precisely.
Order processing time
Order processing is the time from when an order is placed to when it's shipped. By monitoring your order processing time, you can determine when to prepare your stock, have your staff ready, and delegate more energy to speed up the dispatching of your orders. Since customers don't like to wait, another good tip is to look for creative ways to cut your order processing time down to a minimum. Otherwise, you might wake up one morning and have nothing to process!
To effectively manage your order processing time, keep track of your inventory levels — having enough stock to account for spikes in demand, as well as being prepared for important eCommerce dates, for example, will ensure you stay on top of everything. Packaging is also very important, and we strongly recommend using a warehouse management system to assist in automating the majority of distribution activities, from the customer deciding on an item to the final delivery of your products. Track all errors customers make in product selection and make changes to your process accordingly. It is good to be prepared to act in case of any unforeseen circumstances.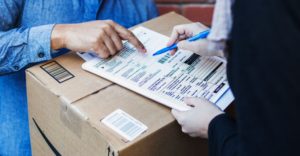 Don't risk losing your customers, never keep them waiting.
In conclusion, we can't understate the importance of paying close attention to your orders and implementing a data-driven approach. If you have the right information, the ability to identify patterns and predict future developments is well within reach. Consider a cost-efficient and easy to use a solution such as the Order Alert mobile application that enables you to easily monitor your orders in real time.
We recognise that saving money and time are essential features of any successful online store, but we also recognise the importance of maintaining quality customer service by helping our clients achieve faster and smarter results. Start monitoring your orders, focus on your processing time, speed up dispatching of your orders, and increase your profits in the process!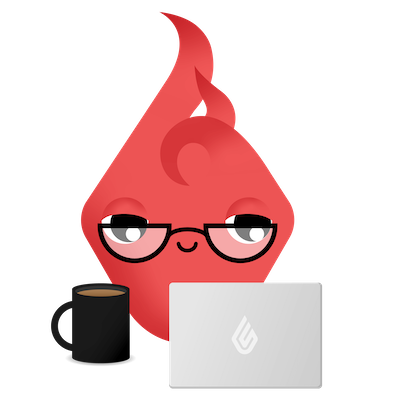 News you care about. Tips you can use.
Everything your business needs to grow, delivered straight to your inbox.