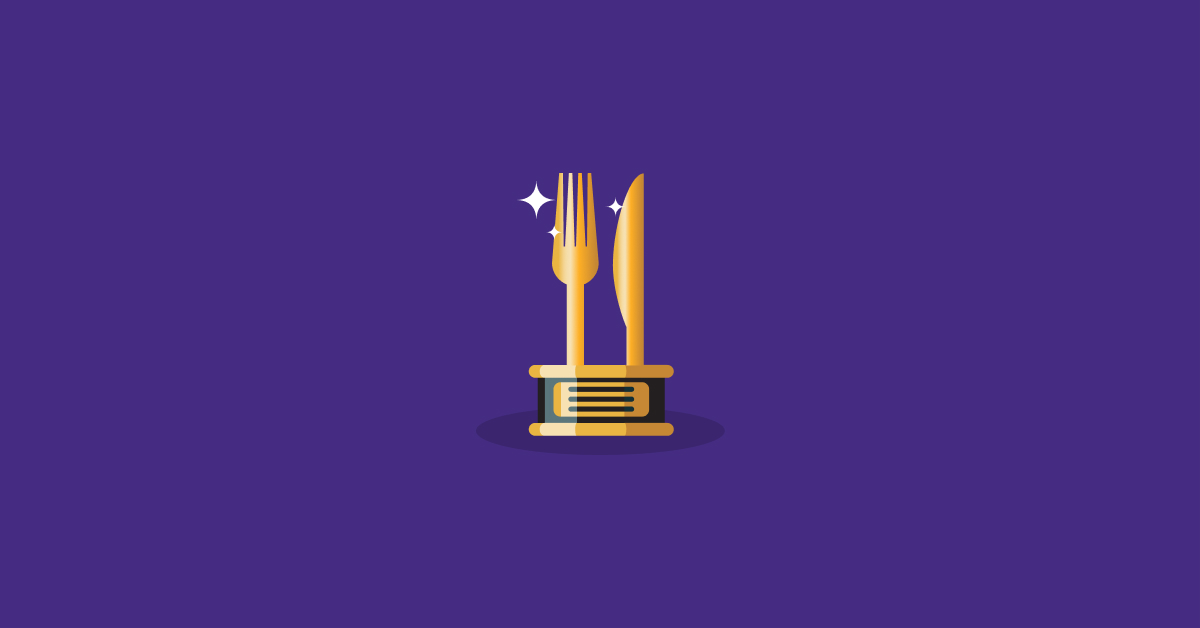 Every year, a brigade of anonymous Michelin Guide Inspectors–all of them former restaurant and hospitality professionals who now work for Michelin full-time–visit restaurants and quietly evaluate them. They visit time and time again, checking to see whether the food meets their five universal selection criteria:
Quality of the ingredients
Harmony of flavors
Mastery of techniques
Personality of the chef as expressed through their cuisine
Consistency both across the entire menu and over time
All restaurants in this article have a Michelin Star (and one of them has three). This means that they offer "outstanding cooking." They also share a commitment to a set of core principles in everything they do. They're all on a different mission, but each influences everything that goes on in their restaurants, from how a dish shows up on the plate to which platform runs their business.
What can we learn from their success? Let's take a closer look at what makes these places unique.
The Underdog: Clover Hill
Executive Chef Charlie Mitchell
⭐ Michelin star
Did you know? Executive Chef Charlie Mitchell is the first Black chef in New York–and the second in the United States–to earn a Michelin star.
About Clover Hill
On a quiet, tree-lined street in the Brooklyn Heights Historic District, you'll find Clover Hill. The owners–Clay Castillo, Gabriel Merino and Executive Chef Charlie Mitchell–want to give guests an experience that feels like home. The atmosphere is warm, welcoming and unpretentious.
What makes them unique?
"I think Brooklyn, naturally, gives you a little bit of an underdog kind of feel, but we also felt that even more being so tucked in the neighborhood, that we had to really fight for people to discover us," says Chef Mitchell in a feature interview with Eater magazine.
Clover Hill is up against big players across New York City, and Chef Mitchell sources his ingredients with the same focus on quality and freshness. And yet the restaurant's mission to make guests feel like they're at home leads to approachable presentations of top-tier ingredients–backed, of course, by the highest technical skills.
As Chef Mitchell puts it in a recent guide to local restaurants, "We're using products that you might find at the two- or three-Michelin-starred restaurants in the city, but we're doing it our way in this little brick-and-mortar spot in Brooklyn Heights."
The takeaway
In conversation with Lightspeed, Chef Mitchell points to the global skills a chef needs these days. It isn't just about being in the kitchen anymore: "The advice I would give to young chefs is to just take yourself very seriously and take being a professional seriously. […] I would say, just keep your head down and work very hard. Keep in mind how you carry yourself and be professional and also be open to learning the business. A lot of times you're taught that you can just cook your way to your own restaurant, but you should be a little bit more well-rounded than that."
In short, taking the time to learn about every facet of running a business–and not just about running a kitchen–can empower young chefs to feel more confident when planning their next steps.
If you're thinking about opening your own restaurant, be sure to check out our survival guide and master checklist here.
The Nonconformist: JeJu Noodle Bar
Chef Douglas Kim
⭐ Michelin star
Did you know? Jeju Noodle Bar is the first (and only!) noodle restaurant in the U.S. to earn a Michelin star.
About JeJu
"I don't like to follow rules too much," says Chef Douglas Kim, owner of JeJu Noodle Bar, in an interview with the Michelin Guide US. In his West Village restaurant, Chef Kim and his team serve Korean-inspired dishes. His goal? To "introduce Korean flavors and culture" to diners.
What makes them unique?
Breaking rules lets Chef Kim introduce different ingredients to traditional dishes: a Calabrian chile is brought into the Family Ramyun, for instance. After all, this isn't your average noodle shop.
And while many may have come to view ramen with a certain cynicism–perhaps best exemplified by a pre-Michelin Star review in New York Magazine that compares JeJu to the "countless hectic, hopeful Asian noodle joints that have sprung up around town during the post-gourmet era of David Chang"–Chef Kim is doing his own thing.
His passion for Korean cuisine and his desire to showcase its flavors sets him apart. This isn't about using the same recipes for generations; it's about inheriting something great and making it your own. As Chef Kim says, "When I look at other noodle shops, I always see the same formula […] and I wanted to break that."
The takeaway
Challenging expectations can be difficult. People may walk into a noodle bar and presuppose that there will be a traditional Japanese offering in the works.
Similarly, diners can assume that the waiters in a Michelin Star restaurant wear white gloves. They could think the menu will be intimidating. They might expect a hefty bill at the end of the meal.
But if you're like Chef Kim–or Chef Mitchell, for that matter–and you're doing something unique, challenging the status quo can be the very thing that brings success.
The road to a Michelin Star is difficult. (You can read more about how to get a Michelin Star here.) Shortly before earning his star, Chef Kim wasn't attracting enough customers and had thought about closing up shop. He stuck to his vision–and it has made all the difference.
The Veteran: Le Pavillon
Chef Daniel Boulud
⭐ Michelin star
Did you know? Chef Daniel Boulud opened Le Pavillon in May 2021. It received its first Michelin Star just over a year later, in October 2022.
About Le Pavillon
Located inside One Vanderbilt, a 93-story tall skyscraper in Lower Manhattan, Le Pavillon occupies a whopping 11,000 square feet on the second floor and has its own dedicated entrance. It makes the most of the architecture and has dazzling 57-foot ceilings and a living wall of trees and plants.
What makes them unique?
There is much at Le Pavillon that impresses. There's a blown glass chandelier by American sculptor Andy Paiko, which features over 200 pieces, for instance. In a New Yorker article, Boulud explains that his goal for the restaurant was to "create an oasis of peace and harmony […] in contrast with the location, which is very bustling."
The food is focused on seasonal ingredients and favors seafood and vegetables over meat-based dishes. The restaurant's culinary identity is informed by "nature, locality, and a close focus on the richness of Northeast fishermen and farmers."
The takeaway
Chef Boulud has over 50 years of experience. He now leads the Dinex Group, a restaurant company–they own Le Pavillon. Through his business, Chef Boulud–a celebrity Chef in his own right–runs a fine-dining empire that stretches across around the world and even includes a restaurant on a cruise ship (it's called Le Voyage, should you ever want to seek it out.)
And yet throughout all of Chef Boulud's ventures, there remains consistent commitment to quality and to a single purpose. As the New Yorker's food critic Shauna Lyon points out, it is to continuously "elevate the essence of ingredients."
This is echoed by Chef Boulud's own advice, written in Letters to a Young Chef, an advice-book-meets-memoir originally published in 2003: "Failed recipes are never the problem. Failing to maintain or re-create them is." Like Chef Mitchell and Chef Kim, Chef Boulud isn't satisfied with the status quo.
Alinea
Chef Grant Achatz
⭐⭐⭐ Michelin stars
Did you know? Alinea is one of only 14 restaurants in the U.S. to earn the coveted Michelin 3-Star rating.
About Alinea
Alinea opened in Chicago in 2005. Since then, it's been pushing the boundaries of fine dining with its innovative approach to what food can be, what it can mean and how it can be experienced.
What makes them unique?
The word "alinea" is derived from the Latin, "a linea," which refers to the indent that precedes a new paragraph. The restaurant's co-owner, Nick Kokonas, writes that it "literally means 'off the line.' The restaurant's symbol, more commonly known as the pilcrow, indicates the beginning of a new train of thought, or literally a new paragraph. There's a double meaning: on one hand Alinea represents a new train of thought about food, but we are a restaurant, and everything still has to come "off the line."
What happens in the space between the old way of thinking and the new, fresh start on the next line? It's in this space that Chef Grant Achatz finds inspiration. Everything tests the boundaries of the dining experience.
The takeaway
As Chef Achatz puts it, all of his restaurants work towards a single goal: to "push boundaries, sacrifice for the benefit of creativity and excellence, and challenge conventions by simply asking…why? Sometimes the way it has been done for years is the best way so we do not change it, but other times we see things just a bit different."
On that note
At Lightspeed, we're all about powering the world's best businesses. We provide robust POS and payment solutions that help streamline your operations, keep your team happy and grow your business. If you're thinking about making your mark on the world by opening a restaurant, watch a demo to see how Lightspeed can help your business thrive.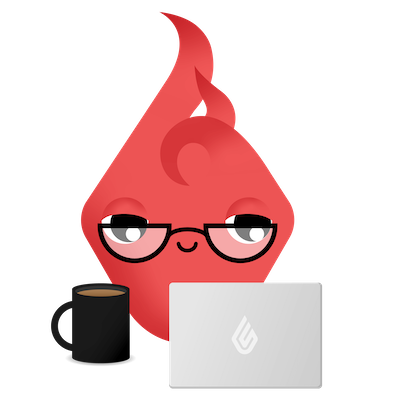 News you care about. Tips you can use.
Everything your business needs to grow, delivered straight to your inbox.