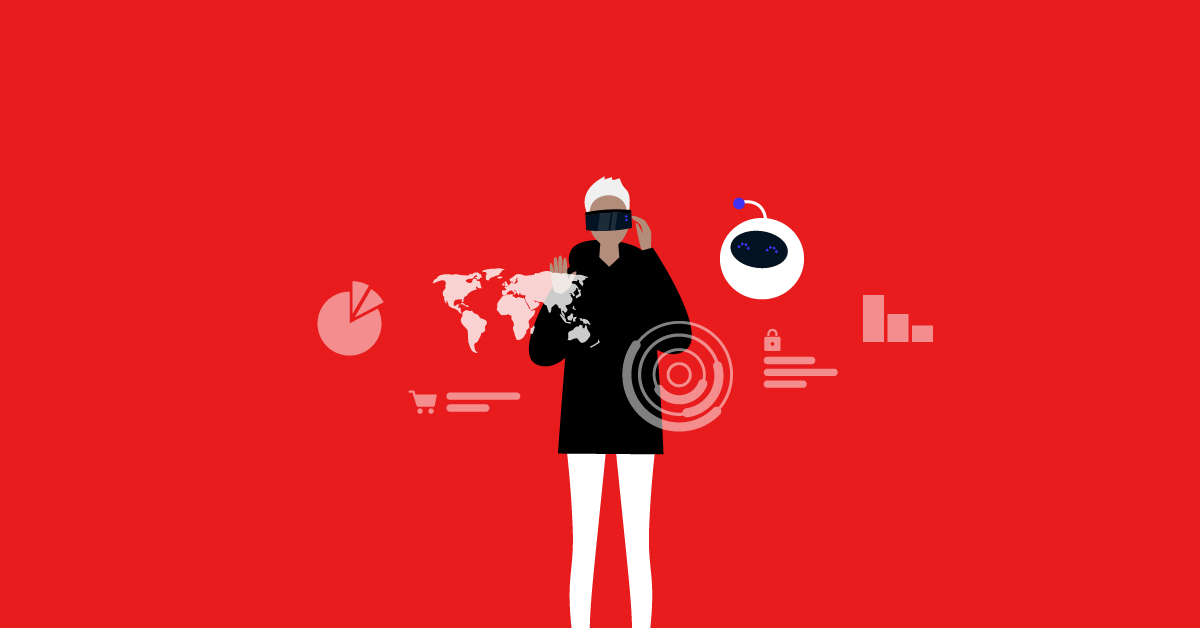 When you think of AI, what comes to mind? Is it a robot-like figure with a thousand-mile stare, lurking from afar, just waiting to occupy your warm seat in the office with their cold posterior? Or maybe it's just a rather very intelligent system; a futuristic yet friendly voice—that doubles as your unpaid AI assistant, à la Robert Downey Jr.'s British bestie J.A.R.V.I.S in Iron Man. Yes, the future of technology is ever-evolving and the prospect of AI can feel overwhelming. Lightspeed to the (retail) rescue.
We're here to assure you that artificial intelligence (AI) is so much more than what you think it is. AI is revolutionizing the retail landscape. Like social media, artificial intelligence is a powerful and multi-faceted toolkit for business owners that holds endless possibilities. And if you aren't dipping your toes into the AI pool—it's time.
What is artificial intelligence in retail?
Artificial intelligence might seem like something abstract to you at this stage. To some degree this is true, as there are a vast number of AI applications. They can range from optimizing basic business processes to synthesizing and analyzing extremely complex data and distilling valuable insights through to supporting operations.
For a retail business using AI, this could look like offering purchase recommendations online, highly personalized shopping experiences, sophisticated anti-counterfeit tools or even facial recognition potential in payment processes. Artificial intelligence is enhancing and elevating the customer experience. And for businesses, AI capabilities mean costly mistakes can be avoided and incredible opportunities can be revealed—for dramatic increases in profit.
Let's explore some instances of artificial intelligence in retail businesses, including:
7 Ways to Run your Retail Store Smarter in 2023
Our guide will walk you through the future-proof retail tactics that'll keep your business flexible and efficient—a key to thriving in the new world of retail.
AI customer service in retail
Artificial intelligence in the form of customer service might be what the average person is most familiar with. Bots that handle things like FAQs, troubleshooting, feedback or act as a personal assistant are somewhat commonplace for big online retailers. eBay is one such example using AI to assist in their day to day customer interactions, with recommendations and customer advice.
Most recently, they introduced an integration called "Find it on eBay," which makes the whole internet shoppable. It allows the user to upload a photo of something they see and are looking to purchase and search by photo rather than words. This gives those on a retail hunt for something obscure they digitally stumbled upon a seamless experience, like never before.
AI Personalization in Retail
AI has opened the doors to a whole new era in retail for consumers: hyper-personalization. Customers are offered value drivers we never once thought possible—covering everything from time savers to personalization in products with a ripple effect to sustainability. Let's explore two different brands using artificial intelligence for personalization tools in different ways.
Sephora
The beauty giant continues to be an early adopter in the retail landscape employing AI in ways specific to their industry. Their innovative use of AI addresses specific problems within their space.
For example, many know the struggle of finding the correct shade of skin foundation. It typically involves the application of 2-7 shades on the back of one's hand and a few tissues for good measure in the name of trial and error. Sephora's Color IQ scans a customer's face for a custom match. Developed with the Pantone Color Institute, this fool-proof foundation hack, which is also offered for the most flattering lip hue, has boosted brand loyalty.
Tap on a product to try it on: with your device's camera, you can virtually try on the makeup and, if you're interested, add it to your bag.
Hungryroot
The online grocery store, Hungryroot, is another business using AI for retail with an angle toward personalization. Specializing in vegan, gluten-free and dietary-restricted options, the food delivery service uses a recommender system, with a filtering and learning model, to adapt selections based on customer preferences. From information supplied by the customer on budget, family size, dietary limitations, and foods they like, grocery lists are assembled on a weekly basis.
After the client approves the list, created by the Hungryroot algorithm, the box of groceries is shipped complete with custom recipes that utilize the items purchased. Better still, aside from saving the customer time and effort, the curated offering curbs waste from both sides—with retailers knowing what to stock and buyers having a thoughtful plan for their ingredients that week.
Optimizing processes with artificial intelligence
When it comes to business operations, retail artificial intelligence can streamline processes or eliminate steps altogether. Combining speed, efficiency and accuracy, AI is reimagining what retail looks like in the future. Case in point, the use of a cashier or checkout system. You might be picturing the self-checkouts made popular and pervasive during the pandemic lockdowns.
However, Amazon has taken the phantom cash-out one step further with their revolutionary Amazon Go. The Amazon Go stores, currently operating in New York, Seattle, San Francisco and Chicago, allow customers to grab what they need and sashay right out the door. Cameras and sensors track and log what each person purchases and they are charged through their Amazon account. No long lines and more free time means Amazon scores two big wins with patrons.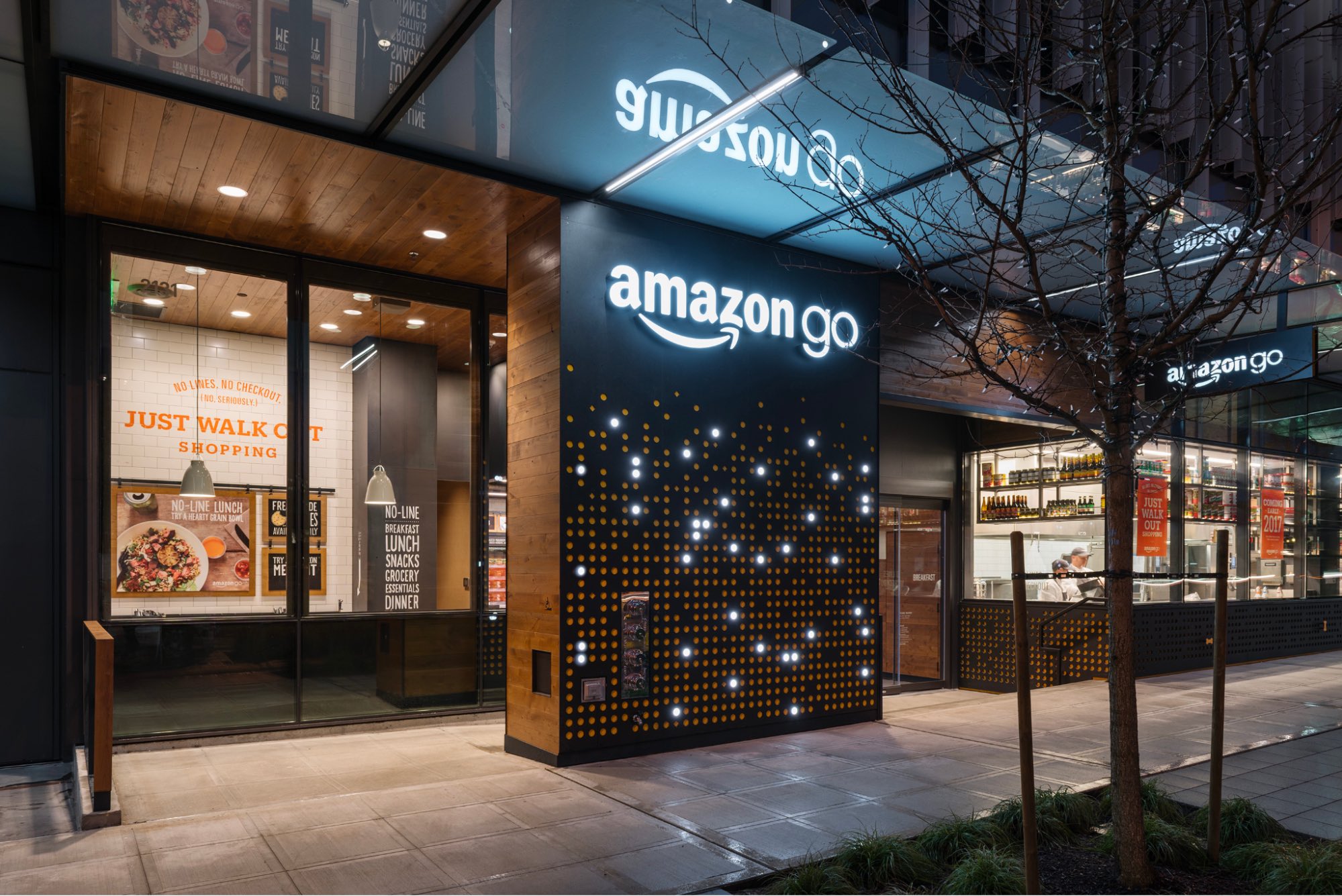 In other instances, we see AI seeping into the workforce as a substitute for humans. InVia Robotics specializes in "robots-as-a-service" platform. The robots or "pickers" as they are called, work at supply chain and e-commerce distribution centres. Designed to work alongside people with little to no disruption, automating warehouse operations allows for higher productivity and an overall reduction in both human error and labor costs.
Collecting and analyzing data
AI for retail is arguably most impressive in the potential it holds for gathering complex data and synthesizing it for consumer insights. These capabilities far exceed what a team of highly skilled individuals could do. However, this is not something to be daunted by—rather, you can view these new opportunities as super powers for your business.
Mega-brand H&M is another retail company that is a front-runner in employing new technologies. Their use of AI in retail is deceptively simple yet yields incredible results. Staying on top of trends is central to their success model as a fast fashion brand. H&M uses AI technology to analyze receipts and get real-time insights on what is selling out fast and what is being returned.
These algorithms allow the retail giant to know what styles to promote and stock, down to specific locations—offering deeper insights on shifting demographics. Their use of AI and machine learning doesn't stop there. Working in collaboration with Google in a strategic partnership with Google Cloud, they are using a global enterprise-wide platform to boost and optimize their supply chain. From knowing which products are in stock where, to what the best price is, this advanced AI data gives a comprehensive view of the entire value chain. Having these insights available and shared, from shops to suppliers, makes AI an indispensable ally for H&M to predict and react like never before.
See Lightspeed Advanced Reporting analytics for retail
The future of AI in retail
We've just scratched the surface of the unbelievable possibilities made real through the use of AI in retail. At its core, artificial intelligence empowers retail business owners with high level data and information. This data can forecast upcoming shifts in buying behaviour to leverage toward new opportunities. AI can refine complex and tedious processes to improve efficiency in day-to-day operations and reduce labor costs.
AI capabilities can increase brand loyalty through a high level of personalization, offering everything from tailored recommendations to predictive hyper-relevant products and services to the user—anticipating needs, wants and desires. Whether you're looking to create a seamless experience between digital and in-store, explore the boundaries of virtual retail or serve niche demands at scale, AI is the road to remaining competitive and maintaining an edge within your industry.
Lightspeed for retail
Get ready for the next era of commerce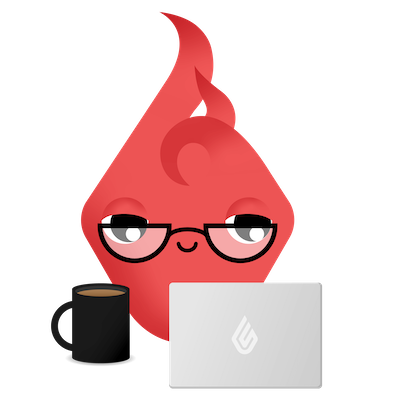 News you care about. Tips you can use.
Everything your business needs to grow, delivered straight to your inbox.