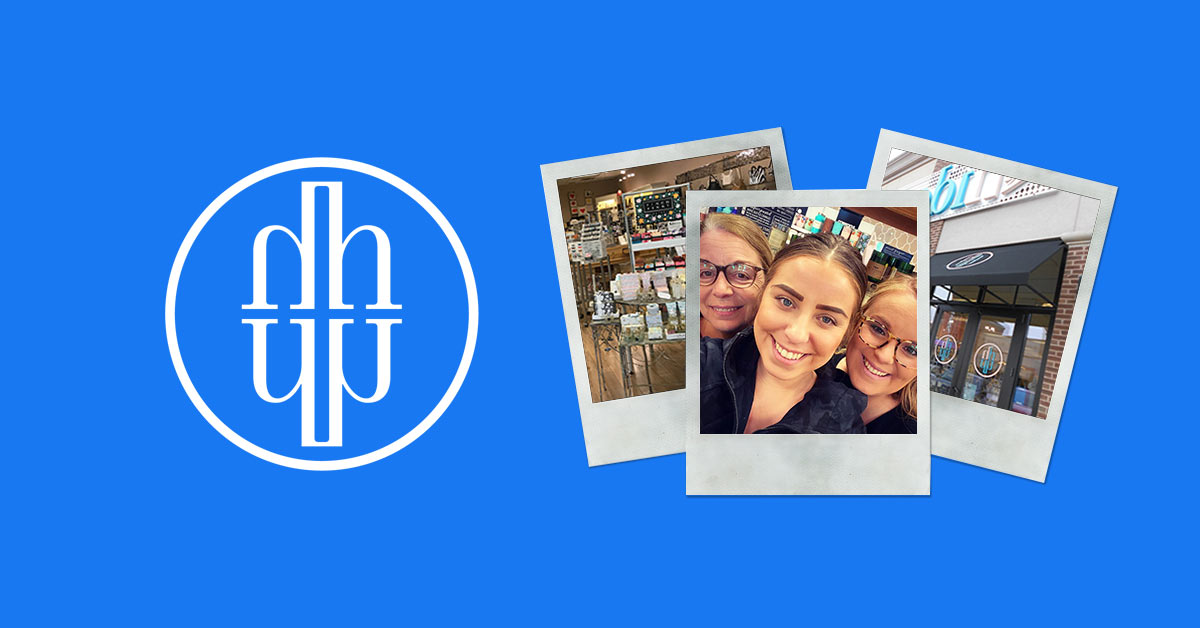 As stores around the world continue to adapt to uncertainty, some are finding a silver lining—alternative revenue streams that save their business in the present and prepare them for the future.
Started by Nancy Haentze in the 1980s, the Hide Out accessory store brand has evolved into a family business—Haentze now runs it alongside her two daughters, Stephanie Fontaine and Andrea Berenato.
By thinking fast and keeping their eyes in the future, Her Hide Out beat the odds amidst store closures by opening their eCommerce store, marking the beginning of a new era of omnichannel.
We sat down with Stephanie Fontaine to learn more about their journey into eCommerce, new tactics like contactless pickup and how they've set up their business for success.
Future-proof your business with eCom
Becoming an omnichannel business means you're ready for whatever life throws at you. Get started on the right foot with step-by-step tips on getting set up online
Tell us a little bit about your store. When did you get started?
Our mom, Nancy, started the business in the early 80s. She was lucky enough to have that business mindset right outside of high school. She started in a town shop selling completely different products and then she grew that store and moved into a mall that ended up being the largest mall of the US.
Later on one of the brands she carried started to branch out into ladies' accessories. She became one of the first retailers that carried that division and it went bonkers! She transformed her own store into a ladies' accessories store that eventually expanded and grew. At one point she had two locations and then an opportunity arrived that fit more with her lifestyle and allowed her to move closer to home.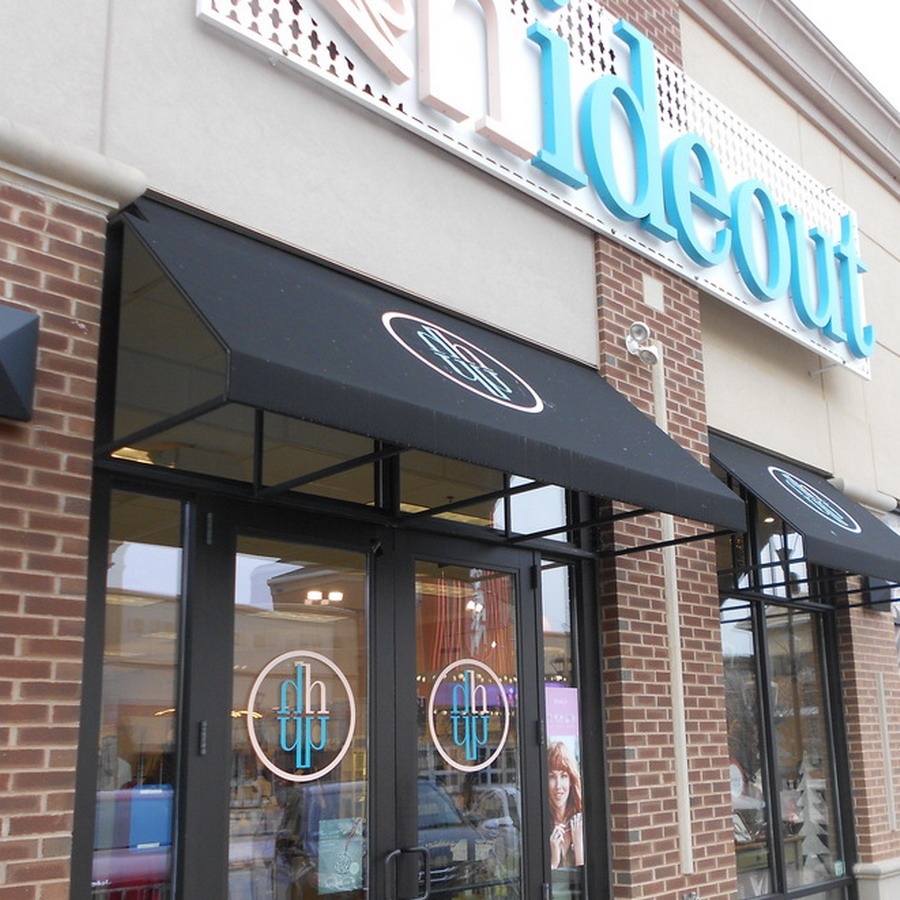 Right now she has one location and the store still focuses on ladies' jewelry and accessories, but has also added home and gift items.
How has COVID-19 affected the way you run your business?
We were mandated by the government to close our physical store on March 13. So far we are under stay at home rules, but it's slated for businesses to start to reopen in June with curbside pickup. Not exactly going back to normal, but restrictions will be easing up on June 5.
In the beginning no one thought it was going to last this long. Once April came along, we decided we were going to need another stream of revenue—we were going to need a website. In the past, we've been fortunate enough to have great foot traffic and we've always been busy with just having our one door shop. So we thought, "yes a website would be great, but maybe it would be lots of heavy lifting". We thought we didn't have enough time to deal with it since we were always busy with the physical store.
In hindsight, however, it seems silly because having an eCommerce shop will clearly leave a huge footprint in our business. – Stephanie Fontaine, Her Hide Out
How did we not think of this as a business owner? You wake up in the morning and you have people ordering at 11 PM! You're not used to making revenue while you're sleeping.
It has opened up our eyes to a different world and moving forward this will remain a big focus for us in the future. – Stephanie Fontaine, Her Hide Out
What was the process of opening your online shop?
We decided to open our eCom shop in the beginning of April. It took us about three weeks to get set up and on May 1st we were live!
From a Lightspeed perspective, it was actually a lot easier than we anticipated. We have such a wide range of products, that setting that up was the heavy lifting. However, once we added a couple of items, it was easy from then on. We had to take a deep dive and teach ourselves, but it wasn't as much work as we thought. In the end, the meat and potatoes of adding products wasn't bad at all and that was where a lot of our time was spent.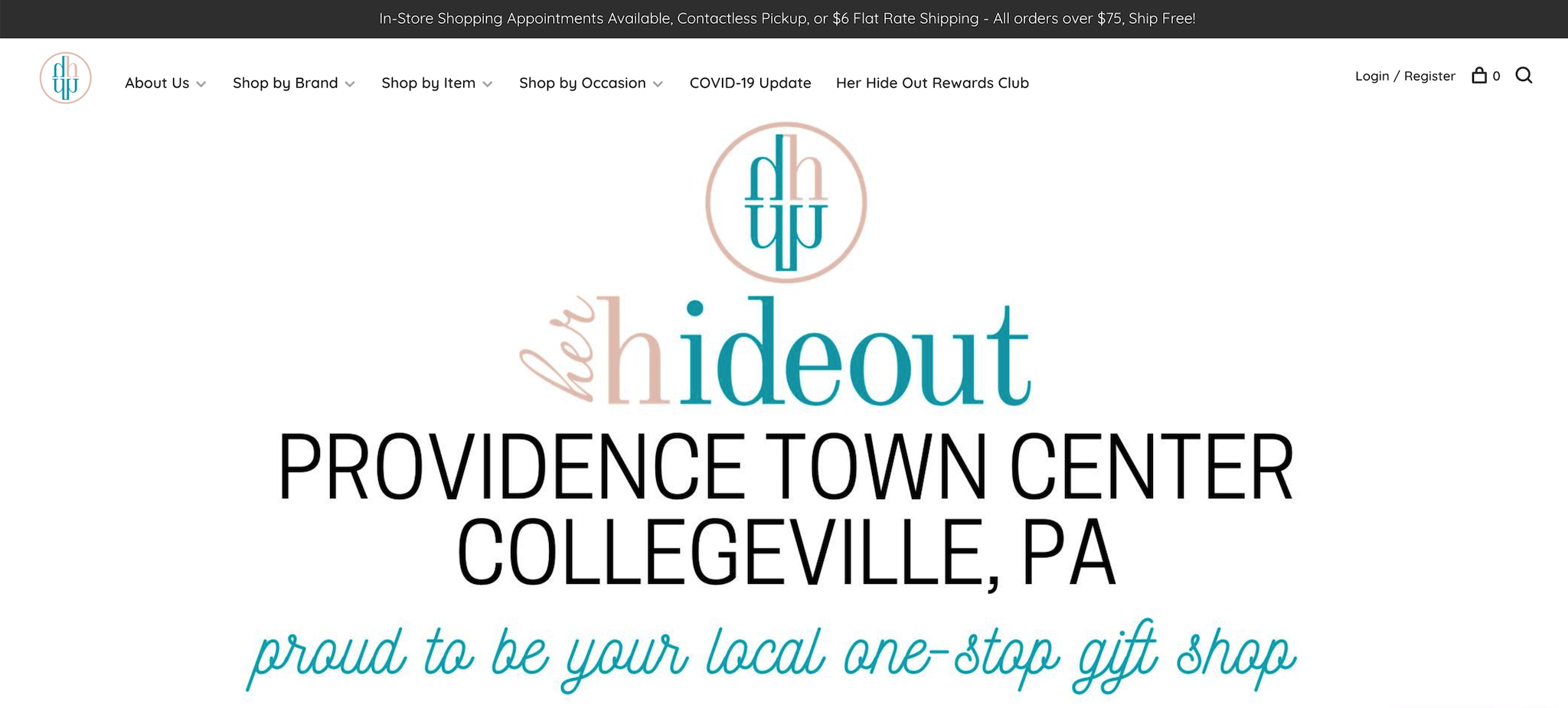 We also noticed right off the bat that once you've added a few items into your eCom, you can start to see the bones of the website, how it's going to look, and we knew it was going to be good.
You could see in real time how the website was taking shape and that inspired us because it looked so good. – Stephanie Fontaine, Her Hide Out
Once we figured out how to change fonts and colors, we saw it coming alive and, for us, it was really important that the vibe of our eCommerce shop matched the vibe of our store.
Lightspeed provided the means to do that. To make it custom to us.
How have you been able to overcome the challenges?
There are a lot of challenges. For example, our revenue now is completely different. We had to furlough all of our employees. Right now it's my mom, my sister and I running the shop.
Probably the next steps for us will be planning for the future, how we are going to open up again, how we are going to be able to manage people in our store and follow all the safety requirements for our state, like wearing a mask and setting up guidelines.
One way we've overcome the challenges is we've instituted contactless pickup. At checkout our customers can decide to have the item shipped or use contactless pickup. We have a large bin outside of our store's front door and once they place their order, they'll get an email with a link to our appointment calendar and they can select a time to pick up their order and not have to interact with anyone. We did that early on and it'll continue in this next phase.
However, one of the things we are going to start focusing on is how we will handle having customers in the store once we reopen. It's one of those things that's the toughest to plan at this point. It's not just about the health and safety of our customers, but it's also about ourselves and all of our staff. I don't necessarily know if I was walking into a store if I would be comfortable with someone giving me a temperature check.
It's all about finding that balance of what will work with customers and how the store operates while also keeping a certain level of safety. – Stephanie Fontaine, Her Hide Out
How has opening an eCom store helped throughout this process?
I think it has kept us relevant. We are on social media and we do the best we can, but we're not super active doing things like an Instagram Live or a Facebook Live.
We decided to really focus on this website, taking eCom and going for it. – Stephanie Fontaine, Her Hide Out
Our customers want to keep up and they want to know what's new in the store, and our site has allowed us to do that and kept us relevant at a dark time. They could get their Hide Out shopping fix, while giving our store other opportunities to still reach customers at the same time.
Everything has been absolutely positive from our customers. We even have people in other states that have been placing orders and they've found us on Google.
For us it's also realizing the importance of complementing our online store with Instagram and Facebook. We've been able to see the tie between someone that's on our Insta account and goes to our website and buys a product.
Early on we also linked our website to Google Analytics and started watching it. That's also really opened us to what people are searching for at a specific time of day.
All of this has been a huge eye-opener on how important eCom is to learning key metrics. We get excited when people buy things in store, but online we also get that excitement.
While in store there's a limit to the people that can reach us, there's no limit to online. – Stephanie Fontaine, Her Hide Out
What advice would you give other stores that are currently facing similar challenges?
Probably the fact that everyone needs to adapt, really embrace the change and run with their ideas. I don't think we would've ever bit the bullet and done eCom but because of COVID-19, we had to adapt and embrace the change and what we're left with is going to have such a positive impact on our business moving forward and we're running with it.
What new tactics are you incorporating into your business strategy now that you plan to maintain in the future?
We are trying to be more visible on social media, and how often we post will likely change. We also send out weekly emails and now that we have eCom we can show product photos and link them to the product page on the website. All of that helps us with our metrics. If they opened their email at 7:30 and clicked on the product and they purchased that product we would be able to see that. Before eCom they would see the email and go to the store and would be looking for that purse in the store, but now they can click directly and buy it.
We also added Lightspeed Loyalty last year and we launched it to our VIP customers. We decided not to launch it to everyone at first because we wanted to start off rewarding our top customers. With eCom, we launched Loyalty to anyone that signs up and if they have an account they will have access to it. We have definitely seen an increase of customers reaching out to check if their points apply to their eCom order. In the future, Loyalty is definitely going to take a new look when we reopen and it should be opened up to all our shoppers.
How do you think the retail industry will permanently adapt and innovate in reaction to the coronavirus?
I think it will never be the same again. This pandemic has changed not only people's mindsets personally, but also professionally and emotionally, and it has created this landscape of going out into the world with more kindness and grace.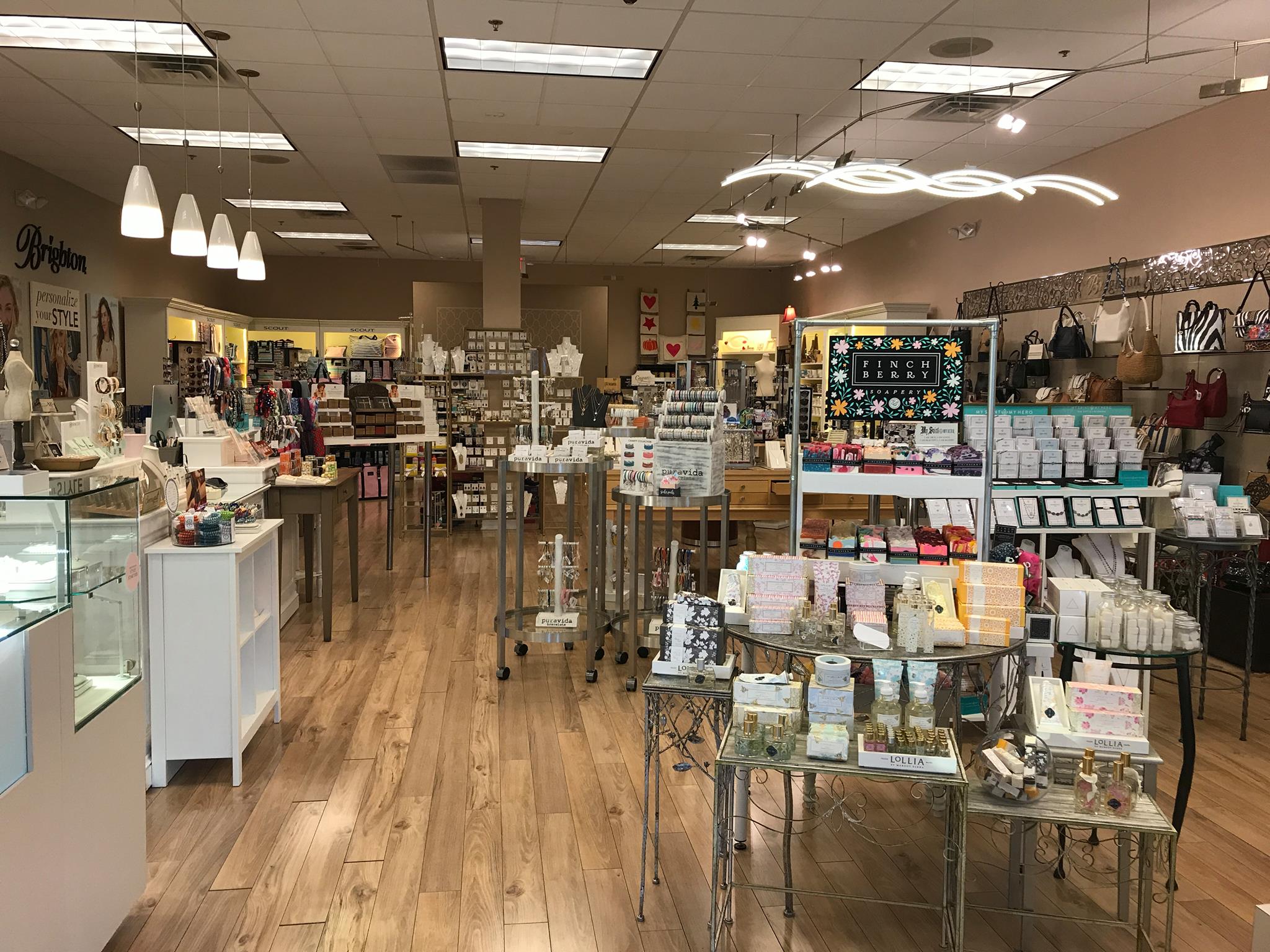 When it comes to shopping and choosing your store it's going to put more of a focus into choosing and supporting communities and small businesses, going local and building up those businesses so that they stay around.
It's definitely going to bring the focus back to wanting to support and rally your neighbors and local businesses because they are the ones you feel comfortable and safe in. – Stephanie Fontaine, Her Hide Out
Finding long-term solutions in the present
What began with a young entrepreneur straight out of high school has grown into a longstanding premier ladies' accessories and gift boutique in Collegeville, Pennsylvania.
Her Hide Out has demonstrated that even in the most exceptional of circumstances, there are ways to adapt your business for the better, continue to roll with the punches and succeed in the unknown.
In time, Her Hide Out has proven that sometimes immediate solutions can pave the way to building successful long-term strategies for the future.
For Stephanie, it's all about analyzing your options and "not being afraid to take a plunge." If you find an opportunity, "you should go with your gut and take it."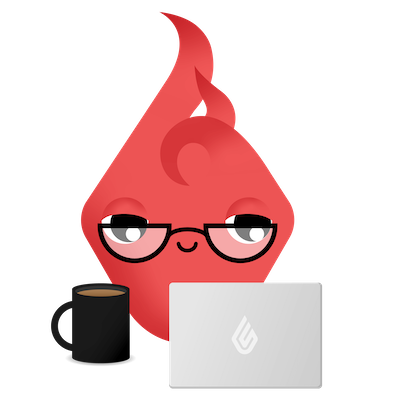 News you care about. Tips you can use.
Everything your business needs to grow, delivered straight to your inbox.