City Spotlight: The Best Places to Shop in Los Angeles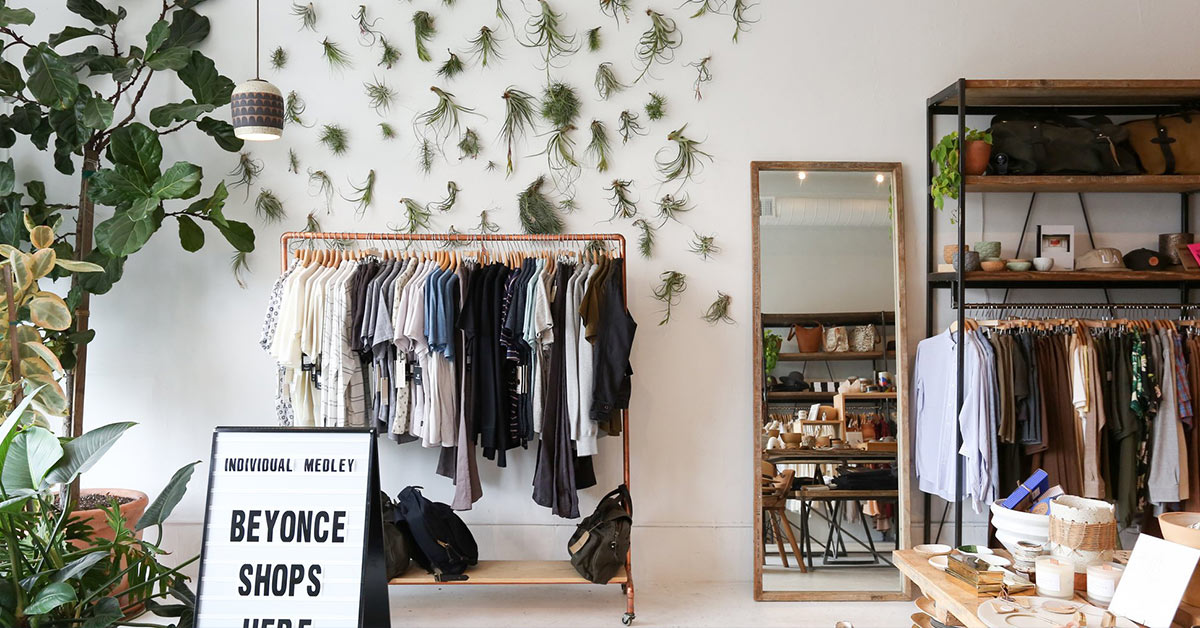 Los Angeles is a melting pot city with a wide range of cultures, scenes, and communities. It's no surprise that this amalgamation has given form to one of the most unique retail centers in North America. In this post, we highlight some of our favorite retailers in LA—everything from high-end vintage clothing to skate and street style. Whether you're a lifelong LA resident or just passing through, these are the retail spaces to explore in the City of Angels.
441 N Fairfax Ave, Los Angeles, CA 90036, USA
With its LA-based flagship store, RIPNDIP is an immersive brand experience that has built an instantly recognizable identity. Check out the custom skateboards and merchandise—all epitomizing their no holds barred approach to unique skate style.
Don't miss:
Nermal, the iconic blue-eyed cat is the company's mascot and can be found adorning a wide range of apparel and accessories.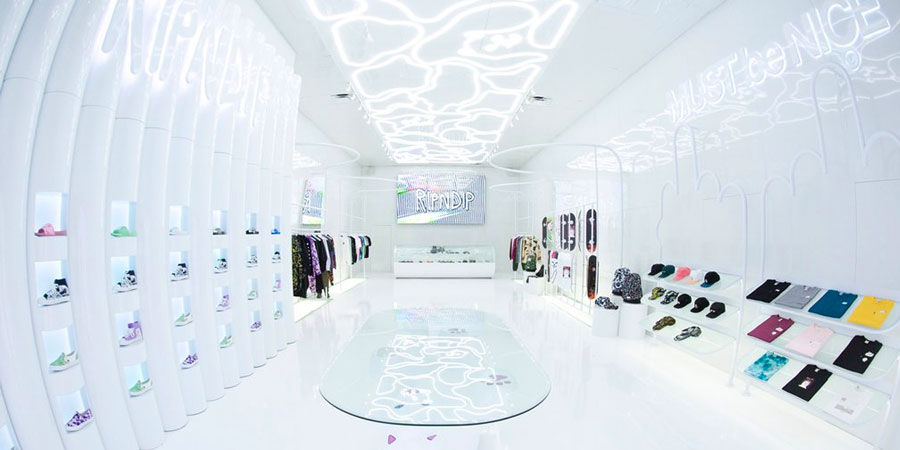 8006 Melrose Ave, Los Angeles, CA 90046, USA
For those seeking out for high-end collectible vintage apparel and accessories for women, look no further than Resurrection Vintage. The shop has been a LA mainstay since opening its doors in 1996.
Don't miss: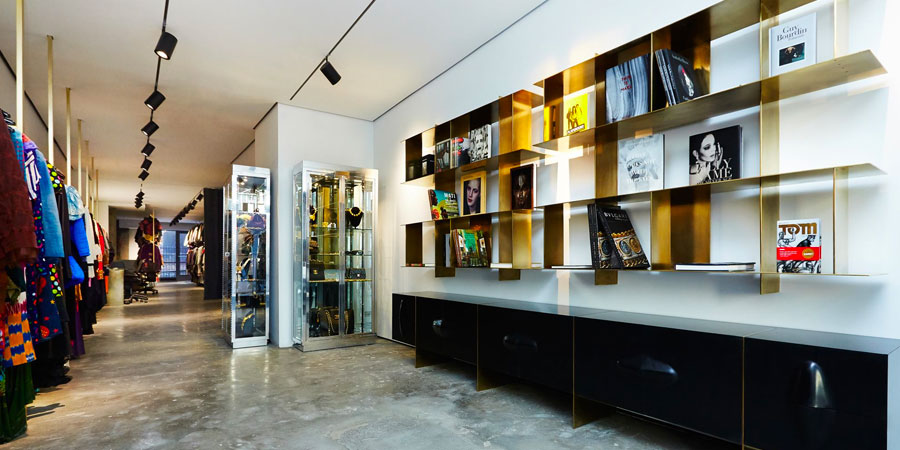 205 W 7th St, Los Angeles, CA 90014, USA
More than a fashion brand, PSC stands for a philosophy, a way of being, a belief that fashion is a language that brings people with the same values together. Their flagship LA location features formal clothing, leather goods, and of course, ties and pocket squares.
Don't miss:
Pocket Square makes high-quality custom suits from over 1,200 fabric choices. Made locally with style in mind and attention to craftsmanship.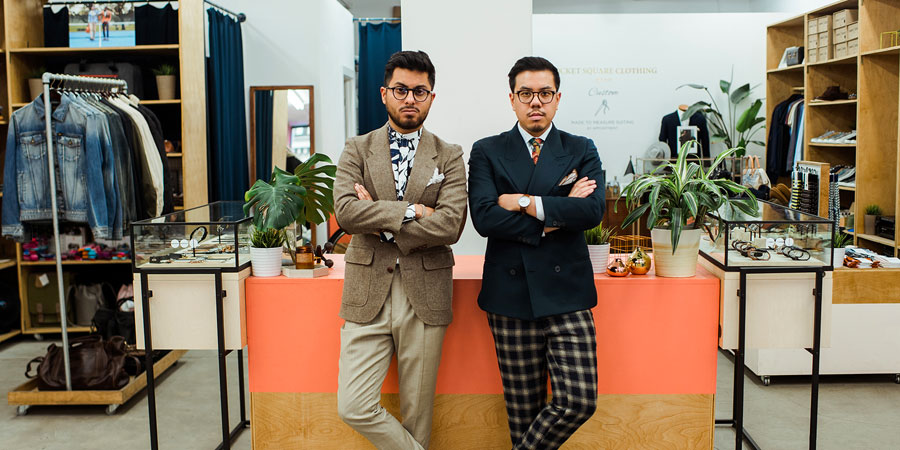 3176 Glendale Blvd, Los Angeles, CA 90039, USA
Love of community is at the core of Individual Medley, whose focus is to showcase independent artisans and products. Owners Monica Navarro and Justin Boyes source unique products from all over the world and often feature creative workshops in-store.
Don't miss:
The handmade ceramics are totally unique conversation pieces. We're especially fond of the Big Gulp and In and Out style ceramic tumblers.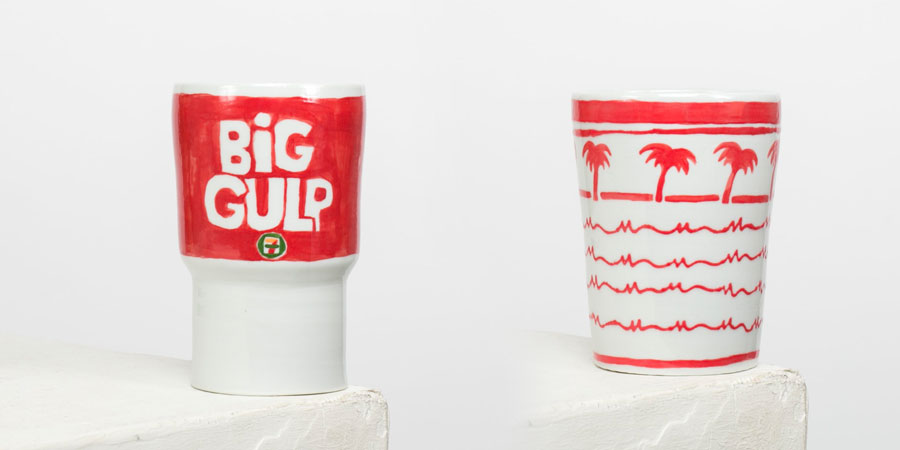 1408 3rd Street Promenade, Santa Monica, CA 90401, USA
Known for its wild styles, Chilli Beans is bringing it's Brazilian pepper to North America. Collaborations with designer and musicians have made Chilli Bean the de facto sunglass experience for anyone seeking something outside of the ordinary.
Don't miss:
Sunglasses, sunglasses, sunglasses. Chili Beans launches an average of ten new styles of sunglasses per week, so you're sure to find a pair that are distinctively 'you'.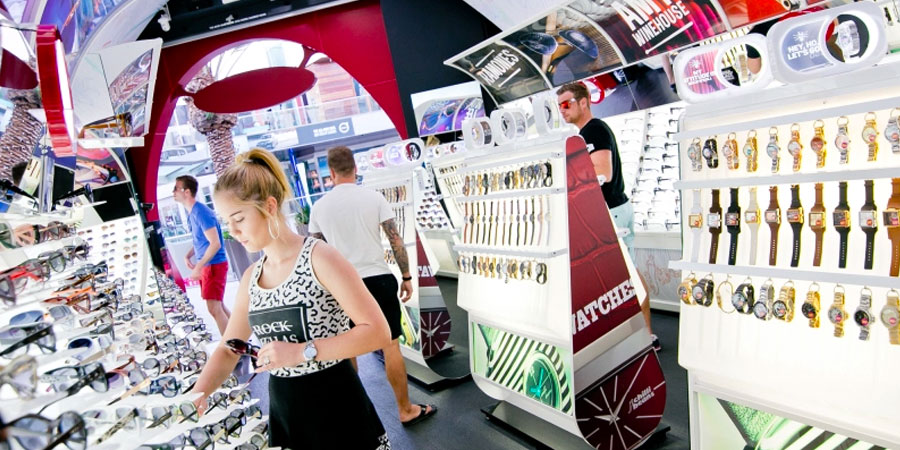 6801 Hollywood Blvd #201, Los Angeles, CA 90028, USA
The official distributor of Ru Paul merchandise, the Sweet Hollywood candy shop is an experience for all senses. Covering 25,000 square feet and in the heart of Hollywood, this is a must-stop for anyone visiting The City of Dreams.
Don't miss:
Sweet sells a variety of chocolate bar collections. Popular bar series' include comic characters, celebrities, and California.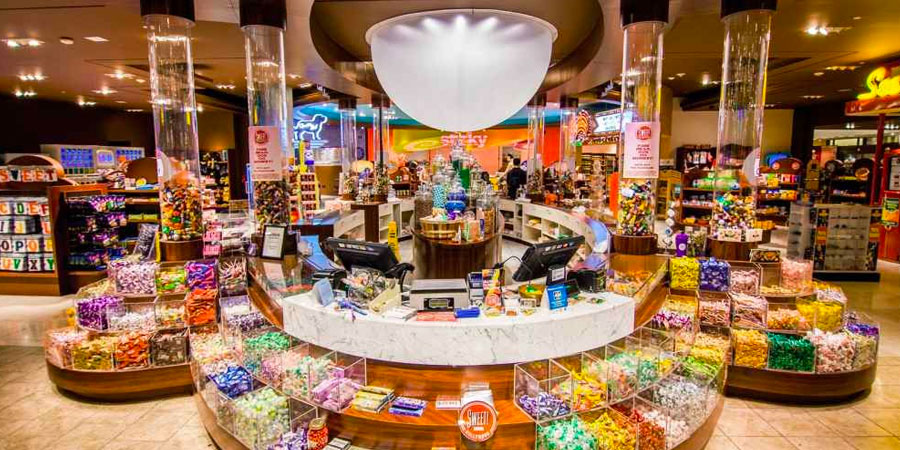 767 S Alameda St #180, Los Angeles, CA 90021, USA
With a passion for learning about and sharing wine, spirits, and supplies, Flask & Field is LA's best independent wine and spirits shop. From event curation and hosting a wine club to creating unique spirit collections for visitors, the store offers an incredible collection for those who want to discover something new.
Don't miss:
Check the store's calendar to discover upcoming tasting events. Featuring wines, whiskeys, mezcal, and more, you'll gain an in-depth education while you imbibe. Salut!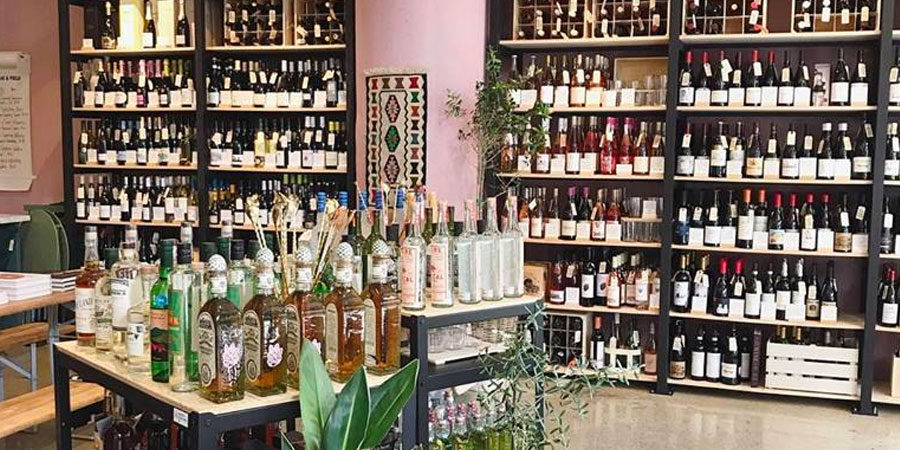 115 S Fairfax Ave, Los Angeles, CA 90036, USA
Open since the 1960s, this iconic Los Angeles hotel brings together a market, several boutiques and a distinct sense of local independent culture. Combining classic LA charm with a modern twist, this boutique hotel is rich in history and style.
Don't miss:
Art lines the halls and rooms of the hotel. Each guest room features a custom made, one-of-a-kind installation box, each by a different artist, showing their interpretation of the "farmer's daughter" lifestyle.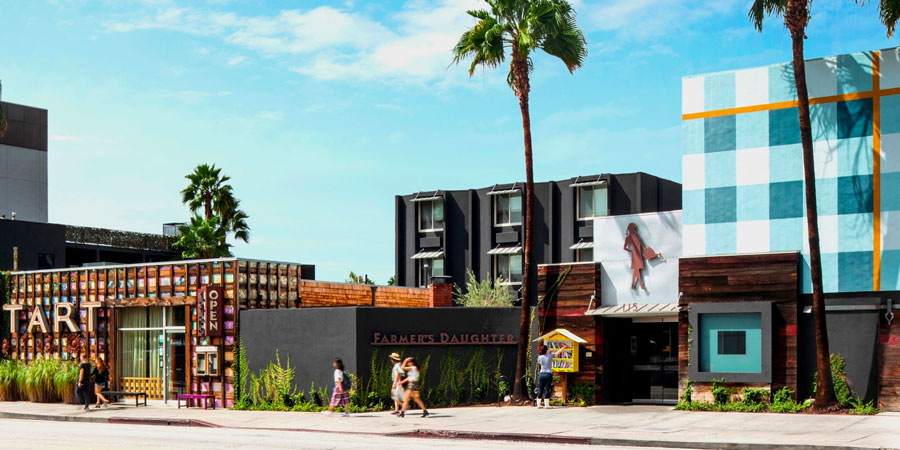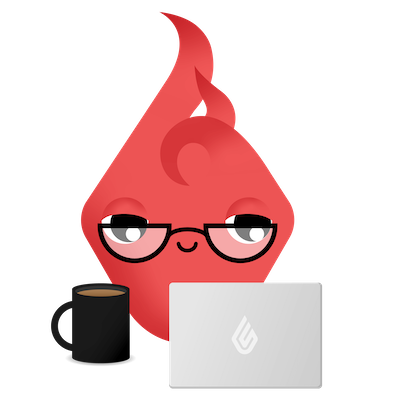 News you care about. Tips you can use.
Everything your business needs to grow, delivered straight to your inbox.