Move to our unified Lightspeed Retail and Lightspeed Payments platform
To provide you with all the tools you need to grow your business, we're unifying Lightspeed Retail and Lightspeed Payments. Together, they'll help you run your business more efficiently.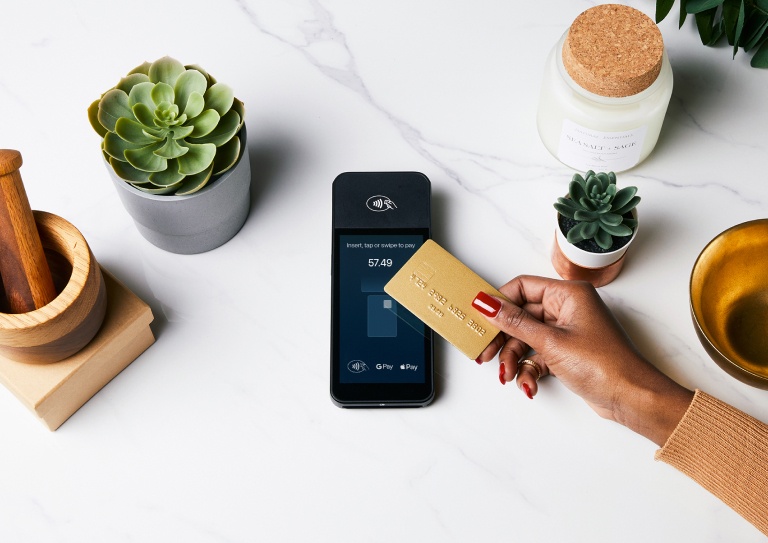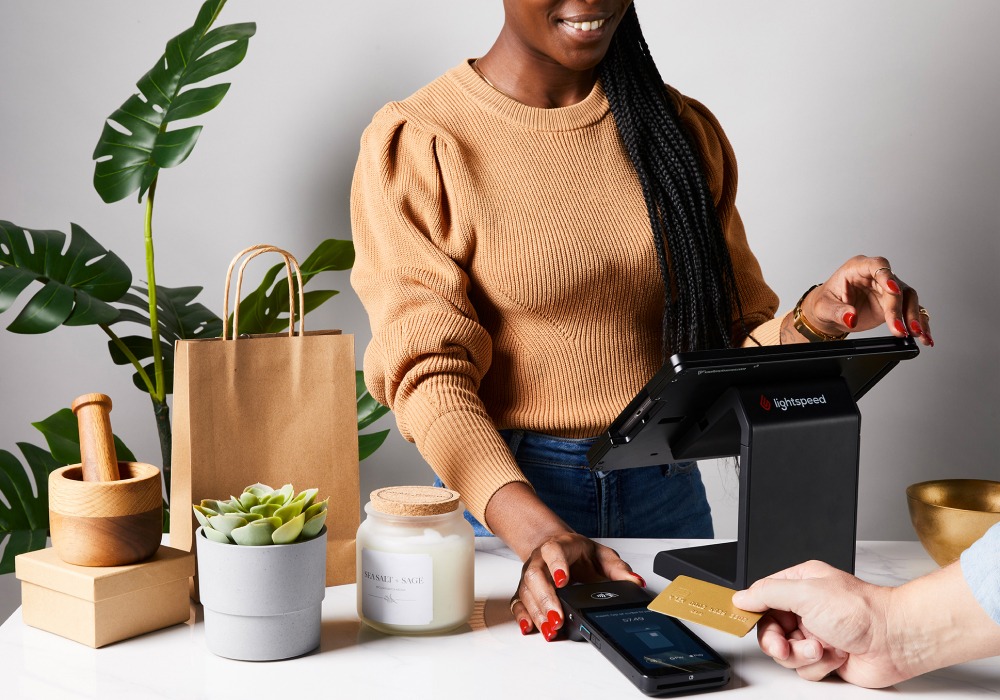 How Unified Payments + POS helps streamline your business
At Lightspeed, we're driven by our mission to develop and deliver the very best products and services for retailers. We believe that a combined platform offering is the best way for us to reduce the complexity and cost while increasing our ability to adapt to the developments in the dynamic payments market, which ultimately results in a better overall product for you.
We're here to make this change as easy as possible.
We know there's a lot involved with switching payment processors, and as your partner, we want to ensure we're not implementing changes that will impact your business' bottom line.
Elevate your payment processing—and save money doing it.
Moving to Lightspeed Payments is easy and cost-effective.
Pay less for payment processing; we beat the competitors' rate 70% of the time**
We'll buy out your existing payment contract and cover termination costs*
Get simple and transparent pricing with no hidden fees and no markups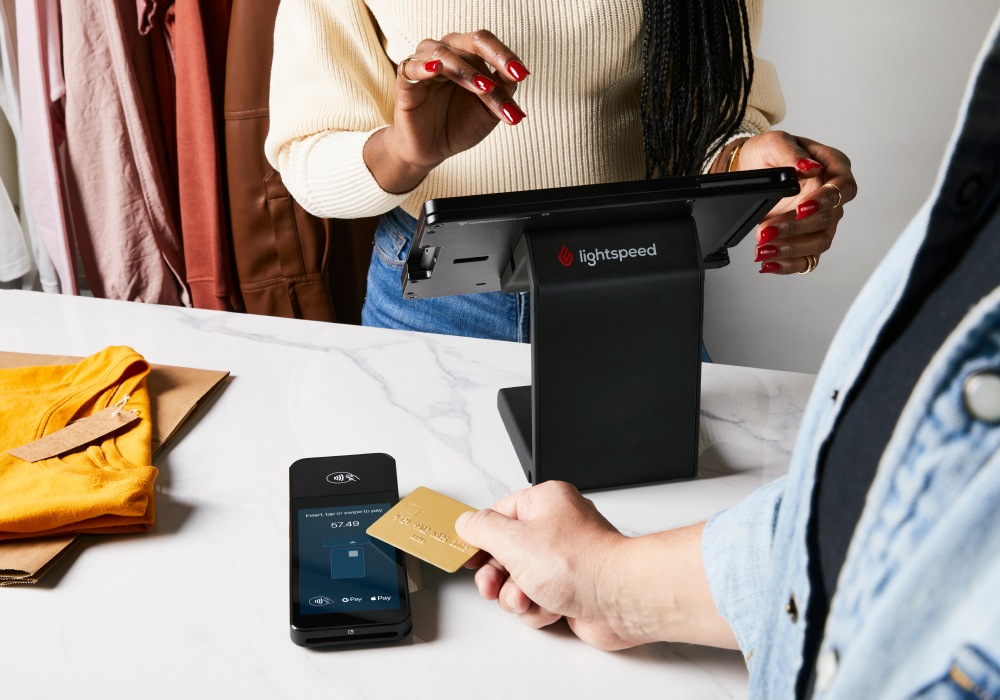 Seamless and hassle-free migration.
Get assistance and support every step of the way.
Have an on-site technician migrate your business to Lightspeed Payments and get transactional fast*
Claim your free terminal replacement and let us make your transition even easier*
Enjoy up to 24/7 customer support at no additional cost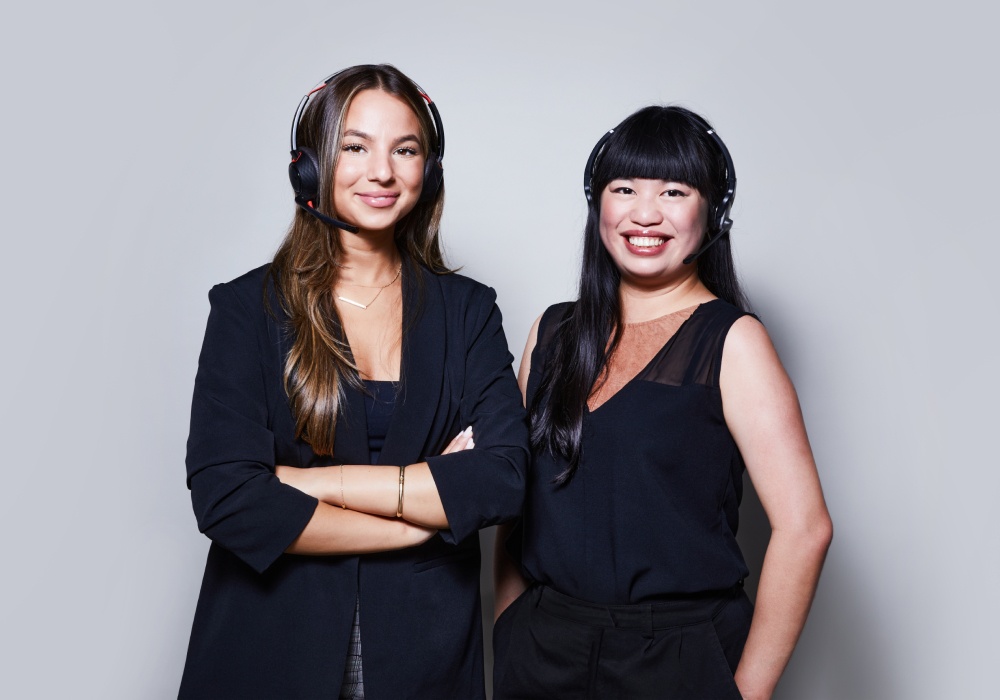 Even more features to help you stay competitive.
Drive revenue and improve efficiency with powerful capabilities built into Lightspeed Payments.
Speed up checkout with automated amounts
Simplify bookkeeping with integrated accounting tools
Streamline reporting with batch reports and settlements right in your POS
Increase revenue through built-in tipping functionality and other features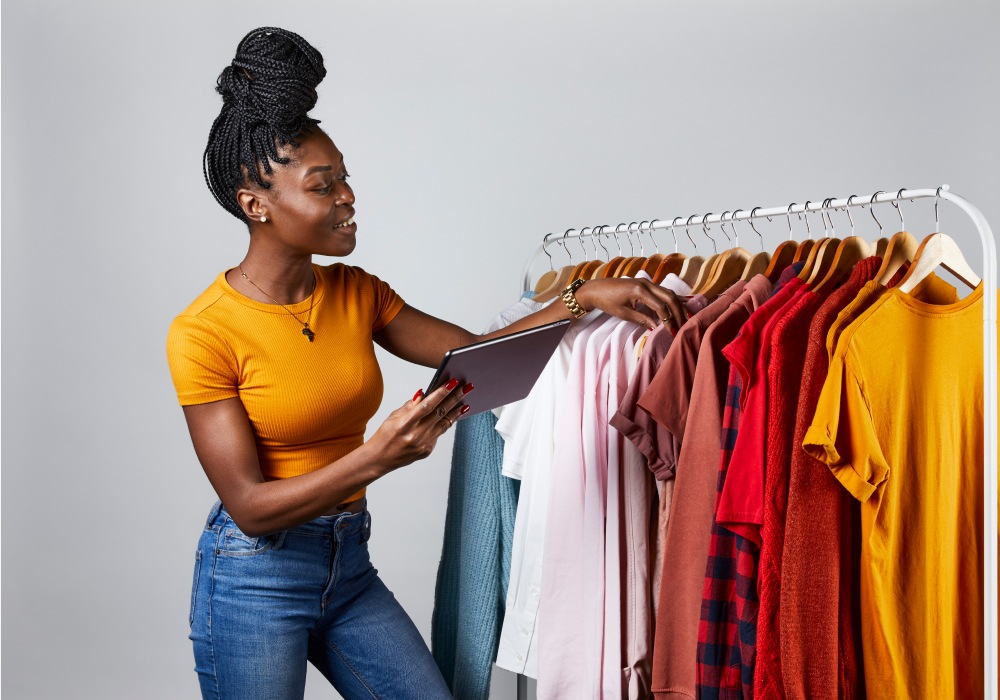 Capabilities exclusively for Lightspeed merchants.
We're constantly enhancing Lightspeed Payments. Here's a sneak peek at what's coming soon.
Faster funding times including next day and instant deposit options
Standalone mode lets you process payments without initiating the sale in your POS
A roadmap stacked with plenty more for 2023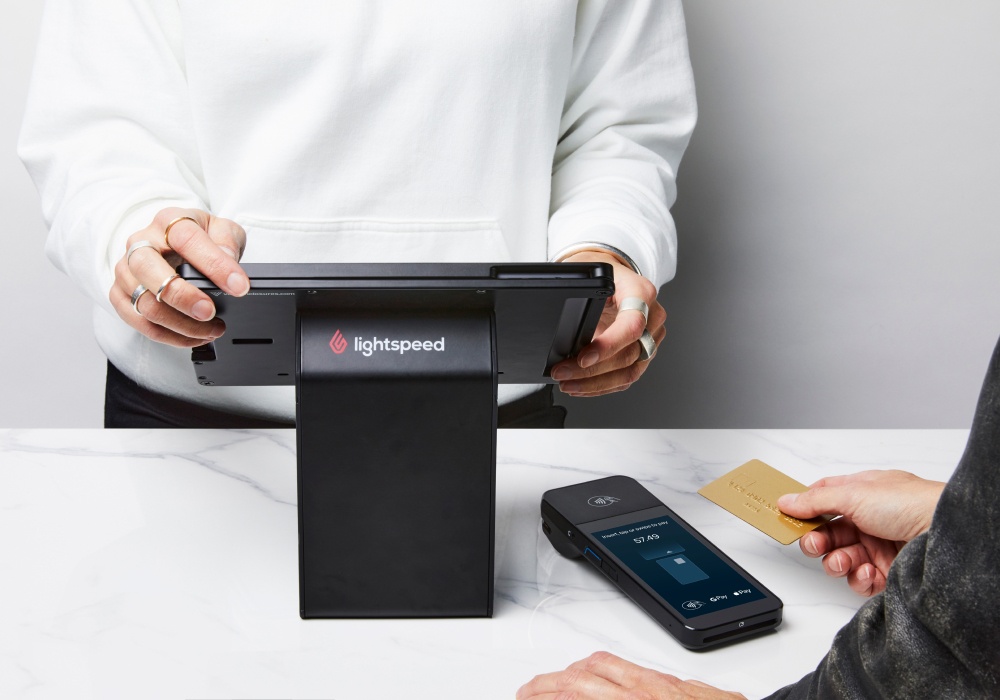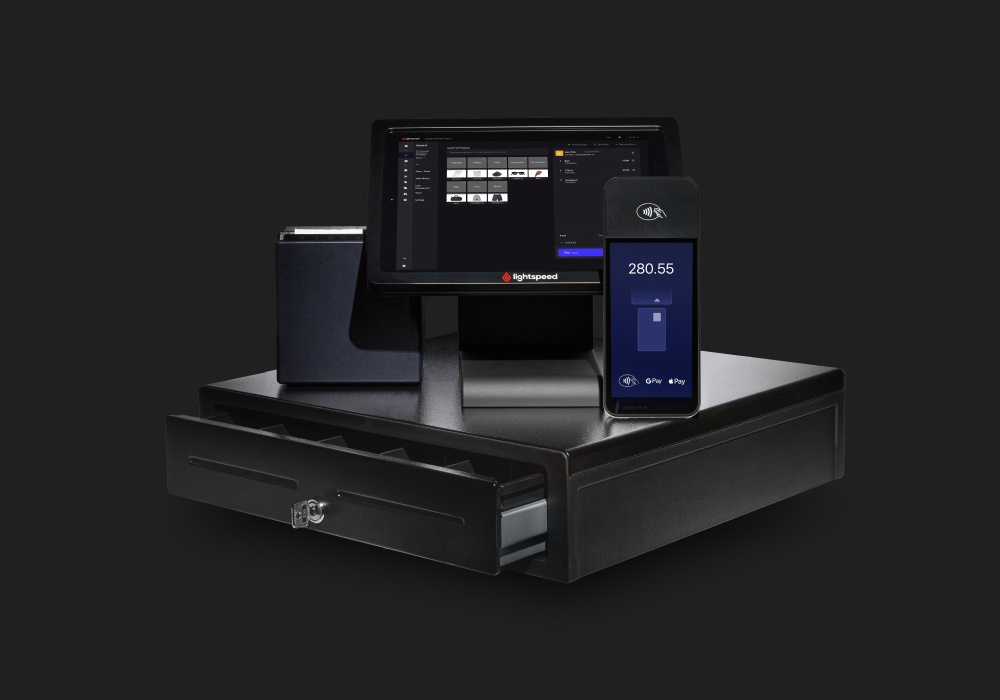 Make the switch to a fully integrated system.
In the constantly evolving world of payments, it's become increasingly challenging for us to continue to support the multitude of third-party payment processors utilized by customers alongside our core POS platform. We don't believe you should shoulder the burden of these costs. By vertically integrating our payment processing, Lightspeed is able to provide you with processing rates that are highly competitive. This also allows us to continue developing and innovating payment features that will accelerate your business and delight your customers.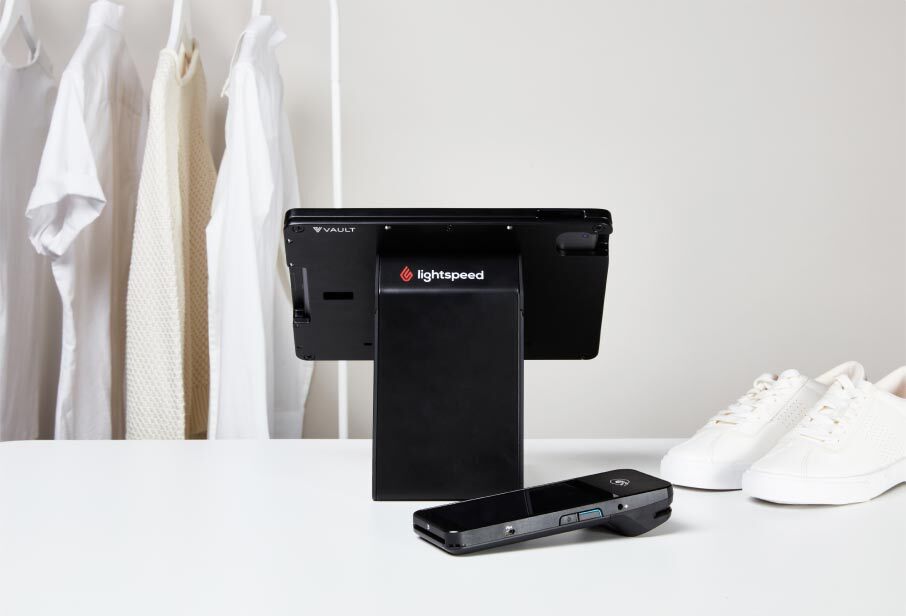 Next steps
We're excited to set you up with Lightspeed's Unified Payments and POS platform! As part of this change, your POS subscription will now include Lightspeed Payments. However, if you choose to use Lightspeed Retail without Lightspeed Payments, we will be implementing a transaction fee. Please see below for more details on the transaction fee or get in touch with your Account Manager for more information.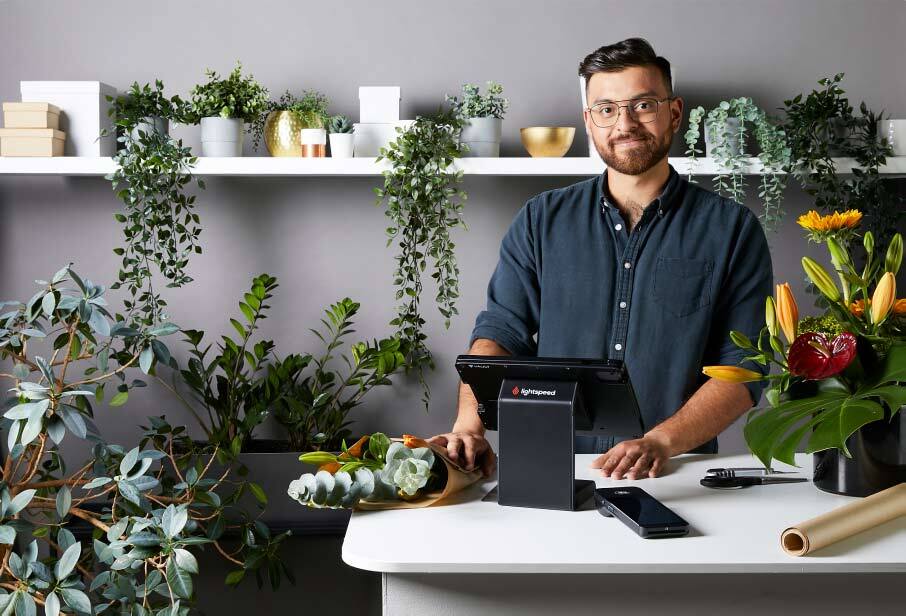 Start your transition to Lightspeed Payments.
Submit your application before the end of your notice period to avoid a transaction fee. Have questions or concerns? Get in touch with your Account Manager directly.
Need help with Lightspeed Payments?
Fill out the form below and someone will get back to you.
Your questions, answered.
Why is it mandatory for me to use Lightspeed Payments?

Lightspeed is on a mission to enable merchants to simplify, scale and ignite their businesses. With this change in our product, we're simplifying merchant experience by integrating payments into their POS system. This change also allows Lightspeed to accelerate development of the more innovative payment and POS solutions, ultimately creating more value for our merchants.
Who can I speak with for questions about getting set up on Lightspeed Payments?

You can apply here or reach out to your Account Manager for more details.
What if I can't sign up for Lightspeed Payments within the timeframe I've been given?

If you're unable to apply for Lightspeed Payments within your notice period, we will be implementing a transaction fee that represents an additional $400 a month for lower volume merchants and up to 0.58% of monthly transaction volume for higher volume merchants until you switch.
What is a transaction fee?

The transaction fee represents a monthly cost that's charged when merchants are using non-Lightspeed payment providers. It is designed to cover the extra work and costs Lightspeed incurs from maintaining third-party processors. You can avoid the transaction fee by switching to Lightspeed Payments. You can also contact your Account Manager for more information.
I have a question about my contract and legal T&Cs, who can I reach out to?

You may contact our support team or reach out to your Account Manager directly if you have any questions or concerns about your contract and Lightspeed's Terms and Conditions.
How can I apply for Lightspeed Payments?

Click here to apply and follow the steps to start your application process.
I'm ineligible for Lightspeed Payments, what now?

If we have determined that we're unable to support payments for your business, for reasons determined by Lightspeed, you can continue using your current payment processor and no transaction fee will apply. If you have any questions, please reach out to your Account Manager.
I am already locked into a contract with my current payments provider, what can I do?

We offer contract buyouts and can cover termination fees if needed. Please reach out to your Account Manager who can help you with your current contract.
What payments rate will you offer me?

Please get in touch with your Account Manager who can discuss your rates in more detail.
How will I know what my transaction fee will be?

The transaction fee we're implementing will be an additional $400 a month for lower volume merchants to up to 0.58% of monthly transaction volume for higher volume merchants. Please reach out to your Account Manager for more details.
I've signed up for Lightspeed Payments but I haven't received my terminals yet, where can I track their delivery?

Once your Lightspeed Payments application has been successfully submitted and you've placed your order for your terminal, you can check the status of your shipment here:
CAN: https://store.lightspeedhq.ca/products/account
USA: https://store.lightspeedhq.com/products/account
I'm having trouble getting Lightspeed Payments up and running, who can help?

Please reach out to your Account Manager who can assist you in setting up Lightspeed Payments.
I already have working payment terminals, will these work with Lightspeed Payments?

Chipper and WiseposE that have been purchased through Lightspeed will remain compatible. Any other payment terminals will have to be replaced.
What if I have already submitted an application?

Contact your AM and we will get your application approved as soon as possible
Excluded merchants include (i) merchants referred by Lightspeed that process payments directly with Cayan or its affiliates as of May 1, 2023 and (ii) merchants that process payments with Propay as of May 1, 2023.



*Terms and conditions apply
**Comparison in each case based solely on processing rates of the prior provider of the potential customer from January 2021 to February 2023 in the United States and Canada. Comparisons were performed internally and are limited to certain products offered by Lightspeed and its affiliates and where comparison data is available. Rates can vary depending on the individual circumstances of a customer, geography and a variety of other factors, and past rates may not be indicative of future rates offered.