Integrations
Our integrated partners offer unique services that seamlessly integrate with Lightspeed POS, allowing you to run your business at full capacity.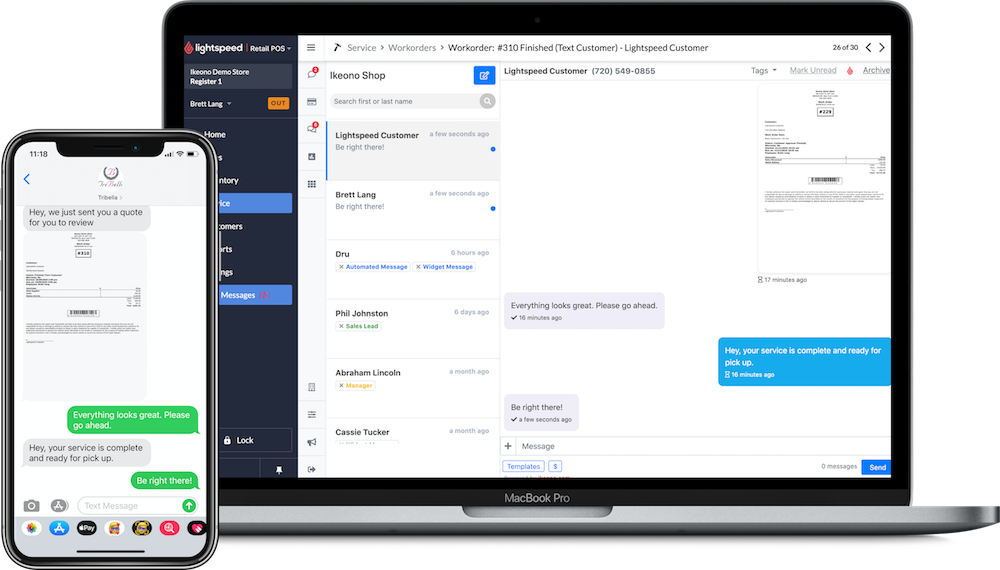 Featured partner: Ikeono
Connect with your customers seamlessly throughout Lightspeed Retail and eCom by using Ikeono Business Texting.
Text-enable your business phone number to send and receive text messages and high resolution picture messages with your customers.
Streamline your business with automated text messages based on Lightspeed work order statuses and a fully automated customer feedback system.
Send custom branded invoices to your customers, offering a convenient and contactless way to pay.