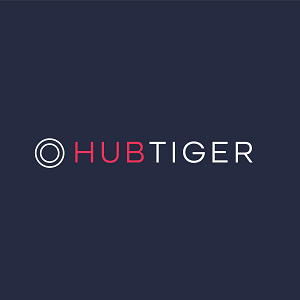 Hubtiger: Bike shop management
Hubtiger
Hubtiger manages all workshop operations, including online bookings, job card scheduling, automated communication and service reminders.
Hubtiger aims to help bike shops do better business by improving workshop efficiency, increasing revenue and enhancing the customer experience.
For the cyclist
For the cyclist, Hubtiger is a mobile app, which helps them look after their bikes by integrating into Strava and tracking the bike down to each component and letting the cyclist know when they need to service. Cyclists can then book their bike in with the preferred bike shop, track the service and pay instantly.
For the bike shop
For the bike shop, Hubtiger is a web solution, which manages everything from online/app bookings, job card scheduling, automated/direct communication, quote approvals and finally pushes the quote through to Lightspeed as a "parked sale". Hubtiger will also send automated sms reminders to customers who have not serviced their bike in 6 months.
Our vision is to connect the cycling ecosystem to enhance the experience of all. Hubtiger is currently in 6 countries, 6 languages and has processed over 55,000 bike services.
Free trial, Month-to-month contract and can be canceled anytime. Setup is less than an hour and training is just as seamless!
Testimonials
"When we read in The Bicycle Retailer all the things that Hubtiger can do, we didn't believe it so we immediately contacted them to try the system. We have been using it now and it is more awesome than we expected. We are now a 100% digital shop. It is a game changer for the cycling industry." -Ricardo Rios, BikeXtore, Mexico City
"We are constantly pushing boundaries to provide a top-level experience for our customers to ensure their bikes are in peak condition. With Hubtiger, we can monitor usage and service history of our customers' bikes, down to each component" -Trevor Marshall, Regional Retail manager for Specialized 
"We pride ourselves on going out of our way to take care of our customers. We do that with a combination of great people and great tech. Hubtiger is the great tech in that equation, helping us achieve a great customer experience, whil making our workshop as efficient as possible." -James Ezra, MC Cyclery, Sydney Australia
Category:
Product:

Retail