EPOS till software for your retail store
Get to know Lightspeed POS with a 14-day free trial.
No obligations.
EPOS till software for retail
Get a complete overview of your business with robust EPOS till software that helps you manage every aspect of your store. Whether you have a single store or multiple locations, Lightspeed Retail provides a complete management solution from a single platform. Easily manage your inventory, process transactions, and pull up real-time reports on sales, employee performance and more.

Our cloud-based solution gives you the flexibility to access your store's data whether you're on the sales floor, in the back office, or on the go. View every aspect of your store's performance from an iPad at any time, from anywhere. Our EPOS till software will simplify and enhance your day-to-day operations so that you can take your business where you want it to go.

24/7 support
Access our support heroes anytime at no additional cost. No matter the issue, we're here to walk you through any challenges.
Robust inventory management
The backbone of Lightspeed is our detailed yet easy-to-use inventory management system. Upload all your product info and skus with no limit to items.
Cloud-based reporting
Access your account anywhere, anytime, on any device for maximum flexibility. Being in the cloud means your system is completely secure and always up to date.
PC & Mac compatible
Whether you're a Mac or PC user, we've taken the right technical steps to make sure our point of sale works on any device, so you can run your store your preferred way.
Pricing
Lightspeed offers a variety of pricing plans that are designed to meet your specific retail needs, by taking the number of registers and employees your store has into consideration. Choose from monthly or yearly pricing plans that can be easily upgraded as your business expands.

Learn about our pricing options here.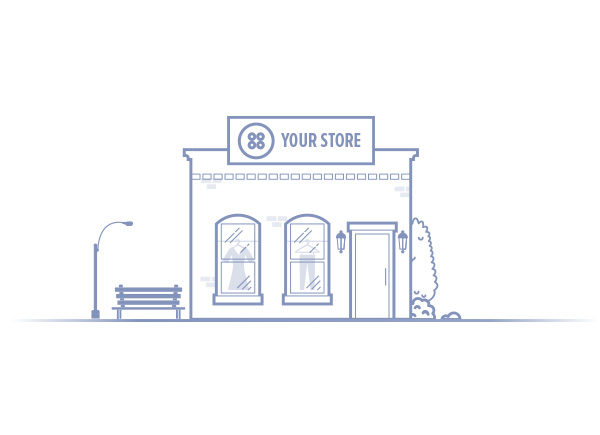 Lightspeed Retail features
Streamlined inventory and order management ensures that your stock levels will remain where they should be. Offer a variety of payment methods and engage with your customers like never before by tracking customer preferences to give them a shopping experience that will keep them coming back. View a full list of what our robust EPOS till solution can do for your retail store.


Creeds Collective
"

Lightspeed Retail has been able to give us access to reports at the end of the day that tell us who is selling the most and what needs to be replenished. Those numbers are so important to us.

"
Soho, NYC
Explore the world's most powerful POS for free.
14-day trial. Unlimited access to all features. No credit card required.