The next generation POS cash register
Do more than just ring up sales.
The cash register with scanner for your store
Ever wished your cash till could do more? Lightspeed is bringing the top-tier technology used in big box stores to independent retailers alike. Keep track of your customers and their preferences, process purchase orders, create custom reports, integrate eCommerce and much more, right from your POS.
The online cash register for your eCommerce
Seamlessly integrate your online store with your in-store POS to streamline all your operations from inventory and analytics to customer profiles and sales. Ensure your customers receive the same experience no matter how they choose to shop with our all-in-one POS omnichannel solution.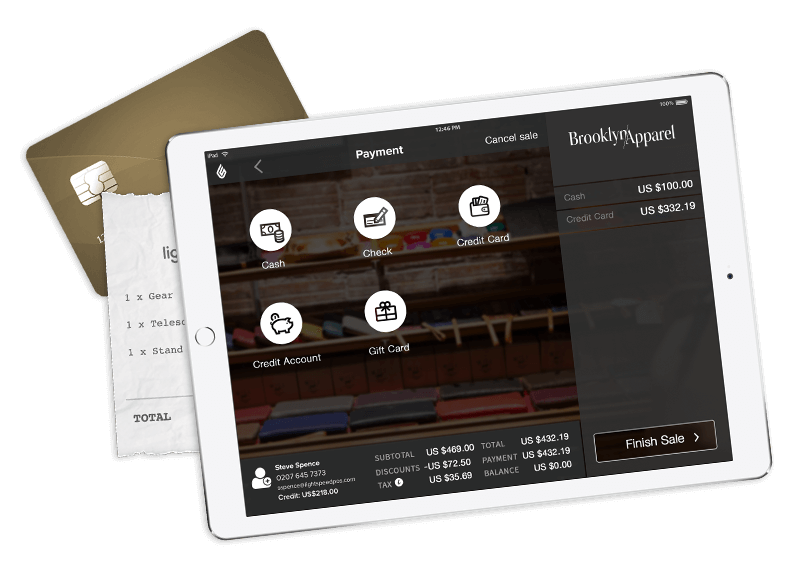 Privacy for my customers and my store
Trust is important. You work tirelessly every day to gain it from your customers, but without the right tools, it can easily be lost. This is why our cash register software is fully compatible with EMV and NFC-based payments, including Apple, Samsung and Android Pay. Whether it be swipe, chip or contactless, offer all the payment options your customers expect all while protecting their privacy.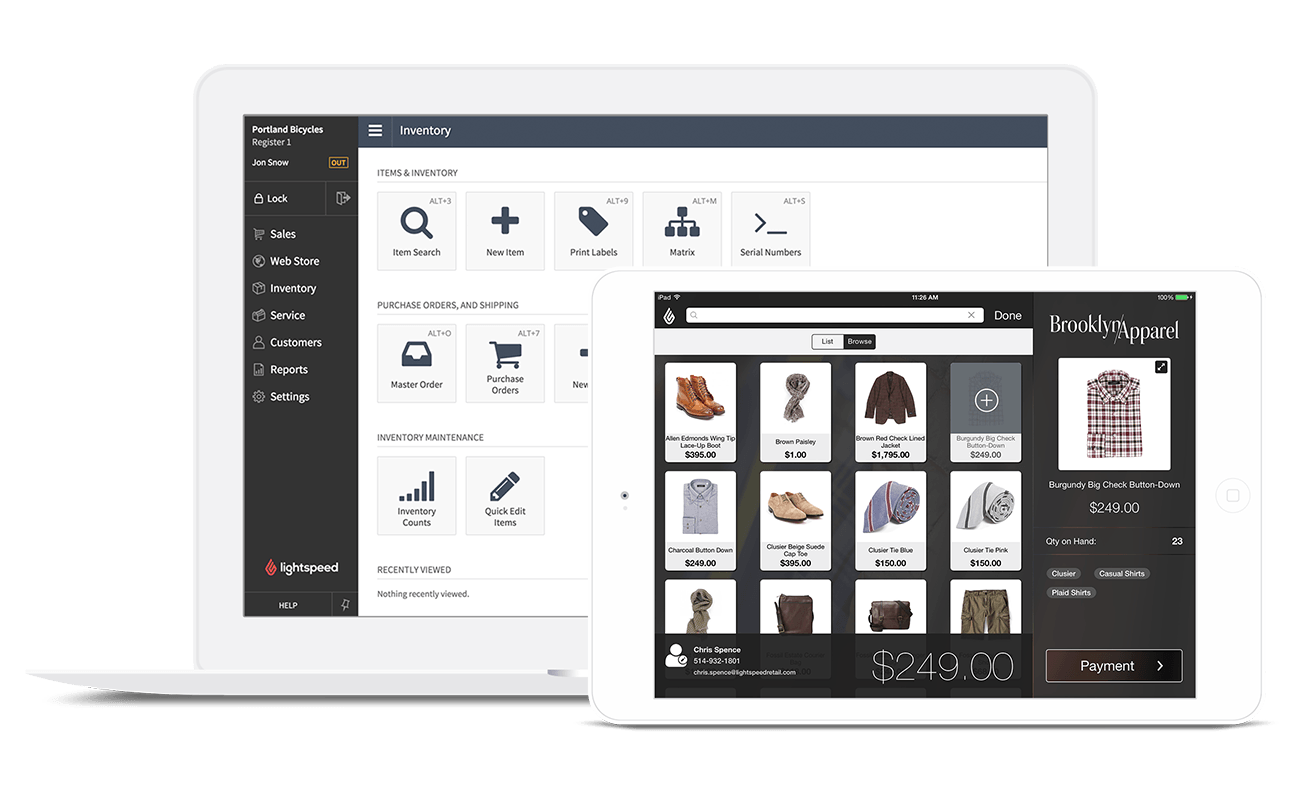 A POS that goes where you go
A mobile POS is the flexibility your business needs. The liberty to conduct sales on the shop floor, or check inventory from the dressing rooms, rather than running back to the counter every time, is an incredible time-saver. Have a meeting with a vendor and need your inventory data? Want to check up on your team's sales on your day off? On your way to sell your products at a local market? Just grab your iPad; you're all set!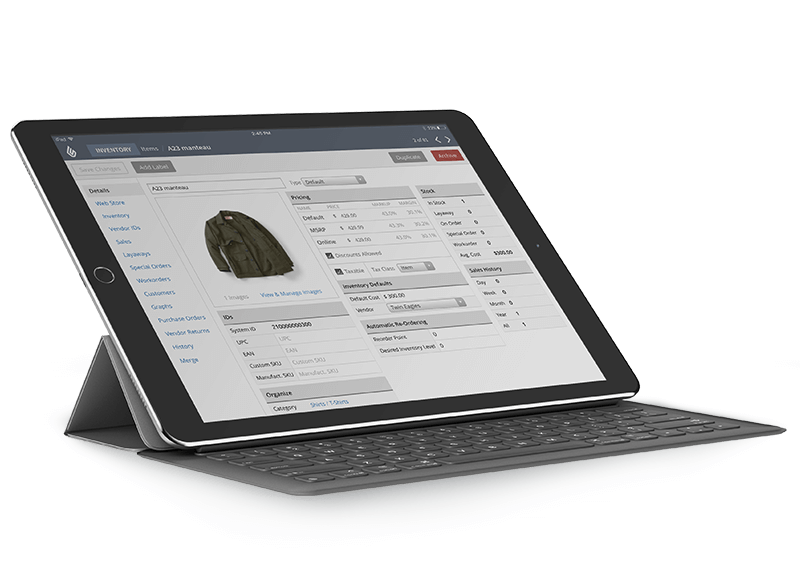 Your entire business on one screen
Spreadsheets slowing you down? Make life simple by keeping your sales, inventory and reports all in one place with Lightspeed POS. Whether you prefer a Mac, PC, iPad or tablet, access all the information you're looking for from anywhere and stay on top of your business, always.
A memorable experience for every customer
Lightspeed POS makes it easy to make every customer feel like they have your undivided attention when they walk in. Quickly access their preferences and sales history from their profile and ask for their feedback on the last item they bought.
Explore the world's most powerful POS for free.
14-day trial. Unlimited access to all features. No credit card required.