Meet the only retail POS system you'll ever need
Grow your business and delight shoppers with Lightspeed Retail. Our one-stop retail POS platform enables you to sell everywhere and makes retail management a breeze.
Offer the best retail checkout experience.
Lightspeed Retail has the software you need to delight shoppers at the checkout counter and beyond. Whether you're using a laptop, PC or tablet, Lightspeed Retail lets you stay on top of your sales and customers.
Keep the lines moving with fast checkout features like Quick Keys and product lookups
Accept all payment types, from credit cards to mobile and contactless payments
Personalize the customer experienceby collecting shopper details at checkout and adding notes to your sales
Get a retail POS that meets your needs with custom fields and customizable buttons and receipts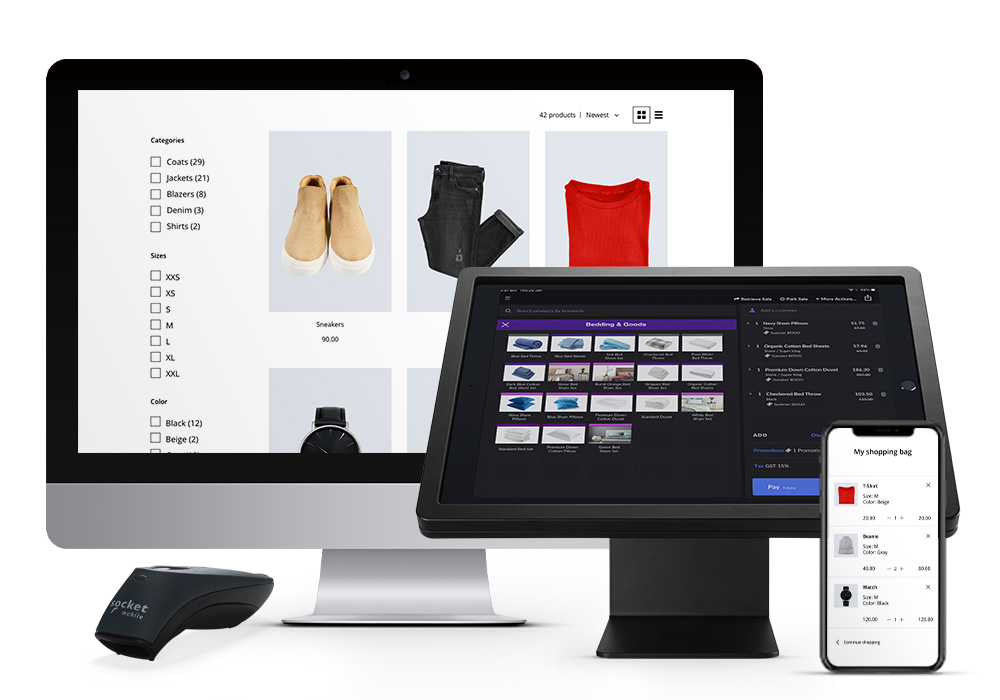 Grow faster with Lightspeed Retail POS
Lightspeed retailers get access to powerful tools that enable them to scale their business quickly. From inventory management and sales to retail analytics and payments, Lightspeed covers all your retail needs under one roof so you can grow and thrive.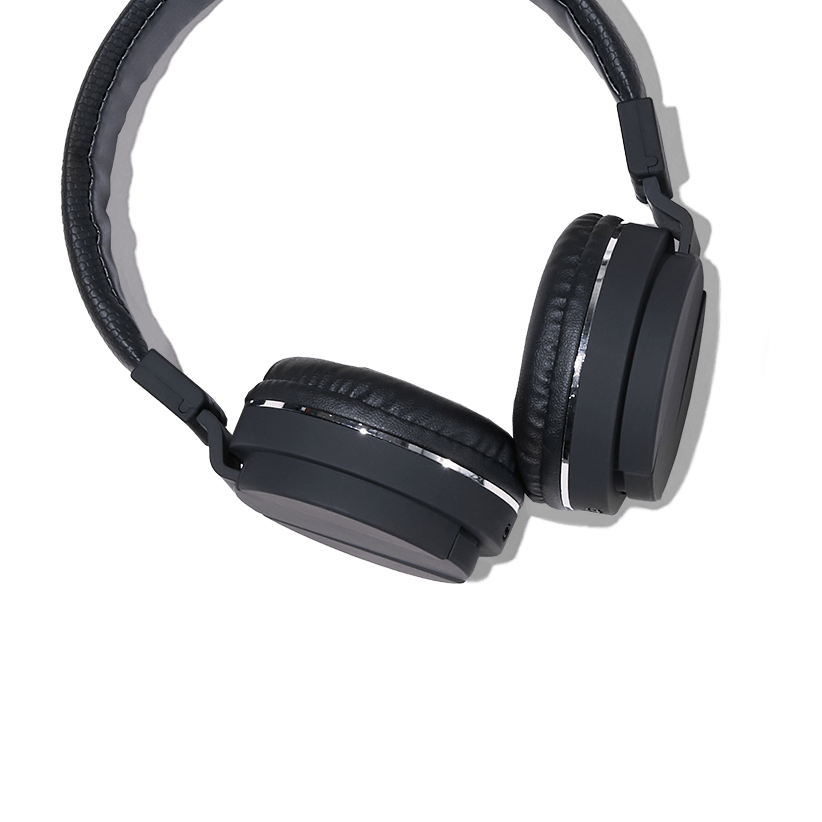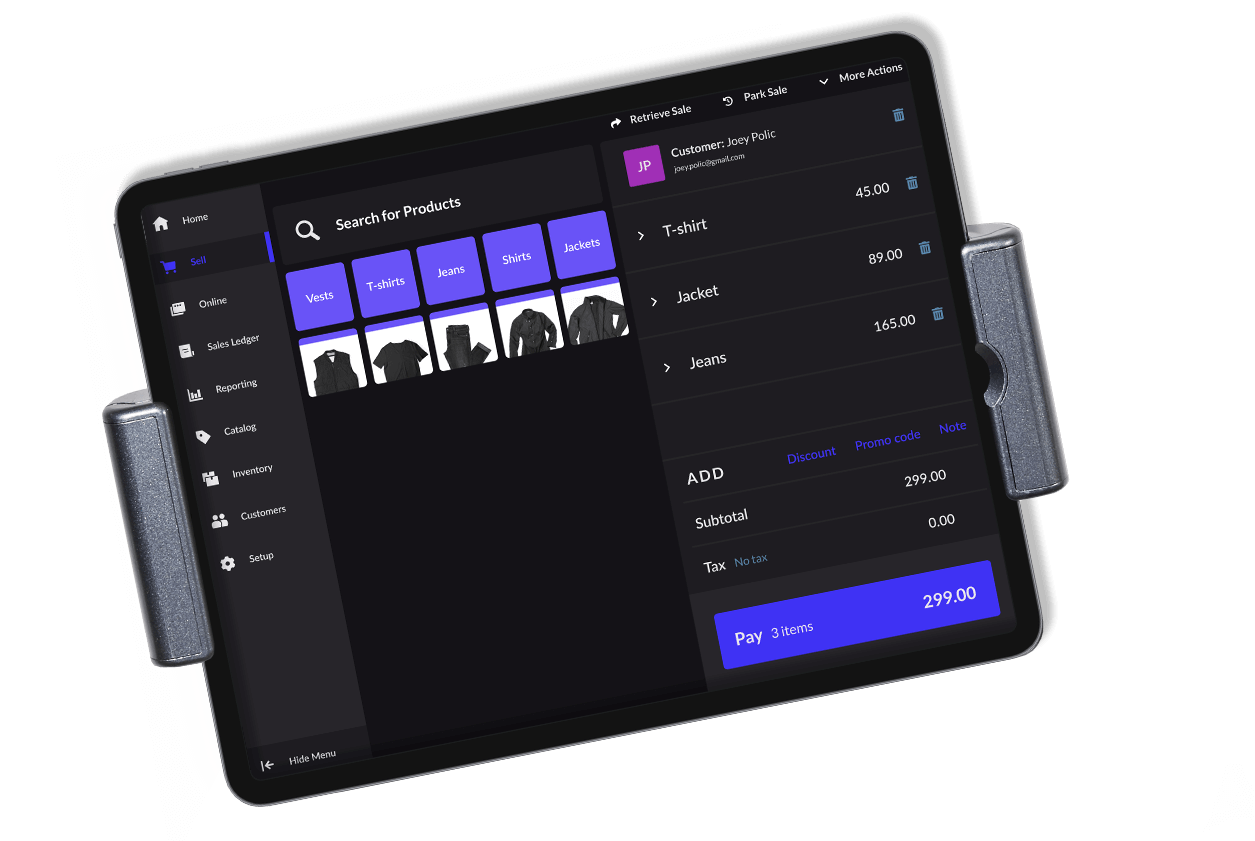 What do you sell?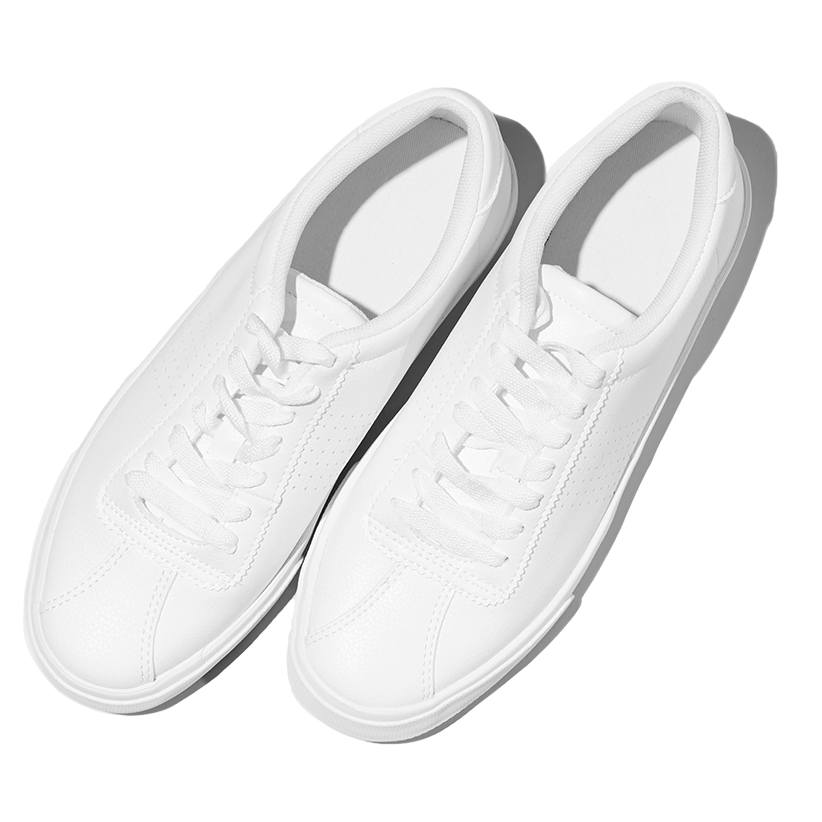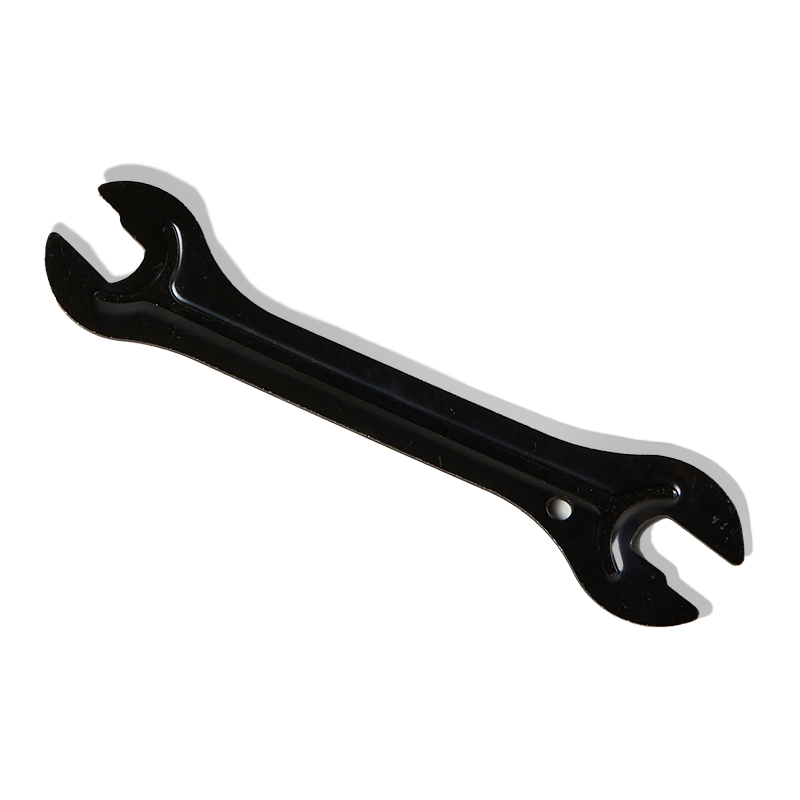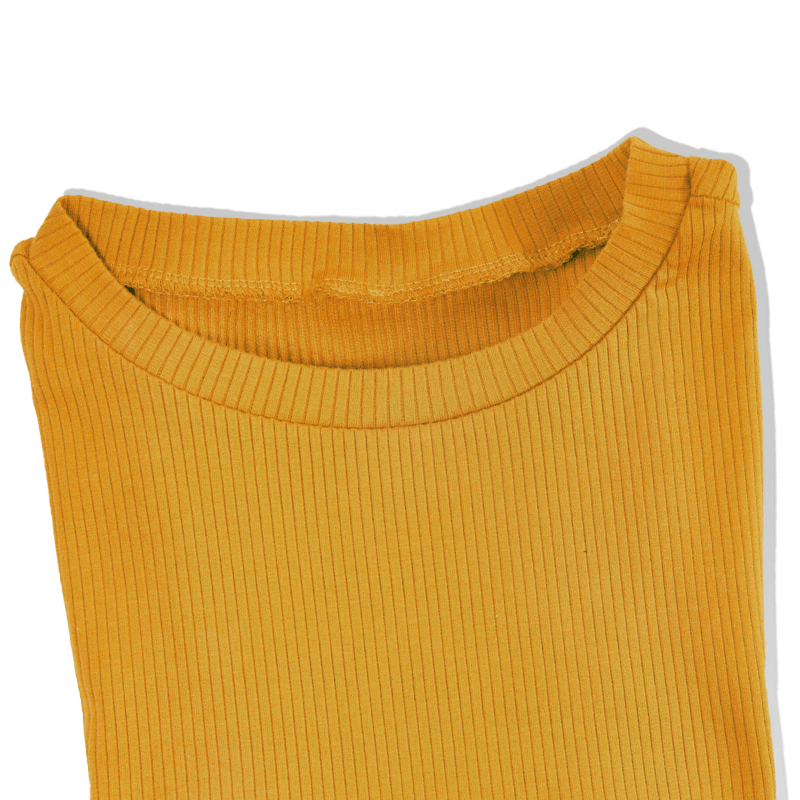 Inventory management made easy.
From inventory planning to tracking and reorders, Lightspeed Retail helps you stock the right products at the right time.
Minimize out-of-stocks using reorder points and low stock alerts
Get products to your customers with order fulfillment features like click-and-collect and shipping
Say goodbye to inventory discrepancies and shrinkage with built-in inventory counting and stock management features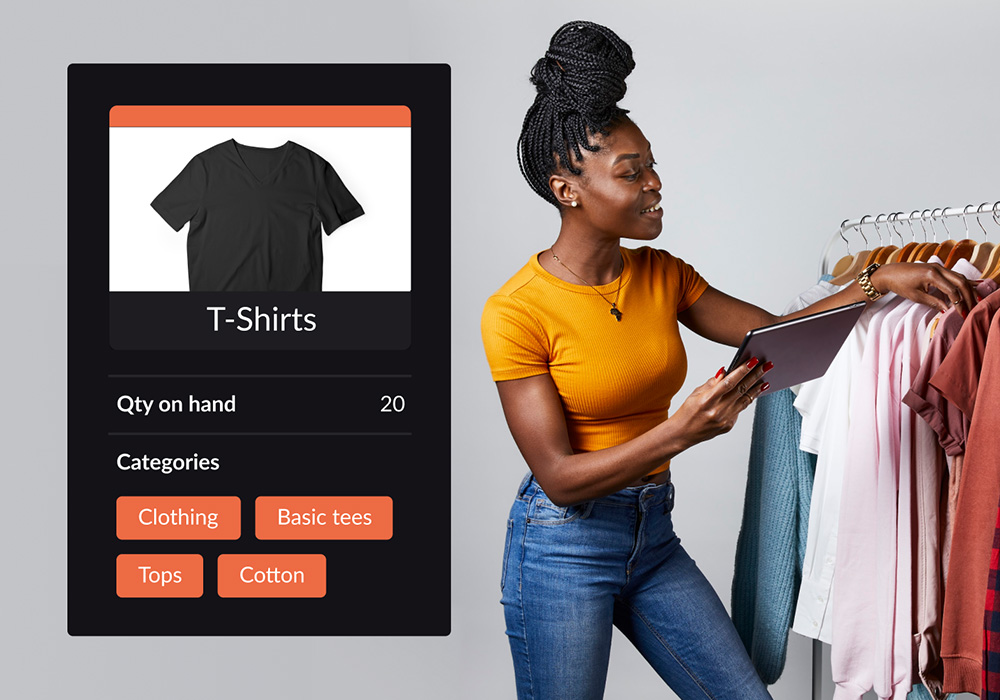 Make the right decisions with sophisticated retail analytics.
Whether you need a high-level view of your business or you're drilling down on specific metrics, you can do it all with Lightspeed Retail.
Customize the view of your reports to see exactly what you need
Identify your top employees and surface coaching opportunities using staff performance reports
Improve customer engagementby identifying your top spenders and shoppers
Run multiple locations? Manage and monitor everything with Lightspeed's multi-store reporting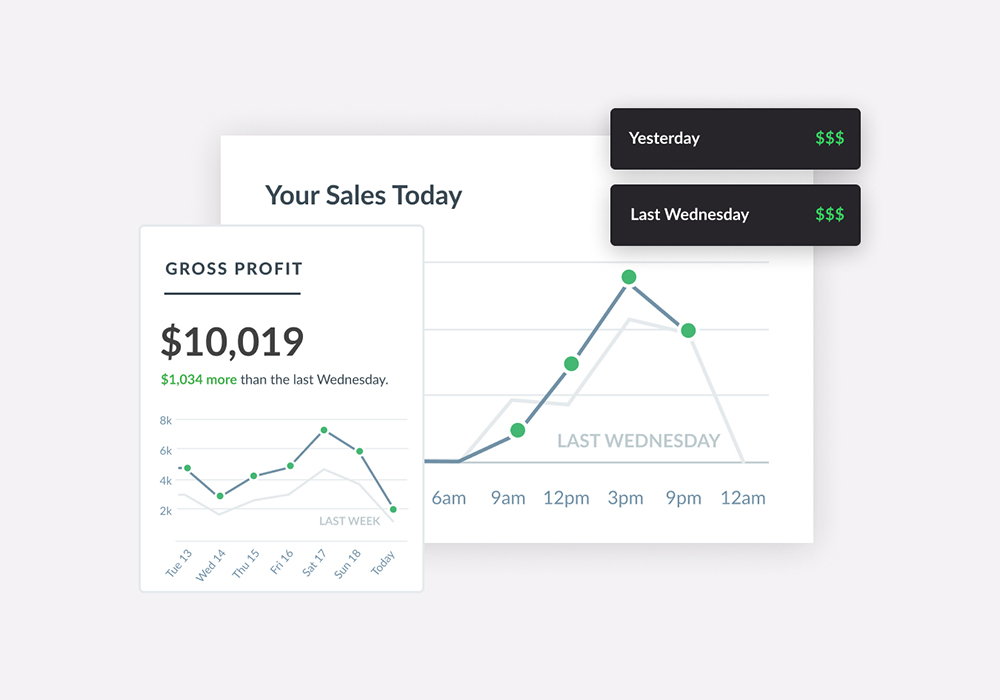 Retailers powered by Lightspeed Retail
Manage all your sales channels in one place.
Lightspeed's synchronized inventory management tools let you instantly sell across channels and manage it all from a single POS system.
Use our built-in ecommerce features and integrations to sell online, offline and everywhere in between
Sell across social media platforms like Facebook, Instagram and TikTok
Leverage the power of online marketplaces like Amazon, eBay, Walmart and Google Shopping
Sell everything from physical goods and services to digital products and subscriptions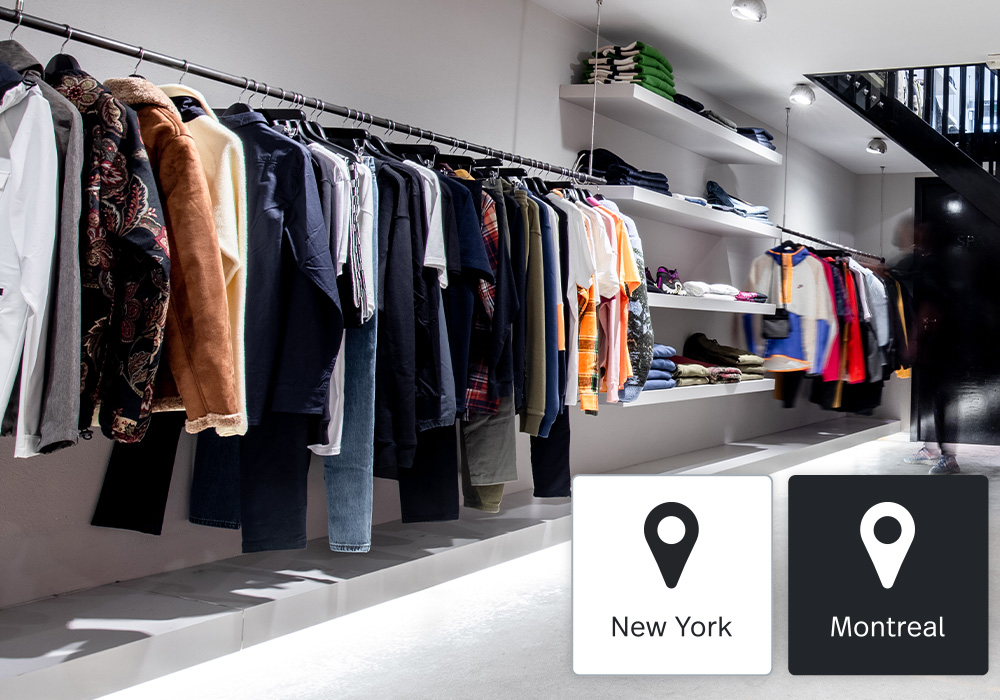 Fast, secure, integrated payment processing—right out of the box.
Lightspeed Payments gives your customers the flexibility they crave, all while protecting their data. Accept credit cards, offer one-click payments and more.
Know what you're getting with simple pricing and no hidden fees
Accept payments from all major credit and debit cards, Apple Pay and Google Pay
Get paid securely with PCI compliance plus end-to-end encryption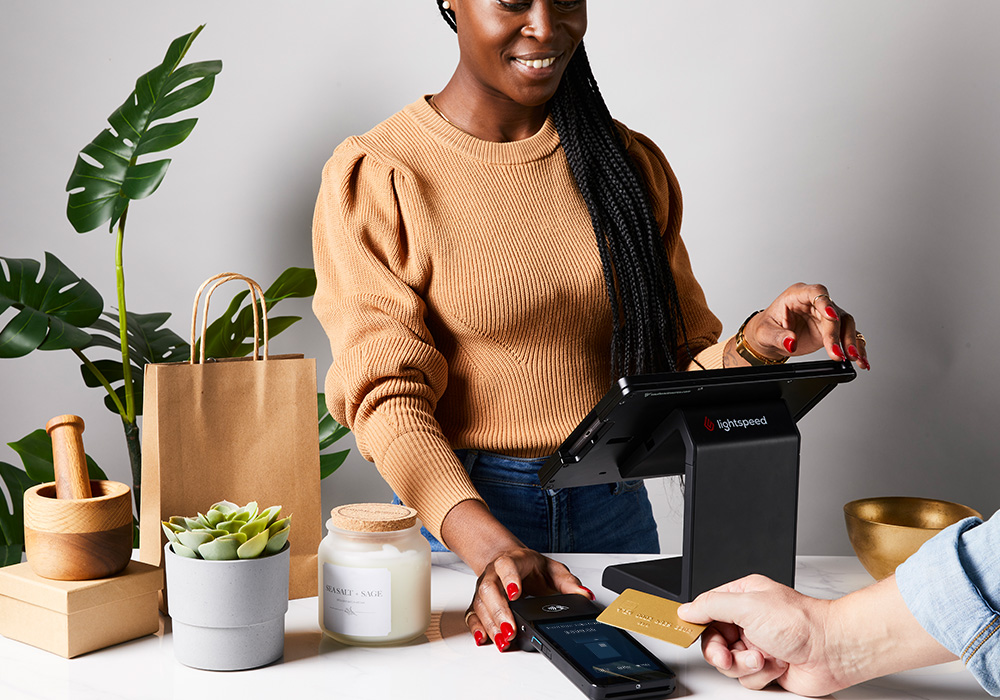 We've got your back.
One-on-one onboarding sessions, unlimited 24/7 support, regular check-ins, webinars, demos, videos and guides—it's everything you need, right when you need it.
24/7 support via phone, email and chat
One-on-one training sessions for you and your staff
A comprehensive support center packed with resources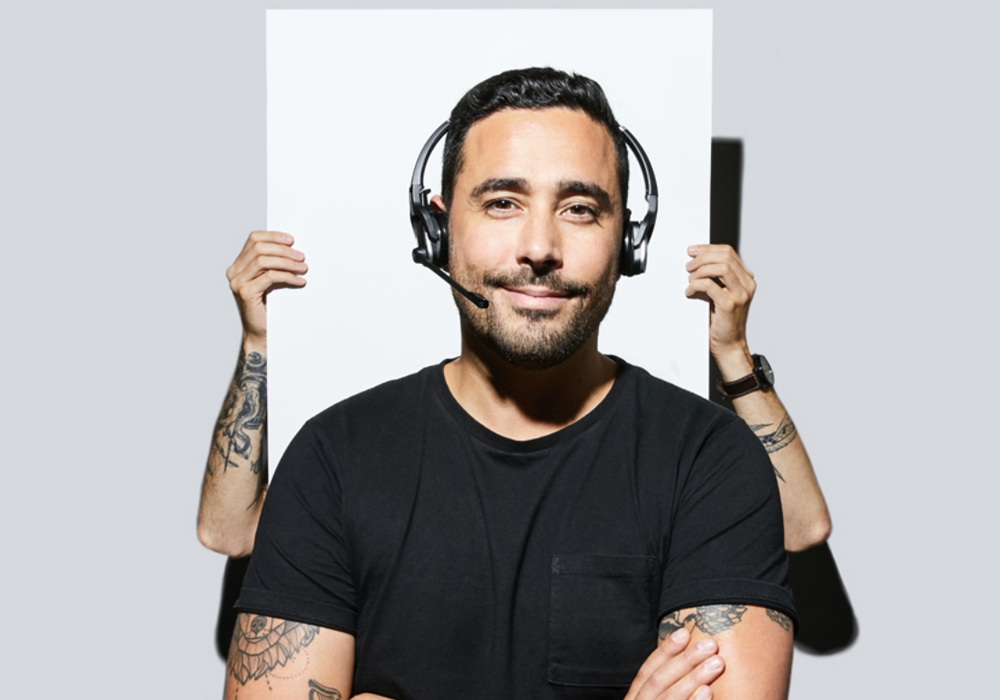 A solution that works with your favorite apps.
Still not enough? Integrate Lightspeed with the rest of your business software too.
Integrations with accounting, ecommerce marketing apps, and more
Smooth data flow and sync to reduce manual effort
Open API so you can develop custom solutions for your business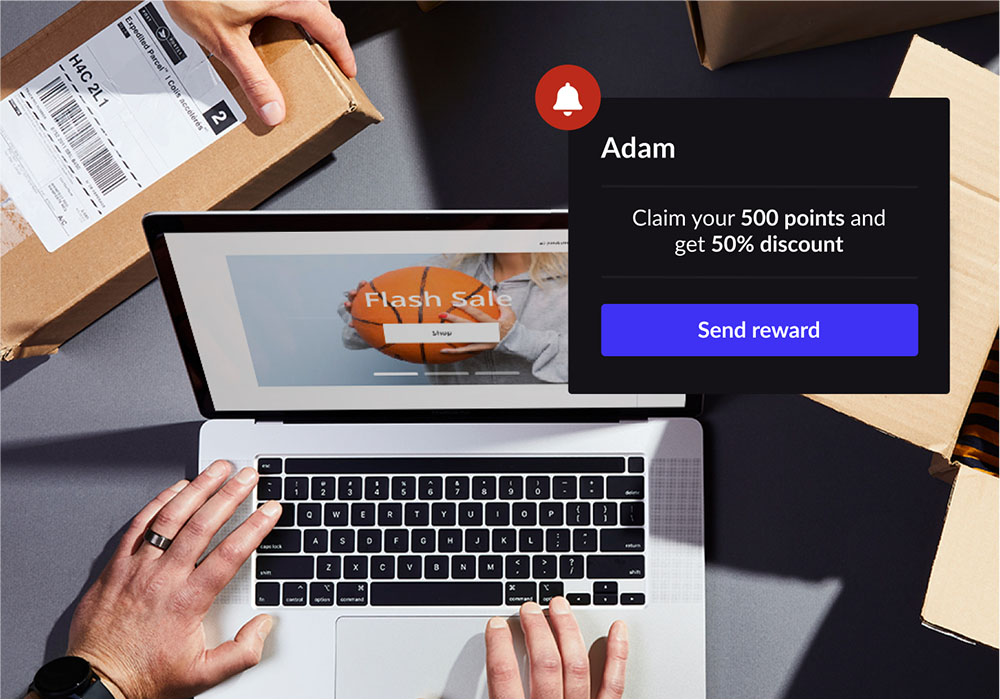 Need retail POS hardware?
We've got that too.
Lightspeed Retail works with a wide range of scanners, printers and registers. We'll help you find the right setup for your retail business.
Start your free trial
And see how our retail POS system can work for you.
What makes a point of sale retail-specific?

A complete retail point of sale system includes both back and front-end management tools.

In addition to completing sales and processing payments, your retail POS should include inventory management, purchase orders, stock transfer between locations, built-in reports, customer profiles, and special order and work order management.

While not all retail POS software are cloud-based, the majority of retailers are switching to cloud solutions to modernize their business and keep up with the increasingly demanding reality of entrepreneurship. Opting for a system on the cloud frees you to work from anywhere and is a much more convenient option for busy retailers that don't have time to maintain big, complex data servers.
Can you migrate my current inventory and customer data into the Lightspeed Retail POS software?

You can migrate your current inventory data to your new Lightspeed Retail POS on your own through the Item Import tool that can support up to 10,000 items imports at a time. Simply export your data from your existing system in a .CSV file and upload it to the Lightspeed Retail POS system.

If you wish to have your vendor and customer data migrated to your new system as well, contact your Lightspeed sales representative.
How much does the Lightspeed Retail POS system cost?

Pricing for Lightspeed Retail POS starts at $69 USD/month. This introductory price includes the Lightspeed Retail point of sale system and Lightspeed Payments.

If retailers wish to add any of Lightspeed's tailored integrations and add-ons to their account, they may opt for one of our pricing bundles:

Starter: Lightspeed Retail, Payments, and eCommerce for $99 USD/month
Standard: Lightspeed Retail, Payments, eCommerce and Accounting for $119 USD/month
Advanced: Lightspeed Retail, Payments, eCommerce, Accounting and Loyalty for $169 USD/month
Pro: Lightspeed Retail, Payments, eCommerce, Accounting, Loyalty and Analytics for $229 USD/month

Enterprise clients are advised to contact a sales representative with their unique needs for a tailored solution.
Your retail success toolkit
Lightspeed is your partner in retail growth. From business intelligence guides to tools you can use today, get started with free resources to get you thinking and amplify your entrepreneurial efforts.