Product
Omnichannel Retailers, Rejoice: Lightspeed Expands Innovative Product Features to Simplify Complex Processes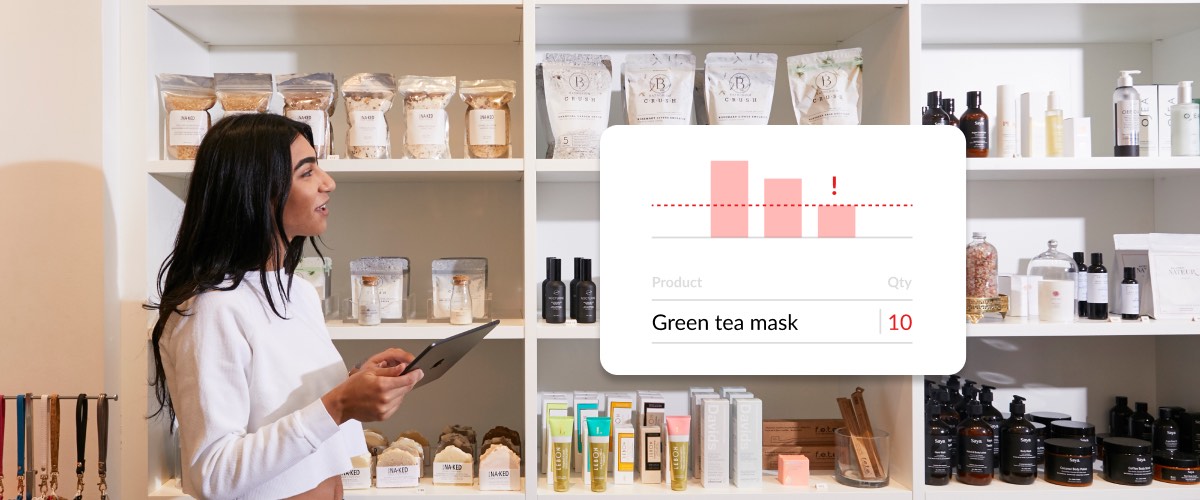 Lightspeed's latest updates are helping sophisticated businesses stay ahead of the curve. With enhanced tracking abilities, merchants can streamline scheduling, inventory and orders to save time and focus on what matters
 Lightspeed Commerce Inc. is announcing the launch of advanced features designed to streamline merchant operations: Time Clock, Shipment History and Automated Ordering. Powering the world's best businesses, Lightspeed is the unified POS and payments platform for ambitious entrepreneurs to accelerate growth, provide the best customer experiences and become a go-to destination in their space.
Lightspeed Retail makes it easy for sophisticated omnichannel businesses to stay on top of everything with these new features:
Time Clock

brings punch-in-and-out to the POS so staff remain focused on selling while retailers can streamline payroll processing, monitor employee attendance and ensure accurate pay through third-party integrations.

Shipment History

allows merchants to track shipments received against placed purchase orders, eliminating the need for manual reconciliation.

Automated Ordering

simplifies complex inventory issues by leveraging Lightspeed Analytics to automate reordering processes.
"Our current economic climate makes running a retail business extra challenging," says Ana Wight, GM of  Retail at Lightspeed. "These latest updates are designed to make day-to-day operations for merchants more efficient. They give business owners their time back, so they can focus on what counts: connecting with customers." 
Hello Time Clock, goodbye manual timesheets or switching apps 
This new feature eliminates the need for antiquated time tracking systems or using many unintegrated apps which increases training and compliance costs.
Punch in and out

: Time Clock records start and end times to provide a clear attendance record. 

Accurate, efficient tracking:

paper timesheets or Excel spreadsheets can be time consuming and rife with errors. Time Clock keeps time tracking precise with a single solution. 

Seamless integration:

Time Clock is integrated into Lightspeed Retail which eliminates the need for employees to shuffle between different systems to record their time. Instead, Lightspeed Retail can keep retailers' payroll systems up-to-date.

Streamline payroll processing:

  with its trusted record system within the platform, Time Clock helps merchants make sure staff is paid accurately when integrated with partners.  
More shipments than purchase orders? That's no problem with Shipment History 
"[With Shipment History] we can easily see what has been checked into our inventory on a certain purchase order" says Tim Phares, Manager at Active Endeavors, an outdoor equipment retailer in Davenport, Iowa. Merchants who use Lightspeed Retail to place purchase orders can now track the inventory they receive–even when it arrives in multiple shipments. 
With Shipment History,  retailers can track what was received against what was ordered–and make sure they only pay for what arrives.
A single source of truth:

Shipment History lets you keep track of orders, whether they arrive in one fell swoop or in multiple packages.

Build an archive:

each purchase order has a clear shipment history. 

Streamlined processes

: Shipment History saves time and reduces the risk of errors, particularly when it's time to reconcile invoices. 
Maintaining the delicate balance of supply and demand with Automated Ordering
Powered by Lightspeed Analytics, Automated Ordering generates a list that suggests what to order, when to order it–and in what quantities. Automated Ordering analyzes data to determine what's been selling well and forecasts when stock needs to be replenished. It eliminates the guesswork.
These are the latest in a string of innovative updates from Lightspeed. Recently, Lightspeed has also announced: 
Gamechanging features

like:

B2B Catalog

Scanner App

Price Management across locations and customer groups 

Advanced Marketing

Enhanced eCom

User Permissions
You can find out more about Lightspeed Retail's powerful features by visiting  https://www.lightspeedhq.com/pos/retail/.
Read the press release here.