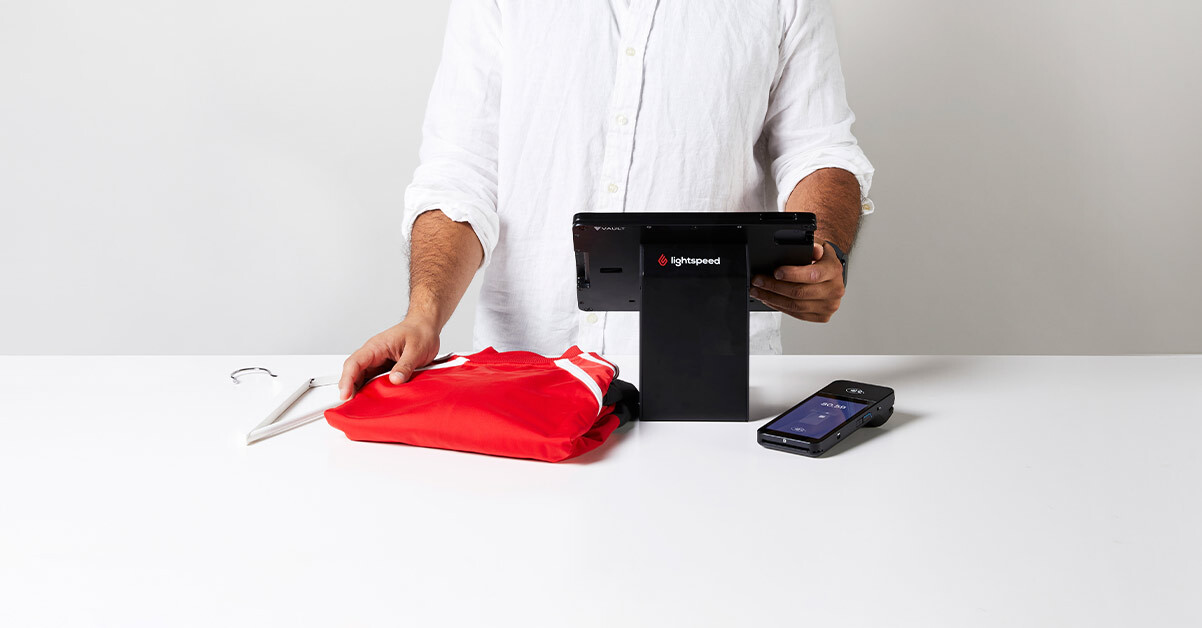 To our customers,
I'm proud to share the next big announcement in our suite of product innovations. We are unifying Lightspeed Payments with our flagship POS products: Lightspeed Retail and Lightspeed Restaurant. We'll reach out directly with more information when released to your region, but first let me walk you through the details.
Lightspeed has always been a disruptor in the industry. It's in our mission statement: ignite businesses everywhere. From launching iPad checkout to investing in omnichannel to building our B2B supply chain integration, we pride ourselves on making products that solve your problems; evolving our platforms to simplify your tasks and scale with your growing business.
Today, we've reached another pivotal moment for big change. Since 2020, the world of payments and commerce have been colliding at an accelerated rate. Where we previously lived in a world of best-in-breed relying on integrations, we now see more and more one stop shops and end-to-end solutions with embedded financial services. 
To keep our platforms running smoothly while keeping pace with these changes, we've been splitting our resources to provide you with the best of both worlds. On one hand, we've been maintaining Lightspeed POS's connection with other third-party payments providers. On the other, we've been developing Lightspeed Payments: our own, exceptional, global payments platform–now available across 3 continents. 
But offering both comes with costs and complexities. It's holding us back from delivering a steady stream of product improvements–the ones that fundamentally transform the way you run your business. So we're choosing to focus solely on Lightspeed Payments, because we believe the long term benefits we can bring to your business by embedding our payments service outweighs the short term inconvenience of switching providers. That's why we are inviting you to be at the forefront of this new offer by adopting our unified Lightspeed Payments & POS platform. 
Here's what it will mean for your business:
Seamless and hassle-free migration. We know we're the ones asking you to change payment processors. That's why we're here to make it as smooth as possible (and not impact your business' bottom line) by:


Offering highly competitive processing rates. We beat the competitor's rates 70% of the time*

Providing free payment terminals for each of your registers

Providing contract buyouts to help cover early termination fees from your existing processor

Providing free on-site installation to minimize disruption to your business


Faster release of product launches that will help you scale

. Instead of dividing our efforts, we're investing them all into features, analytics and insights that will help you grow your business, save you time and give you peace of mind. Get ready for Tap to Pay on Apple, next day & instant payouts**, Pay at Table, easier daily reconciliation, and reliability you can count on with Offline Payments, to name a few coming soon.

Streamlined bookkeeping and support.

No more

multiple bills and multiple numbers to call for help. With one dedicated account manager, you'll benefit from streamlined operations and white glove support so your POS, hardware and payments needs are covered under one roof.

Hassle-free reporting saves you time and reduces manual errors.

Now, you'll have one integrated reporting sheet in your hands, saving you hours of reconciliation per week. It'll also reduce the risk of errors, giving you more precise reporting and your staff less manual tasks to complete (say goodbye to retyping the amount into your payments terminal).

Ultimately, unified Payments & POS means more time for you to concentrate on your customers, which improves their experience too. 
We believe in the power that one platform for payments and POS provides. We know it brings value to entrepreneurs–both short and long term. We've seen how it can keep scaling your business. And we're excited to bring you a better commerce experience, with Lightspeed Payments and POS working as one.
To learn more, we'll be hosting webinars to walk through this new offer in more detail when we release this new offer in your region– look out for an invitation then. If you have any immediate payments-related questions, we've set up a direct hotline to address them at +1-844-799-5773. You will soon receive an invite to attend our webinar, where we will walk you through a market overview and this new offer in more detail.
Thank you,
JD St-Martin
President
*Comparison in each case based solely on processing rates of the prior provider of the potential customer from January 2021 to February 2023 in the United States and Canada. Comparisons were performed internally and are limited to certain products offered by Lightspeed and its affiliates and where comparison data is available. Rates can vary depending on the individual circumstances of a customer, geography and a variety of other factors, and past rates may not be indicative of future rates offered.
**Payout timing depends on business type (Retail or Restaurant)