Five Guys—Powered by Lightspeed since 2019
Five Guys won back sales with Lightspeed customer support
Five Guys has created a menu—and a philosophy—that has set them apart from fast food chains seen on every corner. Passionate about great burgers and fries, the franchise has grown a cult-like following with free unlimited toppings and freshly prepared ingredients for 35 years.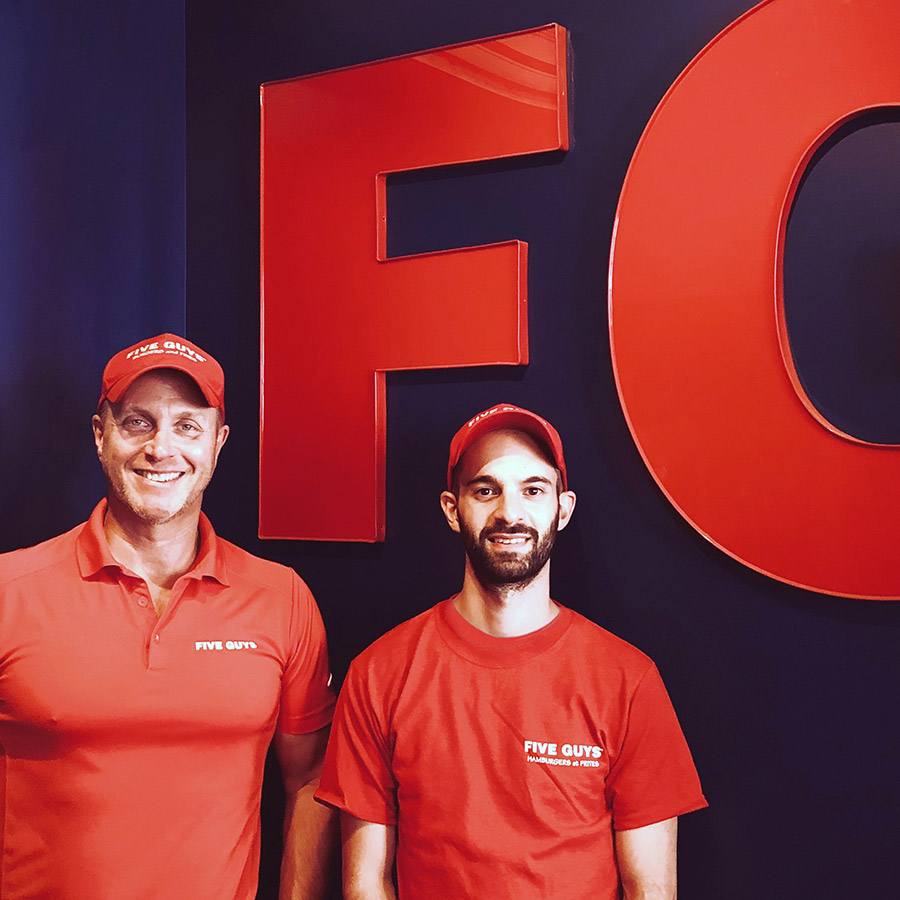 Products used
Lightspeed Restaurant
Lost sales from slow support and legacy system downtime
A need for fast answers comes with the territory of operating a quick service restaurant, but Aubert Prévost, president at Koeppel Companies, found himself wasting time and money when his legacy point of sale system would periodically go dark. "Customer service with Oracle MICROS was a big issue for us. We spent countless hours on the phone. The whole system would be down and we couldn't reboot, so when we faced major issues, we had a tremendous loss of sales."
Same-day solutions with Lightspeed's 24/7 support
With Lightspeed's reliable system and 24/7 support, Prévost said they've been able to handle issues as they arise instead of opening support tickets and losing crucial transaction time. "I'm very grateful to have our Lightspeed agent. He's assigned to us—which is something we would never get with MICROS. When I send him an email, he responds right away."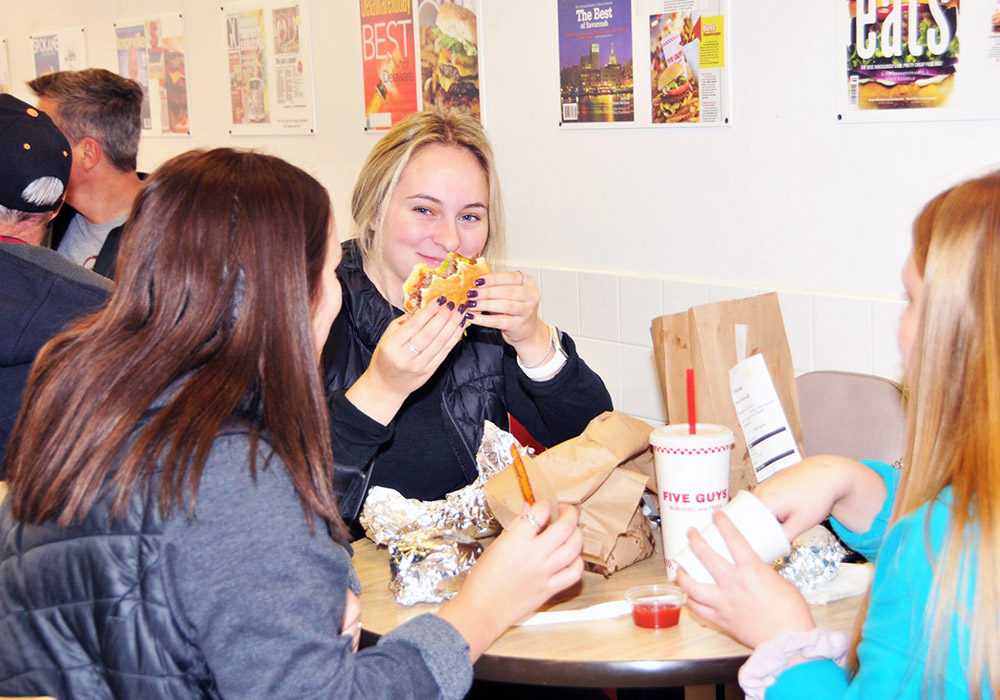 Plans to expand with a dedicated team
With plans to expand, communication is key. Prévost said they've built a strong relationship with their assigned Lightspeed rep. They're comfortable to seek advice, resources and support to pave the way for growth and ensure they're operating efficiently. "We've been having weekly calls, touching base on what works, what doesn't work and what we can tweak, etc. So we've had a really good channel of communication."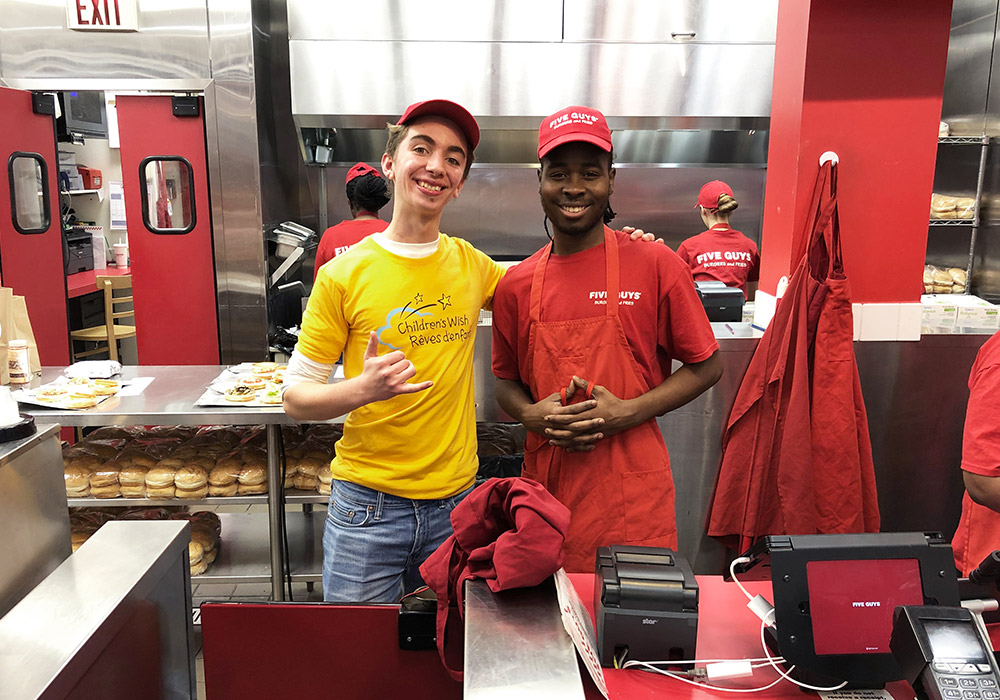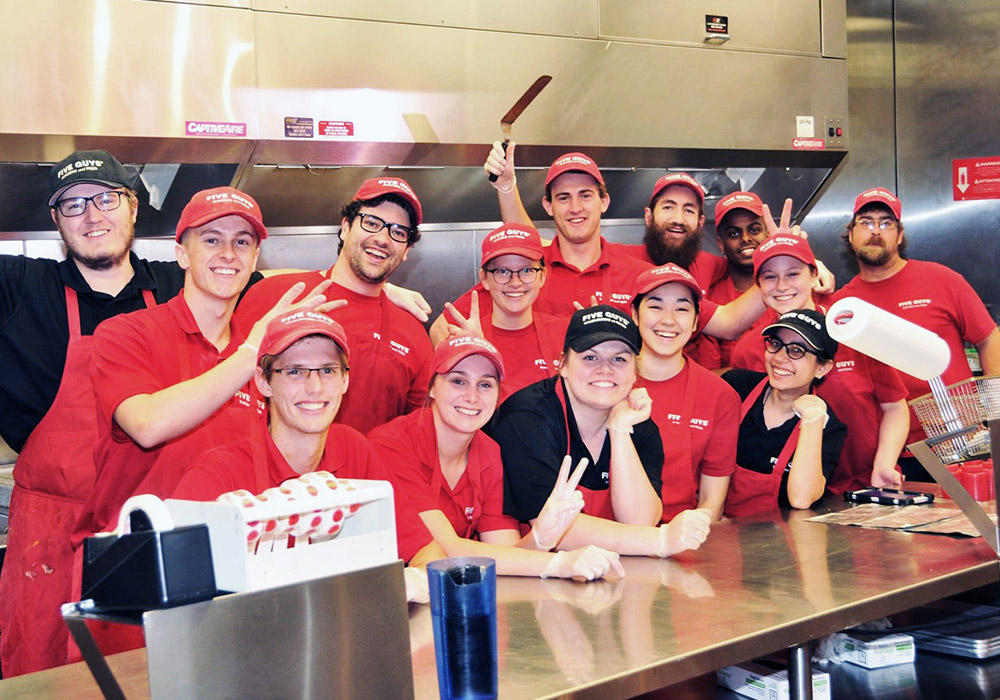 "The Lightspeed team including the customer service specialist and developers have helped us build our business to what it is now with ease."
Aubert Prévost, President, Koeppel Companies
Five Guys saves time and money with 24/7 Lightspeed support
Find out how Lightspeed's dedicated team can help your business.
See more businesses powered by Lightspeed