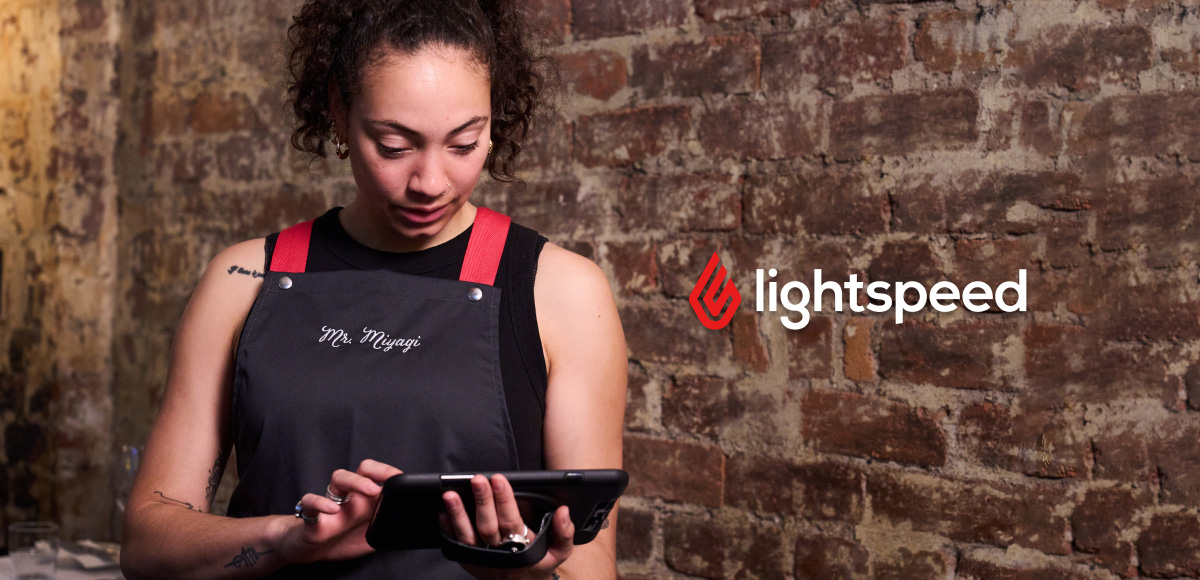 Lightspeed Restaurant empowers ambitious businesses to make data-driven decisions on how to do more with less and drive more revenue

Lightspeed Commerce Inc., the one-stop commerce platform for merchants around the world to simplify, scale and create exceptional customer experiences, will be showcasing new features on its flagship hospitality platform, Lightspeed Restaurant, at the 2023 Restaurant Canada Show April 10-12.
"Since showcasing the brand new Lightspeed Restaurant at last year's RC Show, we've definitely taken things up a notch," said Peter Dougherty, GM Hospitality, at Lightspeed. "As we continue to add more value for our ambitious customers, we're excited to demonstrate how our expanded offering empowers restaurateurs to make confident, data-driven decisions to optimize their operations."

Revamped with best-in-class modules, such as Lightspeed Advanced Insights,  fueled by transaction data captured by Lightspeed Payments, and  savvy integrations including OpenTable, Lightspeed Restaurant is helping  independent restaurateurs around the globe do better with less. The easy-to-use system provides clear and actionable insights that restaurant operators can leverage to make the right decisions faster,  such as which menu items will turn a guest into a repeat customer. Restaurant operators will find everything they need to help save time and money, drive  revenue and scale their business.

The one-stop commerce solution for businesses with big ambitions, Lightspeed Restaurant, will be on display in the Tech Pavilion at Booth #1227 at the Enercare Centre. Product experts will be offering live demonstrations of features like Advanced Insights, Order Anywhere, Automated Inventory, Lightspeed Payments and more.

Lightspeed powers the world's best restaurants, including: Five Guys (Canada), Daniel Boulud Group (NYC), Alinea Group (Chicago), Canlis (Seattle), Big Mamma  (Europe), Kei (Paris)  and Maybe Sammy (Sydney), and is now available in the United States, Canada, the United Kingdom, France, Belgium, the Netherlands, Switzerland, Germany, and Australia.  Click to see Lightspeed Restaurant in action.
Read the full press release here.