Product
Lightspeed announces global rollout of its 'Meet or Beat Promise' as part of its Unified Payments & POS initiative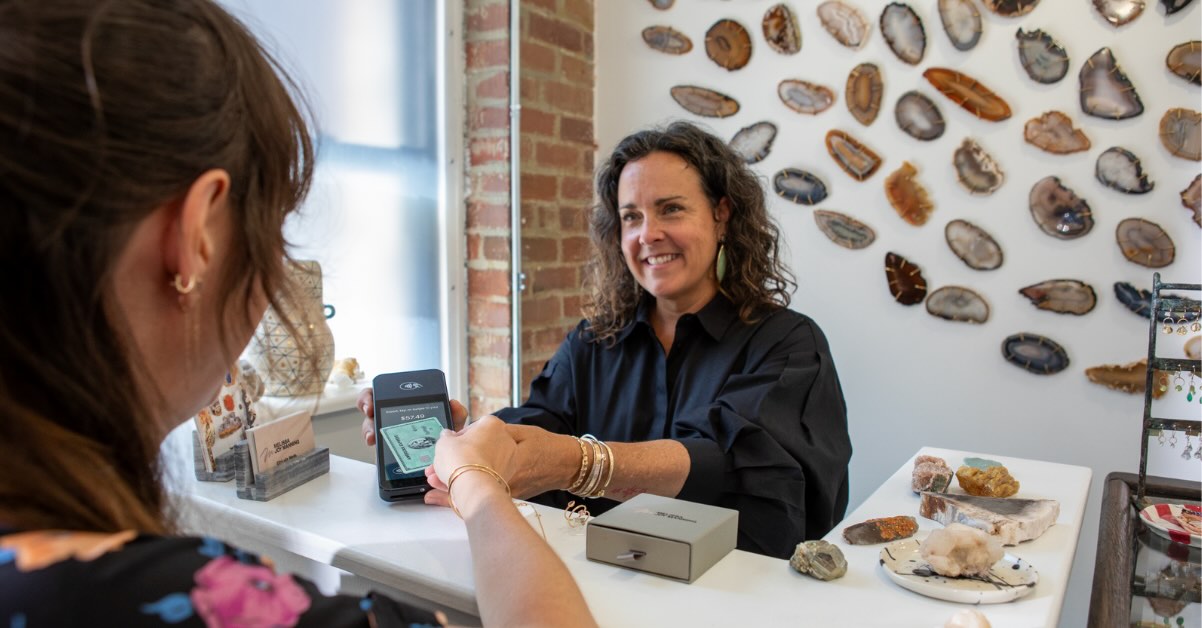 Lightspeed Commerce Inc. announces to all current customers worldwide that it will meet or beat their existing third party payments processing rates when switching over to adopt its unified payments and POS platform, or else exempt customers from mandatory adoption of the platform and corresponding transaction fees1. Previously this 'Meet or Beat Promise' was only available in North America. 
In April 2023, the Company announced the launch of its unified Lightspeed Payments & POS platform, asking all eligible customers to sign up for its one cohesive and comprehensive product offering, which sees Lightspeed Payments embedded directly into their POS. This offering has been successfully rolled out in North America, and has started to launch in Europe, Australia and New Zealand. 
"Now feels like the right time to roll out our 'Meet or Beat Promise' globally," explained JD Saint-Martin, President of Lightspeed. "We've heard great feedback from customers who see tangible benefits to their business by adopting Lightspeed Payments and POS. We've proven that we can offer better payment processing rates for the majority of merchants who switch. And we want to make sure that customers around the world can experience this too."
Since the launch, the Company has seen overwhelmingly positive results from thousands of customers around the world who made the switch and are seeing the benefits that one unified suite of tools brings to their business. For example, Silo and Crate Brewery in London, UK, have experienced a 10% revenue increase on their busiest days and save 3 hours per week on reporting since adopting Lightspeed Payments. City Bird, a Detroit-based gift shop and gallery, saw, for each customer, an 80% reduction in checkout times.
"From the time we decided to switch to Lightspeed Payments to the time we were set up and ready to sell, it was less than 24 hours. Since then, we've saved so much time at checkout thanks to the fully integrated system. It's just so simple and user friendly," stated Tyan Parent, Owner of Le Brande Groupe in Montreal, Canada. "I can now travel and still be connected to our data, make better informed decisions and correct mistakes from anywhere for all three stores, directly on my phone. We switched for the efficiencies, and that's been the biggest value, but as a bonus we're now paying less in fees too."
This highlights the ways in which Lightspeed Payments & POS is a single, powerful platform that streamlines operations, provides a seamless merchant experience and helps businesses scale. Additional indicators of success with unified Lightspeed Payments & POS customer adoption include the Company's close rates remaining relatively consistent and customer churn in North America remaining within historical ranges, all for the quarter ended June 30, 2023.

"We also know that we're the ones asking our customers to make a change, and change is hard. But we are so confident in our offering that we want to lower as many barriers as possible for our merchants, so they can experience the same convenience, time savings, and potential revenue growth that merchants have seen when they switch to Lightspeed Payments," said JP Chauvet, CEO of Lightspeed. "That's why I'm so excited to announce our global rollout of our 'Meet or Beat Promise': If we can't beat or at least match your current payment processing rate, we will not charge a monthly transaction fee for using a third-party payments provider, and will not require you to adopt our payments platform."
In addition to this, the Company is providing free payment terminals for each register, free on-site installation, and contract buyouts to cover any early termination fees from existing processors. Eligible customers who switch to Lightspeed Payments will also unlock benefits such as: 
Powerful insights into how to optimize their business.

Embedding payments processing directly into the POS gives Lightspeed the power to unlock unique data and insights. We serve those back to our customers through our Advanced Insights tool to help them make faster, smarter business decisions, like which meals drive the most repeat visitors and which categories are selling fastest.

Streamlined bookkeeping and support.

No more multiple bills and multiple numbers to call for help. With one dedicated account manager, our customers benefit from streamlined operations and white glove support so their POS, hardware and payments needs are covered under one roof. 

Hassle-free reporting saves time, reduces risk of fraud and manual errors.

Customers will now have one consolidated reporting sheet in their hands, saving them hours of reconciliation per week. It also reduces the risk of errors, giving them more precise reporting and their staff fewer manual tasks to complete.

Faster releases of product launches that will help businesses scale. Lightspeed is investing its resources into new features, analytics and insights that will help customers grow their business, save them time and give them peace of mind. Investing efforts in a single payments offering has accelerated the speed of delivery and unlocked a variety of enhancements in the last quarter, including next day & instant payouts2

, Tap to Pay on iPhone, and enhancements to Lightspeed Capital.
Ultimately, adopting Unified Payments and POS means more time back for merchants to concentrate on improving the experience for their customers, and better data to drive business growth. Customers interested in taking advantage of Lightspeed's Meet or Beat Promise can learn more by visiting our Lightspeed Retail or Lightspeed Restaurant websites, or reaching out to the Company's support team at +1-844-799-5773.
Full details of Lightspeed's "meet or beat" policy are available

here

.

Payout timing depends on business type (Retail or Restaurant). Instant payouts available to US customers only at the moment.