Data and Insights
New Lightspeed Data Highlights Changes in Diners' Behaviour and New Insights into Restaurant Staffing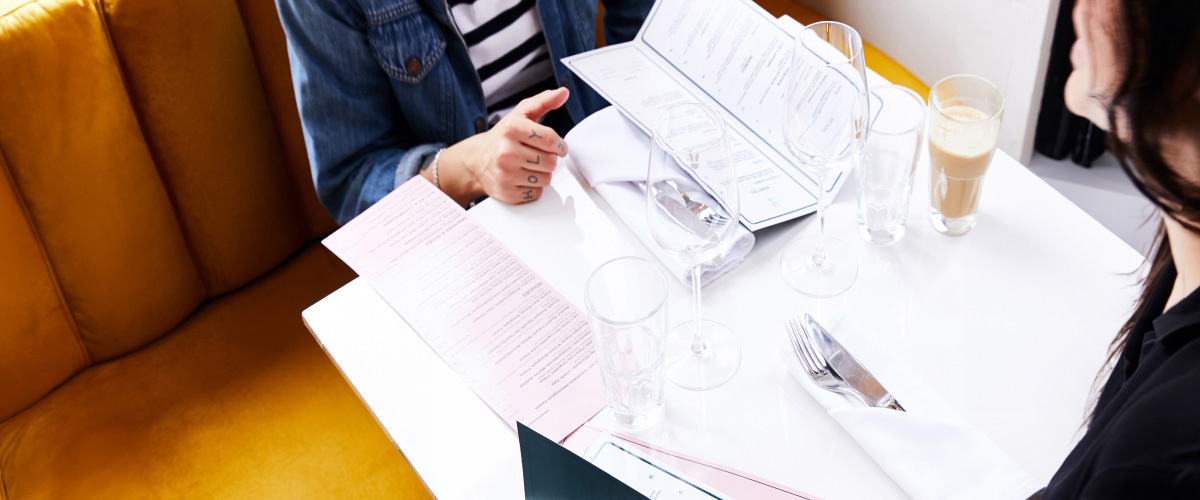 Menu prices are still rising, but slowing down in line with overall inflation; employee turnover is up almost 76%
Lightspeed Commerce Inc. released new hospitality industry data showing that both menu prices and employee turnover are on the rise. The data, which is based on a sample of thousands of restaurants powered by Lightspeed across North America, echoes recent CPI findings that the cost of food away from home is still rising, though the rate of inflation has slowed. 
Powering the world's best businesses, Lightspeed is the unified POS and payments platform for ambitious entrepreneurs to accelerate growth, elevate their customer experience and become a go-to destination in their space. Key findings from the Lightspeed Restaurant data include:
Employee turnover is on the rise:

With a staggering 75.78% jump when comparing this data from April-June 2022 to April-June 2023, indicating the staffing shortage at restaurants isn't easing.  While staffing in some industries is starting to improve, restaurants still struggle to retain workers for a variety of reasons, including wages and job satisfaction.

Restaurant prices are still rising, but the rate has slowed:

Consistent with past quarters and industry trends, restaurants continue to raise prices for menu items—but the rate of increase has slowed since the first calendar quarter (Jan-March 2023). Overall, we saw a 4.73% year-over-year increase in median item price and a 6.96% year-over-year increase in median burger price.

Diners are going out more often:

People are dining out more frequently at both fine dining and fast casual restaurants, with total transactions rising 3.60% year-over-year for fine dining and 3.53% for fast casual. 

Tipping is on the rise

: Tips are up when consumers dine out, with the highest tips occurring at bars and fine dining restaurants. On the other hand, average takeout and delivery tips dropped to around 8%, suggesting consumers might be pulling back on tips outside of traditional service venues. Read more in Lightspeed's deep dive on

tipping trends

.
Jarred Drown of Terrace Bay Restaurant in Gladstone, MI, acknowledges the need to raise pricing to keep up with both inflation and staff shortages. "Both food prices and labor costs have gone up substantially," he explains. "The food costs you don't control, that cost goes up. And then you have to adjust labor costs, which you do control. Because when you can't find employees, you have to make a decision: Am I going to run short staffed? Or am I going to raise wages and make sure that we retain the best people in the industry in our area? Being a more upscale place, we found that you just have to be willing to raise your prices and your customers will pay it."
"We know the challenges bars and restaurants are facing," notes Peter Dougherty, General Manager of Hospitality at Lightspeed Commerce. "Our mission at Lightspeed is to give them the tools, insights and expert guidance they need to streamline operations and work more efficiently. Technology like Lightspeed Restaurant helps hospitality businesses increase speed of service and table turnover while reducing time spent on manual tasks, so they have more time to spend with guests—even when they're short-staffed." 
Tools like Lightspeed's Advanced Insights can also help bars and restaurants navigate inflation and staffing shortages by identifying their most profitable hours, servers and menu items so they can optimize scheduling and menu planning. Beyond tracking peak sales periods and staff performance, as Grant Macdonald of Kotsu Ramen & Gyoza explains, "Lightspeed Restaurant gives us a great analytics tool that on one axis tells us how many sales we've had of a given item, and on the other axis says, how much of that is driving repeat business… Those pieces of information are incredibly valuable for us. Advanced Insights gives us all these tools that allow us to dig down into our operation and get ideas, get thoughts and insights that we might not have had intuitively—but the data shows it to us."
Lightspeed Restaurant is on average 40% faster than other leading POS systems in North America.* Lightspeed powers the world's best restaurants, including: Daniel Boulud Group (NYC), Atomic Hospitality Group (Chicago), Alinea Group (Chicago), Canlis (Seattle), Big Mamma (Europe), Kei (Paris) and Maybe Sammy (Sydney), and is now available in the United States, Canada, the United Kingdom, France, Belgium, the Netherlands, Switzerland, Germany, and Australia.
To read the press release, click here.