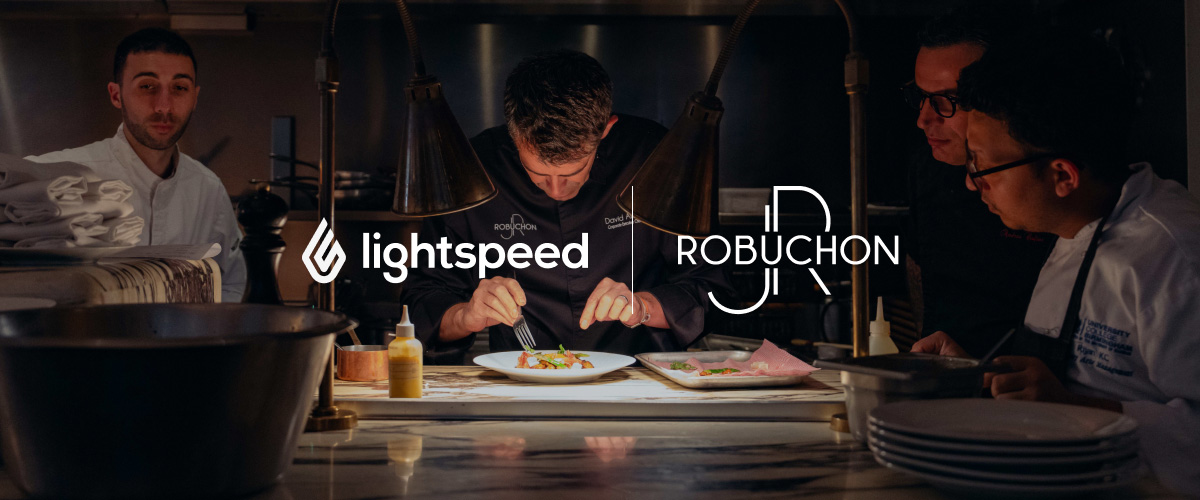 From Dubai to Miami to Shanghai, JRI and Lightspeed join forces to deliver elevated dining experiences around the world
Lightspeed Commerce Inc. is thrilled to announce that it has entered into a preferred partnership with the iconic Joël Robuchon International group of restaurants. Powering the world's best businesses, Lightspeed is the unified POS and payments platform for ambitious entrepreneurs to accelerate growth, provide the best customer experiences and become a go-to destination in their space.
It's no secret that every JRI location runs like a well-oiled machine. To match that exceptional level of service, JRI needed a  global unified payments and point of sale solution that could deliver exceptional results at their restaurants, no matter where they're located around the world. Insert Lightspeed: the cloud-based platform with the necessary global presence and powerful insights—not to mention singular flexibility—that fit JRI's vision. 
Lightspeed and JRI share the same core principles: excellence, simplicity and consistency. As the late Chef Robuchon said, "To make a grand meal, you have to make it simple.  To look simple is very complicated.  You need the highest quality products, the best equipment and you have to keep the focus on the original flavor of the product."  Whether guests are enjoying an unforgettable experience in one of JRI's new unique concepts, having an elegant meal at an illustrious L'Atelier Robuchon or making a quick stop at a sophisticated Deli Robuchon, Lightspeed's platform brings a simple, seamless experience to staff and customers.
"I grew up watching Joël Robuchon's cooking shows. This is incredible. It's such an honor," said JP Chauvet, Lightpseed's CEO. "Chef Robuchon built an empire. His restaurants were awarded 31 Michelin stars. It's still a world record. His whole cooking philosophy—centered on the customer—echoes Lightspeed's mission to deliver something that appears to be simple but is, in fact, incredibly complex."
"As we continue to expand to multiple locations around the world it is essential for our future success that we partner with a company like Lightspeed to ensure we customize, streamline and effectively manage all our locations," said Richard Clark, CEO at JRI. "I am personally very excited to be partnering globally with Lightspeed and look forward to a successful, collaborative partnership."

JRI joins a growing list of Michelin-starred restaurants using Lightspeed to deliver unparalleled dining experiences, including Alinea (Chicago), Clover Hill (New York), Zilte (Antwerp), Le Chalet de la Forêt (Brussels), Restaurant 212 (Amsterdam), Kei (Paris), Anne Sophie Pic (Lausanne), JAN (Munich) and Da Terra (London).
Read the full press release here.