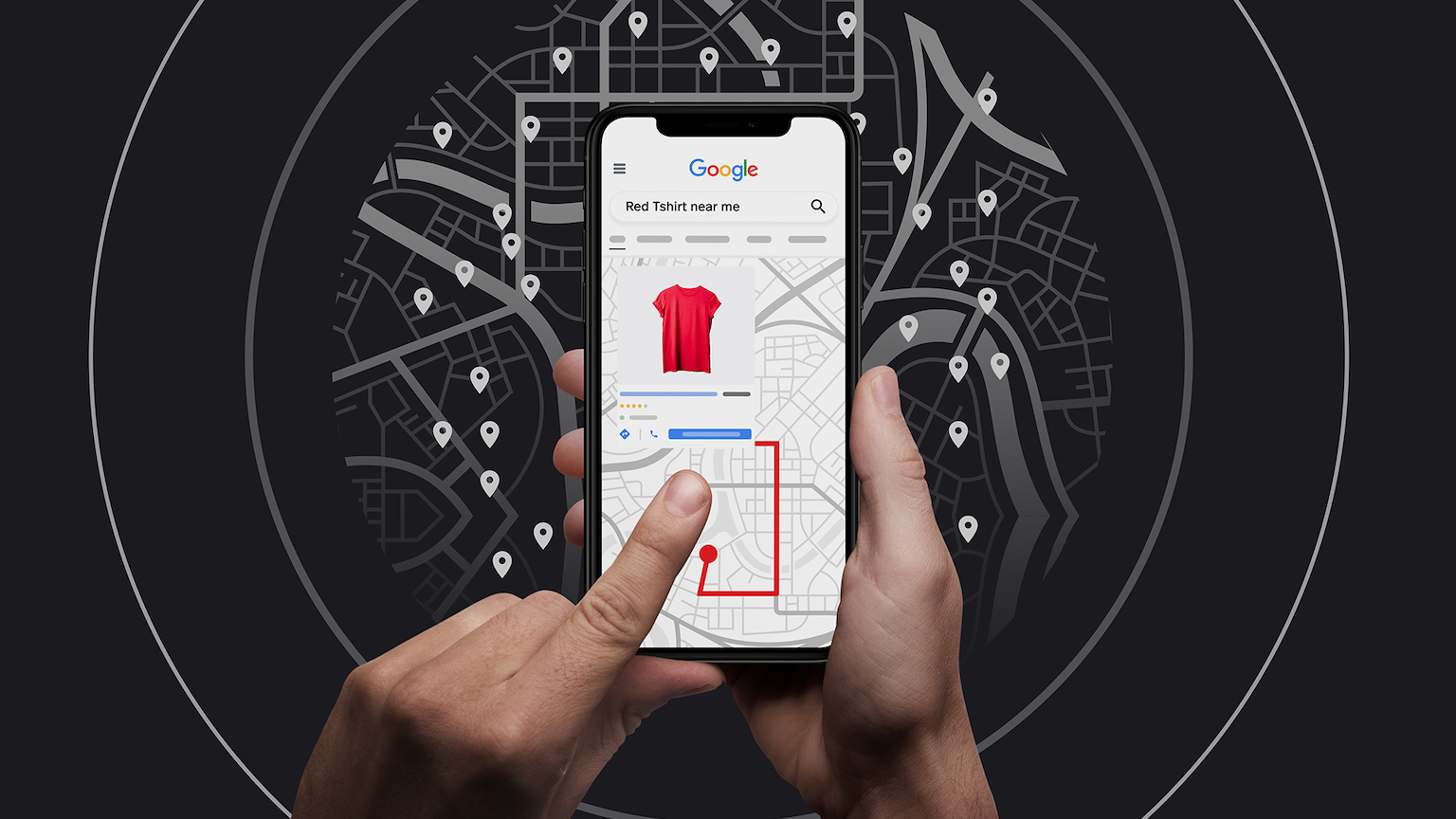 Integration allows omnichannel retailers to automate ads and real-time inventory levels directly from the Lightspeed platform
Lightspeed (NYSE: LSPD) (TSX: LSPD), a leading provider of cloud-based, omnichannel commerce platforms, today announced a global integration with Google. As small and medium-sized businesses seek to capitalize on current and future economic reopenings and consumer preference to shop locally, Lightspeed has released a comprehensive retail integration that will allow independent retailers to manage their online presence and display accurate inventory levels to local shoppers directly from their Lightspeed commerce platform at no additional cost.
This announcement comes as new data from Google suggests consumers are interested in shopping local, and start their journey with an online search. Searches for "local" + "business(es)" have grown by more than 80% year over year, including searches like "local businesses near me" and "support local businesses." Searches for "who has" + "in stock" have grown by more than 8,000% year over year, including searches like "who has gym equipment in stock."
The New Google + Lightspeed Integration
The global collaboration between Lightspeed and Google integrates three crucial tools directly into the Lightspeed platform: Google Local Inventory Ads, Google Smart Shopping Campaigns, and Google My Business. This complete integration is vital for omnichannel retailers, who use a multichannel approach to provide a seamless customer experience online or in a physical store. The new Google integration includes:
Google Local Inventory Ads: Reach local customers with local inventory ads, from directly within the Lightspeed platform. These ads help nearby shoppers know what you have in stock, driving more visits to your physical shop.
Google Smart Shopping Campaigns: Today's consumers are shopping across platforms and devices, online and offline, seamlessly. With Smart Shopping campaigns, products are eligible to show up across all of Google's properties and reach users wherever, and whenever, they're searching or consuming content.
Google My Business: Lightspeed customers can get and manage a professional Google My Business listing straight from Lightspeed's commerce platform. Keep customers up to date with your latest information, whether it's store hours or COVID-19 safety protocols in place.
"We know that so much of business today starts with a Google search," said Lightspeed CEO Dax Dasilva, "By combining forces, Lightspeed and Google are eliminating the pain points that prevent SMBs from effectively promoting their products online to the communities who prefer to shop local, providing them a springboard to simplify and scale their businesses as they prepare for the welcomed return of in-store shopping."
Fueling the "Shop Local" movement
Enabling access to these digital tools directly within the Lightspeed platform is strategically aligned with Lightspeed's mission to simplify entrepreneurship and level the playing field for independent merchants. The integration, when combined with the Lightspeed Supplier Network, creates a seamless path for local retailers to scale their omnichannel businesses.
"Small and medium-sized businesses have been hit the hardest during the pandemic, but globally we've seen a rallying cry to support them," says Sabrina Geremia, VP & Country Director, Google Canada. "Customers are shopping both online and in-store and expect a seamless shopping experience between both. As we look towards recovery, this integration with Lightspeed will provide a scalable solution for Lightspeed merchants of all sizes looking to reach customers in this new omnichannel reality"
Case Study: Customers see a 54% increase in revenue after one month
Three years ago, JP Scholten opened the OCTOPODES dive shop with his girlfriend who ran a SCUBA school. After seeing their diving students loaded up with unnecessary gear from other stores, they decided to open a one-stop-shop for the school, and got up and running with Lightspeed Retail and eCommerce.
Scholten quickly jumped at an opportunity to test the new Google partnership. "It was so easy, with three clicks I set our local radius, and that was it. In 24 hours we were everywhere," Scholten told Lightspeed. "It's amazing to see it now in our orders as well."
For OCTOPODES, the new Lightspeed Google integration resulted in an immediate uptick in online orders for specialty items they carry. "In the first month, our traffic went up 24%, we increased new visitors 48%, and average transaction revenue was up 54%." While business is growing, Lightspeed is simplifying Scholten's day-to-day. "It removes the struggle," he said. "Now I see my Google campaigns in the Lightspeed platform where I am every day, just one click away. You don't have to think about it, Lightspeed does it for you."
Life of the Party in Fort Collins, Colorado, has been serving up costumes, wigs, and makeup for almost 40 years. Brandon Lilly and his wife purchased the store in 2018 and began upgrading their technology. "We chose Lightspeed because we wanted to be able to grow, to utilize both desktop and mobile, have good, strong reporting, and really good inventory management," said Lilly.
Lilly was an early tester for the Google integration and it has already saved him time and driven new customers to his store. "Having Google's local inventory ads through our Lightspeed platform is really beneficial in helping reach people that don't know about us," said Lilly. "That absolutely translates to new customers and drives additional sales. It's a great marketing tool. It drives both new customers and repeat customers, which is what really keeps us in business."
This new offering from Lightspeed and Google will give retailers increased opportunity to meet consumer needs in 2021, which have fundamentally pivoted to prioritizing shopping local. Google My Business and Local Inventory Ad integrations are currently available to all Lightspeed retail customers. Lightspeed's Smart Shopping Campaign capability will become available in the coming months.