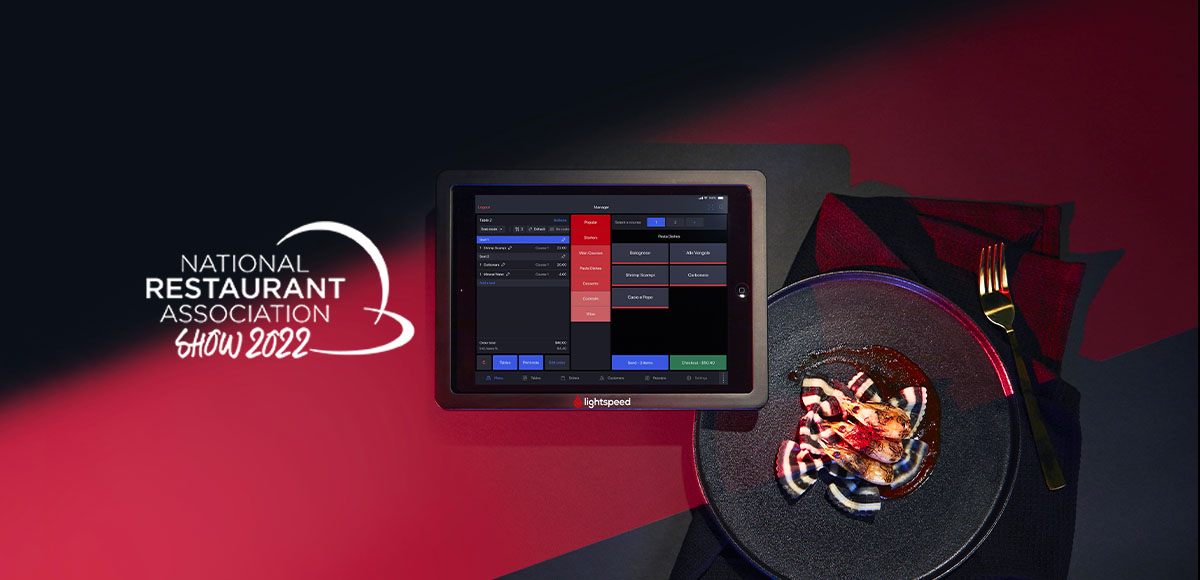 Hospitality is BACK! The Lightspeed Restaurant team attended back-to-back events at Toronto's Restaurant Canada show and the National Restaurant Association show in Chicago in May, and it was great to reconnect with our customers and see so many people back at hospitality trade shows. This was also our first opportunity to show off the new flagship Lightspeed Restaurant commerce platform, and the response was really exciting.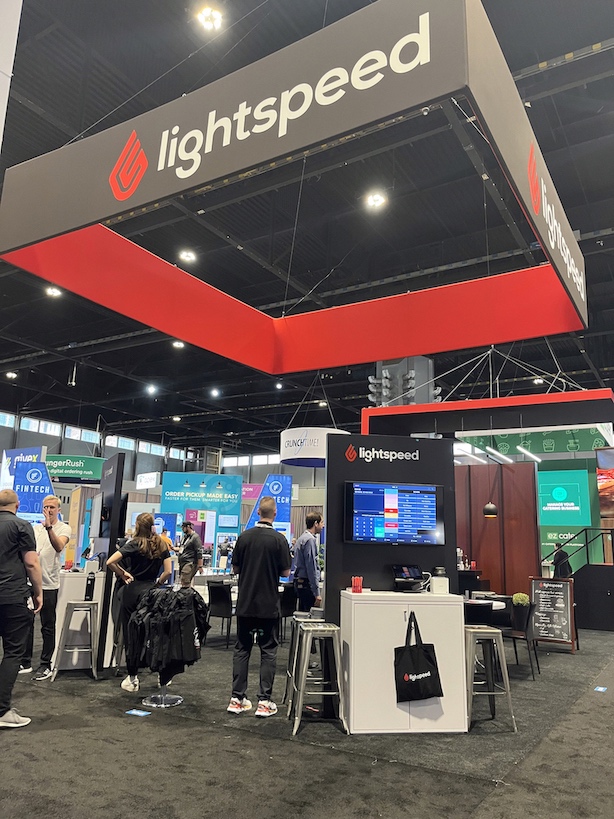 This year at NRA, I was joined on the main stage by customers Jarred Drown and Sam Barton of Terrace Bay. Terrace Bay was an early user of the new flagship Lightspeed Restaurant platform, and shared their experiences using technology, data, and advanced analytics to run a more efficient and profitable hospitality business. Terrace Bay is a hotel with a restaurant, coffee shop and banquet business that was purchased by Drown in 2016. He and his team breathed new life into the established business, but their key focus was to really make the restaurant its own brand, amplify that brand with consistent marketing, and really make their restaurant operations more efficient. Their previous POS partner was slowing them down – updates could only be made from the back office, and any issue required hours on the phone with customer support. Switching to Lightspeed Restaurant was a game-changer.
Just like every business, the last two years hit Terrace Bay hard. "In the spring of 2021, staffing was critically low to the point that we considered reducing our dinner service," said Terrace Bay owner Jarred Drown. "We decided to change our strategy and start offering higher wages, healthcare, 401Ks, and shorter workweeks to our staff. To accommodate this, we had to raise our prices significantly to keep profits in line." Terrace Bay also faced the same issue many restaurants currently face with rising food costs. Their solution was to diversify their inventory providers and work with local vendors, and to really make sure their service and ambiance matched current prices. "The costs are up across the board so we just have to raise prices," said Drown. "You can only trim costs so much when you're working with quality ingredients."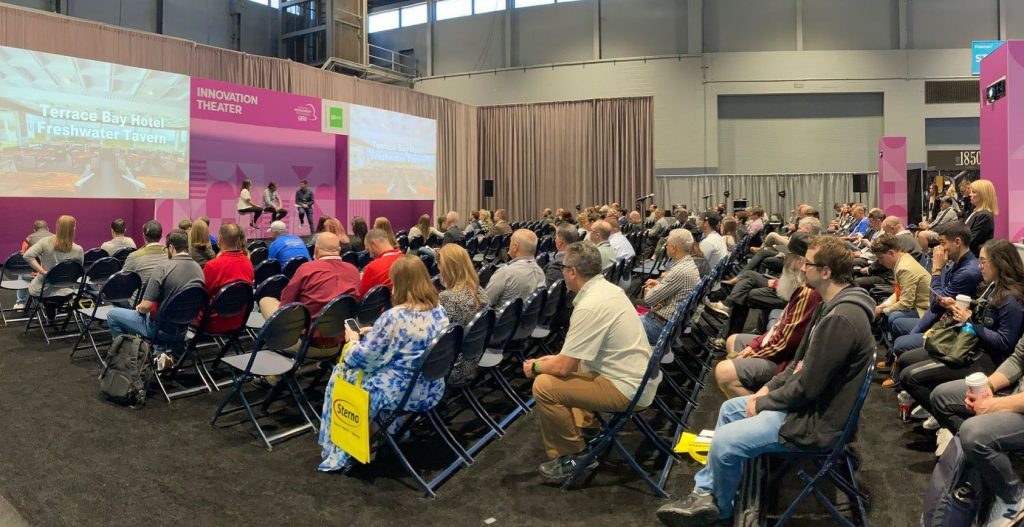 To ensure their service is on point, the Terrace Bay team uses Lightspeed Restaurant's custom reports to make sure their servers are turning tables faster, upselling, and providing high-quality service. They also used Lightspeed Restaurant PMix data and new cooking equipment to streamline kitchen operations so dishes are moving out of the kitchen faster, also contributing to improved table turn times, since more tables-per-shift mean higher revenues. They've also implemented Lightspeed pay-at-table devices and iPads to take orders and accept payment faster.
"With Lightspeed, the data is easier to access and customize than any other POS," said Drown. "Every manager wants to push their staff in different ways, and Lightspeed's custom reports help us drive incentive programs for the servers. Being able to look at each server individually is really helpful."
Another key feature of their new POS technology is how much time they save every week on everything from updating menus, to bookkeeping and payments reconciliation. "In the past, we tried shopping around to find the lowest processing fees from a payments provider," said Drown. "But with Lightspeed Restaurant, we've found it's much more convenient to have everything in one place. When you're dealing with refunds or chargebacks, having a fully integrated payment solution is the way to go. We love that Lightspeed offers that as an option. We've also leveraged Lightspeed's tableside payment solution, which really speeds up service and helps us turn tables faster."
Front of House and F&B Manager Sam Barton shared that the new system has saved her hours a week in managing menus and training, and has also saved hours a week for their bookkeeper who now has access to all of their sales data in one place. "With our previous POS vendor we did not have full access to manage the system remotely," said Drown, "That's been awesome for Sam to manage remotely and see those changes instantly. Lightspeed also has a full suite of operations for our hotel and restaurant dining as well as the coffee shop. It was the most flexible solution for our span of operations."
The other key insights shared by Terrace Bay were around their robust marketing strategy. The team moved their marketing budget from TV and Radio to Facebook traffic ads, targeted within an hour radius of their restaurant, and changing every few weeks. "Many businesses see it as an expense rather than an investment," said Drown. "But we weren't afraid to invest because we knew it'd pay off." Barton noted the team's investment in really responding to every social media comment has also built their online relationship with customers. "We post more often and when people have questions we really answer, vs having a bot or canned response," Barton said.
Drown and his team also invested in branding the restaurant as a stand-alone entity vs. just a hotel dining room. This creates more demand from local customers, and they are constantly evaluating their menu to make sure what they're offering is unique to the area. Additionally, the business now offers and widely advertises free birthday dinners in exchange for an email sign up. This has helped them grow their email list to over 7,000 customers which is nearly 25% of the entire county! With this list, Drown and team reach out directly about events, specials, and new menu items.
We're so grateful to all the customers, operators, and restaurateurs who stopped by our booths to say hello and check out the new Lightspeed Restaurant, and to Terrace Bay for sharing their knowledge and experience on the main stage.
-Peter Dougherty, GM, Hospitality