Data and Insights
Lightspeed launches new flagship restaurant platform in North America with innovative analytics, payments, inventory management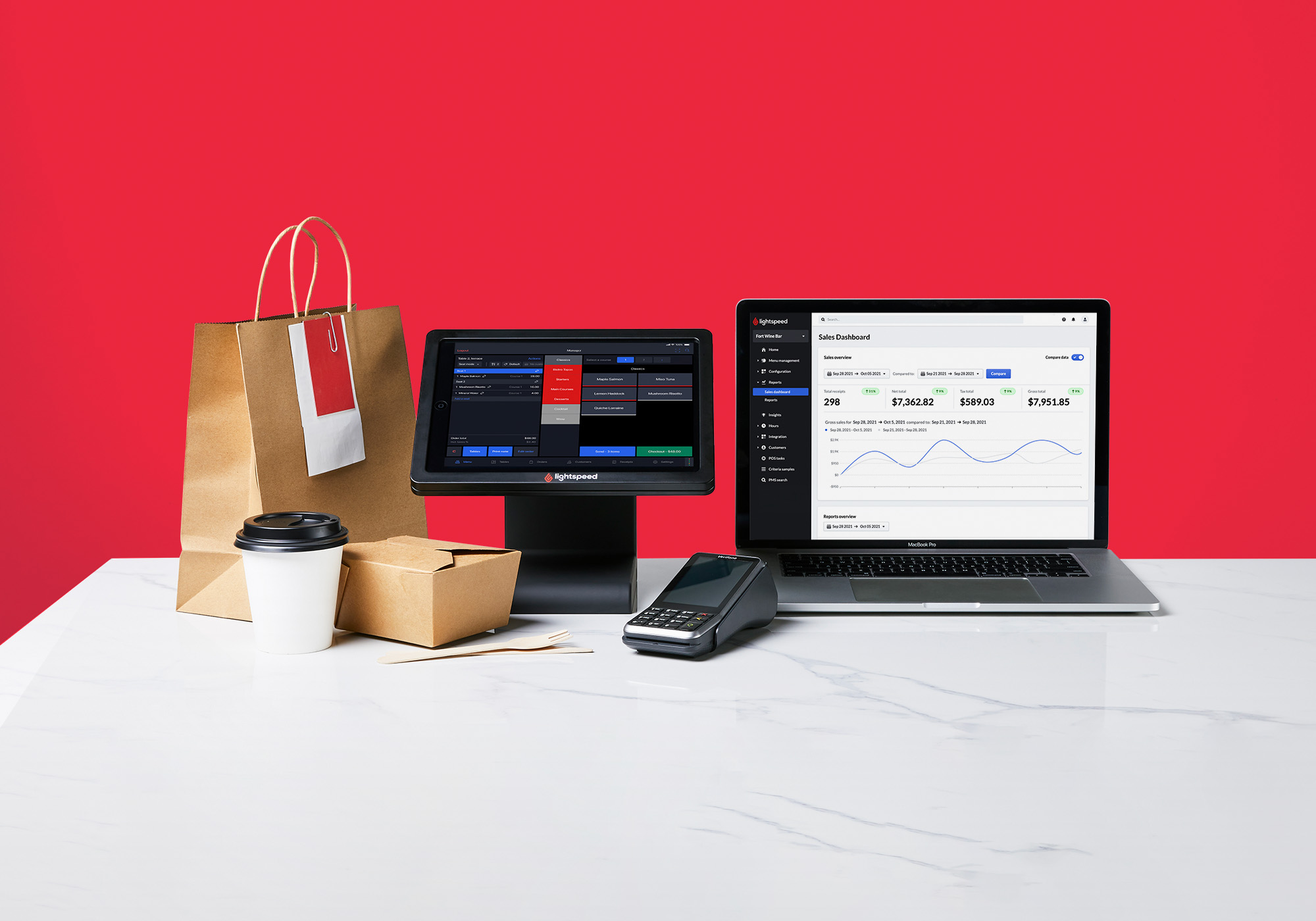 Lightspeed Commerce Inc. (NYSE: LSPD) (TSX: LSPD), the one-stop commerce platform for merchants around the world to simplify, scale, and create exceptional customer experiences, today announced the launch of the all-new Lightspeed Restaurant, a unified hospitality commerce and point-of-sale (POS) platform.
The release of Lightspeed Restaurant is well-timed as consumers are returning to restaurants in droves, but business needs have fundamentally changed.
"Through strategic global acquisitions, Lightspeed has combined the power of leading hospitality tools like Upserve, Gastrofix, Kounta and iKentoo with new solutions and modules, to simplify processes and enable merchants to build thriving businesses for the future," Peter Dougherty, GM, Hospitality, Lightspeed said. "Lightspeed Restaurant is a best-in-class solution built through years of strategic investments and innovation. It brings together a state-of-the-art, innovative POS platform, contactless integrated payments, online ordering, advanced inventory, and analytics solutions, to create a powerful hospitality platform for running a smarter, more efficient restaurant."
Lightspeed Restaurant's Key Merchant Resources Include:
Robust Analytics
Lightspeed Restaurant tells operators what brings their customers back, who their best servers are and why, and makes them feel like they're on the floor every day even if they manage several locations.
Data at your Fingertips
Restaurant owners, chefs, and managers receive a daily email detailing everything they need to know before doors open, and a shift prep email detailing reservations, VIP guests, and notes for the service ahead.
Comprehensive Integrated Inventory
Track and automate inventory without breaking the bank. Know exactly how much product was sold, how much is still on hand, and how much is needed from a supplier for the next order.
Easy-to-Use and Train Workflows
Optimized by years of user testing, Lightspeed Restaurant is easy to use and train on, key for hiring and retaining new staff and running smoother shifts.
Contactless ordering and payments with Order Anywhere
Fully integrated with Lightspeed Restaurant, Order Anywhere provides contactless ordering and payments for dine-in, as well as commission-free ordering for takeout with the flexibility to either pre-pay online or pay at pick up while avoiding expensive third-party ordering fees.
The new Lightspeed Restaurant is now available in North America in a phased rollout to select restaurants after launching in Europe this summer with customers like fast casual mega-chain Dean & David.
"As we've seen from our new State of the Hospitality Report research, digital adoption has been an important lifeline for restaurants. Nearly half of the merchants in our latest research report are looking for technology to help automate tasks – a key requirement for a short-staffed industry. It's clear there are greater efficiencies to be realized with new technology," said Dougherty. "After years of strategically bringing together the best talent and technology in the hospitality industry, we're excited to bring this long-awaited solution to the United States and Canada after a successful launch in Europe last quarter."
Restaurants Ready to "Bounce Back"
Despite countless pandemic-related hardships, restaurant owners, operators and managers across North America, the UK, and Europe are highly optimistic about the future with nearly 60% of restaurant leaders claiming the outlook for their business is positive, according to Lightspeed's new study. Of those, (20%) describe the future of their business as "successful" and "booming" and 40% state business is growing. The US market is even more optimistic, with 46% of restaurants surveyed describing their business as "booming."
Once Finger Lakes (pronounced "on-ce" with a nod to the 11 lakes in the region and founder Antonio Arias' Mexican and Spanish heritage) opened in the spring of 2021. They jumped at an opportunity to test drive an early version of Lightspeed Restaurant for their business. "The difference with Lightspeed Restaurant compared to other solutions is the accuracy of information," said Arias. "When everything is on the same system and fully integrated, everything flows better. With POS, analytics, and inventory all under the Lightspeed umbrella, that's the dream. It brings our whole operation to the next level."
Lightspeed Restaurant is already live in Europe, where Brook Neale, GM of Mexiko Strasse has been using the hospitality commerce and POS platform since the beginning of 2021. "The quality of service and product really has an impact on the quality of my life," said Neale, speaking particularly to Lightspeed Restaurant's robust reporting and analytics. "A lot of people go into gastronomy out of passion and the less they have to worry about, the better. I really feel that Lightspeed is helping people get on with their businesses, and making a practical effect on their day-to-day life."
Lightspeed Releases "2021 Global State of Hospitality Report"
In tandem with the launch of this product, Lightspeed also released their 2021 Global State of the Hospitality Industry Report today, surveying over 2,000 restaurant owners, operators, managers and guests around the world. In the Lightspeed study, 79% of global restaurant leaders claim their restaurant is more efficient today than one year ago after initiating new strategies like adopting or expanding online ordering (65%) and increasing or improving outdoor seating (47%). Furthermore, a majority anticipate continued momentum through the fall as 62% expect to return to or exceed pre-COVID levels of holiday business.
Key takeaways from the report include:
On average, 87% of global industry respondents agreed that ​​new technology adoption over the last two years has been critical for their business' survival.
Once seen as a "job killer," automation technology can now help support understaffed businesses so that the staff you have doesn't become overworked and burned out. On average, 45% of restaurant operators plan to utilize some form of automation technology within the next 2-3 years.
48% of restaurant leaders globally say guests are more demanding now than before COVID, however, this number jumps to 64% in the US.
32% of global merchants are expecting a return to pre-COVID levels of holiday business and 30% are expecting to exceed pre-COVID levels of holiday business.
To learn more about Lightspeed Restaurant, read the full press release here. Visit the Lightspeed blog to learn more about what Lightspeed survey respondents said about technology trends, the future of hospitality, shifts in guest behavior, and more.