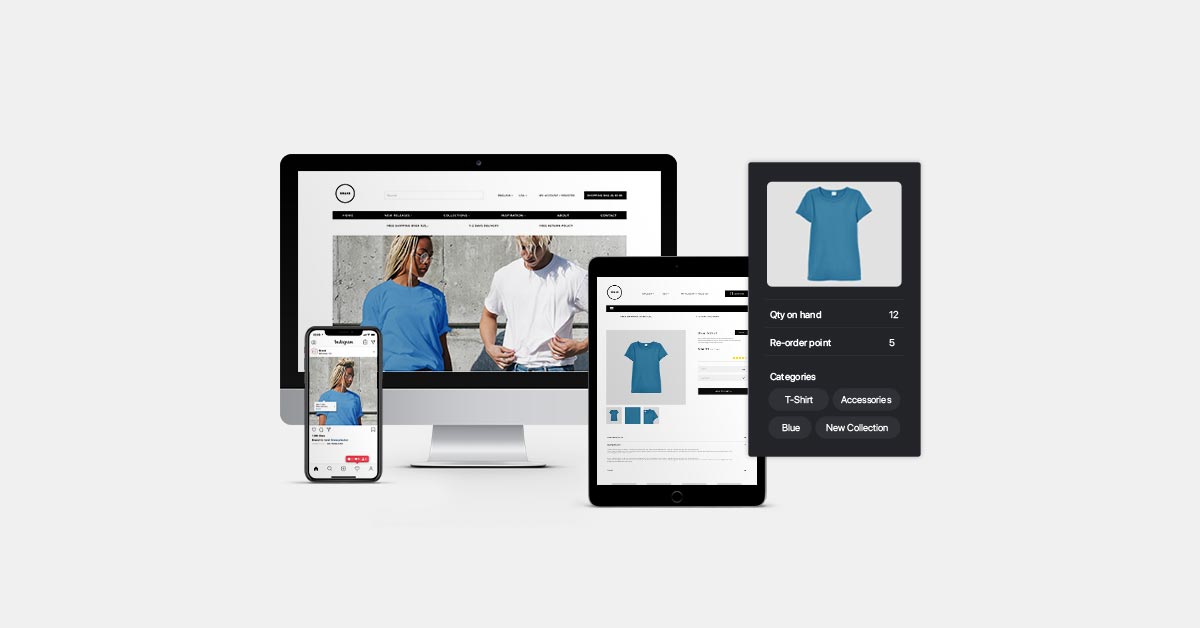 As commerce shifts toward fast and efficient online shopping and personalized experiences for limited and distanced in-store visits, Lightspeed POS Inc. (NYSE: LSPD) (TSX: LSPD) has announced the release of new Lightspeed eCommerce features that will strengthen its omnichannel experience. 
eCommerce more important than ever
In 2016, Lightspeed became an early innovator, introducing SMBs to a powerful eCommerce solution that synced with its existing in-store platform. 
The company saw a 400% increase in eCommerce volumes processed by its retailers in April 2020, as compared to February, illustrating that merchants who adopted Lightspeed eCommerce to power their online business were able to adapt quickly to changing consumer behavior in the wake of the COVID-19 pandemic.
As the global economy begins to re-open and entrepreneurs enter a new paradigm of business, Lightspeed has advanced its eCommerce onboarding process with 24/7 customer service available to new and existing merchants, supporting an increased volume of customers in going online and integrating the latest features into their operations. 
Equipping merchants with even more robust eCommerce tools
Recent new features include Live Preview Themes, which allows merchants to test the look of their online store prior to going live, and Multi-Location Inventory. This gives SMBs the ability to display to consumers their inventory availability for all store locations online so no sale is missed.
Customers can also take advantage of a plethora of integrations available on the app store, working seamlessly with its multi-channel and multi-currency system, opening up a new world of selling possibilities.
Lightspeed merchants will also benefit from digital tools such as:
Lightspeed Shipping:

An enhanced shipping broker service so Lightspeed merchants have immediate access to shipping rates and labels via Lightspeed eCommerce

Curbside Pick-Up:

Enables consumers to shop curbside for convenience and flexibility

Personalized Shopping:

Allows consumers to make appointments at their favorite merchants in a risk-free environment, building loyal relationships with store experts
"Lightspeed is a company that helps retailers and restaurants become digital, and by introducing these eCommerce features, we're able to address the immediate business needs of SMBs," says Dax Dasilva, Founder and CEO of Lightspeed. 
"Omnichannel is no longer a nice-to-have, it's a must-have, and it is important for us to constantly innovate in the retail, eCommerce and hospitality space, so we can continue to support retailers and restaurants as they digitally transform their business."
eCommerce powered growth
"We know from our customers that they find our website easy to navigate and that check out is seamless–both on a desktop and, more importantly these days, on their mobile devices," says Lightspeed customer Simon Tooley, Founder & President of Etiket. "When we moved to Lightspeed eCommerce in 2017, we saw a jump in sales. We are seeing double-digit growth year-over-year, and part of that is because our focus is on our customers, new products and growth opportunities, rather than having to manage the platform."
To further equip merchants, Lightspeed officially launched Omni Loyalty last month, which allows retailers to build out their loyalty program with integrated offers and experiences seamlessly shared through both their online shop and their brick-and-mortar store.