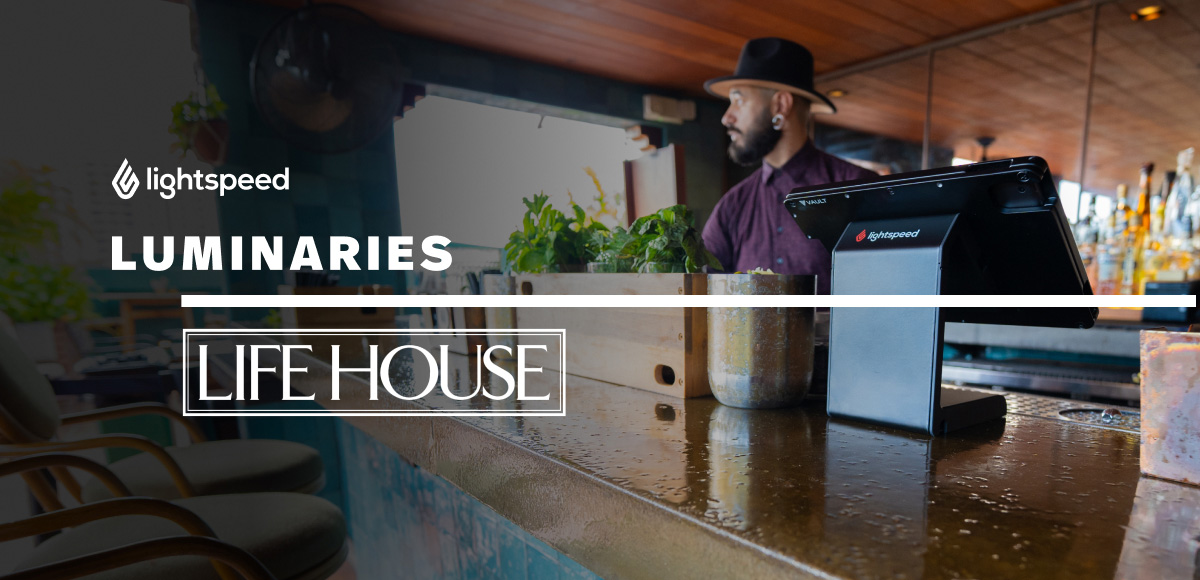 New video thought leadership series features insights from the world's top retail and hospitality entrepreneurs
Lightspeed Commerce Inc. today announced the launch of its Luminaries thought leadership series. The first episode, shot in Miami, features Life House hotels' Corporate Head of Food and Beverage, Peter Litvinenko. Powering the world's best businesses, Lightspeed is the unified POS and payments platform for ambitious entrepreneurs to accelerate growth, provide the best customer experiences and become a go-to destination in their space.

Illuminating conversations with the industry's best
Lightspeed Luminaries is a video thought leadership series that celebrates the best of the best in business, examining what sets the individuals behind great brands apart from the pack. Covering hospitality, retail and golf, each episode features a visionary Lightspeed customer who's making waves in their industry, with the aim of sharing their insights and experience with other business owners.
Episode 1: Connecting brand and operations with Life House's Peter Litvinenko
In episode one of Luminaries, we travel to Little Havana in Miami, Florida to visit Lightspeed customer Life House, which specializes in contextually designed boutique hotels across the United States. Shot throughout their Little Havana location in Miami, Florida, the premier story sees Peter Litvinenko, Head of Food and Beverage, explaining the importance of a symbiotic relationship between operations and marketing. 
"Life House's mission is to make travel accessible to a larger group of people," notes Litvinenko. "Hotels can be expensive; they tend not to be approachable. People are drawn to Airbnbs or boutique hotels because they are a reflection of the neighborhood's character. We target this style of property and work with them, adding a level of sophistication with technology. That's our secret sauce."
Founded by Rami Zeidan in 2017, Life House takes a personal approach to travel. Each location celebrates the neighbourhood it resides in through the smallest of details. From hiring locally to curating a scent for each location, Life House weaves its story throughout each of its spaces—giving guests a home away from home that makes a lasting impression.  
"What Life House has achieved is a model for modern brands," notes Lightspeed CEO JP Chauvet. "They're making travel accessible, creating spaces that are infused with local charm, and that don't compromise on providing an elevated experience. Peter's experience and attention to detail is an important part of that. Lightspeed is proud to be part of their strategy, supporting their impressive growth across the United States."  
"We were looking for a POS partner that could grow with us," explains Litvinenko. "We looked hard at who had the ability to take on different integrations, work with different partners in our ecosystem and also open up the API to work with  our PMS software. What sticks out for me is just how well we've grown together with Lightspeed."
Lightspeed sets the spark 
Celebrating the insights and hard-earned experience of industry titans, Luminaries is a series that speaks its name—delivering inspiration, influence and insights. A resource to other industry leaders, these videos feature the best in the business exploring topics and themes relevant to the challenges facing business owners today. Look out for more from Lightspeed's Luminaries series coming in 2024.  Episode one is now available on YouTube.
Read the full press release here.