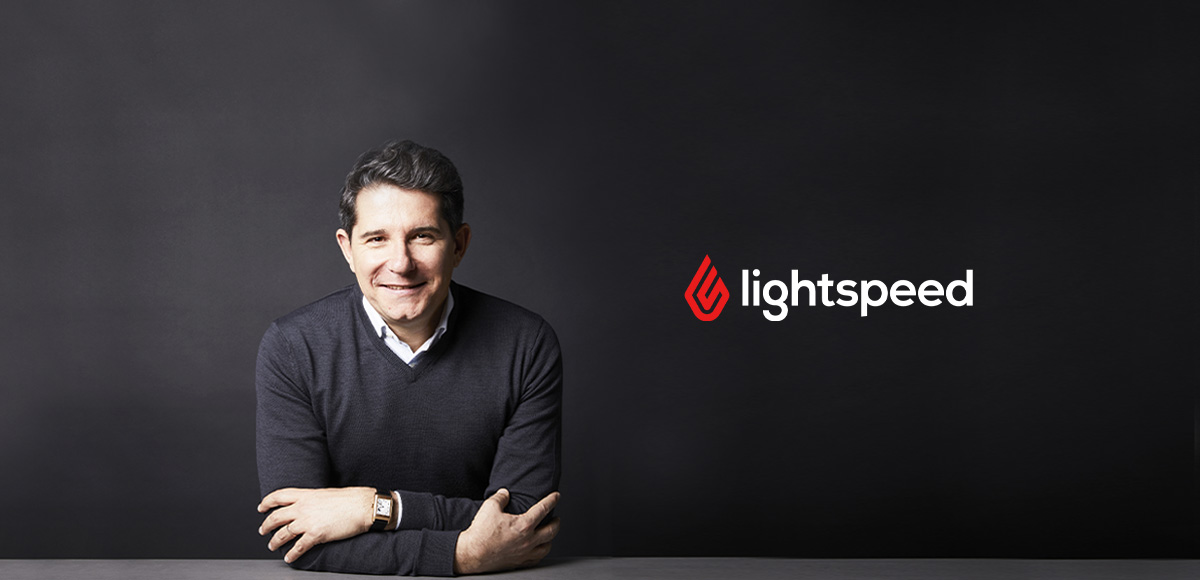 This morning, I had the pleasure of briefing analysts, the media, and our investors on the financial results of my first quarter as Lightspeed's CEO. I'm thrilled to share that in the last fiscal year we've grown total revenue to $548.4 million, an increase of 147%. To see our full earnings analysis, you can read the press release here.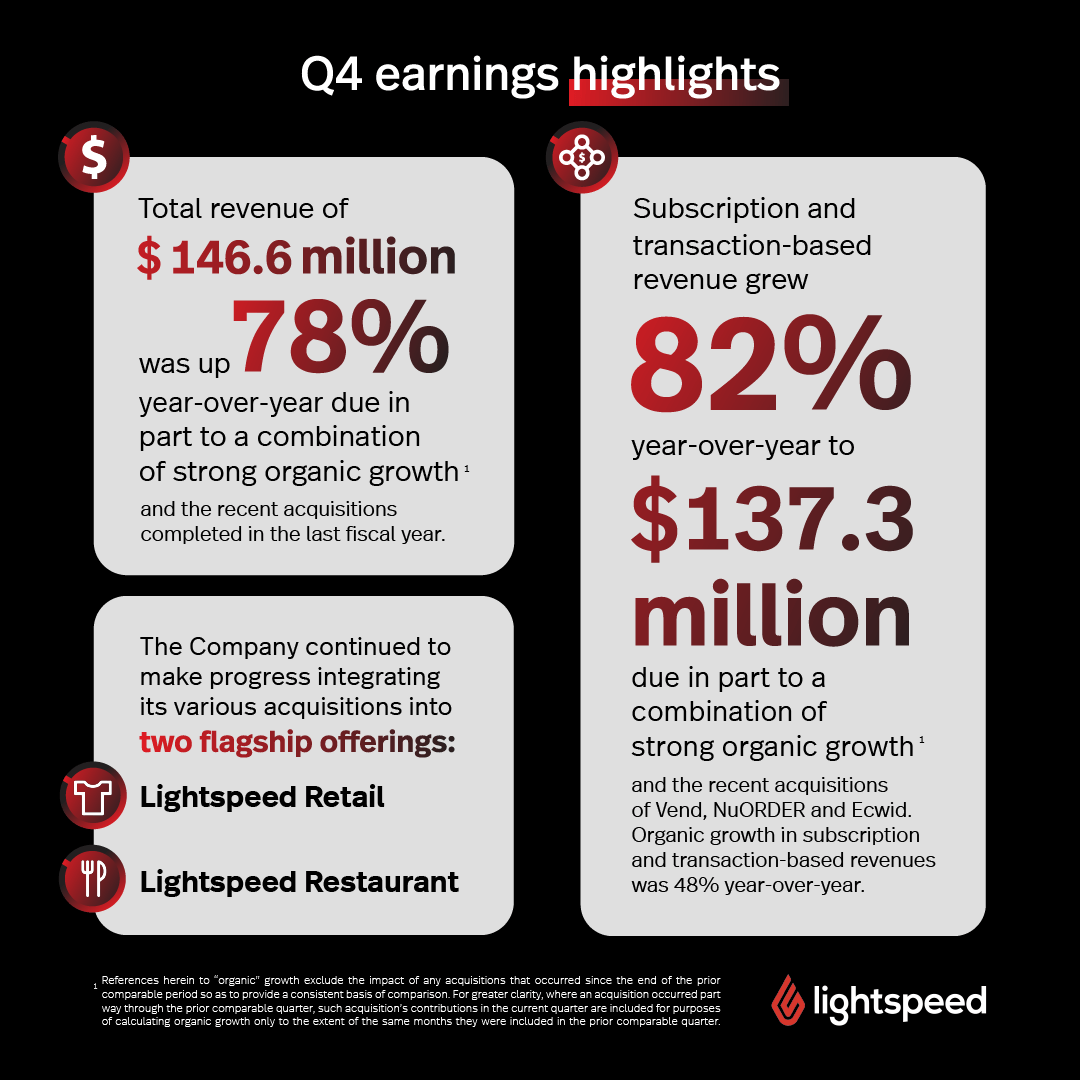 While much has changed these past two years, Lightspeed's mission has not. I believe it is more vital today than it has ever been: we ignite local businesses around the world, providing the technology that levels the playing field so they can thrive and compete. It's these independent retailers and restaurants that create that spark–the identity of our favorite cities and communities in which we live and love to visit. 
During the pandemic, our customers relied on us to take their business online, as stores and restaurants were forced to close their doors. With the world reopening, merchants are seeking our help once again, so that they can serve their customers wherever they are: online, in person, or on-the-go. According to our 2022 survey of over 7,200 owners, operators, managers, and retail consumers across North America and Europe, we know that consumer behavior has fundamentally evolved. Omnichannel strategies are no longer optional. And while there's uncertainty with consumer spending in light of inflation concerns and rising interest rates, Lightspeed will be there to support businesses in streamlining their operations, cutting costs, reducing complexity, and ultimately, rising to the occasion.
This past quarter we welcomed many new businesses to the Lightspeed family, such as Table, a two Michelin starred restaurant in Paris, Hawaiian Poke Bowl with over 27 locations, and Goldy's Locker Room with over 21 locations, along with our new partner and France's largest telecom company, Orange France. While all these businesses have different needs, goals, and client bases, they've all joined us because they know that we can provide them with the flexibility and cutting-edge tools they need to serve their customers and modernize their business. 
It's our customers' time to shine
Now, with an active shift in a return to physical shopping and dining, my message is this: now is our customers' time to shine. Powered by our new flagship platforms Lightspeed Retail and Lightspeed Restaurant, along with an increased demand for in-person experiences, we are supporting restaurateurs and retailers, giving them greater freedom to develop new concepts and grow their businesses. Lightspeed is delivering modern, reliable, sophisticated technology for passionate entrepreneurs. I am more confident than ever in the success of our company, our teams, our products, and our brand. 
This is just the beginning
We are continuing to deliver on our commitments. I'm proud of the Lightspeed teams that launched our hospitality flagship product last quarter and our retail flagship product earlier this month, incorporating the best technology from our acquisitions and Lightspeed's own innovative solutions. We now have two immensely powerful platforms, and we will soon be launching a new supplier network that will integrate our acquisition of NuORDER and will completely revolutionize how retailers work with their brands and suppliers across the globe. 
Lightspeed's path to profitability
Beyond our impressive product line, we are also committed to creating a category leader for the long term. As we continue to run a disciplined business, investing in solutions that matter to our customers and focusing on strong unit economics, we are confident in our ability to deliver adjusted EBITDA profitability. 
At the beginning of this past fiscal year, Lightspeed Payments was available in North America and seeing strong adoption among our retail merchants. Just a short year later, Lightspeed Payments is now available in all of our major markets, in both our retail and hospitality offerings and in both card-present and digital channels. 
Lightspeed is here for merchants looking to open their doors, expand their channel reach and scale their business. We are building community through commerce by powering the businesses that are the backbone of the global economy.
I look forward to supporting our passionate team as they bring even more solutions to market. While our customers are busy growing their businesses, we'll be busy making it easier for them to do so. 
-JP Chauvet, Chief Executive Officer, Lightspeed