How to successfully reopen your restaurant | Replay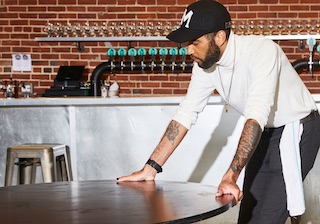 Counting down the days to reopen your restaurant? We've partnered with UEAT, Push Operations, and two restaurants, Tinc Set and The Train Station Pub, to give you the tools and first-hand advice you need to get ready to reopen and offer safe culinary experiences. Register for our webinar to learn more.
In this webinar you'll learn more about:
Understanding new trends and customer expectations of dining out
Setting up your restaurant for success with the right technology
Putting new guidelines in place for a safe reopening
Retraining your staff to new rules
Adapting your restaurant menu
Meet our speakers!
Rene-Pier Plourde

-

Head of Communications, UEAT

Danny Lum

-

CTO and Co-founder, Push Operations

Rhonda Lindsay

-

The Train Station Pub

Lindsay Brennan

-

Tinc Set

Melanie Martel

-

Product Marketing Manager, Lightspeed