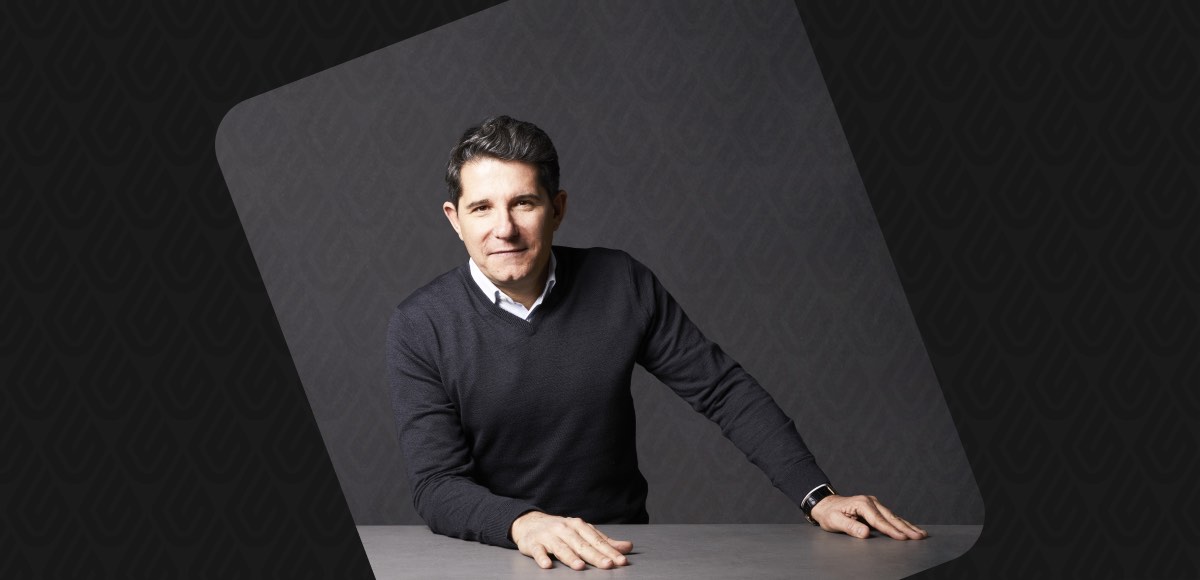 This morning Lightspeed reported its Q3 financial results for our fiscal 2023. Despite the weaker consumer spending trends our customers are experiencing, I am pleased with Lightspeed's results. Revenue grew 24% year-over-year to $188.7M, coming in at the higher end of our outlook.  Our Gross Payments Volume grew 75% year-over-year to $3.9 billion and Adjusted EBITDA loss was significantly ahead of previously-established outlook. We remain committed to Adjusted EBITDA breakeven or better in fiscal 2024.
For more details on our quarterly results, read the press release here.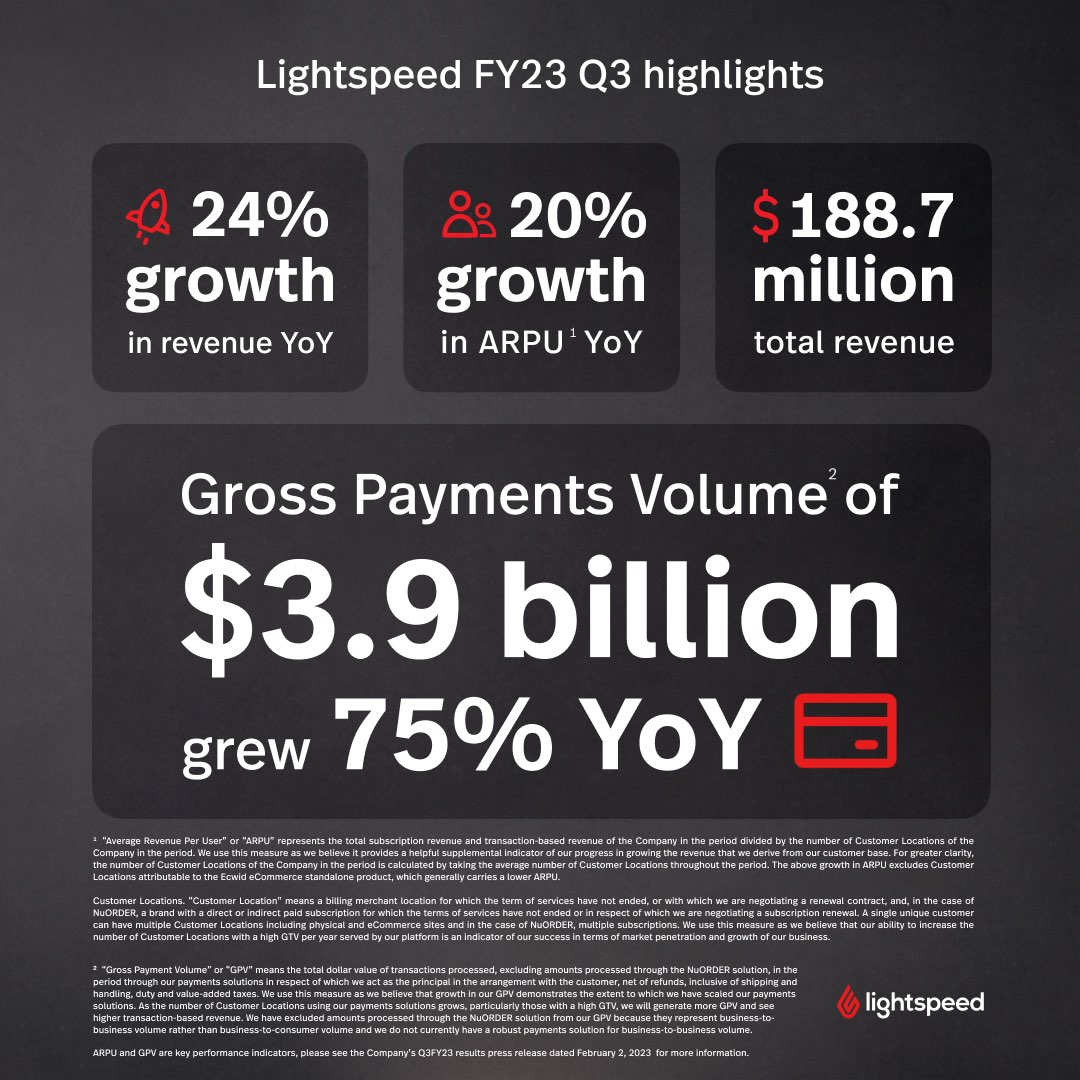 In the quarter, Lightspeed continued to hone in on its target customer profile. Back in November at our Capital Markets Day event, I outlined Lightspeed's shift to focus on Small and Medium Businesses (SMBs) with an annual Gross Transaction Volume (GTV) of more than $500,000. Given that these SMBs are running much more complex operations, they are ideally suited to use all the offerings in our best-in-class solutions: Lightspeed Retail and Lightspeed Restaurant, our flagship commerce platforms now in market globally. The numbers show that this pivot is working. Our deliberate focus on this group is clearly reflected in our Q3 results: customer locations with an annual GTV in excess of $500,000 grew by 15%, and those over $1 million grew by 19% year-over-year. This is encouraging progress, and a crucial step in the right direction for Lightspeed.
Focus on profitability
Given the current macroeconomic uncertainty, we are also running the business with a greater focus on profitable growth. We are focused on attracting the right customers while ensuring that operating expenses are optimized to best serve this market.We now have a more agile, cost effective and accountable organizational structure than ever before. And with costs coming out and accountability increasing, I believe we are more prepared to address the long term opportunity ahead of us. 
Putting the customer first
Part of this shift also means we're better positioned to be there for complex SMBs when they need us the most. There has never been a more challenging time for our customers – I hear their concern every day. For many it's a question of how to survive staff shortages, supply chain delays and rising inflation. The answer to most of their problems is simple: technology. Lightspeed's Cloud-based platforms can help SMBs better manage their inventory, operate with fewer employees, eliminate mundane tasks, deliver data-driven insights and give managers and owners more time to dedicate to their customers.
We have spent the last two years building the most compelling offering for exactly this moment–to help complex SMBs do more with less. In my view, we have never had a stronger product/market fit, and I have an exceptional team of Lightspeeders to thank for that. As I look ahead, I am excited for what's next. We have a clear, strategic path in front of us. We have ambitious but achievable goals. And we have the powerful tools that enable customers to scale their business quickly–even in this moment of macroeconomic uncertainty. 
Read the full press release here.