Company
Montreal to Become the Nexus for Global Commerce Innovators at Lightspeed Oxygen Summit Next Week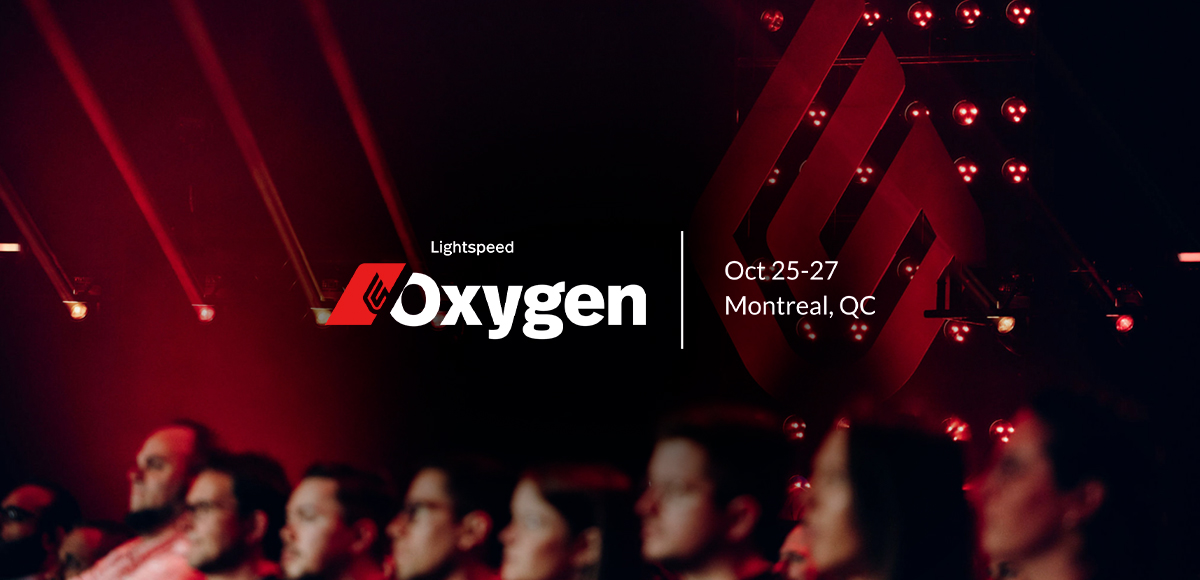 Over 300 partners, customers, industry leaders join Lightspeed's executive team for three days of informative sessions, insightful panelists, exciting updates and more
Lightspeed Commerce Inc. plans to welcome over 300 independent business owners, partners and Lightspeed leaders from around the world to the Lightspeed Oxygen Summit, an invitation-only three-day conference in the heart of Montreal. Powering the world's best businesses, Lightspeed is the unified POS and payments platform for ambitious entrepreneurs who wish to accelerate growth, provide the best customer experiences and become a go-to destination in their space.
"I'm a huge believer in the power of in-person gatherings to spark something great. That's what the Lightspeed Oxygen Summit is all about: making connections, sharing insights and building ideas," said JP Chauvet, Lightspeed's CEO.  "This is the perfect moment to share our story: who we are, how we're shaping the future of commerce, and how—with the help of our invaluable partners—this will help our customers scale their businesses."
Over the course of the Summit, guests will hear from members of Lightspeed's leadership team, who will share exclusive announcements, industry trends and Lightspeed insights, as well as provide updates on our product roadmap. JD St-Martin, Lightspeed's President, will host a fireside chat with two customers: Melissa Joy Manning, the Founder and Creative Director of her eponymous ethical jewelry brand, and Peter Litvinenko, Head of Food & Beverage for Life House Hotels, a chain of luxurious hotels across the United States. Attendees will have more opportunities to connect during industry-specific breakout group sessions and celebrate their achievements at our Partner Awards ceremony. 
Lightspeed thanks its sponsors for their support: Omniboost, Star, Deliverect, eCard Systems, Plastic Printers, QuoteMachine, 7Shifts, Codat, Davo by Avalara, Discover Global Network, Ilglu, LINK, MarketMan, Mr. Yum and Otter.
The Lightspeed Oxygen Summit will take place from October 25-27, 2023, at the Marriott Château Champlain in Montreal, QC. Find out more about what's in store—including an agenda and answers to frequently asked questions—on the Summit's dedicated website.
Dive into Lightspeed's transformative features at lightspeedhq.com or read the press release here for more.